Local Thorn Alpha 1s
The Alpha 1 made its first appearance here in the late 1960s and continued to be installed right into the 1980s. It was really the 1970s that its popularity was at its height - almost twenty years since the design was first launched! Until Derby's Street Lighting PFI saw many of these iconic lanterns replaced, a large number could be seen around the City. Today, numbers are less than impressive, with the majority of examples seen in the wider County of Derbyshire.
A number of examples (sadly, being removed) can be seen on the Station Rd page of this site.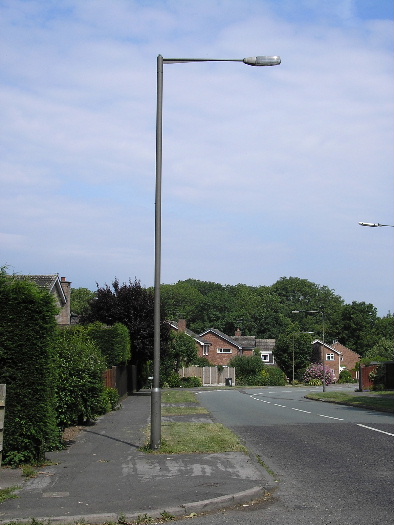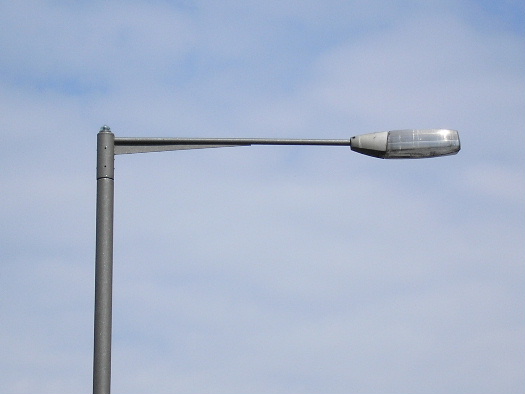 This Alpha 1 is mounted in the 'Derby Classic' way - with column-mounted photocell and horizontal bracket with support webbing below. There is evidence of water ingress in the Opticell but apart from that, this Alpha 1 is in excellent condition.
This Alpha 1 on St Helen's Street is on an 8 m Stewart and Lloyd column, which would have supported an Alpha 3 originally. I would think that the changeover would have happened in the 1980s.
The bracket supporting this Alpha 1 was fitted with an anti-glare shield in 2006/7 - considering that the installation had probably been here for 30-40 years by then, you would think that residents would have accustomed themselves to it by now!
---
BACK TO LOCAL SIDE-ENTRY LANTERNS PAGE
CLICK HERE TO MAKE A MONETARY DONATION
© 2002 - English Street Lights Online