Local Atlas/Thorn Alpha 10s
The Alpha 10 was Atlas' (and later, Thorn's) only dedicated cutoff SOX lantern although this configuration perhaps limited its popularity - it had been discontinued by 1981 and is now becoming quite rare; however, several examples could still be seen in the South Derbyshire village of Hatton, where the road crosses the level crossing, until the early 2010s, when column replacement work sounded the death knell for these installations.
Even when installed at 8 m, the Alpha 10 still looks large!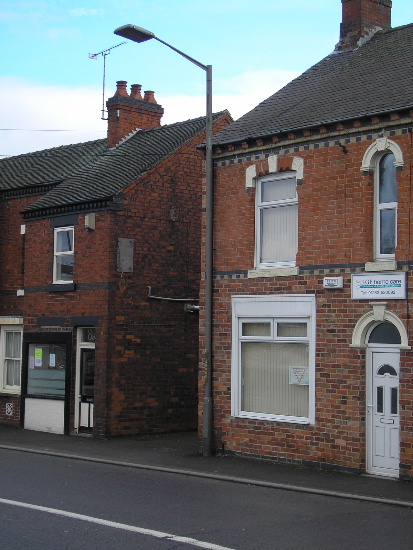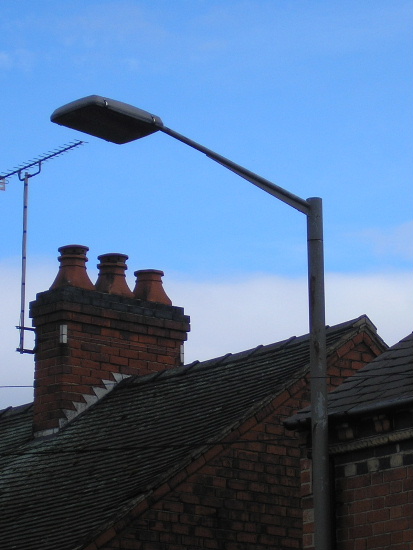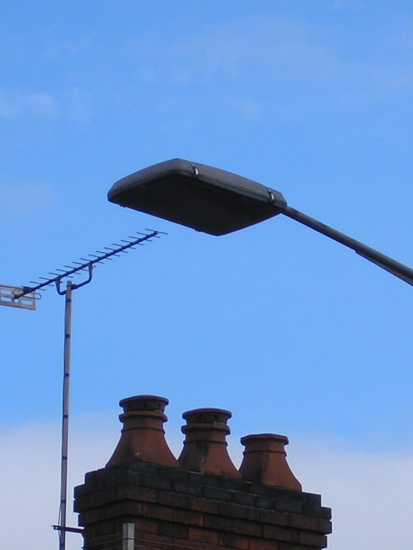 Victorian chimney, 1970s cutoff lantern and modern TV aerial - one of these must be the odd one out!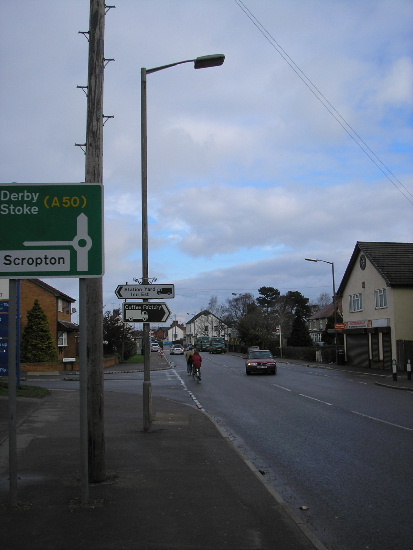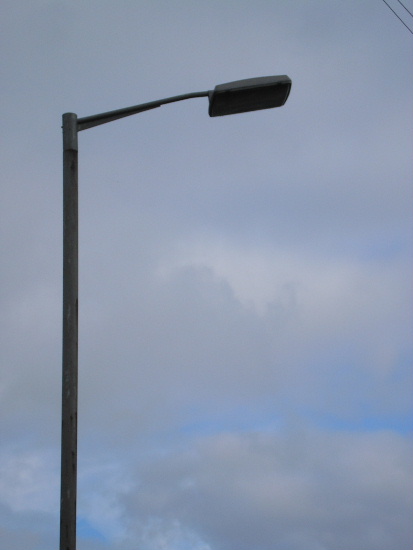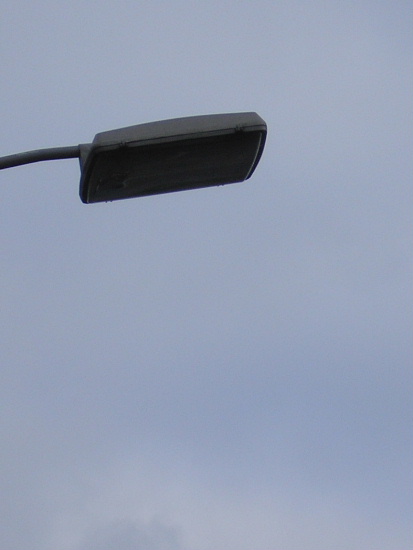 This Alpha 10 is mounted to a shorter and more angular bracket than the previous example.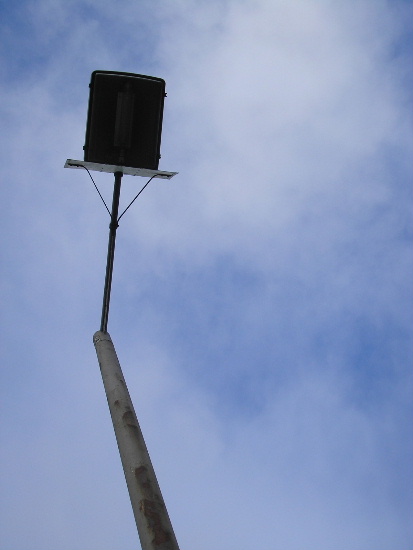 This Alpha 10 has also had an anti-glare shield fitted to the bracket - this is due to one of the station platforms being directly behind the column.
---
BACK TO LOCAL SIDE-ENTRY LANTERNS PAGE
CLICK HERE TO MAKE A MONETARY DONATION
© 2002 - English Street Lights Online