Local Urbis Calypsos
Urbis Calypsos were always rare in Derbyshire - they could only be seen in Derby's 'Osnabrück Square' - the area named after the town in Germany to which Derby is twinned. Two lanterns were fitted to each column and a single photocell fitted between the two. The columns themselves were the Urbis 'Maddison' type and were installed in the mid-1990s, when the area was redeveloped. The Calypso installations proved to be relatively short-lived, with Derby's Street Lighting PFI being the cause for the removal of both the lanterns and their columns.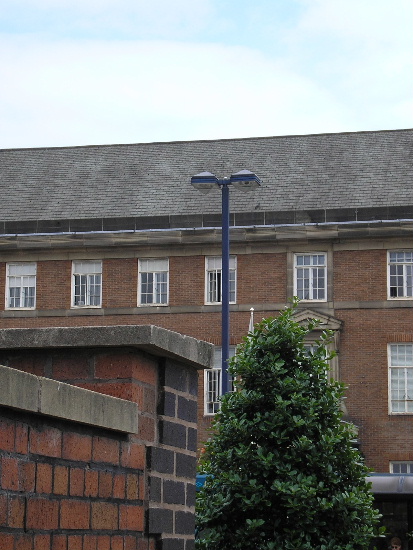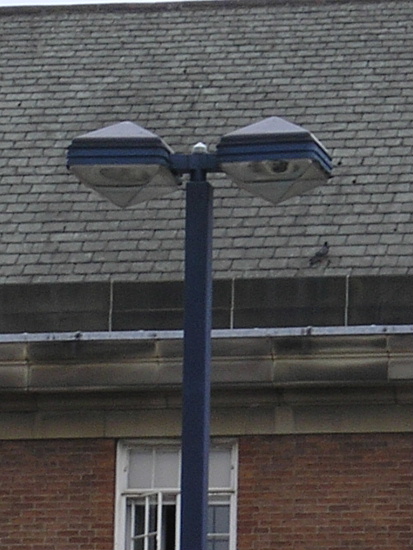 These Calypsos are positioned parallel to the constantly-busy Corporation Street. Derby's Council House can be seen in the background.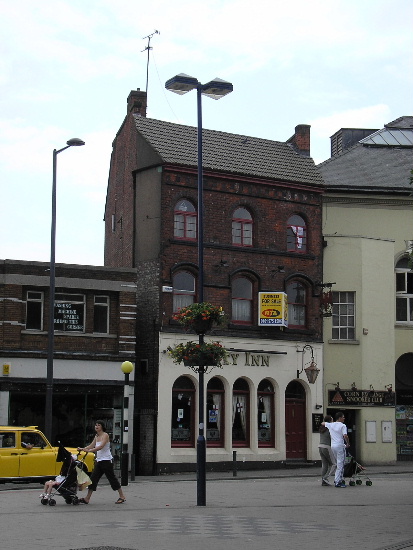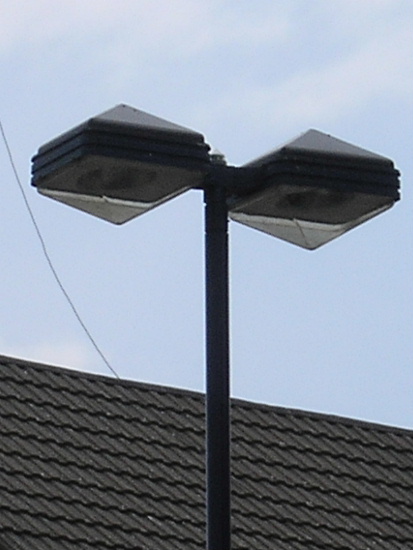 An almost identical installation here - except that a standard tubular steel column has been used instead of the Maddison.
---
BACK TO LOCAL SIDE-ENTRY LANTERNS PAGE
BACK TO LOCAL LANTERNS PAGE
CLICK HERE TO MAKE A MONETARY DONATION
© 2002 - English Street Lights Online