Local Relite/Simplex Geminis
The Gemini is even less common than its GRP-canopied equivalent, the Aries is, but does make one or two appearances in Derbyshire - both in its side-entry and top-entry forms.
This top-entry, gear-in-base 35 W SOX Gemini is located on Dimple Rd in Matlock. The dayburning problem has since been rectified.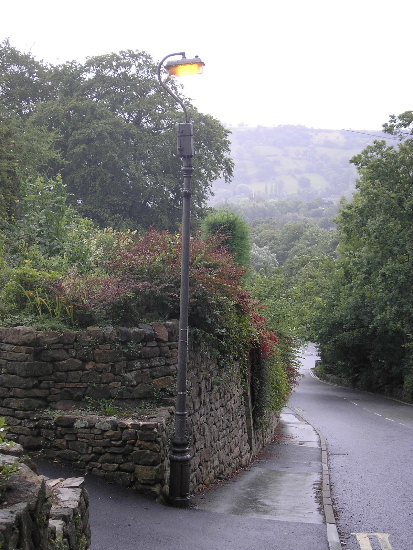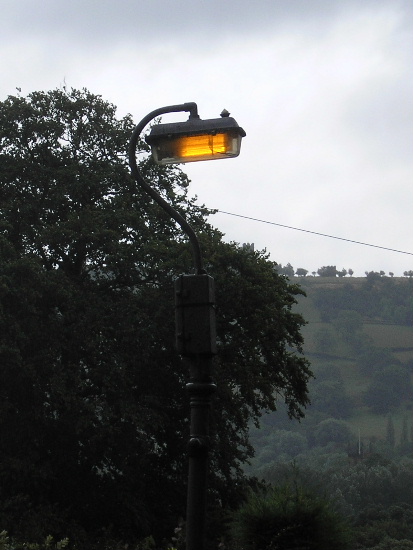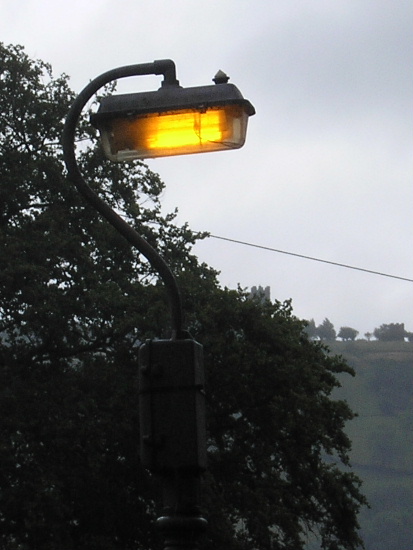 This side-entry, 55 W SOX Gemini is located on Hazelwood Road in Duffield. Clearly, given that the lantern is attached to a cast iron column, it will have been a replacement for the installation's original lantern at some point.
Nowadays, the lantern is controlled by a Zodion SS9-DLS part-night photocell.
---
BACK TO LOCAL SIDE-ENTRY LANTERNS PAGE
CLICK HERE TO MAKE A MONETARY DONATION
© 2002 - English Street Lights Online