Local Davis/ELECO GR100s
The GR100 was never really a popular lantern here - examples made by both Davis and ELECO do exist; though they are somewhat few-and-far-between. Usually, the deep bowl is used - though some shallow-bowled examples do exist as well.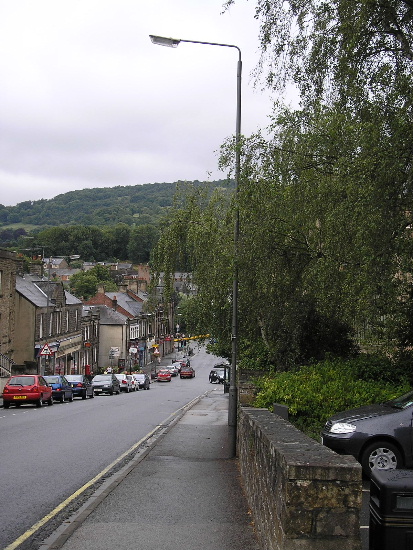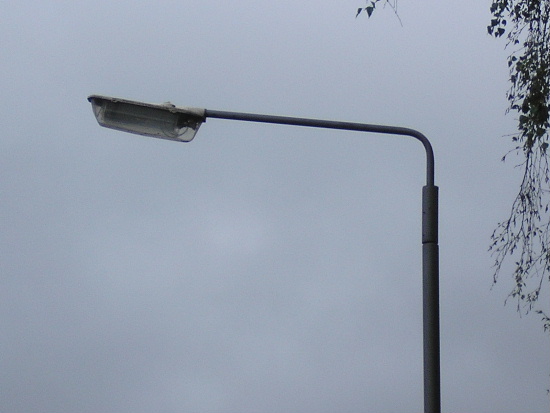 This GR 100 is located in Matlock - the area I have dubbed 'ELECO City' on account of the large numbers of ELECO lanterns still present. This GR100 is likely to be a Davis version however. The wires for the two-part detector are visible inside the lantern.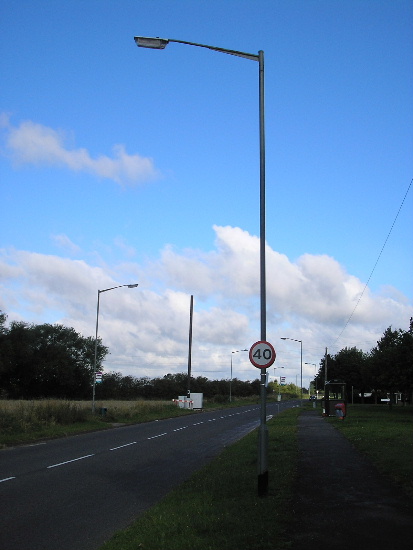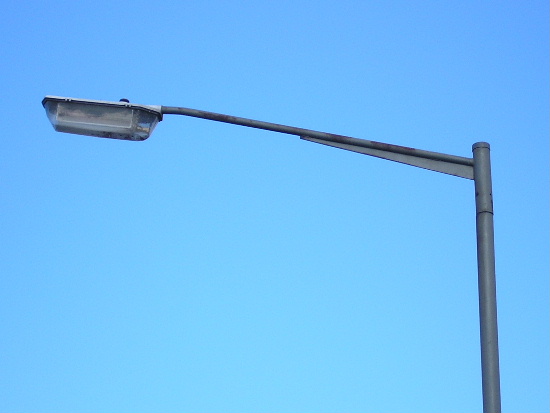 This GR100 is located on Wragley Way, Stenson Fields.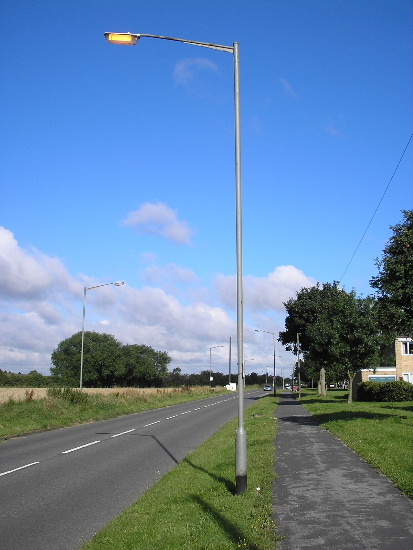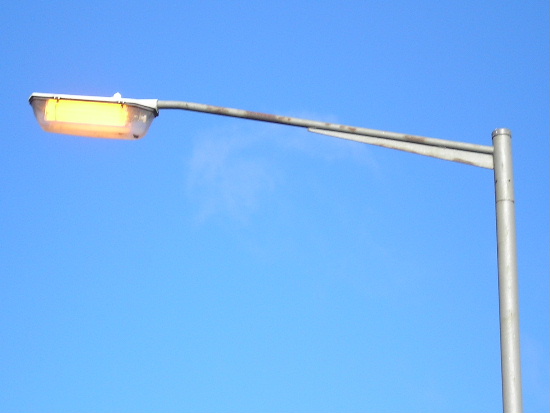 Also on Wragley Way was this dayburning GR 100.
This GR101 (cutoff version) is on the A615 in Brackenfield.
This twin-arm un-sleeved Stanton 1808 concrete column supporting two GR 100s is located at the junction of Derby Road and Each Well Lane in Alfreton.
The GR 100s are likely to be the original lanterns fitted to this column.
The left-hand (as seen in this view) lantern is fitted with a Royce Thompson two-part photocell detector. The right-hand lantern does not contain a photocell control of its own and is wired as a slave unit to the other lantern.
---
BACK TO LOCAL SIDE-ENTRY LANTERNS PAGE
CLICK HERE TO MAKE A MONETARY DONATION
© 2002 - English Street Lights Online