Local Philips ME 70 (now SGS 201)s
The ME 70 briefly appeared here in the mid 1990s - mainly around the Cavendish area of Normanton although a few examples are dotted about Derby City Centre as well. The idea was to improve the lighting in the area - of course, if the same scheme were introduced these days, white light would be used but back then, retro-fit metal halide lamps were only in their infancy for street-lighting use and compact fluorescents weren't all that compact!
This ME 70 on St Mary's Gate appears to be positioned in such a way that the lantern is right up against the corner of the building; however, in reality, there is a small gap!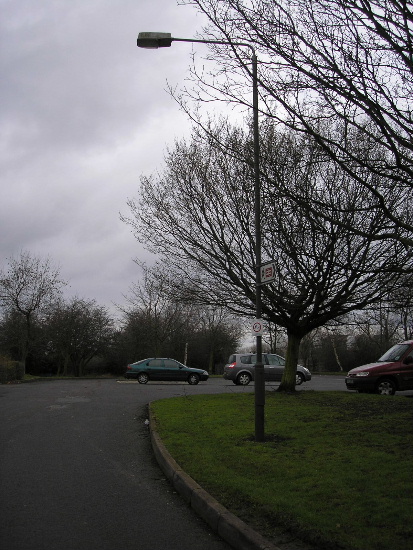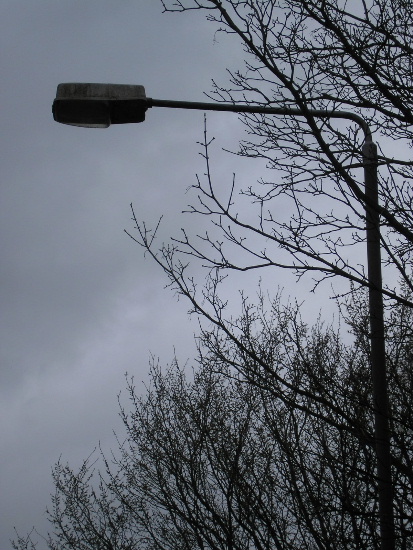 This ME 70 is in a car park in Willington.
---
BACK TO LOCAL SIDE-ENTRY LANTERNS PAGE
CLICK HERE TO MAKE A MONETARY DONATION
© 2002 - English Street Lights Online