Local Philips MI 8s (CU Phosco P224s)
The MI 8 (and P224) is a rare lantern in this area - when it is seen, it is usually fitted to a large curved bracket to increase the overall height of the installation to a height closer to 6 m.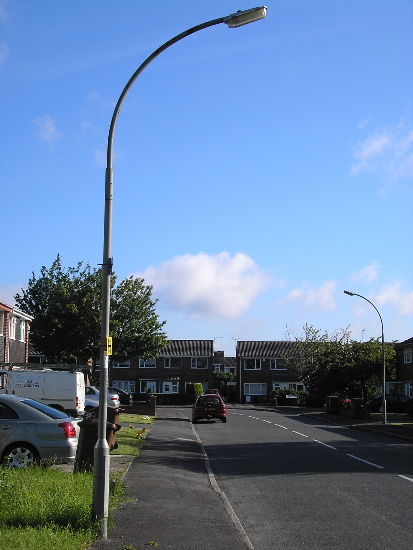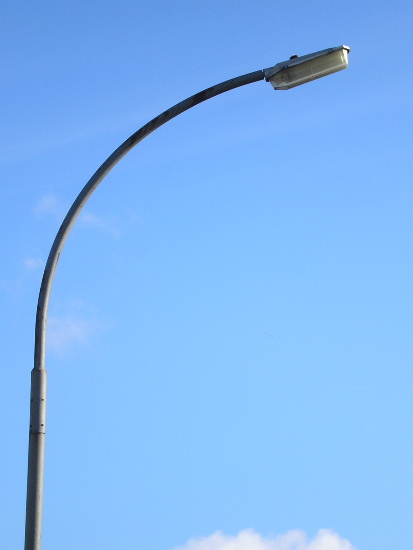 MI 8/P224 on a very curved bracket on a road just off Wragley Way in Stenson Fields.
The B5023 between Wirksworth and Middleton-by-Wirksworth was still home to a number of these lanterns (installed on equally curved brackets as seen above) in April 2015.
A cable tie has had to be introduced to this lantern, in order to secure the bowl.
---
BACK TO LOCAL SIDE-ENTRY LANTERNS PAGE
CLICK HERE TO MAKE A MONETARY DONATION
© 2002 - English Street Lights Online