Local Urbis Sapphire 2s
Although not a common lantern in Derbyshire, the Sapphire 2 has found use in several of the larger column replacement schemes around the County (not to be confused with the mass-replacement schemes that occurred around the City as part of the Street Lighting PFI), as it was found to offer a slightly superior optical performance over equivalent lanterns from other manufacturers could offer for these schemes.
One of the first schemes involving Sapphire 2s in Derbyshire was to provide additional illumination over two zebra crossings that are located adjacent the busy Markeaton Roundabout in the City Centre. These particular examples feature an asymmetric reflector to focus light towards the crossing. The lanterns are mounted to combined Belisha Beacon posts, with Simmonsigns "Midubel" beacons attached halfway up each post. Although located within the City boundary, these particular installations are owned and maintained by the Highways Agency; Derbyshire falls into Area 7 for maintenance, which is presently contracted to A-One+.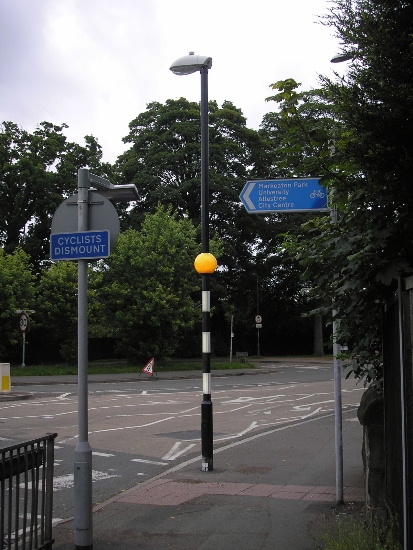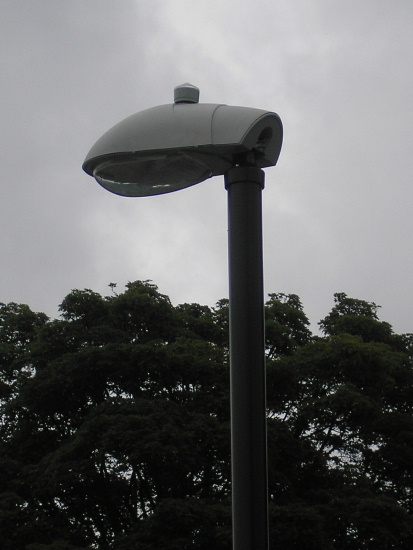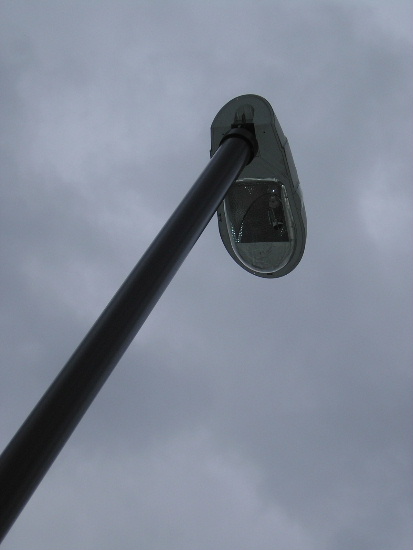 A CDM-T capsule lamp is fitted in the lantern.
A scheme to reassess the lighting along the A6 between Ambergate and Whatstandwell commenced in Autumn 2012. As part of this work, all of the existing columns were removed; those installed in the rural section between both villages were not replaced at all. Only the lighting and cable infrastructure at either end of the stretch was renewed. The majority of the new columns are conical aluminium in their construction, in order to comply with passive-safety regulations, in the event of one being involved in a vehicular collision. This section of the A6 falls within the Derwent Valley Mills World Heritage Site, and so the new columns are painted, in order to blend in with the surroundings.
The new columns are 10 m in height, and run 150 W SON-T lamps. A Zodion Super6 photocell can be seen fitted to this lantern.
The lanterns are all equipped with control gear that automatically dims the lamp's output by 30 per cent between midnight and 6 am.
In order to maintain light levels across Whatstandwell Bridge, a couple of 12 m columns are employed.
The lanterns fitted to these columns both run a 250 W SON-T lamp. Again, dimming control gear is employed.
---
BACK TO LOCAL SIDE-ENTRY LANTERNS PAGE
CLICK HERE TO MAKE A MONETARY DONATION
© 2002 - English Street Lights Online