Local Philips SGS 101/2s
The SGS 101/2 (also known as the 'Malaga' and 'Streetfighter') is a relatively uncommon lantern here - the smaller 101 is mainly used on footpaths in Derbyshire (not Derby City), and in this situation, the lanterns are usually fitted with a 50 W SON-T lamp and are installed on footpaths. The larger 102 is only used in a handful of locations, and generally tends to be used (in very low numbers) on main roads.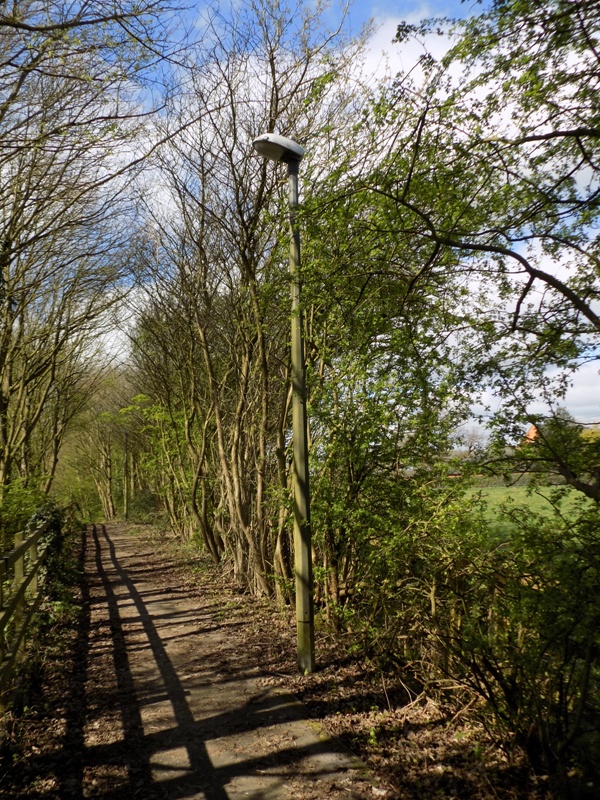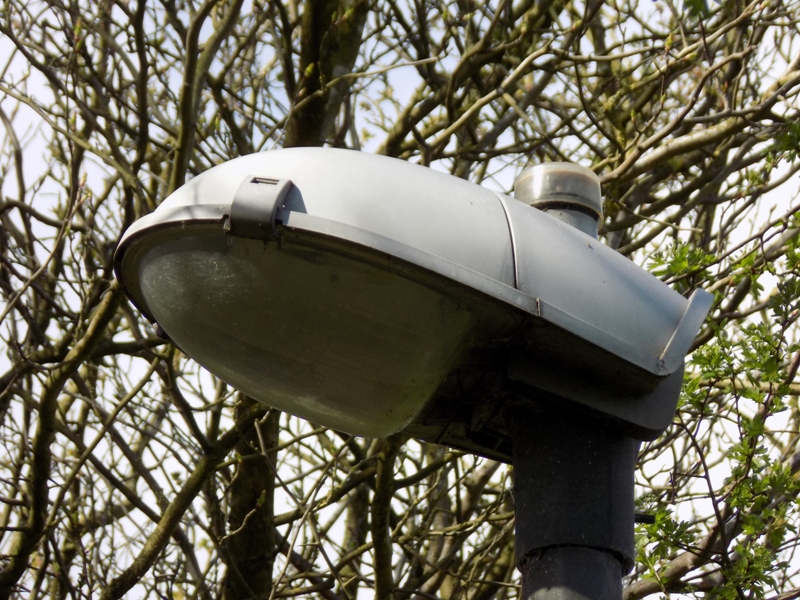 This post-top Streetfighter is on a rather rural-looking footpath near Burnaston.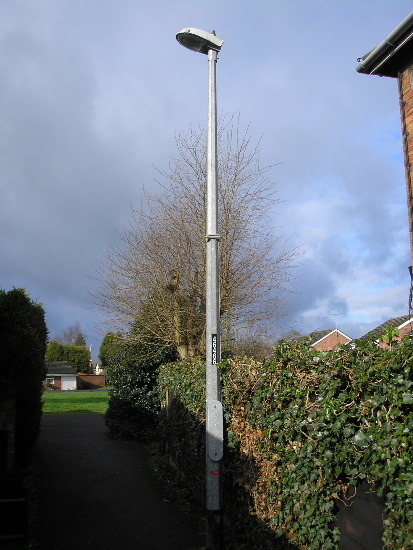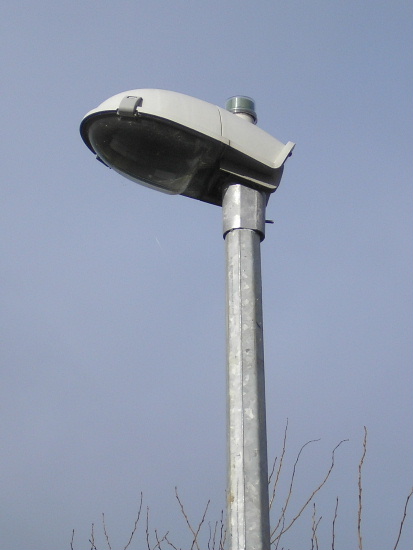 A much newer installation here, but still on a footpath. This example is in Hatton. The CU mid-hinged column differs from the Stainton one pictured above as an access door is fitted at base level.
As mentioned above, the SGS 101 wasn't just confined to use on footpaths around Derbyshire; the following pictures taken in Repton prove that the lantern was used for general street lighting use too.
This example is of the more common column spigot-mounted variety; a miniature photocell controls its operation.
Several side-entry examples exist nearby, however. This lantern has been retro-fitted to a sleeved Stanton 7 concrete column.
The lantern's design creates a slightly "top-heavy" appearance when it is installed in this way.
---
BACK TO LOCAL SIDE-ENTRY LANTERNS PAGE
CLICK HERE TO MAKE A MONETARY DONATION
© 2002 - English Street Lights Online