Local Urbis ZX12s
Strictly speaking, there are no ZX12s on public roads in Derbyshire. However, they are the choice of lantern for lighting the walkways at Willington railway station - several are mounted on columns which are only just above head-height so I decided to include them - even if this does bend my own rules somewhat!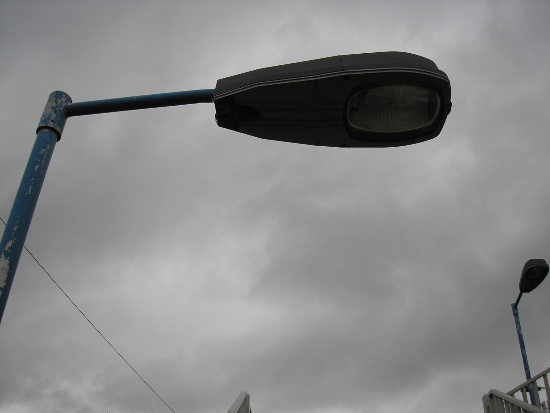 A somewhat gloomy shot showing one of the lanterns mounted at a low height.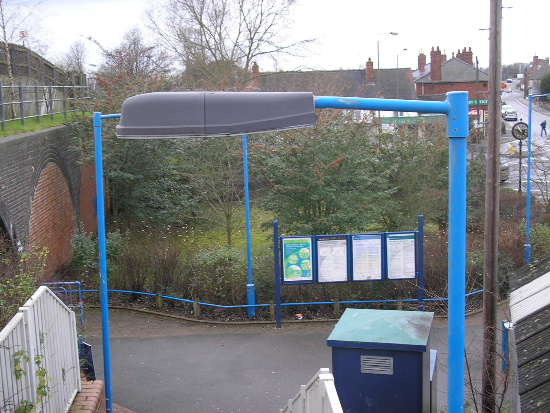 The same lantern seen from the other direction.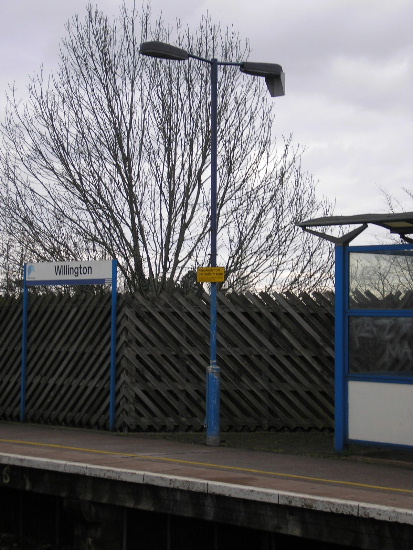 A shovel-like device has been attached to one of the lanterns to prevent forward light spill.
---
BACK TO LOCAL SIDE-ENTRY LANTERNS PAGE
CLICK HERE TO MAKE A MONETARY DONATION
© 2002 - English Street Lights Online