Thorn 'Miniflood' ORG1150
Acquired in March 2020.
This new, old stock light was an eBay purchase, following the failure of a similar, modern Eterna fitting in my garden. Designed with the domestic market in mind, the Miniflood is capable of accommodating a single Parabolic Aluminised Reflector [PAR] 38 lamp up to 150 Watt, and can be angled to suit the object being illuminated, as required.
The Miniflood is packaged in a box measuring 435 mm (17·12 inches) × 123 mm (4·84 inches) × 163 mm (6·42 inches).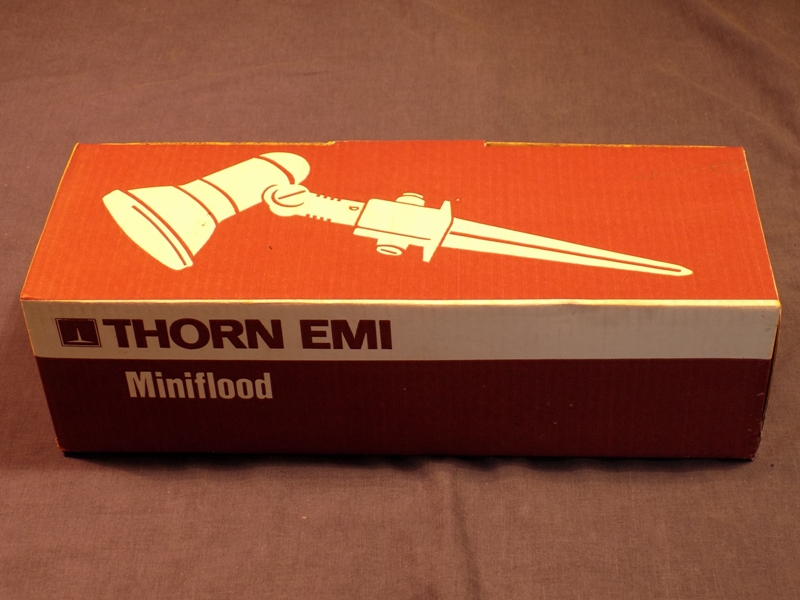 While the box carries Thorn EMI branding, the label on the side makes reference to Thorn only, dating the fitting to around 1987/8.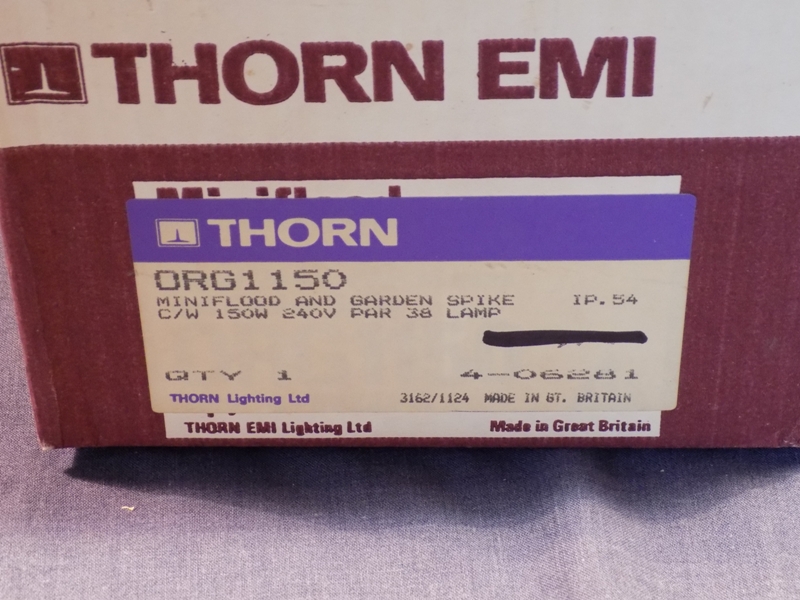 Much of the fitting comprises a large plastic spike, for securing it into the ground, and maintaining its stability thereafter.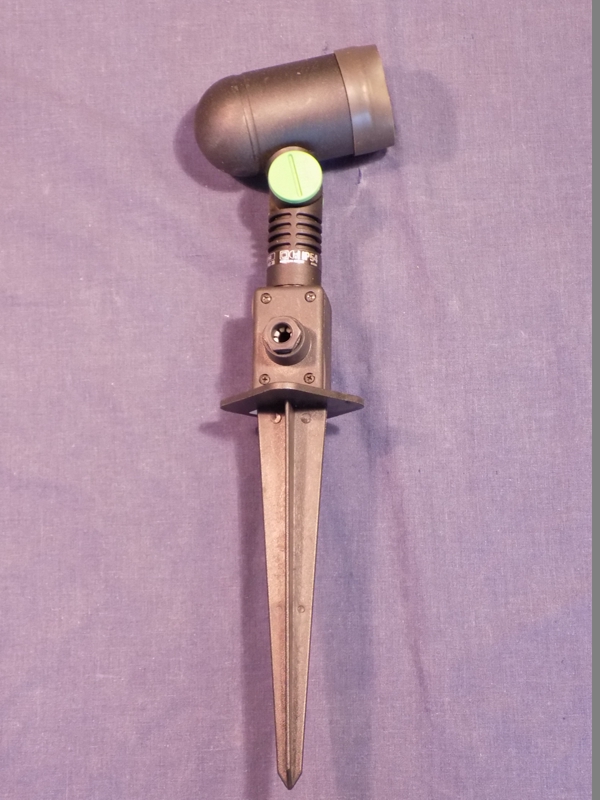 The label on the Miniflood's collar states that a minimum safe distance of 0·8 m should be left between the front of the lamp and the object that it is illuminating. Naturally, the "Made in Gt. Britain" comment below this warning pleases me greatly!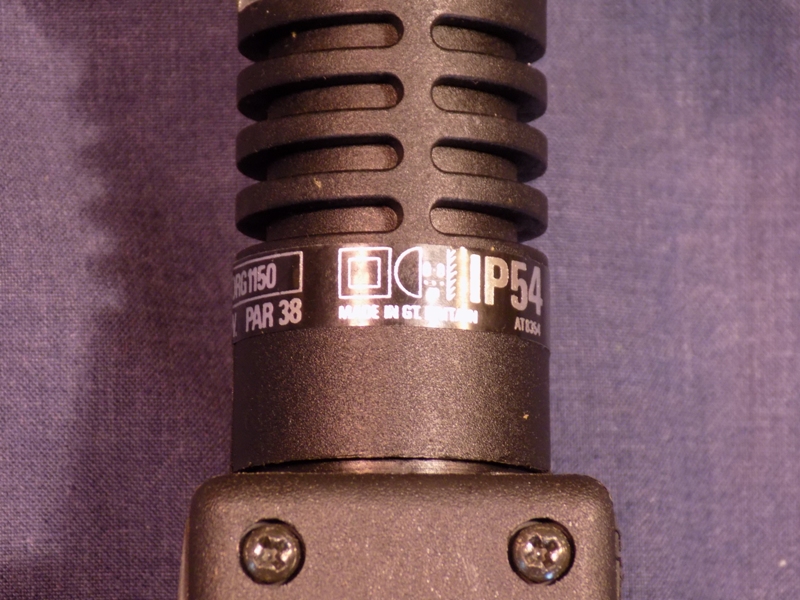 A pre-fitted rubber gaiter prevents water ingress to the fitting, once a lamp is inserted. The two green discs can be unscrewed, allowing the top section of the fitting to be tilted upwards or downwards as required. Re-tightening the discs afterwards locks the tilt at the desired angle.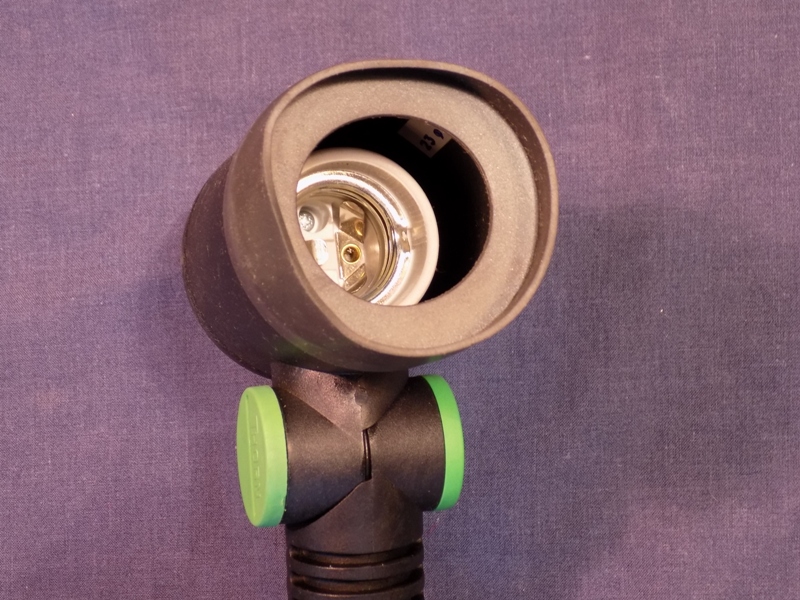 The supply cable would enter through a panel above the ground spike, with a compression gland in the panel ensuring a tight seal is attained inside the wiring chamber. A second compression gland is supplied inside this area, for use if a second cable were to be connected, in the event of loop in/loop out wiring.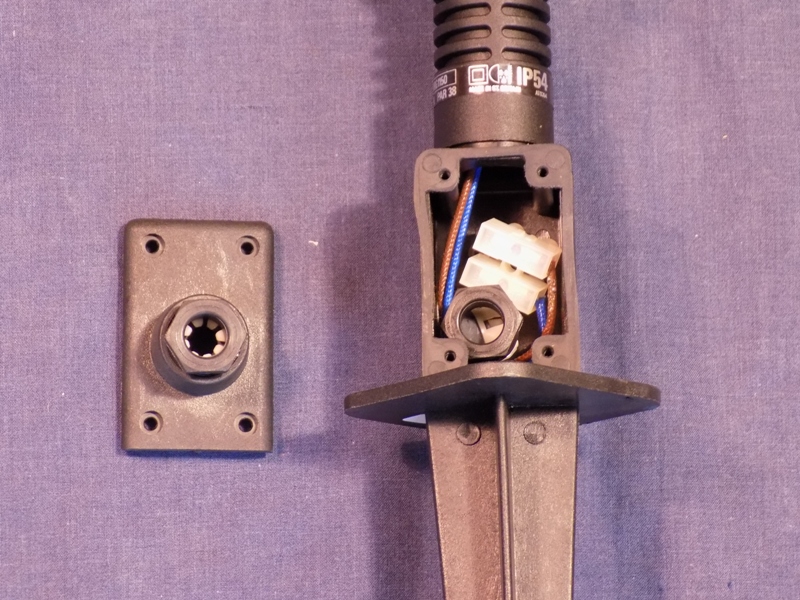 A red bung seals the unused second cable entry hole.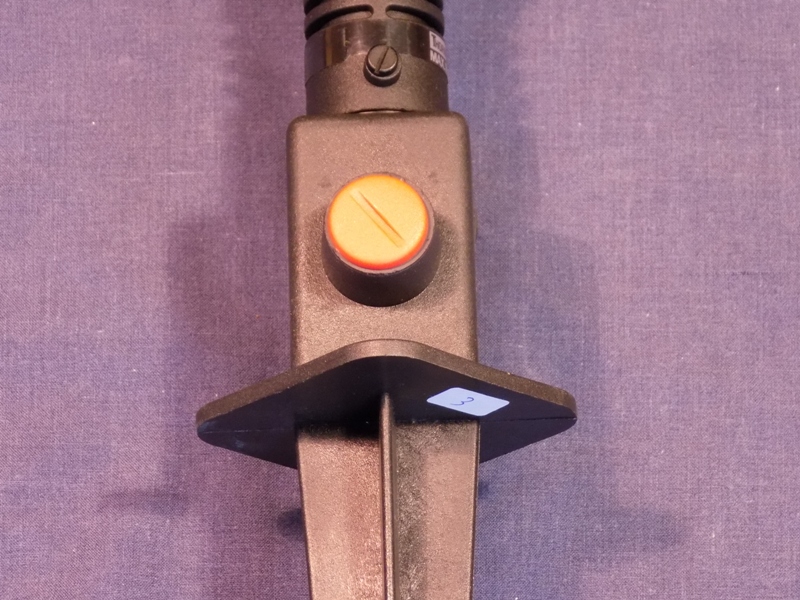 The following couple of photographs show the Miniflood installed outside, and fitted with the Omicron 10 Watt LED PAR 38 lamp.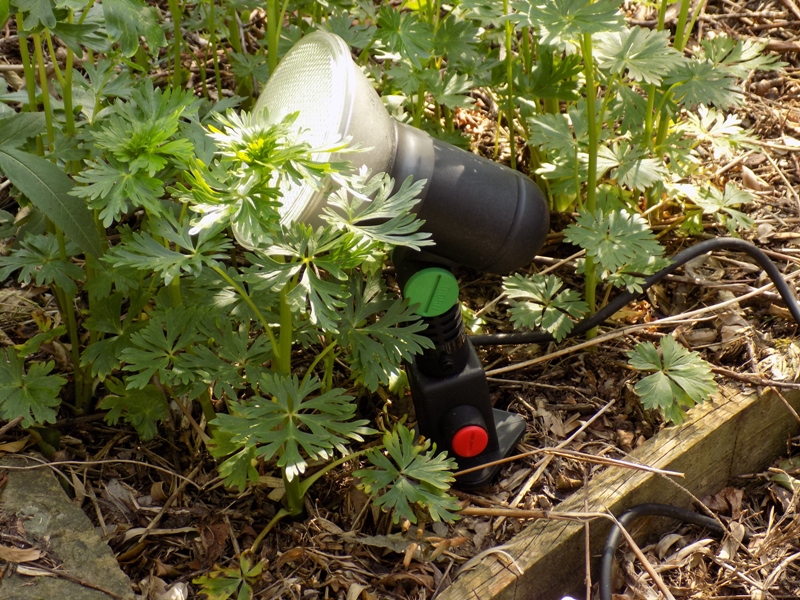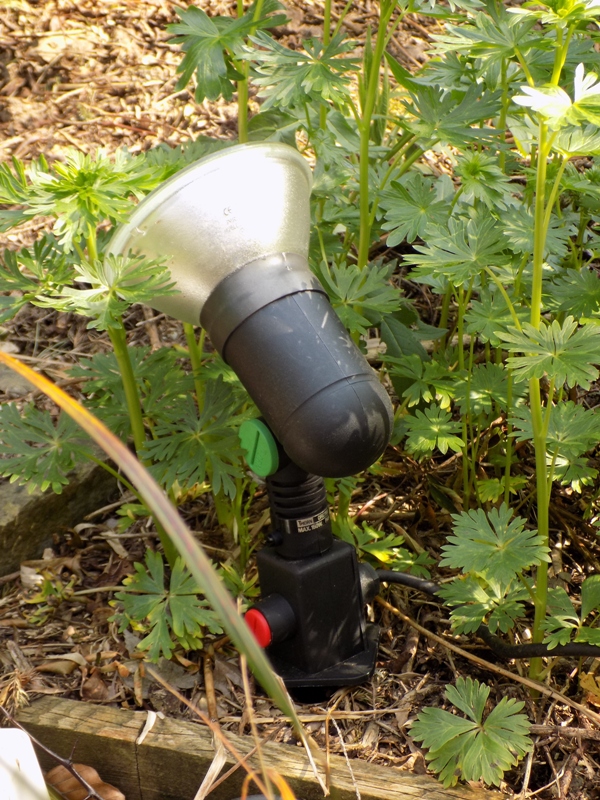 ---
CLICK HERE TO MAKE A MONETARY DONATION
© 2002 - English Street Lights Online