8489-PN Part-night photocell (ON at 35 Lux, OFF at Midnight, ON at 05:30 am and OFF at 18 Lux), from February 2015.
Installed view.
35 Lux ON, 18 Lux OFF, from October 2015.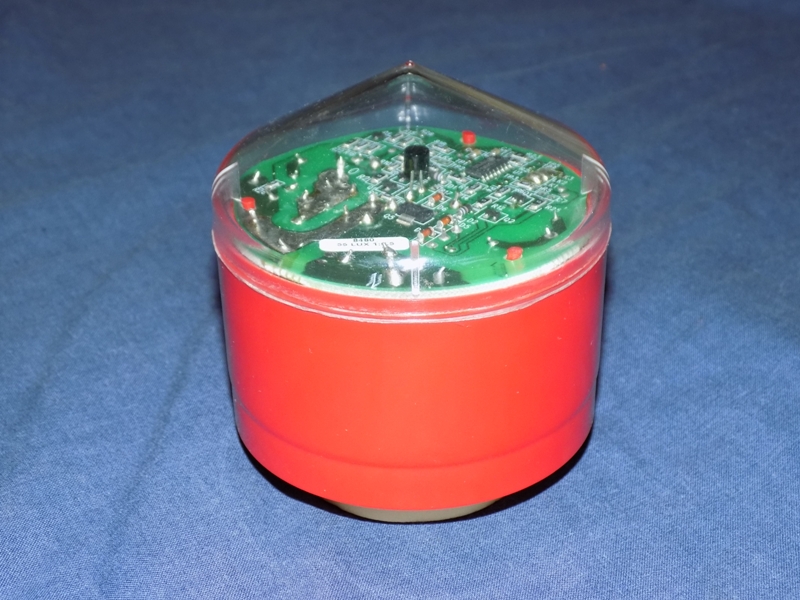 Red-cased, 55 Lux ON, 28 Lux OFF example, from July 2019. Oddly, "Westire" is misspelled on the underside of this photocell; the spelling "Westier" is used!