11F. Off Park Road, Mickleover Situated to the rear of the Boots Pharmacy shop is a wall-mounted 1980s' Thorn Beta 5 35 Watt SOX lantern. Sadly, when pictured in 2023, the lantern lay disused and abandoned, as evidenced by there being no lamp installed within it, but thankfully, it appeared to be complete and still in good condition.
Google Street View imagery suggests that the lantern may have lost its lamp at some point between 2012 and 2017, though it may not have worked for many years prior to that.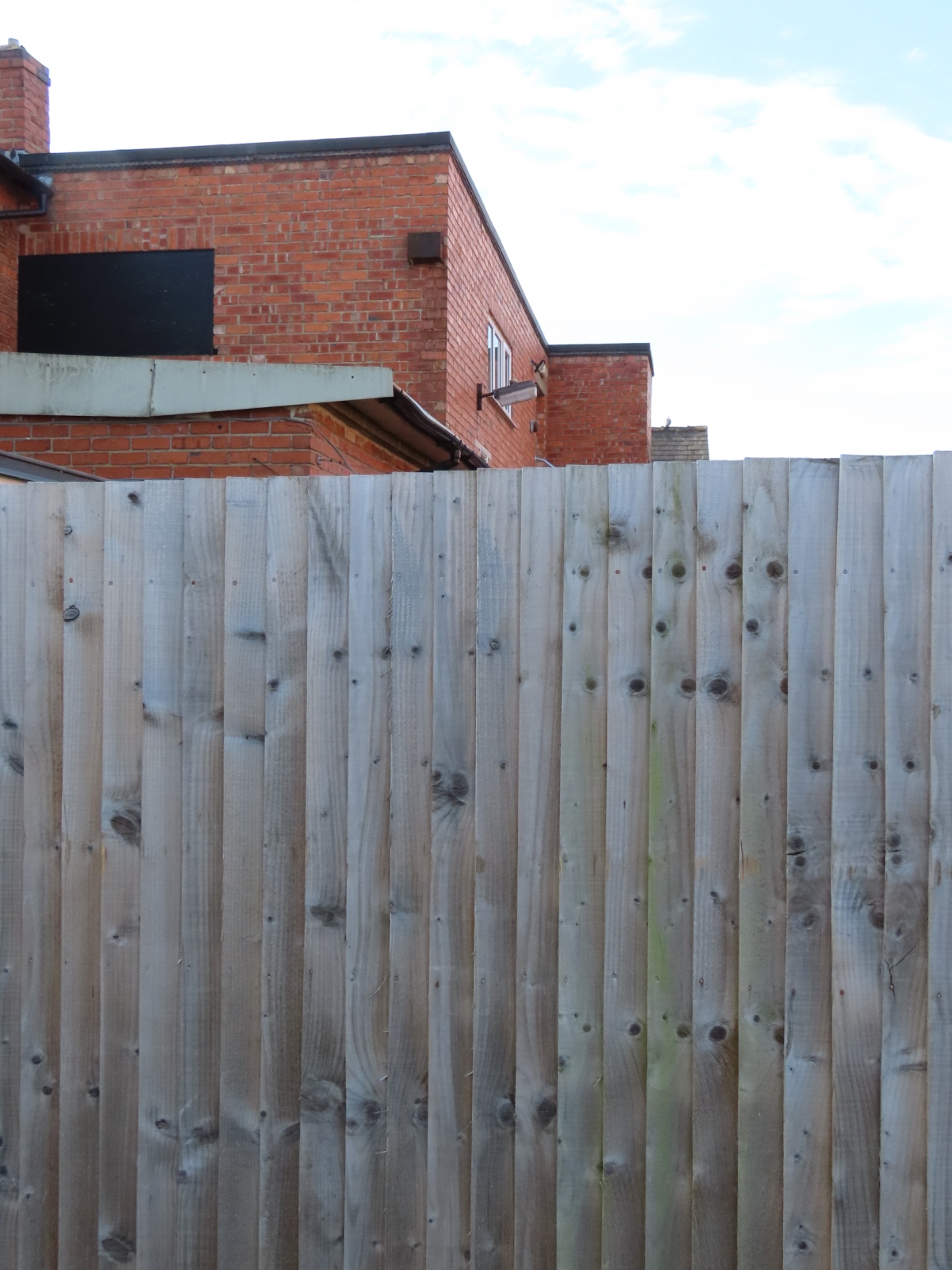 The wall bracket looks rather home-made in its construction. A rather yellowed Zodion photocell would switch the lantern as necessary when it was in use.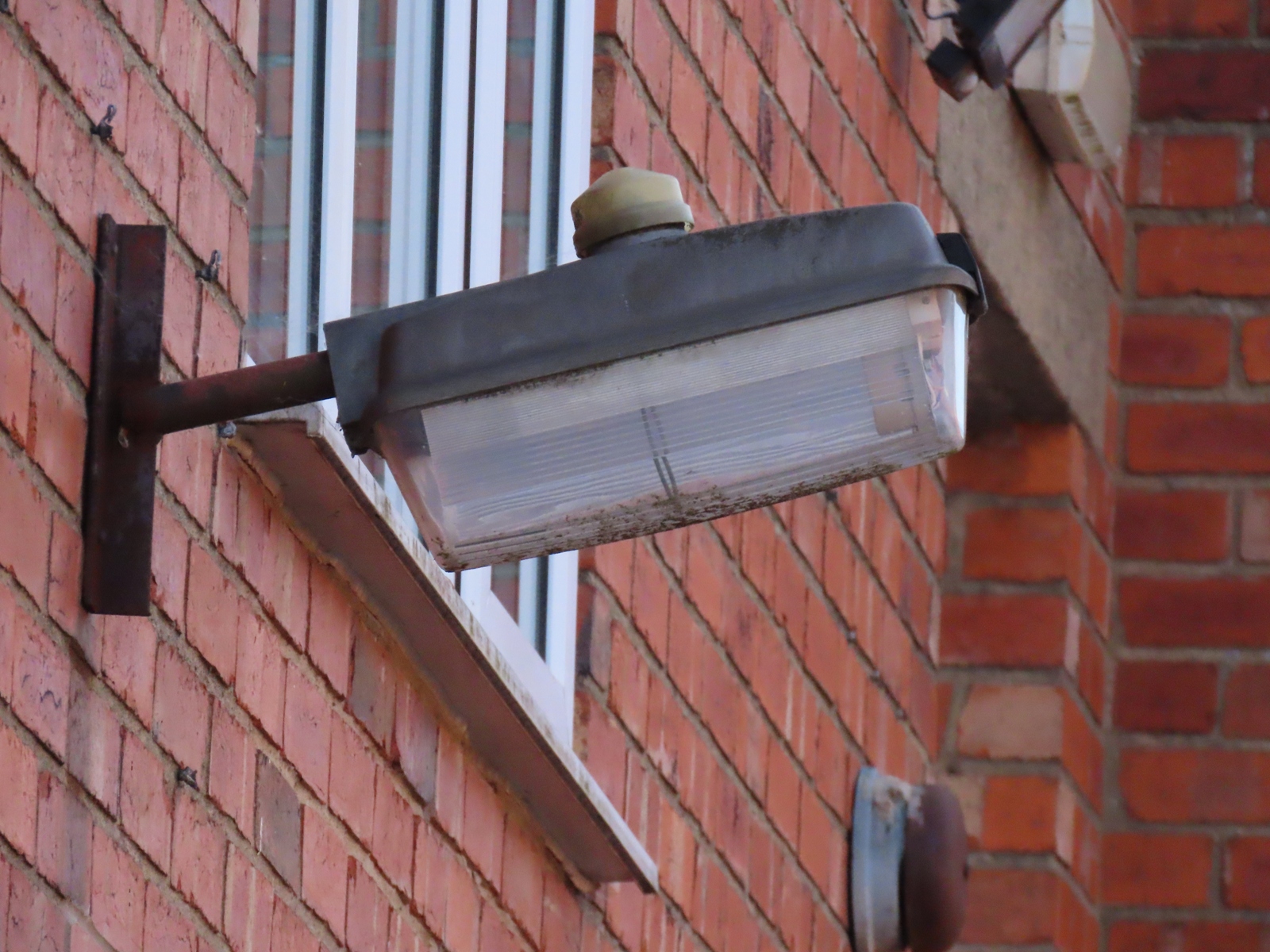 ---
CLICK HERE TO MAKE A MONETARY DONATION
© 2002 - English Street Lights Online