12HB. High Street, Wimbledon, London Borough of Merton Situated on a short road behind South Wimbledon Underground station is an ornate wall bracket supporting a top-entry open reflector lantern, which may date back to when the station opened in 1926 as an extension of the City & South London Railway (now part of the Northern line) to Morden from Clapham Common. If this is the case, as the station building carries Grade II listed status, the bracket may have been retained as it would be included within the listing.
As modern bulkhead lights exist below the wall bracket, the reflector light may have fallen into disuse.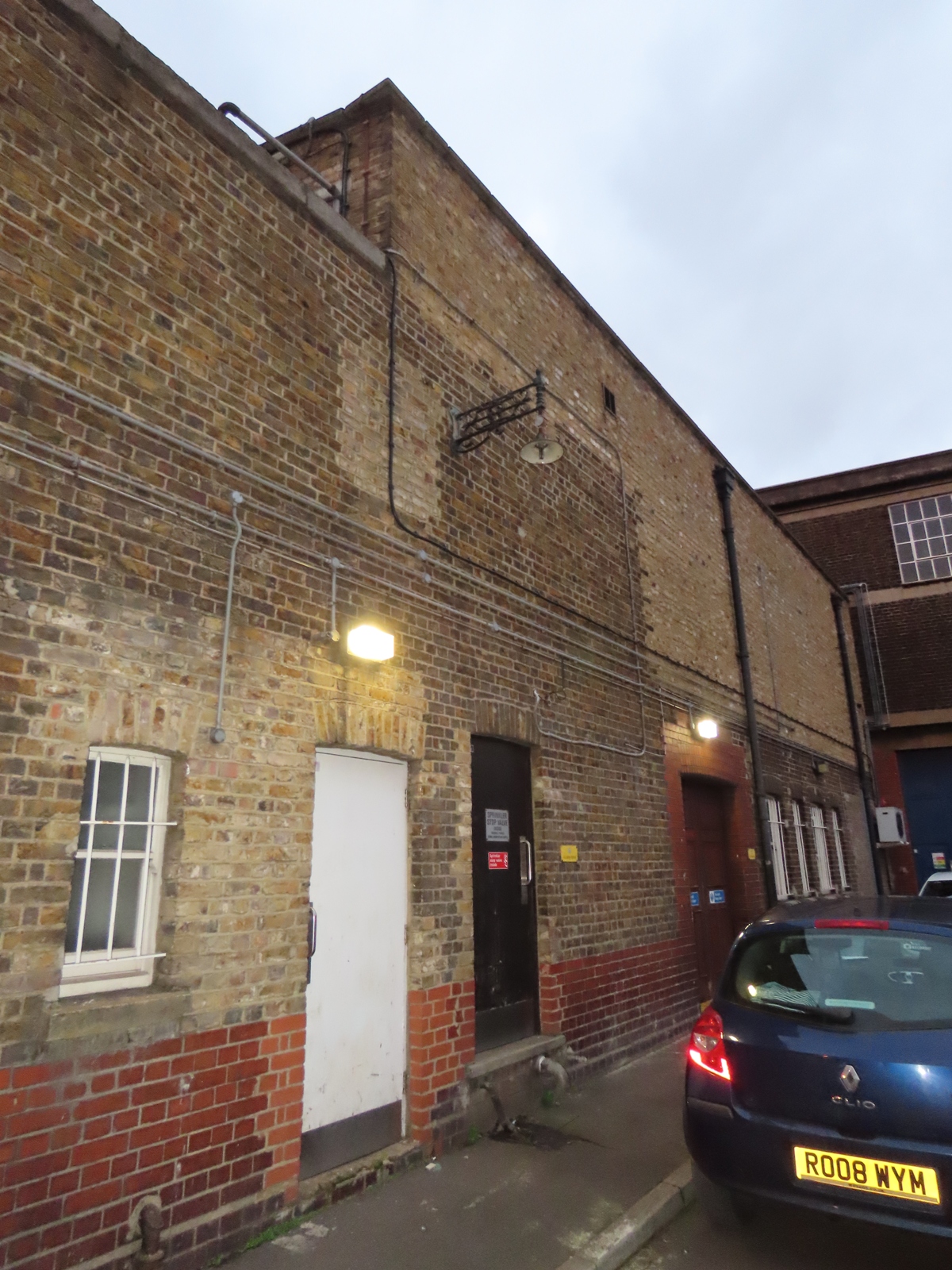 The station's architect was Charles Holden, who would design many other Underground stations in the 1930s, all in a distinctive "house" style that was inspired by the Art Deco movement. The bracket's elaborate design was a sign of things to come for London Transport. The only modification that has occurred is the addition of a galvanised conduit through box between the bracket and the fitting.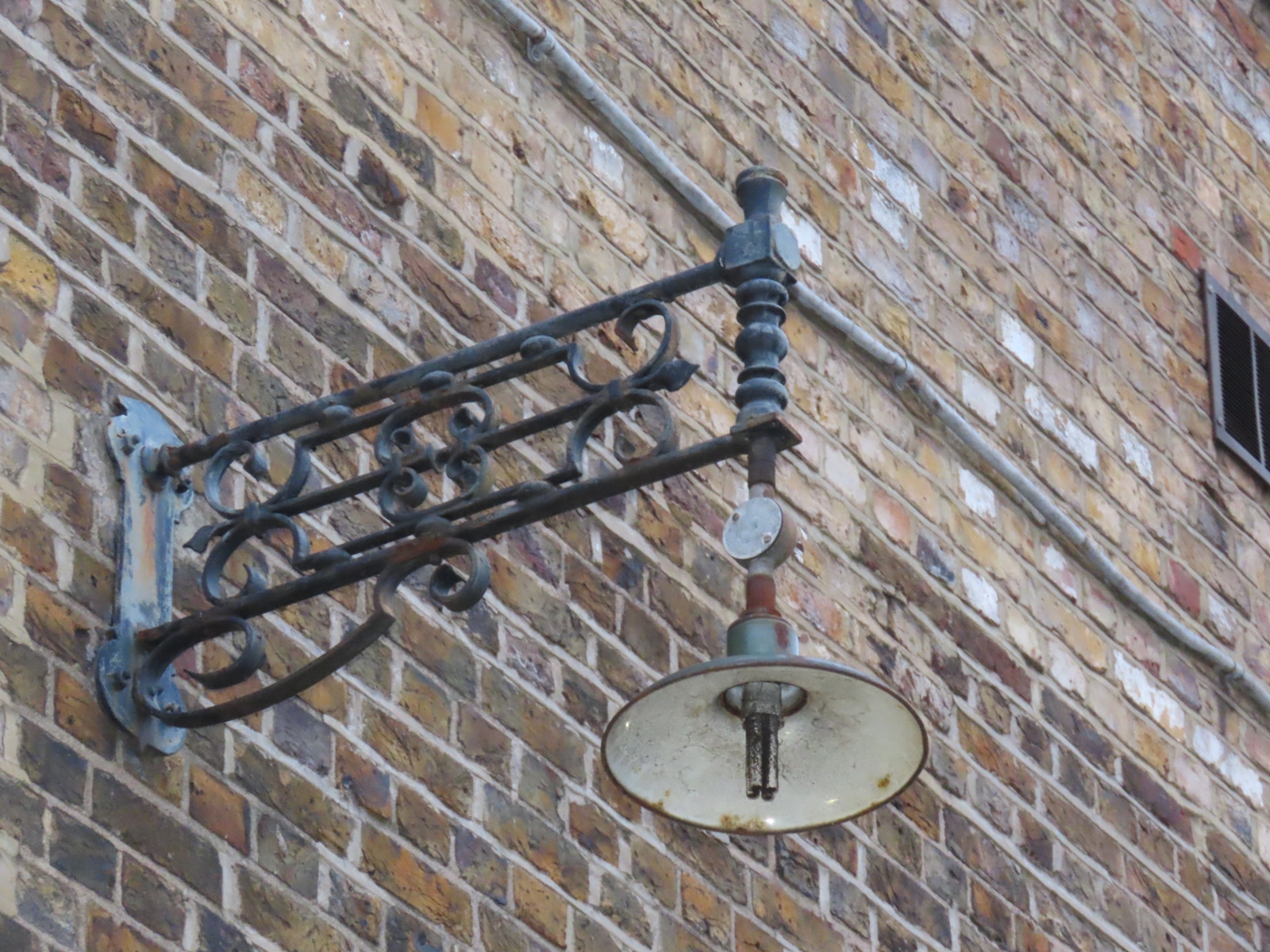 A very grubby early Philips electronic compact fluorescent lamp from the early 1990s is installed.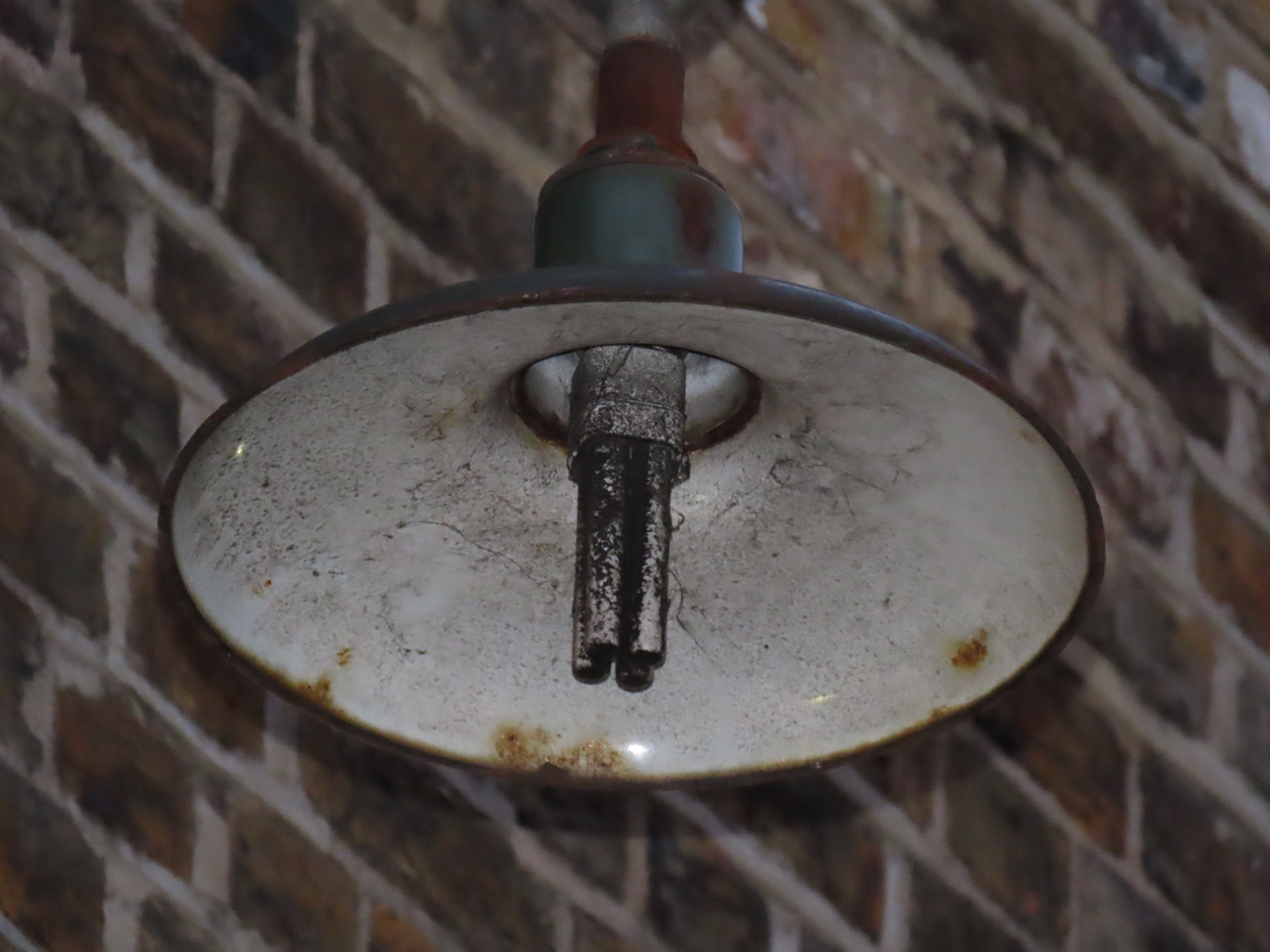 ---
CLICK HERE TO MAKE A MONETARY DONATION
© 2002 - English Street Lights Online