12KA. Mount Terrace, Whitechapel, London Borough of Tower Hamlets With thanks to Dwight for informing me of this Survivor. Situated on a closed-off (to vehicles) section of road between New Road and Turner Street, by the Royal London Dental Hospital, is a GEC 15 ft (5 m) concrete column, with a swan neck bracket and Z5590 lantern.
Although not lit when visited in January 2023, Google Street View imagery from earlier years suggests that the installation may run an 80 Watt mercury vapour (MBF) lamp, and assuming that a 3-BC lampholder is employed, this would make the lantern a Z5591.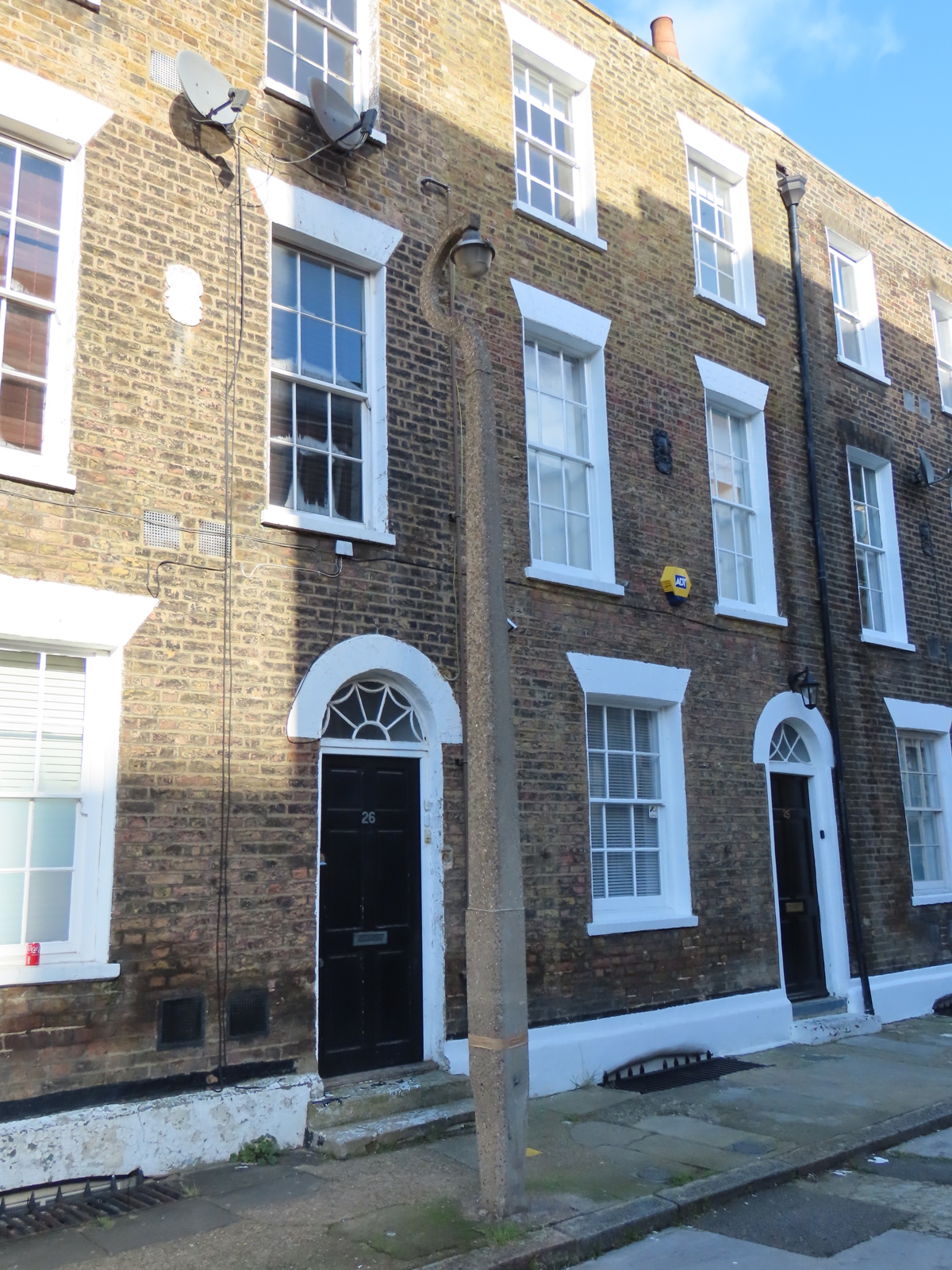 The 1960s' installation is in good condition for its age, with no large pieces of concrete missing from either the bracket or column.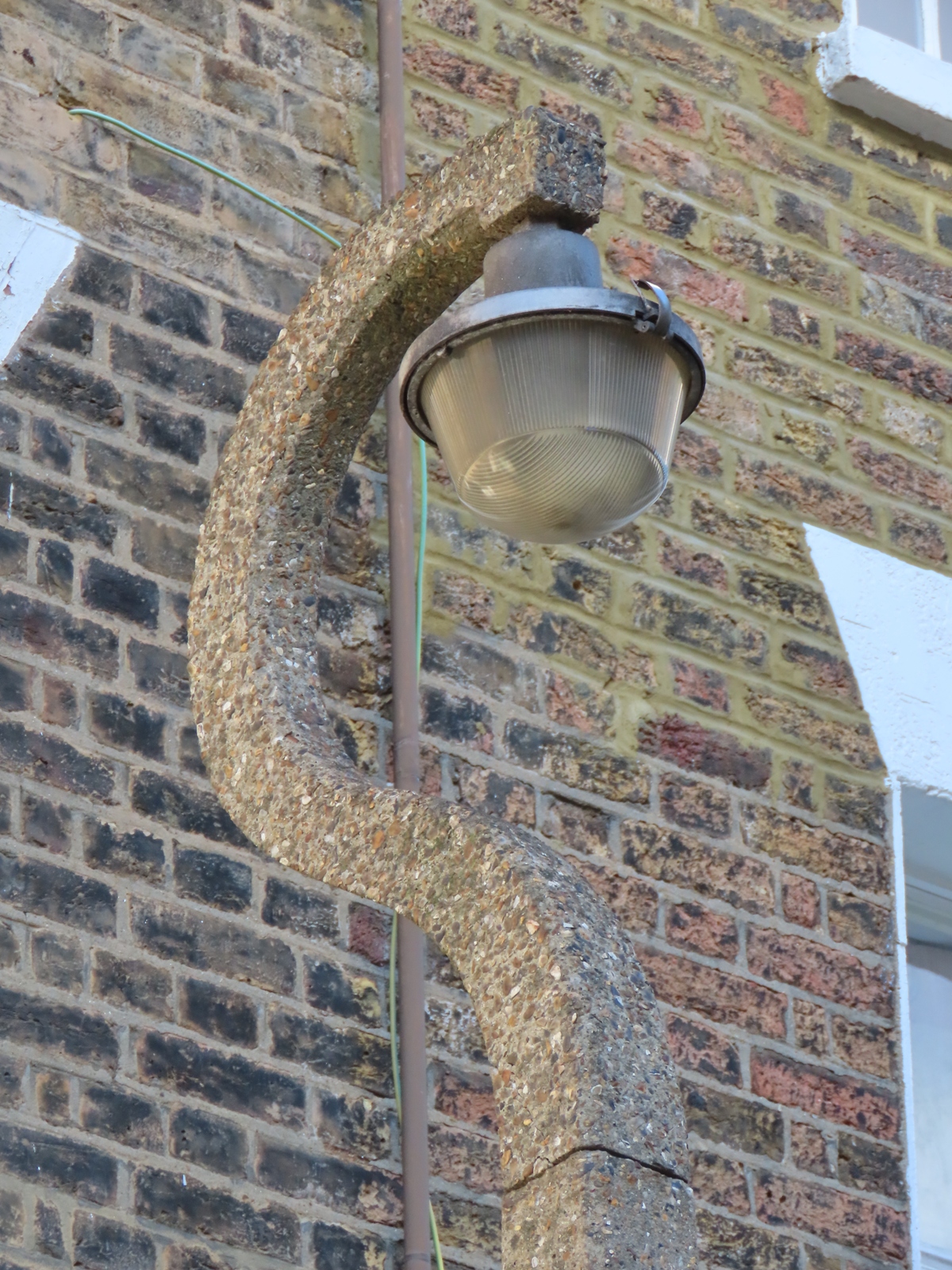 A Z6606 axial asymmetric glass refractor bowl is employed.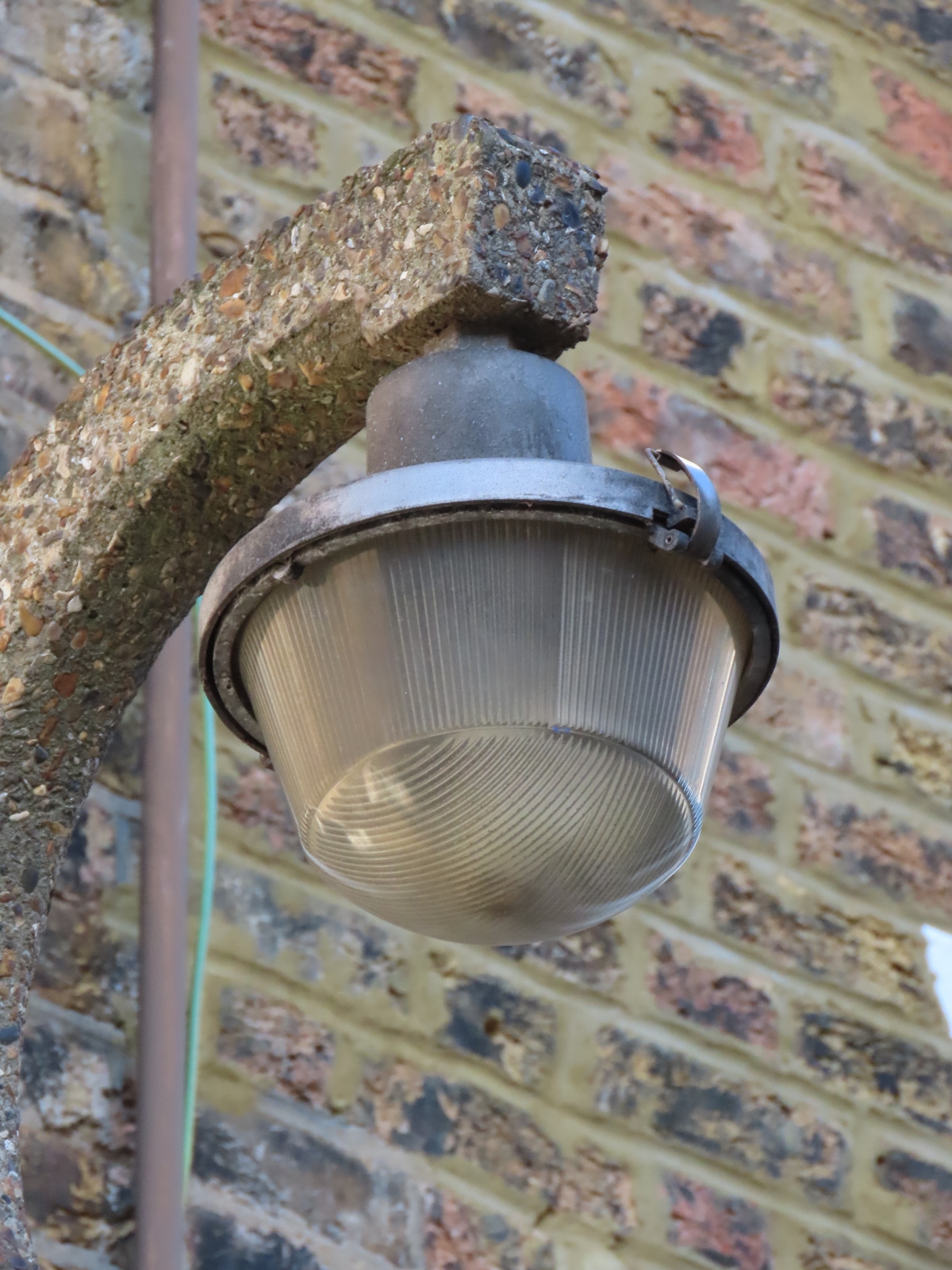 The column door is positioned upside-down, with a length of parcel tape being used to secure it.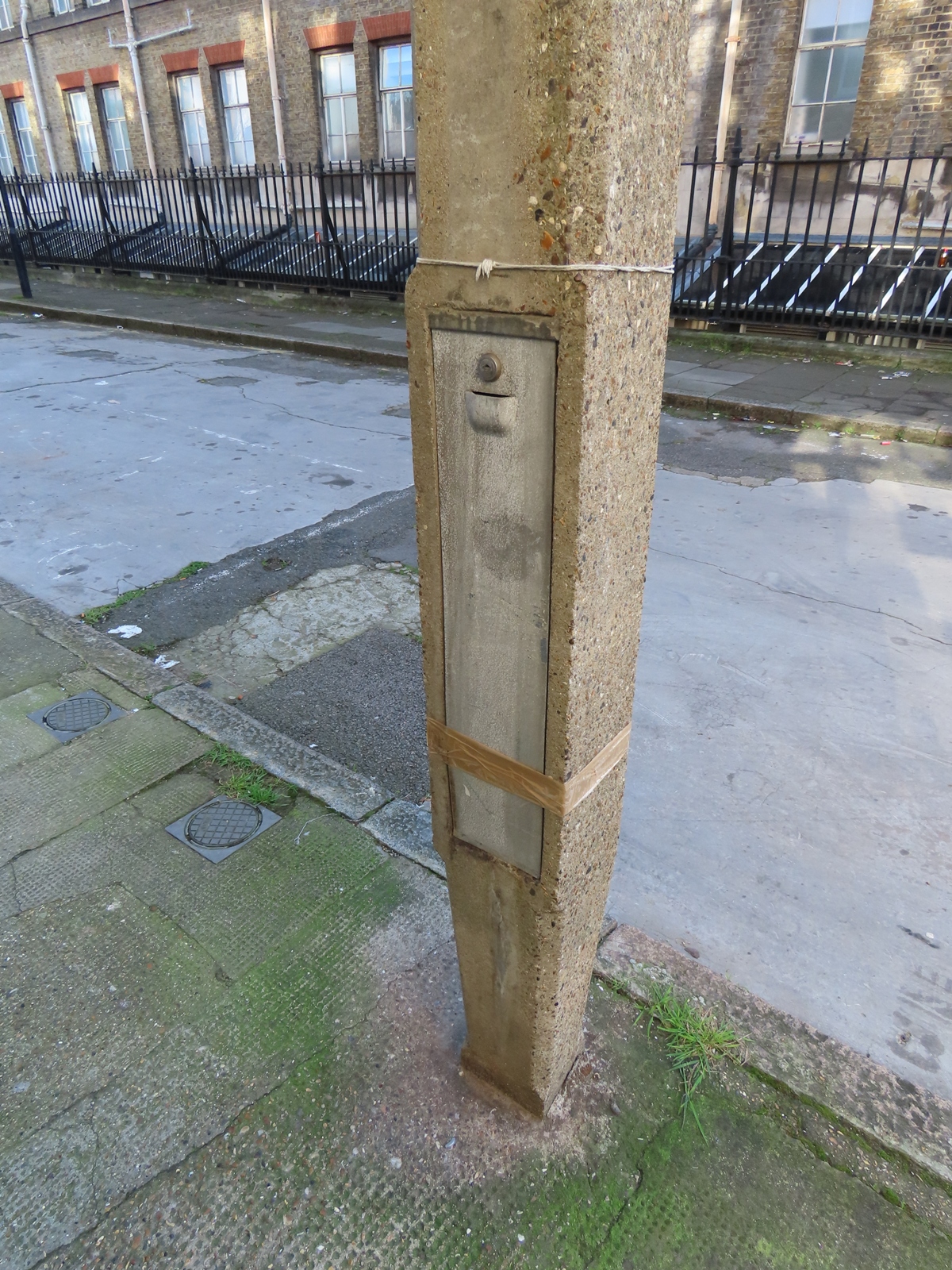 Newer tubular steel columns supporting Philips SGS 203s are visible in the background. As even these lanterns were somewhat obsolete by 2023, owing to advances in LED lantern technology, I suspect that the lighting may be in private ownership - probably, by the Hospital itself.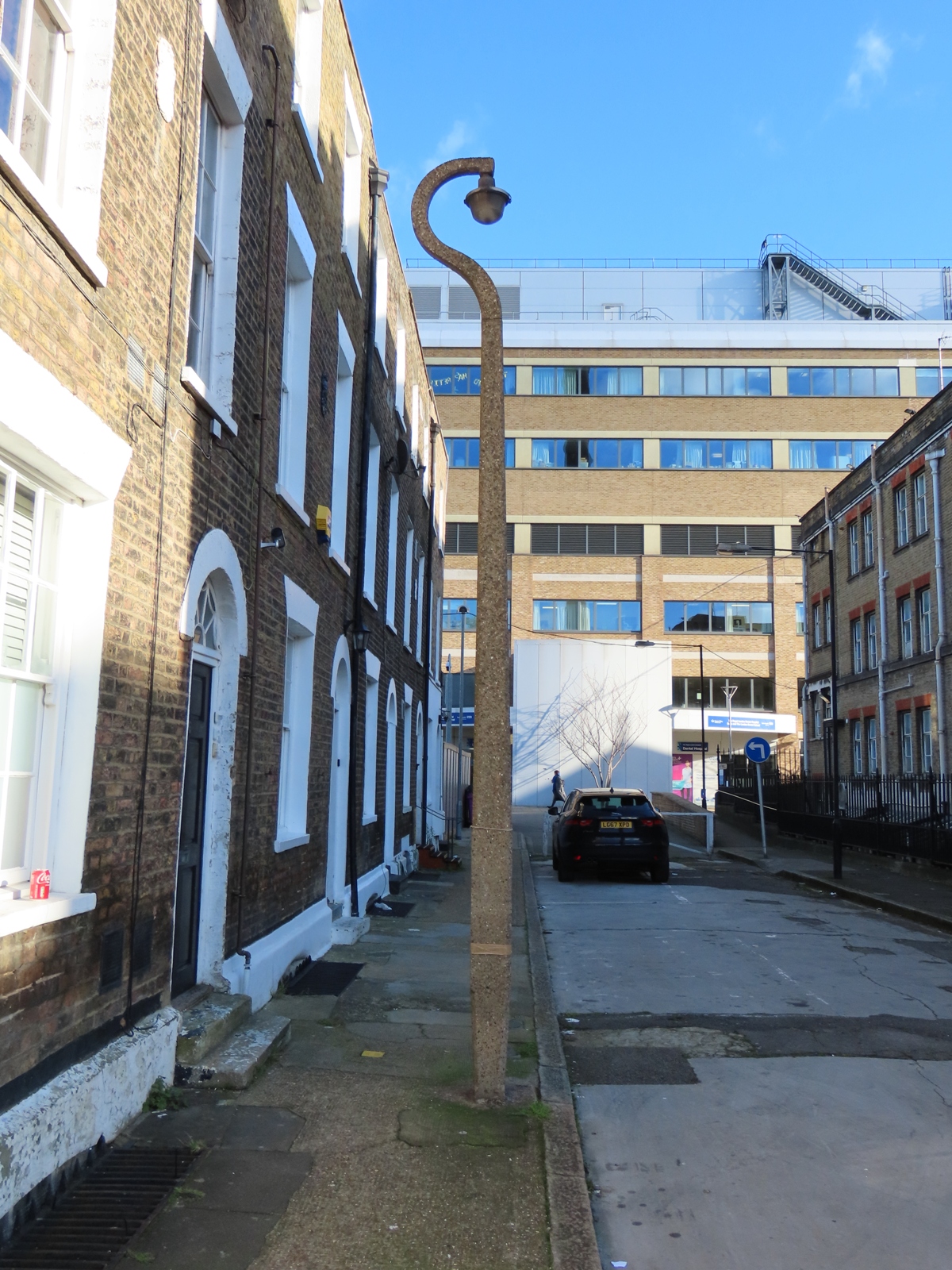 A slight crack emerges upwards from the base of the bracket.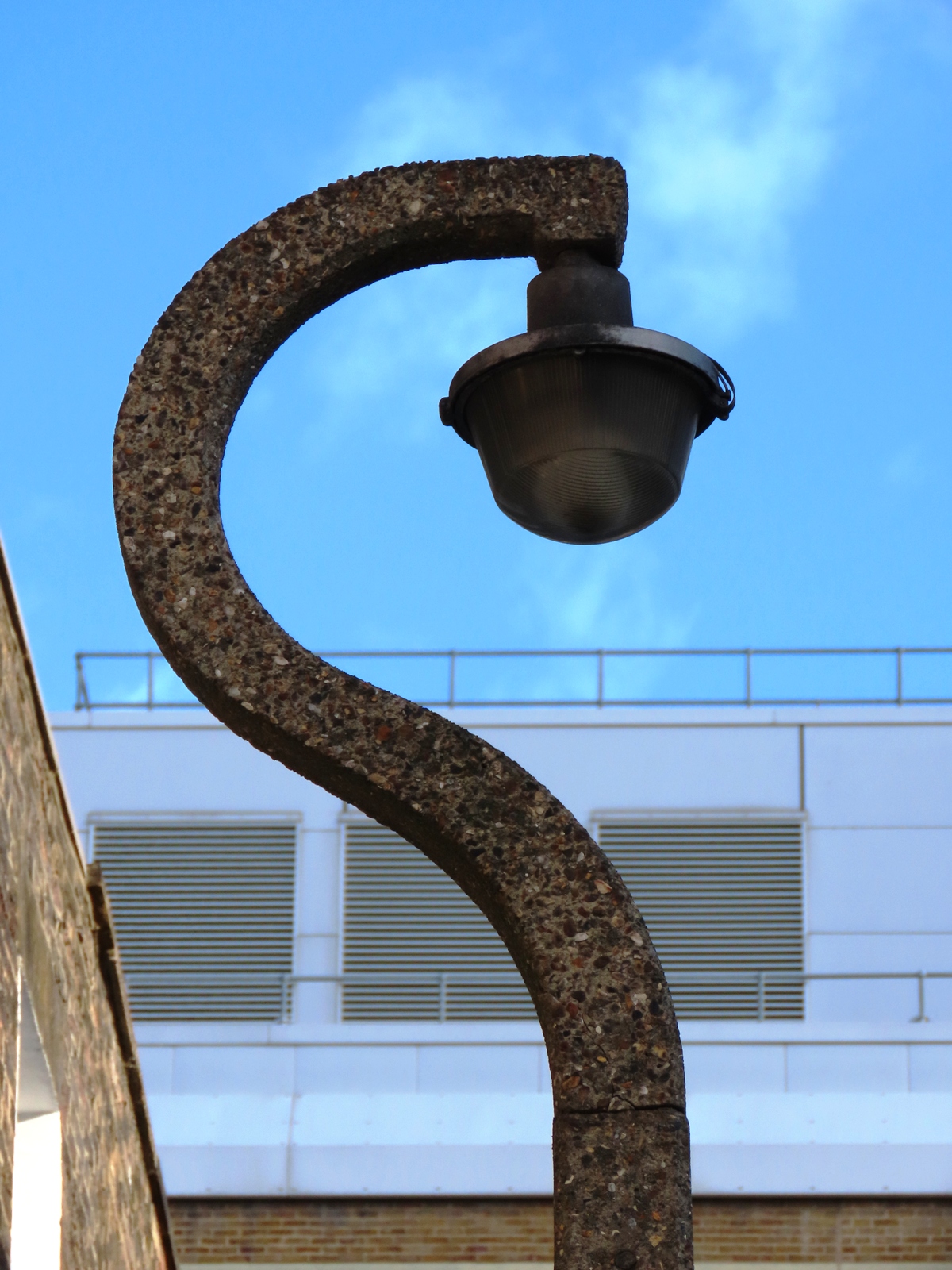 The many small stones used to produce the concrete are visible within the structure.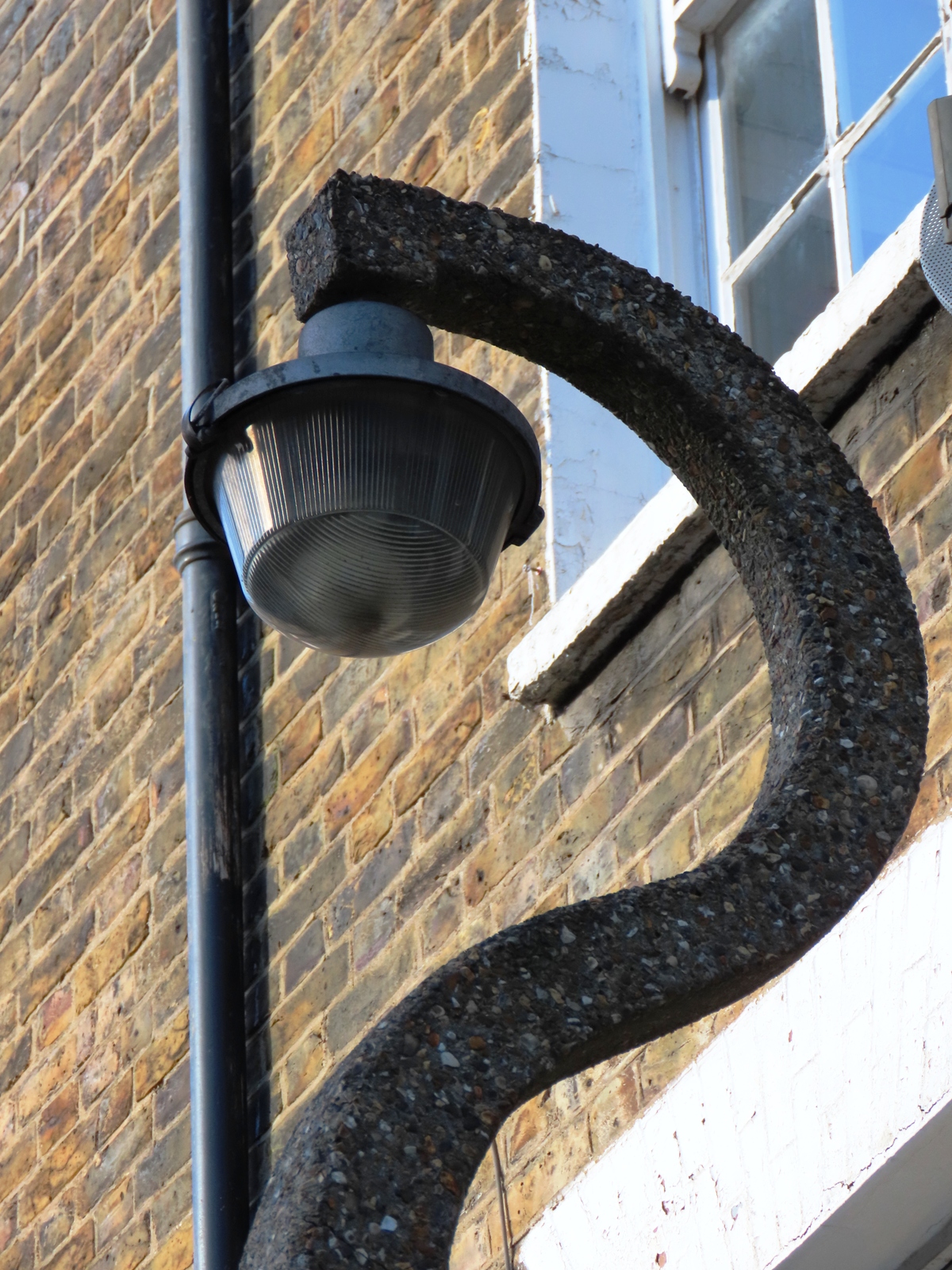 A lamp remains visible within the lantern, although its operational status is unknown.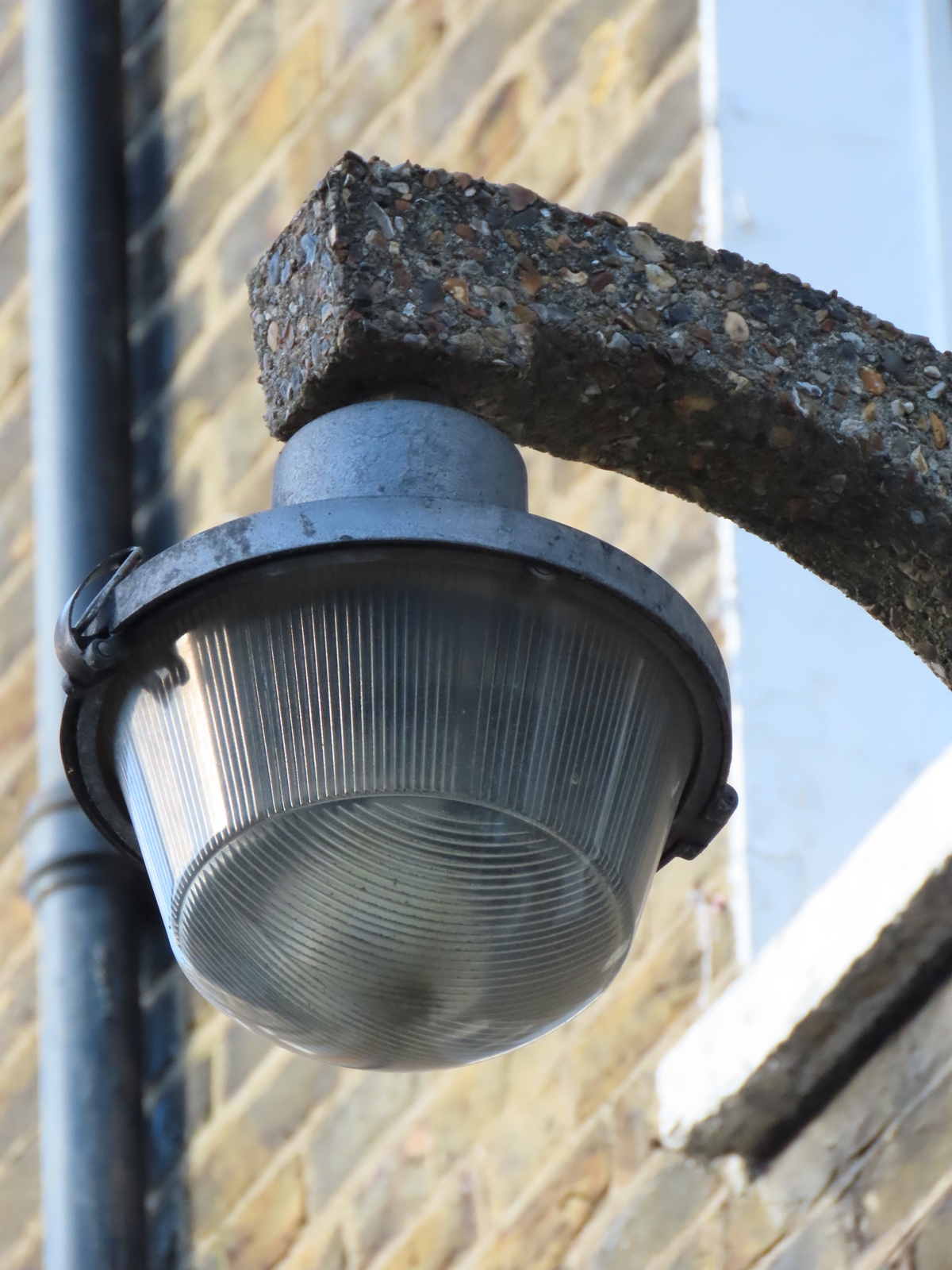 One final view of the full installation, looking towards New Road.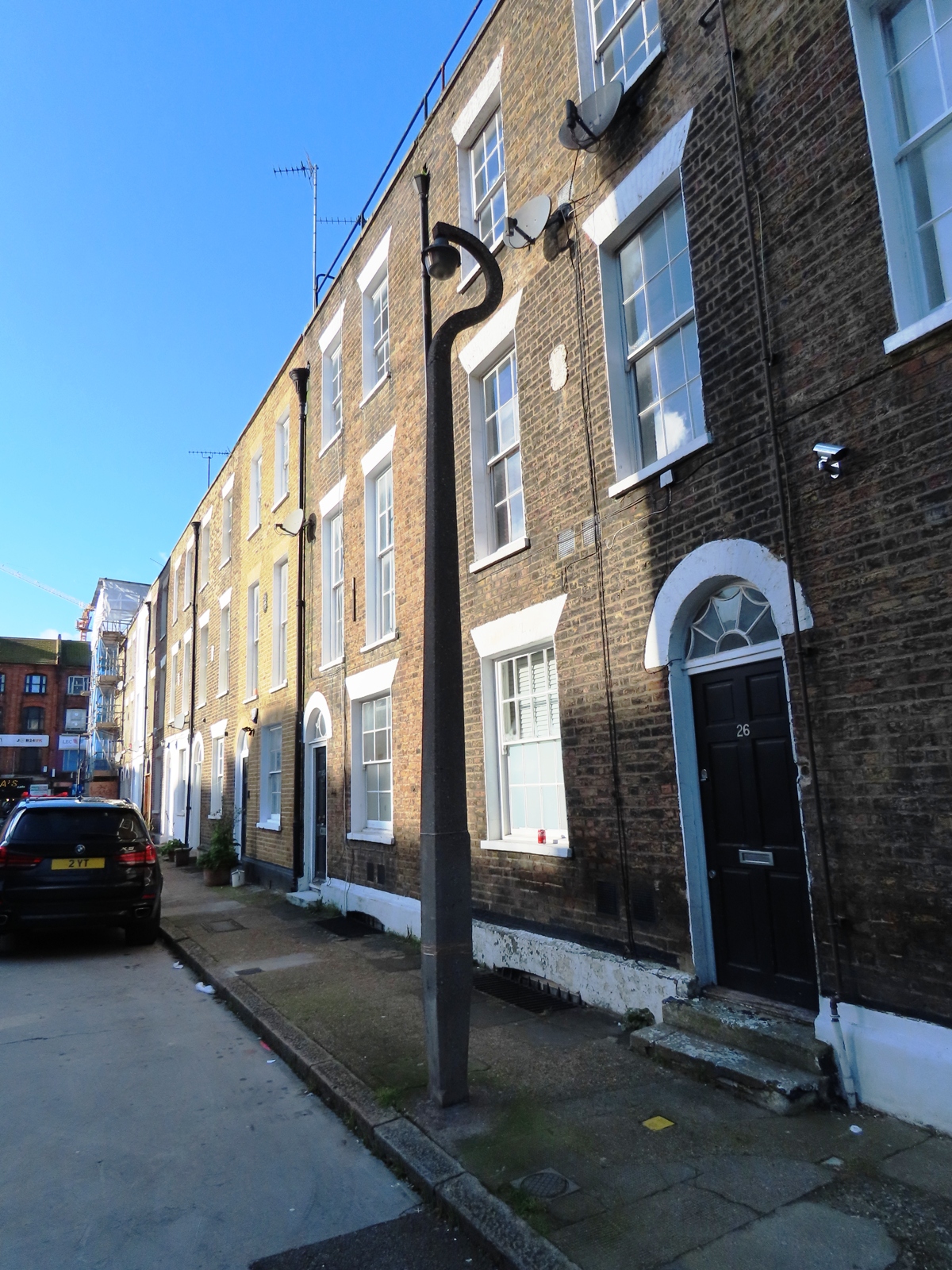 ---
CLICK HERE TO MAKE A MONETARY DONATION
© 2002 - English Street Lights Online