Circle and Hammersmith & City lines Gallery 1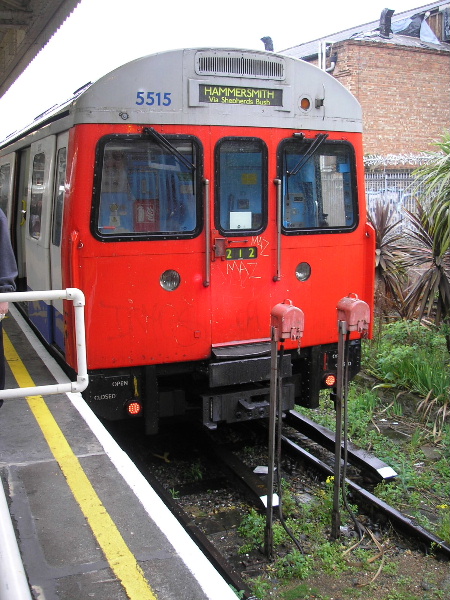 C69 DM 5515 at Hammersmith.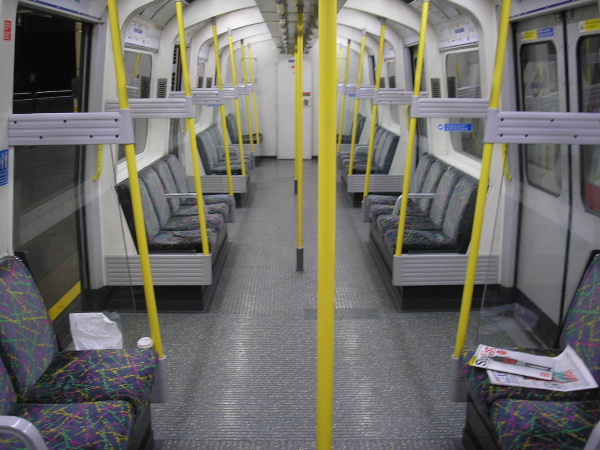 Interior of an unknown C69 Driving Motor Car at Edgware Road.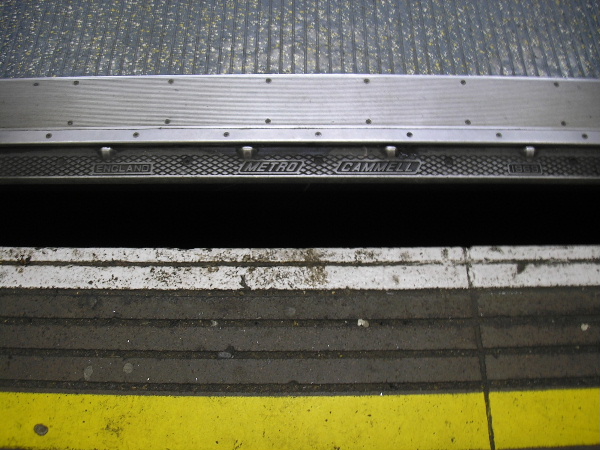 A slightly squashed-up Metro-Cammell logo is seen on one of the tread plates of the above car.
The following pictures were taken on Sunday, 7th May 2017.
The S7 Sub-Surface Stock interiors bear quite a strong resemblance to the interiors of the C Stock, except for the walk-through nature of the new trains, of course. This picture was taken on board an anti-clockwise "Inner Rail" Circle line train to Hammersmith.
The train's Dot Matrix Indicator confirms the line that this train is serving.
Owing to the additional length of the S7 trains, at some stations, the platforms are too short to accommodate whole trains, and cannot be extended in order to overcome this issue. Therefore, the doors at extreme ends of the trains are designed not to open at stations where platform length is a problem. Dedicated announcements, together with the illuminated indicators seen below, inform passengers of doors that will not open at individual stations.