Northern line car diagram - 1990s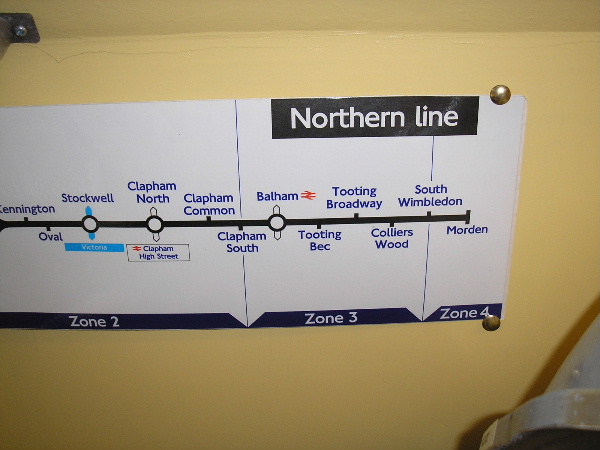 This diagram would have been intended for use in either a 1959 or 1972 Mk 1 Stock train, however it may never have actually been used as the adhesive-retaining backing sheet has not been removed. I have decided to leave this in place and have instead secured it with drawing pins - though of course the pins are not actually puncturing the diagram - the heads hold in place.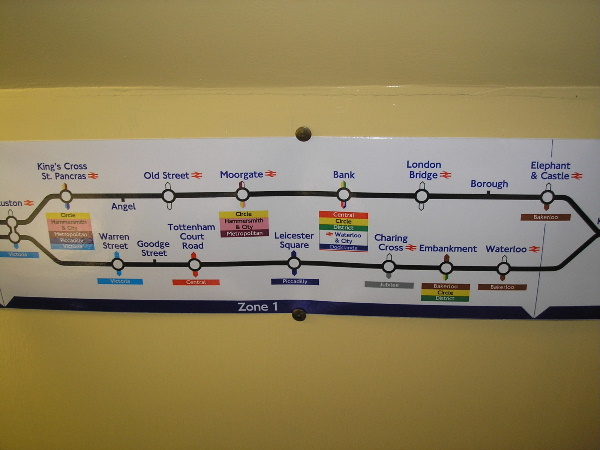 Whilst the diagram is not majorly different from the modern-day equivalent, there are some slight alterations in places - for example, the Jubilee line still called at Charing Cross at the time (as did the Bakerloo as well, although this is not shown for some reason!), the Waterloo & City line had not yet become part of London Underground, and the Docklands Light Railway still retains its original font and branding.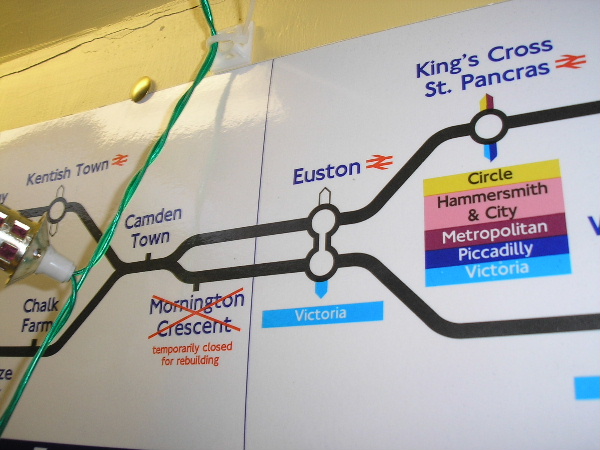 Mornington Crescent station was closed for rebuilding at this time.
---
CLICK HERE TO MAKE A MONETARY DONATION
© 2008 - English Street Lights Online