Northern line Gallery 1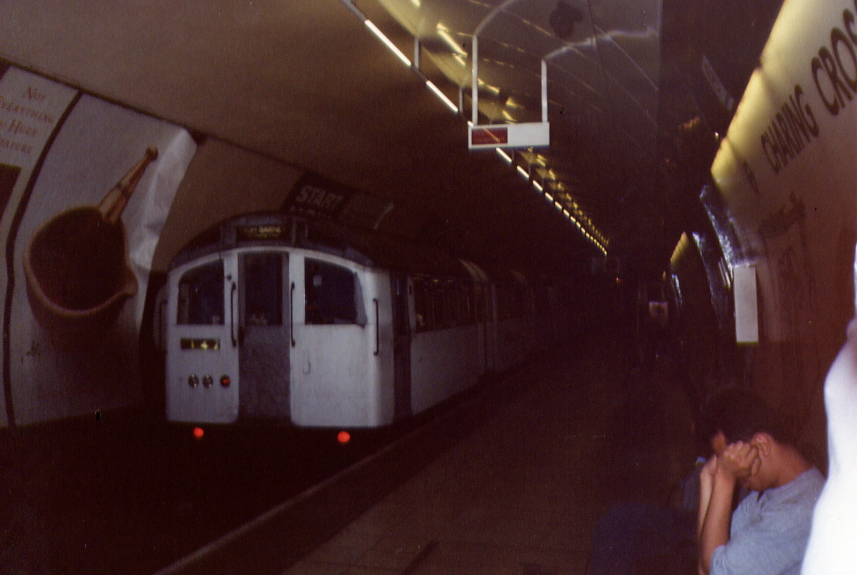 1959 Stock at Charing Cross in August 1995. The guard can (just!) be seen at the front of the rear car to ensure that the train safely leaves the platform. If you hover your mouse cursor over this image, you will see one taken almost twenty years later, in June 2015.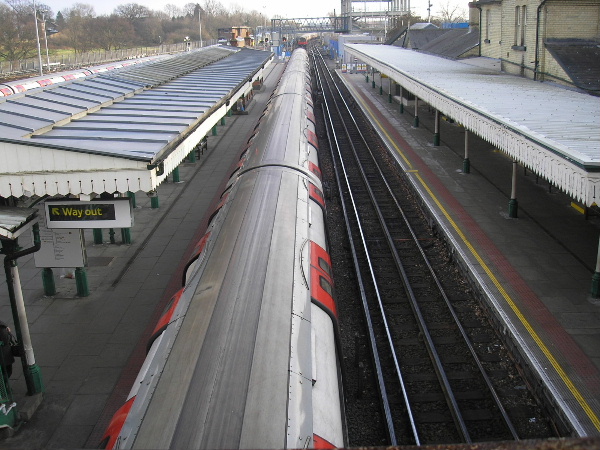 High Barnet station in December 2008.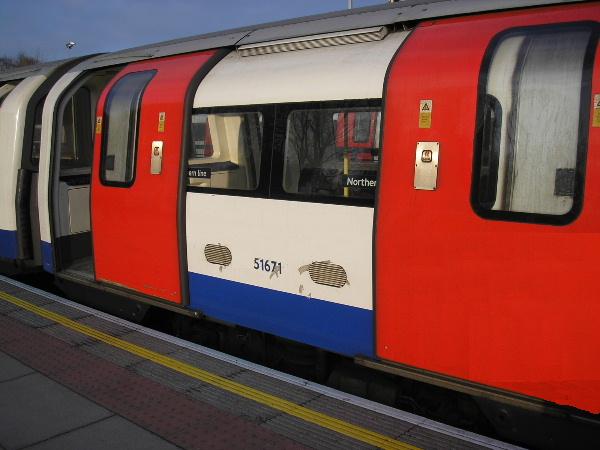 1995 Stock Driving Motor Car 51671 at High Barnet.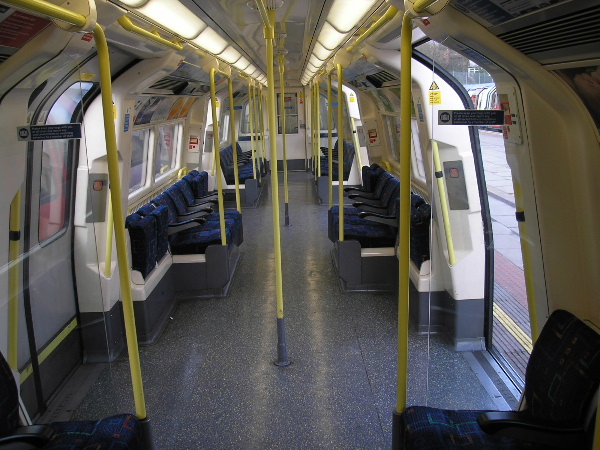 1995 Stock interior in December 2008.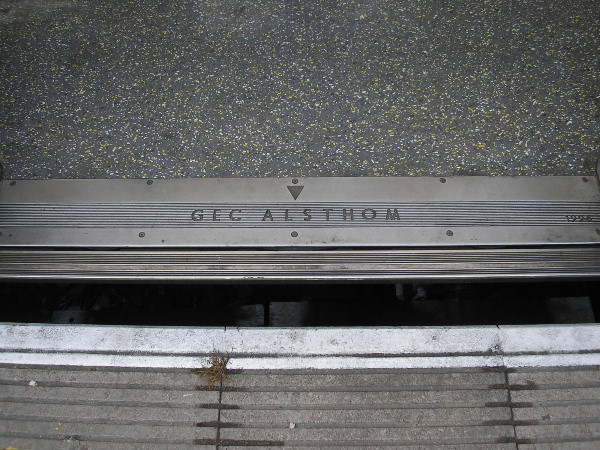 Typical step plate of a 1995 Stock train.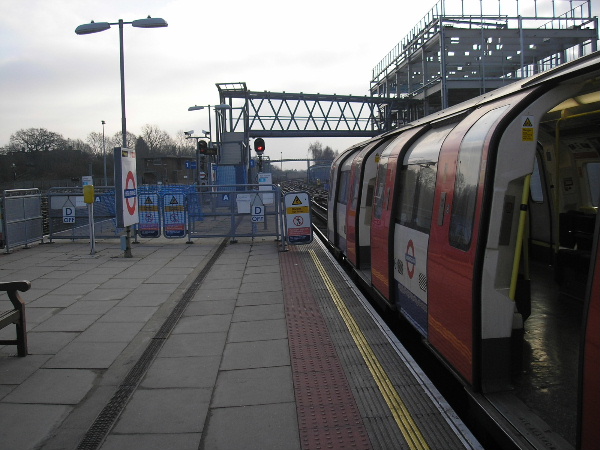 A new train crew depot was under construction at High Barnet in December 2008.
Mornington Crescent station was closed between October 1992 and April 1998 in order for the then 85-year-old lifts to be replaced. During the station's closure, the original platform tiling was also replaced.
A return to Charing Cross almost twenty years after the picture at the top of this page was taken - the modern view is from June 2015. If you hover your mouse cursor over the picture below, it will change to the one taken in August 1995. I have to say that I felt very strange indeed when recreating this picture - I think it was just the thought of standing at more or less the same place that did this.