Piccadilly line - Aldwych's final ticket
This was the last ticket to be issued at Aldwych station prior to its closure on 30th September 1994. John Drake, Group Station Manager at Holborn from 1992 until 2004 has written an accompanying note to confirm its authenticity.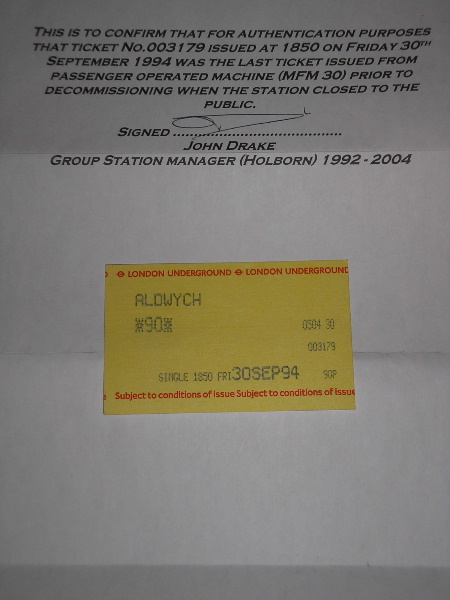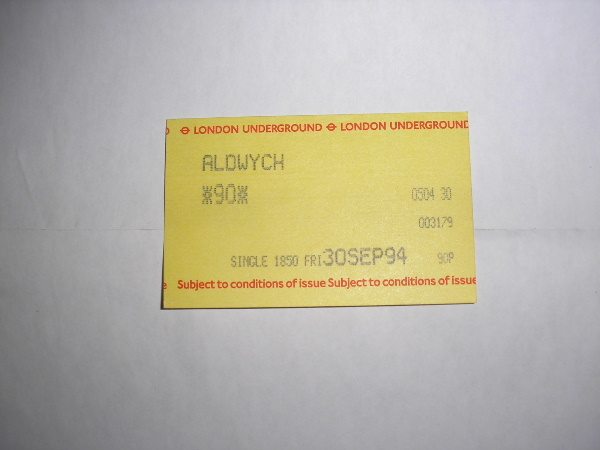 A ticket costing 90p would be unheard of these days!