Central line Gallery 1
1992 Stock Driving Motor car 91337 at Ealing Broadway.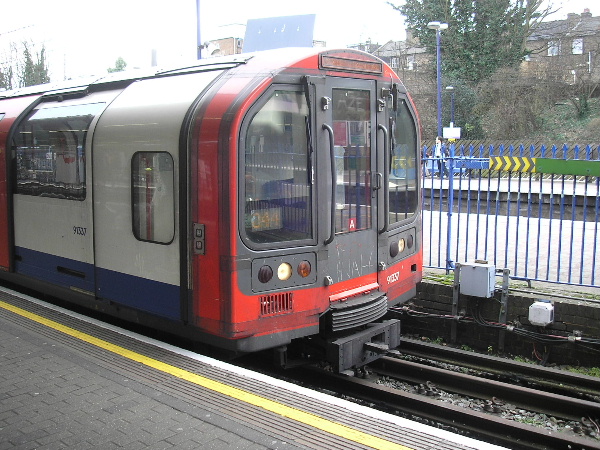 Typical interior layout of a 1992 Stock car on the Central line. Originally armrests were provided between the seats but these were removed after problems with vandalism.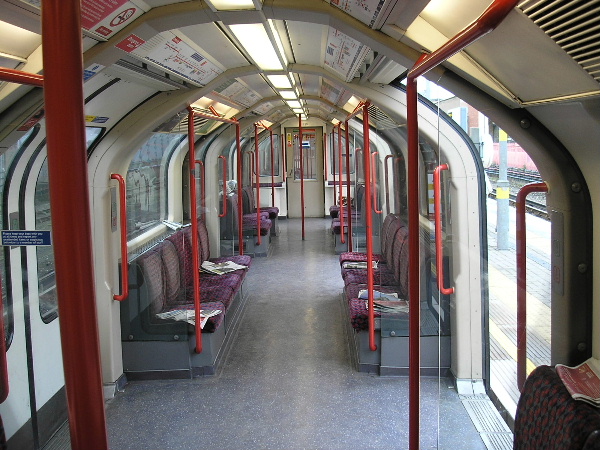 The 1992 Stock"s step-plates are fairly non-descript in comparison to the step-plates seen on other stocks.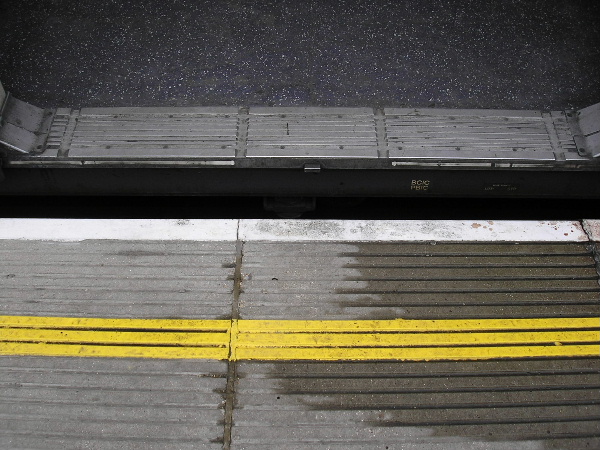 Charles Holden"s impressive station concourse at Gants Hill shares some design similarities with many stations on the Moscow Metro.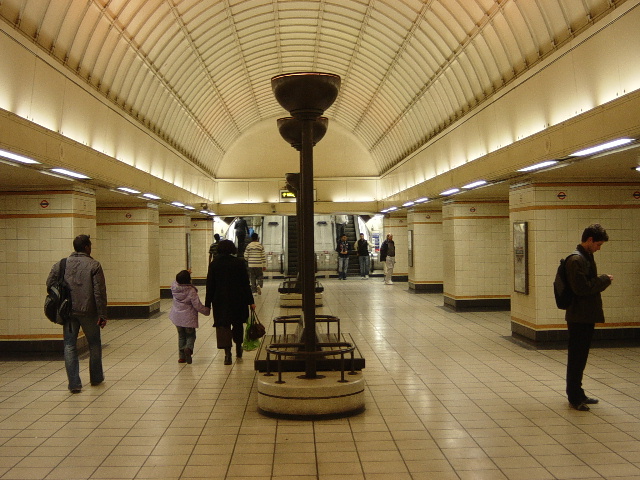 Gants Hill"s eastbound platform is seen deserted (except for someone taking a photograph of it!) during an early afternoon in 2009. It is difficult to imagine how cramped things must have been when the (then incomplete) station was used as an air-raid shelter during the Second World War. The running tunnels also played their part during hostilities - they were converted into a secret underground munitions factory for the Plessey company.
A train of 1992 Stock was stabled at Hainault when this picture was taken. Shortly after this, the train departed on a service to Ealing Broadway.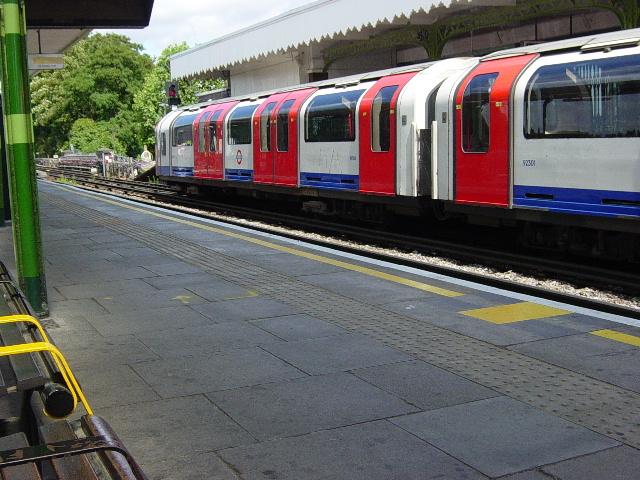 The waiting room at Hainault is designed in the Art Deco style typical of the 1930s. Work to transfer the ownership of the station from LNER to London Transport commenced in 1938 but was postponed a year later, again due to the outbreak of the Second World War. Work restarted in 1946 and was finally completed in 1948, when Central line passenger services started running to and from the station.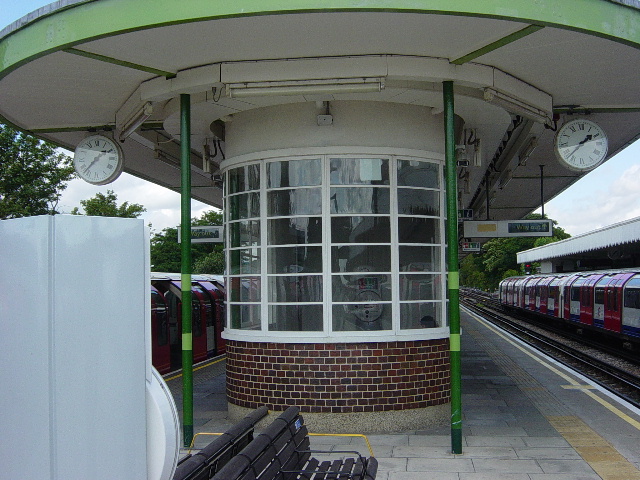 The benches at Loughton station (as at many stations dating from the same era) also double up as supports for station name roundels - a good way of reducing the amount of separate items installed on a platform!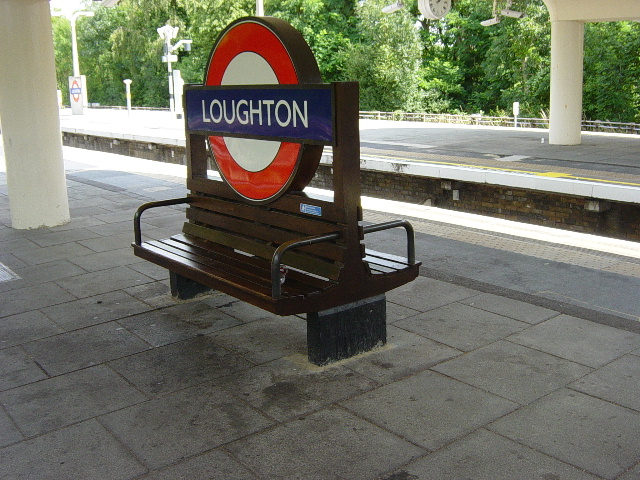 Two trains of 1992 Stock are seen at Epping station - one of the Central line"s eastern termini. Despite the service to Ongar being discontinued in 1994, much of the trackwork immediately beyond the platforms still remains, albeit in a somewhat rusted and overgrown-with-vegetation state.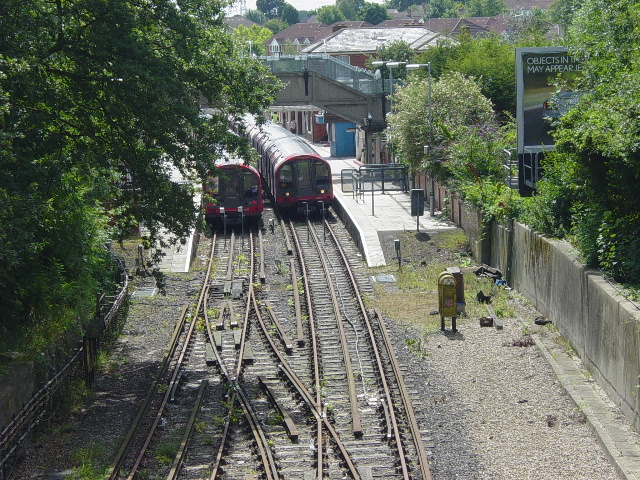 The track to the right led/leads to Ongar (depending on your point-of-view!), whereas the left-hand track was used as a siding in Central line days.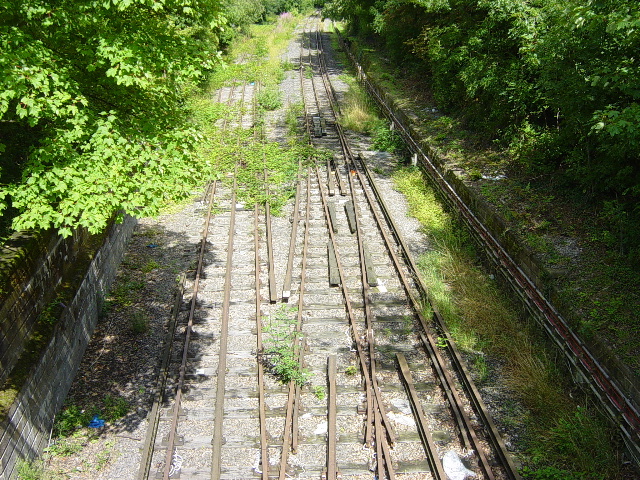 A single four-car unit of 1992 Stock is seen in April 2021, back at the Derby factory where it was built almost thirty years earlier (it was undergoing motor replacement work, I believe). In that time, the factory changed hands several times - from BREL, to ABB, to Adtranz, to Bombardier, and now, to Alstom - the first time that the latter has had a rolling stock production facility in the UK since the closure of the former Metro-Cammell factory in Birmingham in 2005.