Paris Métro
All photographs were taken in summer 2005 on Line 11.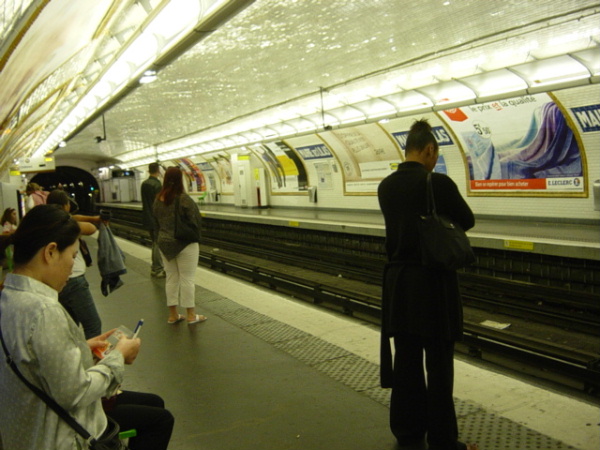 This is Mairie des Lilas station; the eastern terminus of Line 11. This station opened in 1937 as an extension from Porte des Lilas.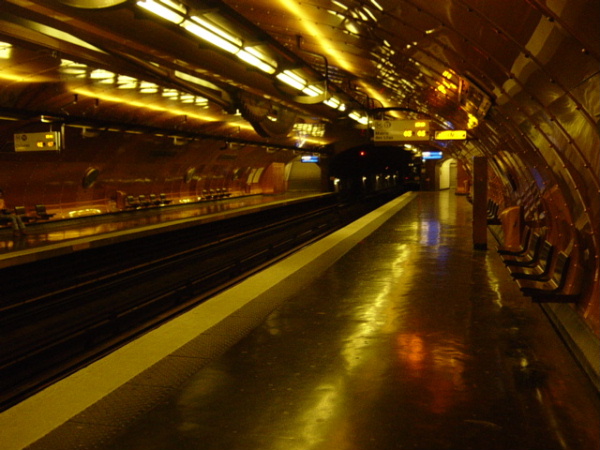 Arts et Métiers ("Arts and Crafts") station was refurbished in 1994 to celebrate the bicentenary of the Conservatoire National des Arts et Métiers. The style is intended to be reminiscent of the science-fiction works of Jules Verne; indeed the 'portholes' positioned along the platform walls feature models of various futuristic-looking devices.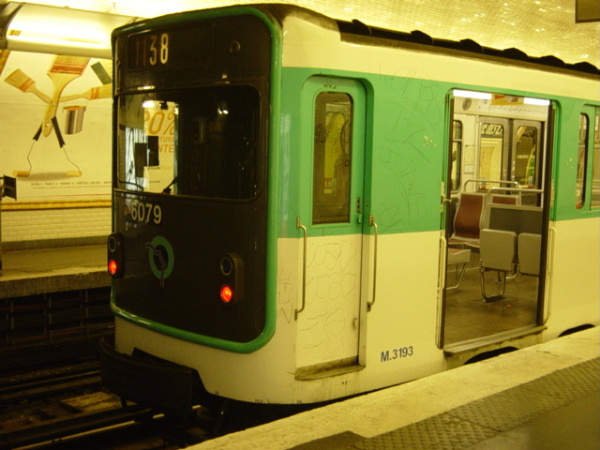 The line is operated by trains of MP59 designation. These trains entered service on Lines 1 and 4 in 1963 and are now the oldest trains still operating on the network. Refurbishment took place between 1989 and 1992. Following delivery of the MP89 trains to Line 1 in 1995, twenty-two MP59 trains were transferred to Line 11. These trains are fitted with rubber-tyred wheels; indeed the second letter in the 'MP' designation stands for "pneuma", as in "air". Similarly, trains with an 'MF' designation have steel ("ferrous") wheels. The passenger doors on these trains are only semi-automatic; that is that in order to leave or board the train, passengers need to operate a spring-loaded release lever situated on one of the doors. The driver is responsible for closing the doors, however.