WRTL 'Arc 80' 2687
Lantern acquired in August 2005.
The Arc was the lantern type being used for side road replacements in the Derby area from 2005 onwards, as mentioned in the Beta 2's description. I am not sure whether this example has ever been used, but if it has, it can't have been used for long as it is in an excellent condition. The Arc is a very common lantern in the wider County of Derbyshire (excluding the City of Derby), and was used for both new works and for replacing failed older lanterns from the early 2000s. The variety of lamps that the lantern could accommodate ensured that, along with the slightly larger Arc 90 lantern, it could be seen at just about every standard column mounting height.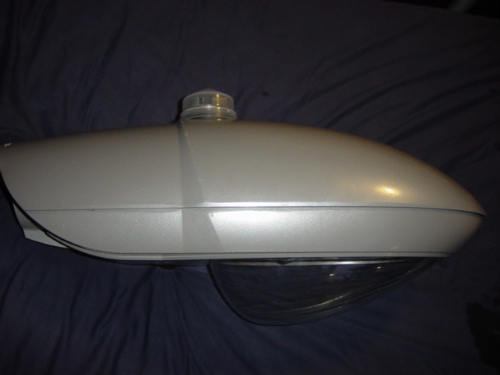 The lantern appears, perhaps unintentionally, to be quite similar to the Philips Iridium in terms of its shape.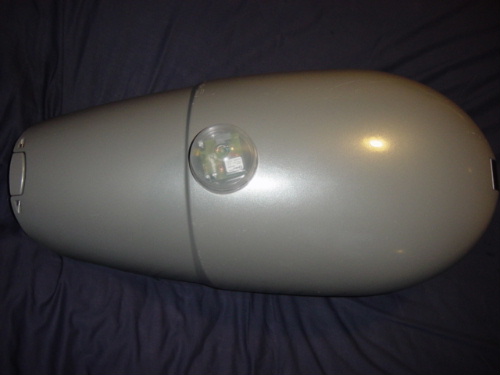 When received, the canopy had a slight mark on it, but this was soon cleaned off.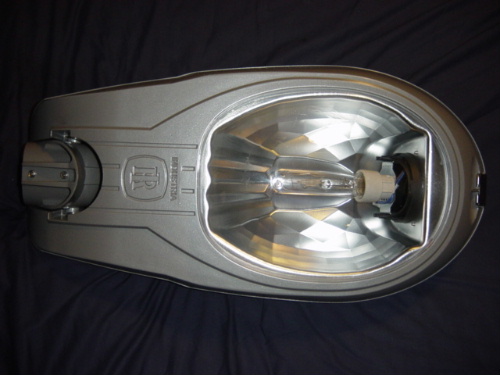 The lamp is sealed in a facetted optic that bears a slight resemblance to an ESLA. The lantern can be made post-top, though the spigot has to be undone internally, and a central insert removed, before this can be made possible.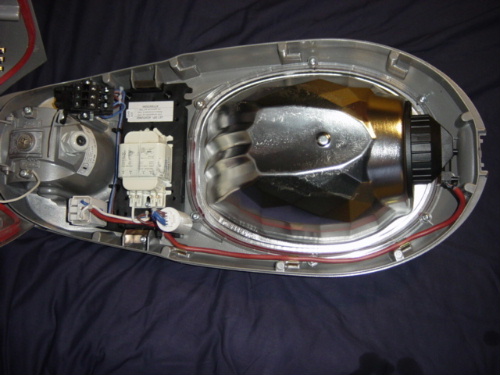 With the canopy opened, the layout of the gear and optic is shown. The cable feeding the lampholder can be disconnected, allowing easy removal of the lampholder carrier. The label below the cable entry compression gland suggests that the lantern was assembled on the 3rd January 2005.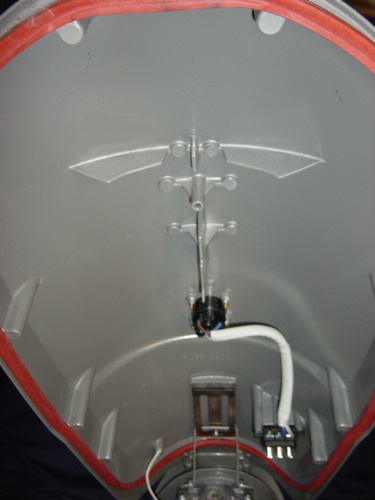 The red seal around the canopy ensures that the lantern is internally sealed to IP66.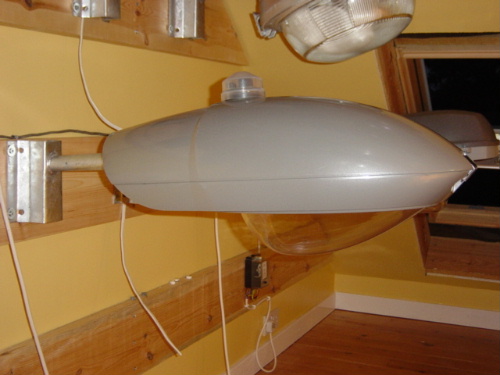 Mounting the lantern to the bracket caused no problems whatsoever - in fact, the grub screws only had to be turned a couple of times each and the lantern was secured.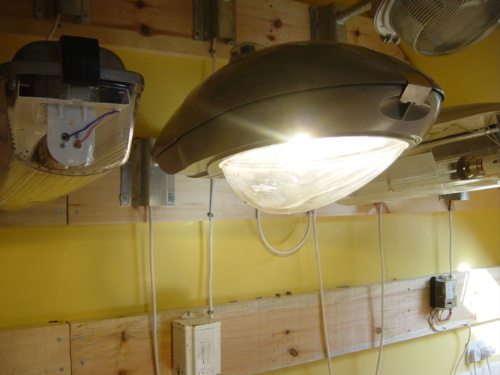 The lantern was then wired and powered up, and the reflectors were put into use!
Lantern warm-up video (70 Watt SON-T lamp fitted):
Designplan Concourse | Philips SGS 102
WRTL Arc Lanterns in the Collection

Arc 80 (70 Watt)
Arc 80 (150 Watt)
Arc 90 (150 Watt)
Arc 90 (250 Watt)
---
CLICK HERE TO MAKE A MONETARY DONATION
© 2002 - English Street Lights Online