Lantern Energy Monitoring
In late 2007, I came across a device which allows you to determine how much power your appliances are using, and, thinking that that determining the 'real' power of lanterns would be helpful, I purchased one. Mine came from the now-defunct Maplin chain, although other companies that sell electronic products are likely to sell these too.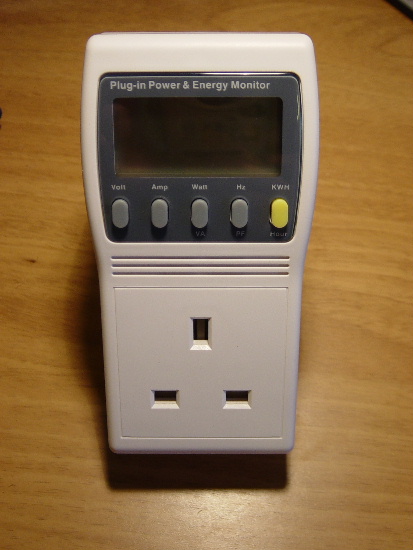 The device measures the supply voltage, current being drawn by the appliance, wattage, apparent power, supply frequency, power factor and also the kilowatt hour.
---
BACK TO LANTERNS IN COLLECTION PAGE
CLICK HERE TO MAKE A MONETARY DONATION
© 2002 - English Street Lights Online