Thorn Gamma 5
This is another lantern to have been looked after over the years by Jeremy. He first encountered it in 1989 when the supply fuses (one on the live AND the neutral!) were to be changed with a more modern TSS isolator purchased from the long-gone Advance Electrical wholesalers; at that time based on Shaftesbury Street. He continued to maintain it ever since, even when not employed to do so. The lantern was fitted on a column on the long driveway leading to Normanton Cemetery; off Stenson Road. It was removed in mid-2006 when the Philips Powerwhite lamp was starting to show its age - it had been in there since about 1974/5 so this was to be expected! Part-night operation provided by the time switch will have been a factor in this lamp's remarkably long life - but even so, 32 years is an excellent lifespan - it just shows how well made those Powerwhites were. A Beta 79 is now fitted in place; again using 125 Watt MBF - though I doubt that the new lamp will last as long!
This lantern is no longer in the Collection.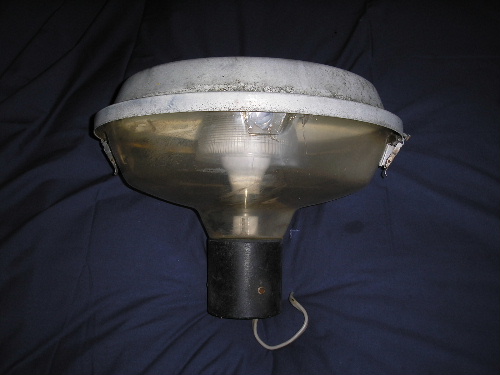 Unlike my first Gamma 5, this example has a clear bowl, internal refractor ring and clips to hold the canopy in place - it may well, therefore, be older. The patch on the front of the bowl is a repair Jeremy carried out some years ago, after he noticed that a hole and crack had appeared in the plastic - presumably due to stones being thrown at it. The black paint on the spigot cap has survived on this example - obviously it's a better quality of paint!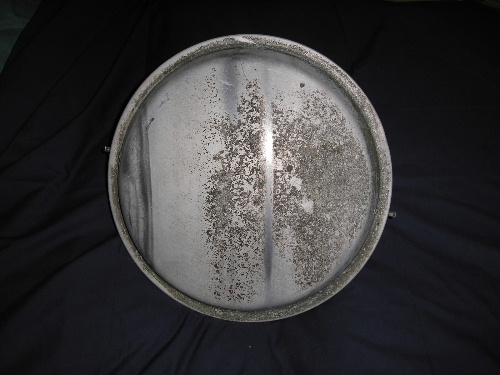 The canopy has several smooth lines running along it - these are likely to be from tree branches rubbing over the metal over many years.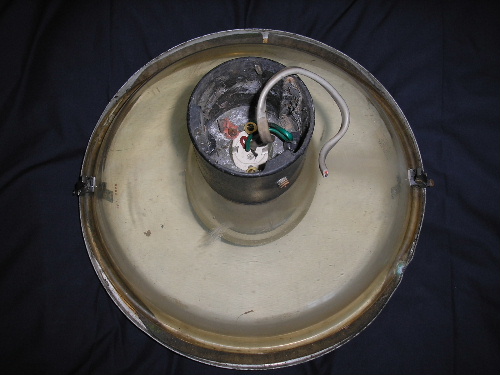 The connections are identical to my other Gamma 5 - the cable simply connects straight into the lampholder.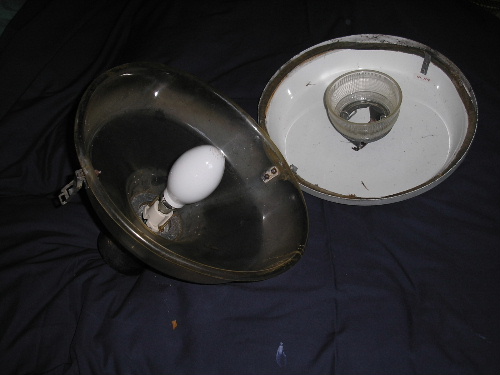 One of the clips has a screw fastened into it - this allows it to act as a hinge, in order that the canopy doesn't need to be removed if the engineer is changing the lamp.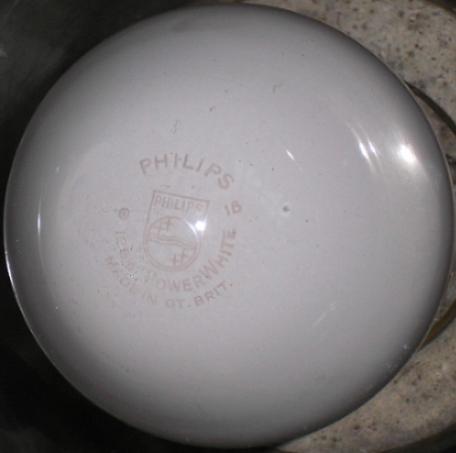 This is the lamp which may well have been fitted for the lantern's entire life. I powered it up and it reached what looked like full power in about ten minutes. Perhaps it appeared dimmer when installed on the column though...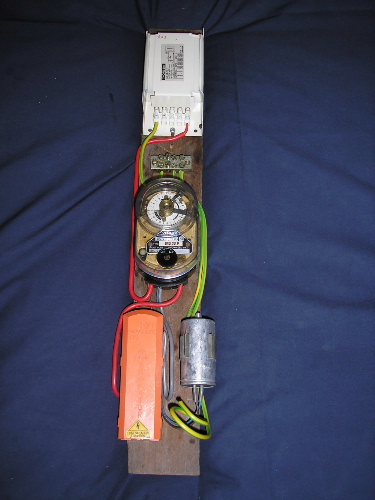 The part-night time switch is original and has been cleaned and overhauled over the years. The old GEC ballast had completely rusted up - all the paint had 'blown' off and around 1999, Jeremy replaced it as he feared that it may fail and go short-circuit; destroying the ancient lamp.
The following couple of photographs show the Beta 79 which replaced the Gamma 5. It is seen here in autumn 2008, after approximately two years of use. Notice how the canopy is discoloured - this is due to the lantern being positioned under trees.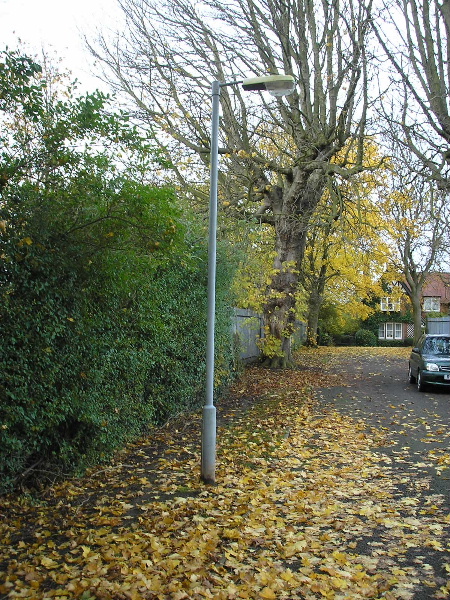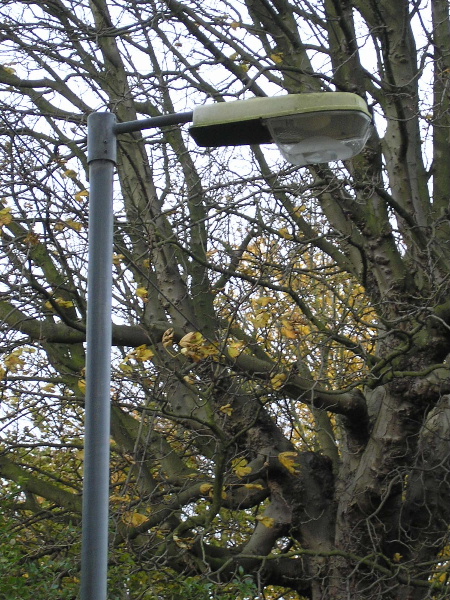 ---
CLICK HERE TO MAKE A MONETARY DONATION
© 2002 - English Street Lights Online