Low Pressure Sodium Lamp Control Gear
Thorn
British Lighting Industries-branded AME 53109.H ballast, for 45, 60 and 85 W SO/H and SOI/H lamps, and for 40 - 60 W SOX lamps (the forerunners of 35 - 55 W SOX lamps). The tape over the wiring terminals is because one of the screws has sheared, and the tape prevents the head from being lost.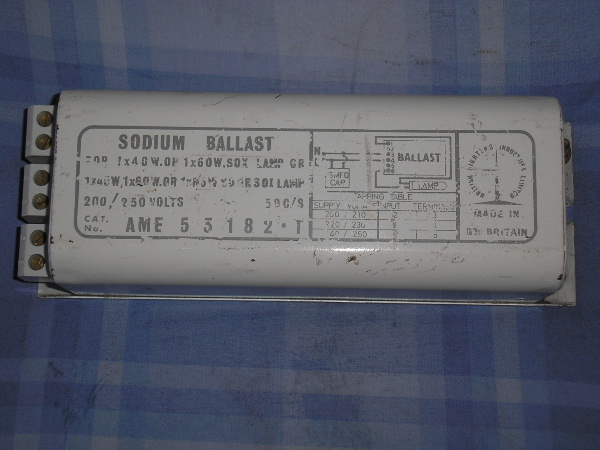 BLI-branded AME 53182.T ballast for 40 W and 60 W SOX lamps, and 45 W, 60 W and 85 W SO/H / SOI/H lamps.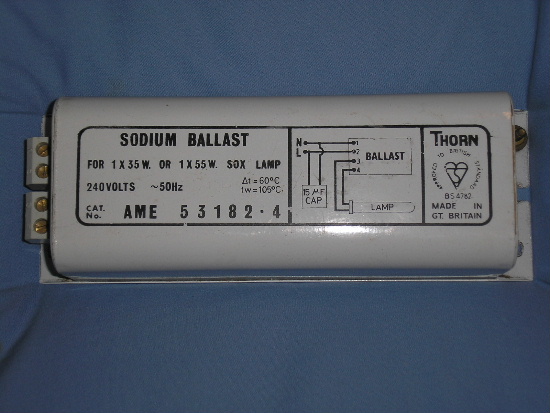 AME 53182.4 35 W/55 W ballast. (This is a later version of the above ballast.)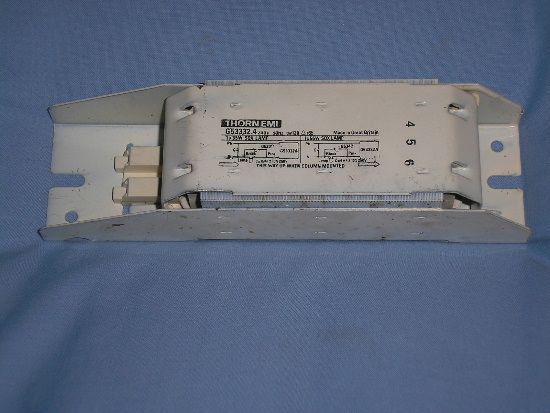 Thorn EMI G53332.4 35 W/55 W SOX ballast.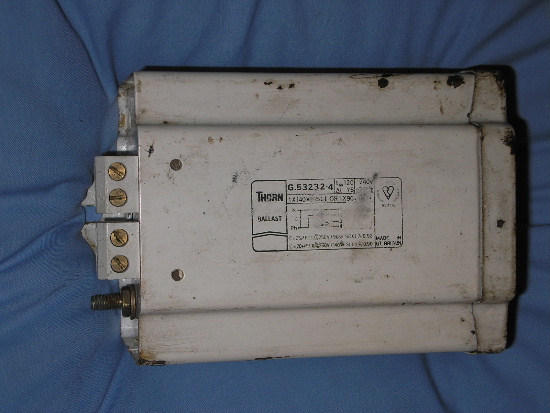 G53232.4 ballast for 90 W SOX and 140 W SLI/H lamps.
---
BACK TO LOW PRESSURE SODIUM LAMP CONTROL GEAR PAGE
CLICK HERE TO MAKE A MONETARY DONATION
© 2002 - English Street Lights Online