103. A615 Matlock Road, Brackenfield. On the road between Chesterfield Road and Birches Lane is an ELECO GR101 - the cutoff version of the GR100 lantern (thanks to Colin Grimes for providing the code). This type of lantern is employed here due to the proximity of a railway bridge. The lantern is in good condition, although the bowl had some dirt in it when I visited.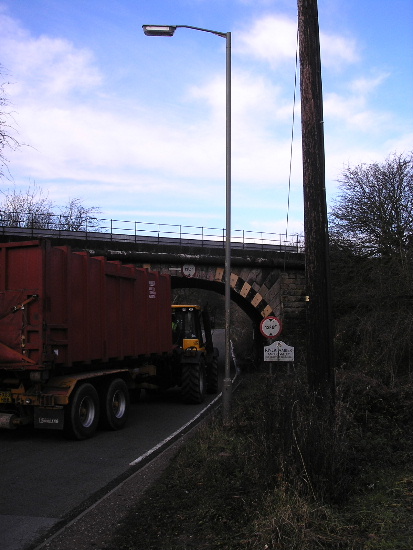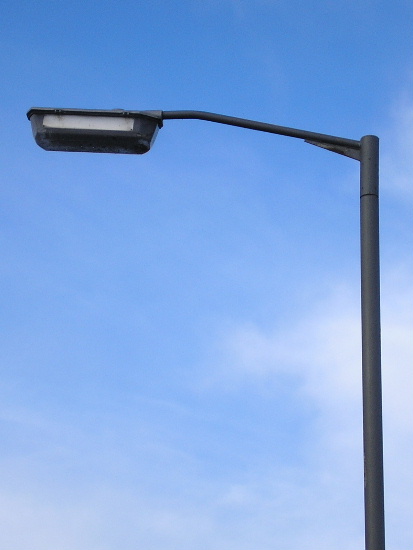 For the record, the tractor and trailer fitted under the bridge without a problem!
The lantern was, subsequently, replaced with a WRTL Arc.
---
CLICK HERE TO MAKE A MONETARY DONATION
© 2002 - English Street Lights Online