104A. Holy Trinity Church, Ashford-in-the-Water, Bakewell. Situated in the grounds of this Grade II listed Peak District church is a short cast iron column supporting a newer swan neck bracket and ELECO 'Ware' (or Crompton Argus I) top-entry lantern. The bowl is missing from the lantern; however, the prismatic glass refractor ring is intact, and this surrounds a traditional GLS-shaped LED lamp, suggesting that the installation is in working condition. Indeed, the paint finish looked relatively fresh, with care being taken to paint only the column and bracket, with the aluminium lantern canopy being left unpainted.
Not visible here, but the original cast iron circular fuse box cover is missing, with a thinner metal panel fabricated as a substitute.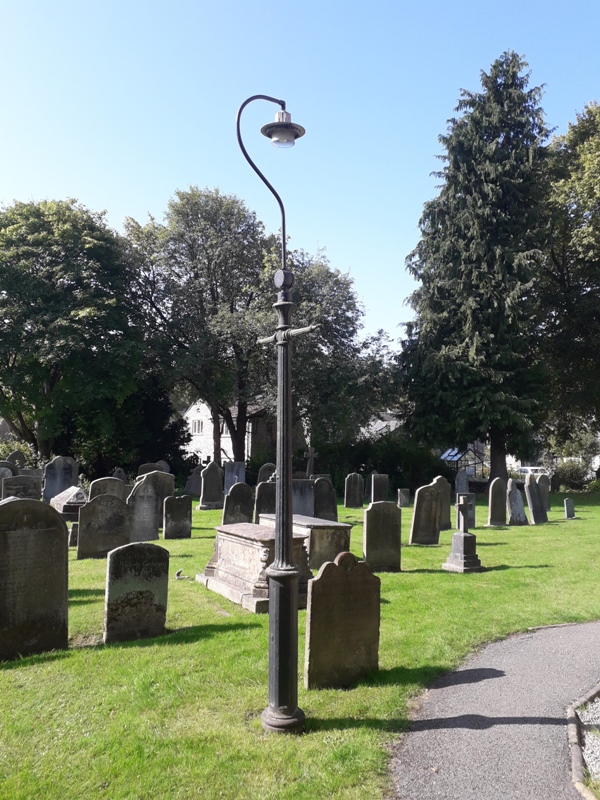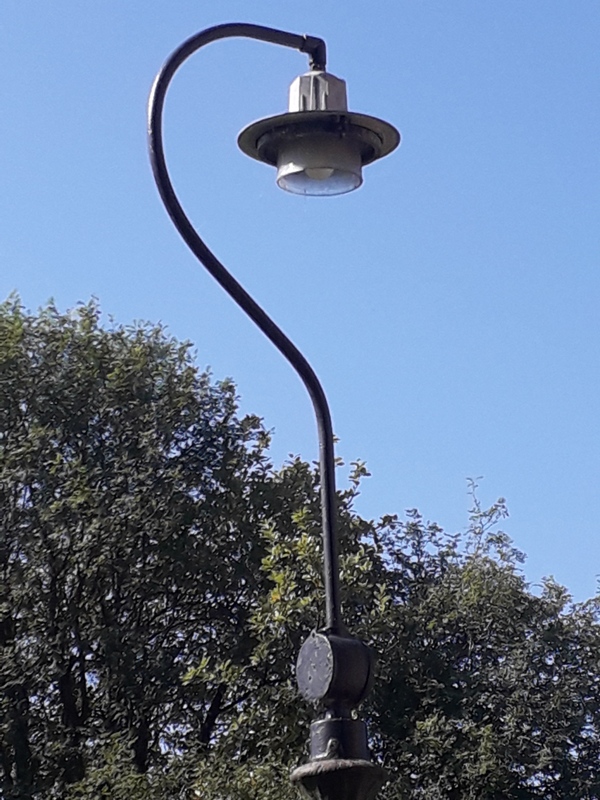 The combination of the column's ladder bars and the design of the adjacent War Memorial makes me feel as if I may have been double-crossed...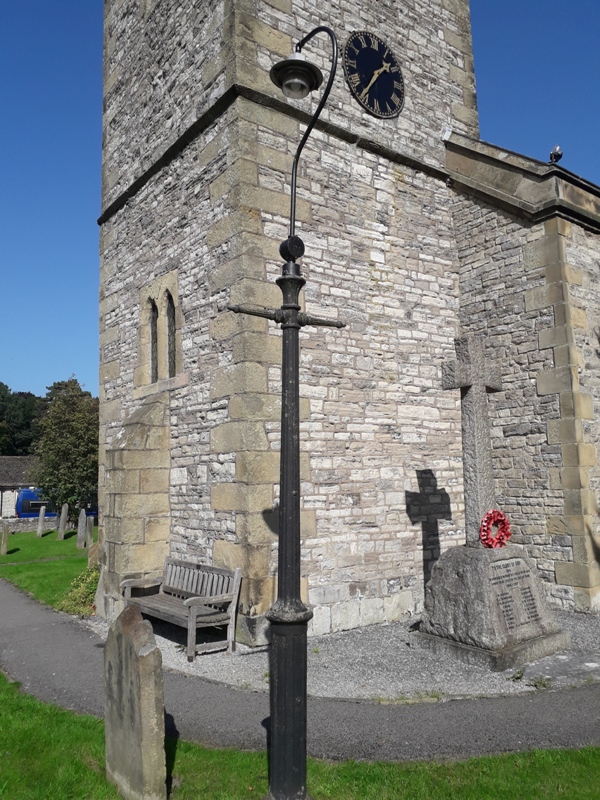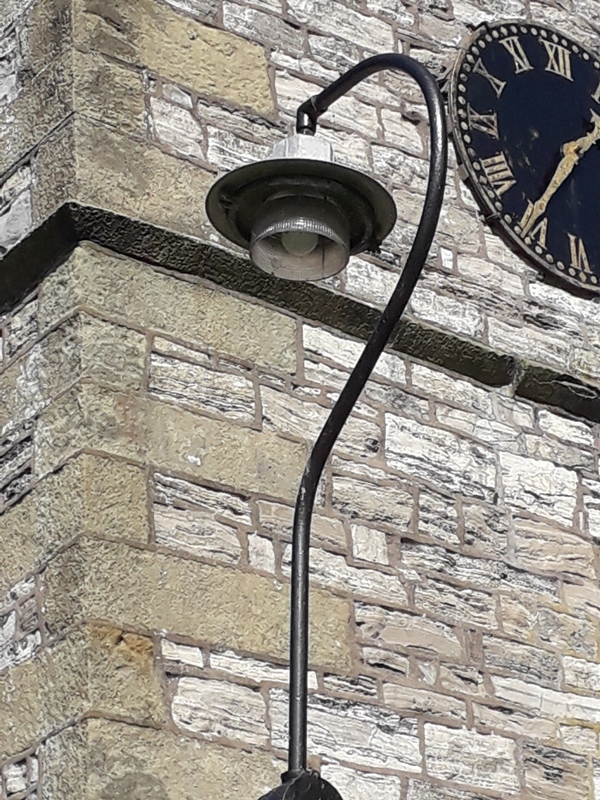 The column may date from the 1870s, following major reconstruction work of the original 12th Century building, though the lantern and bracket are 1950s'/60s' products.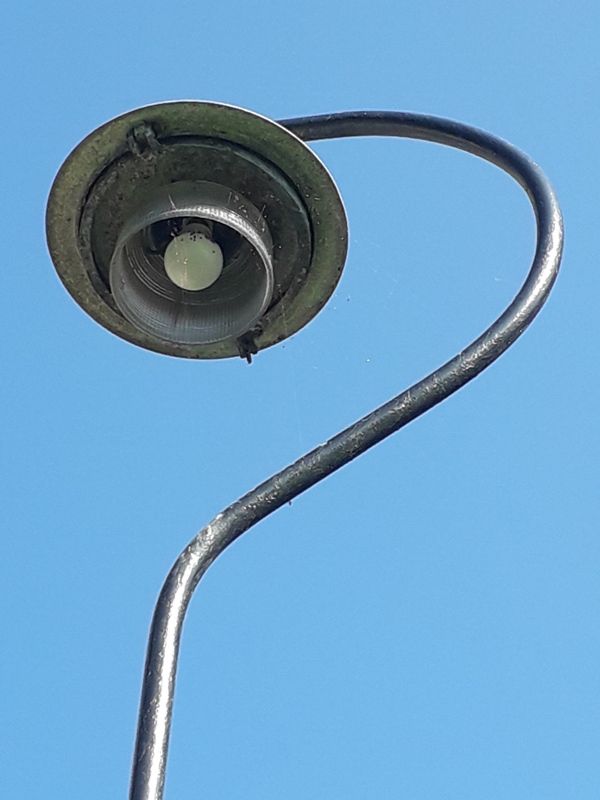 ---
CLICK HERE TO MAKE A MONETARY DONATION
© 2002 - English Street Lights Online