104. Baslow Road, Bakewell. Between Station Rd and Castle Mount Crescent are several surviving cast iron columns - not much of a surprise there considering that much of the town is in a conservation area, but things start getting more interesting when I add that many of the lanterns are fitted with AC Ford AC 848 lanterns running 80 Watt mercury lamps - and there was me thinking that all mercury lighting on Derbyshire's public roads had been removed years ago!
This example must not be very effective at lighting the road at all - the bowl is very yellowed and the lantern is obscured by evergreen trees! By 2019, this installation was one of the very last mercury vapour installations in Derbyshire.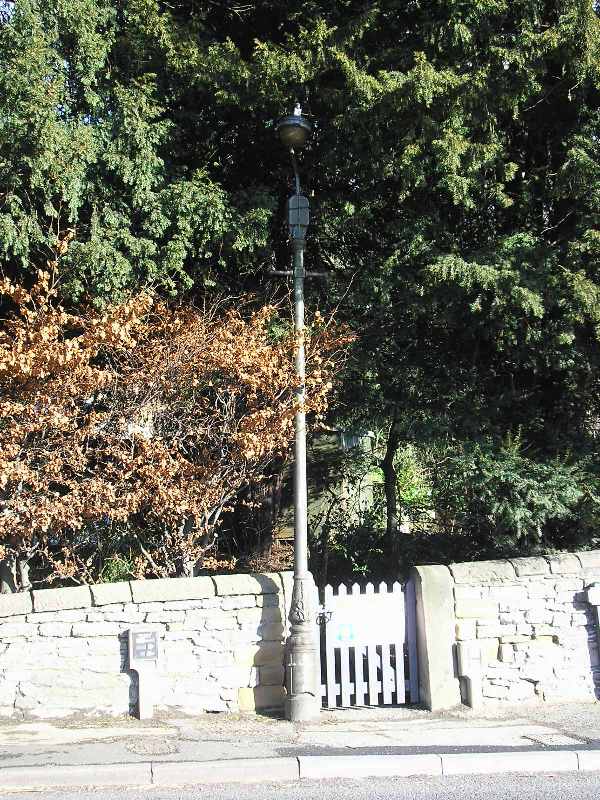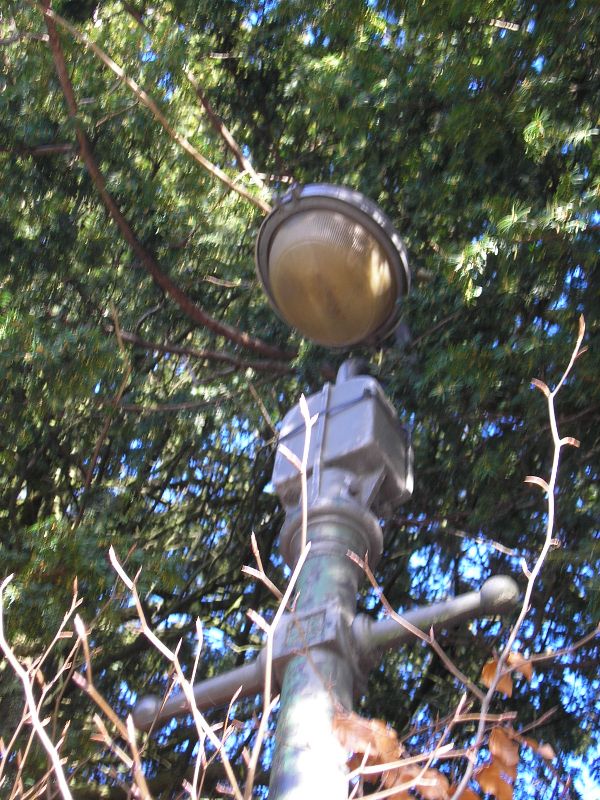 This AC 848 is fitted with an anti-vandal bowl from a Thorn Beta 7 - both lanterns having bowl rings of the same size. [At some point between 2011 and 2015, a new swan neck bracket and WRTL Arc lantern were fitted at this location.]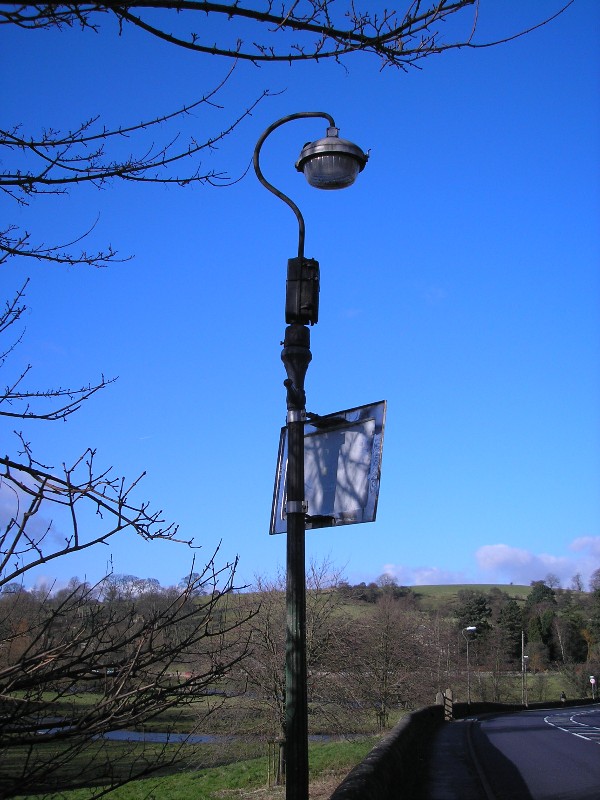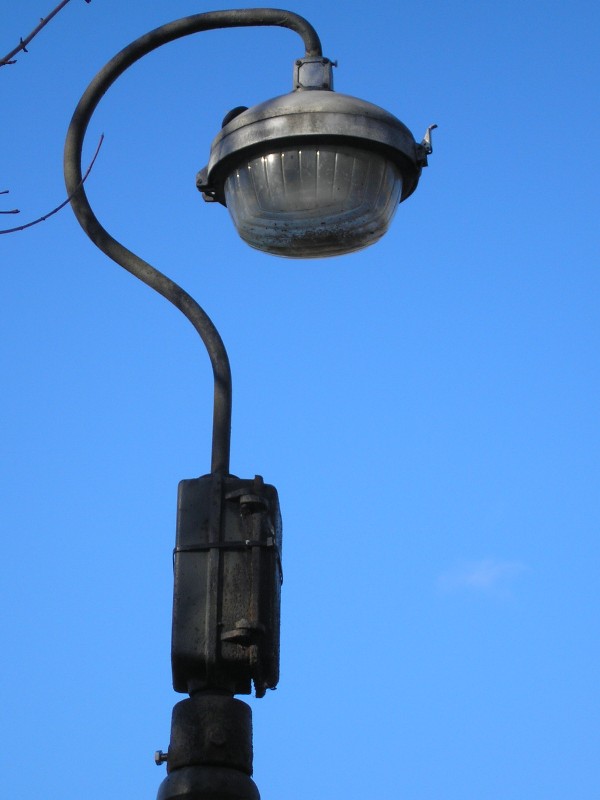 Finally, we have this example on a somewhat short column just before the Castle Mount Crescent junction.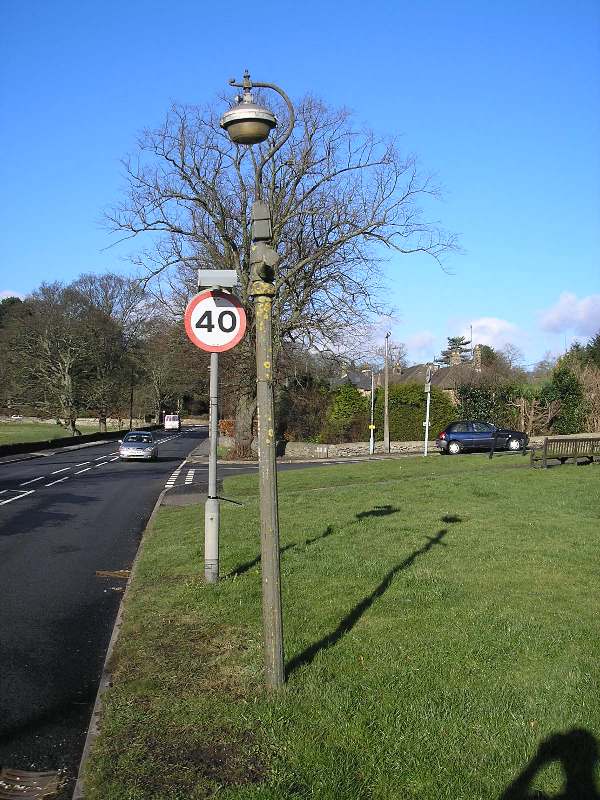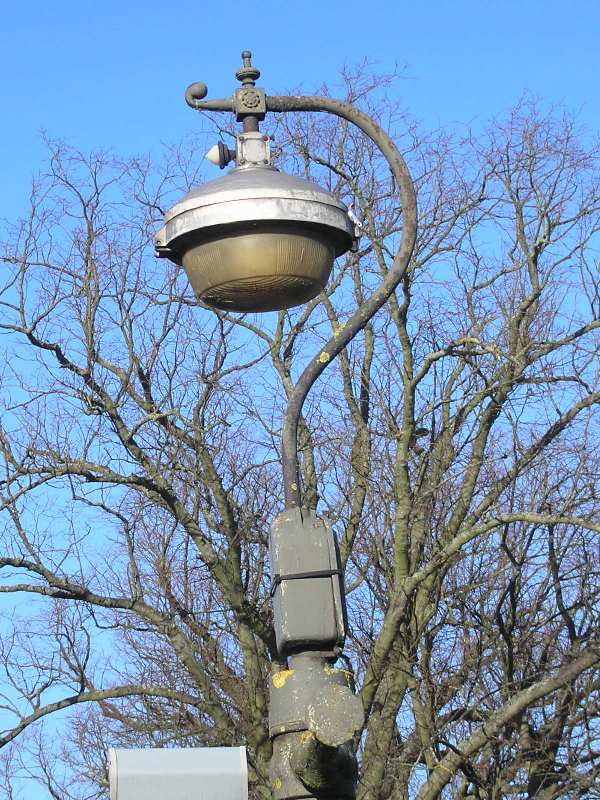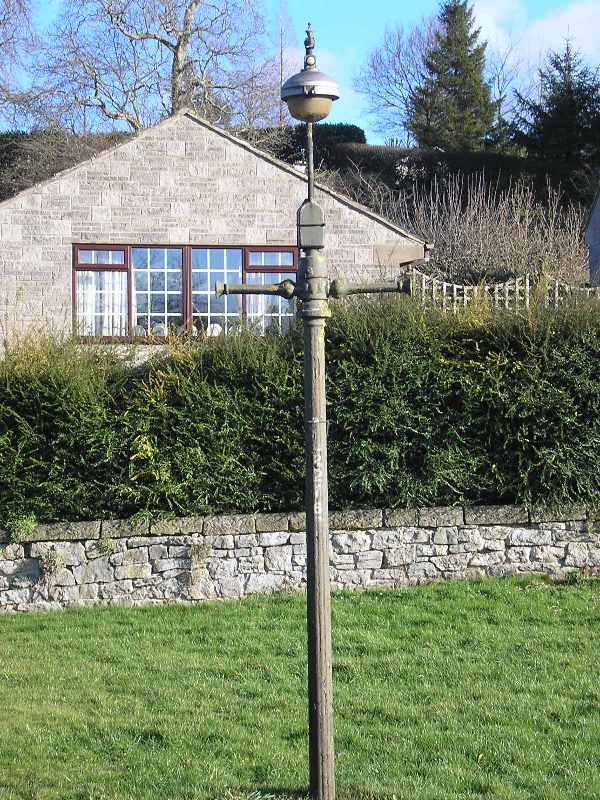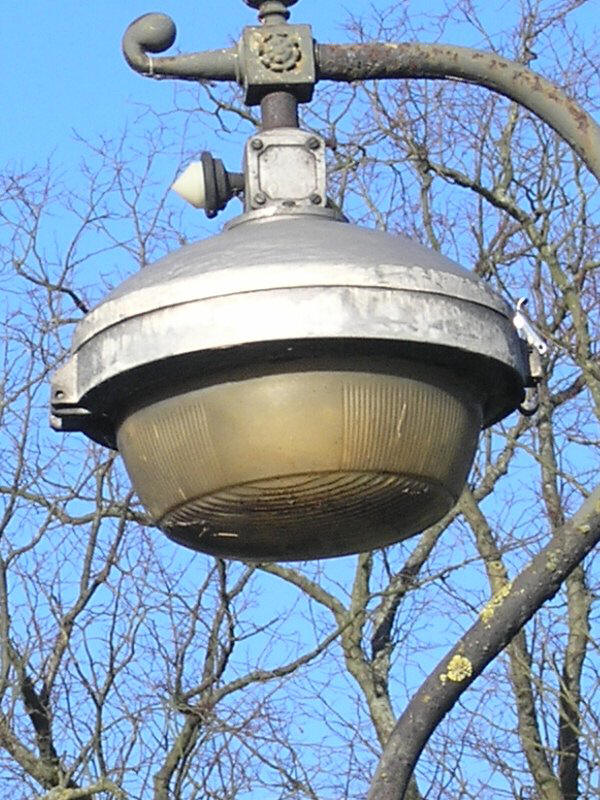 This AC 848 lasted until mid-2019, when a Phosco P852 10 Watt LED lantern replaced it. Happily, the lantern, along with its top-entry spigot, was saved, and was passed on to another collector. The internal capacitor was dated to 1979, which would have made it one of the last 80 Watt mercury lanterns to be installed in Derbyshire; the 1980s saw a change to 35 Watt SOX for all equivalent mounting heights.
The presence of a 'D' suffix to the lantern's code confirms that it is configured for automatic dimming.
Not only would the installation's power consumption have dropped massively with the change of lantern; the output is likely to be superior now too!
A Zodion ZCell photocell rated at 20 Lux provides the switching for the lantern.
---
CLICK HERE TO MAKE A MONETARY DONATION
© 2002 - English Street Lights Online