108. Station Road, Renishaw Situated on the forecourt for a filling station and car repair garage are two base-hinged Abacus tubular steel columns supporting Atlas Alpha 3 250 Watt MBF lanterns - a classic 1960s' combination. While the Alpha 3 was designed to be installed at mounting heights greater than the two here are, at this reduced height, the lanterns serve as floodlights for the forecourt area. Although I have never seen these examples lit, there is nothing to suggest that they are no longer in operation; indeed, there are no other lights in the area that have been installed to replace, or even supplement, these two installations.
The left-hand example features the distinctive diffuser spot on the bowl at the point directly below the lamp, which is a feature of my first Atlas Alpha 3 too.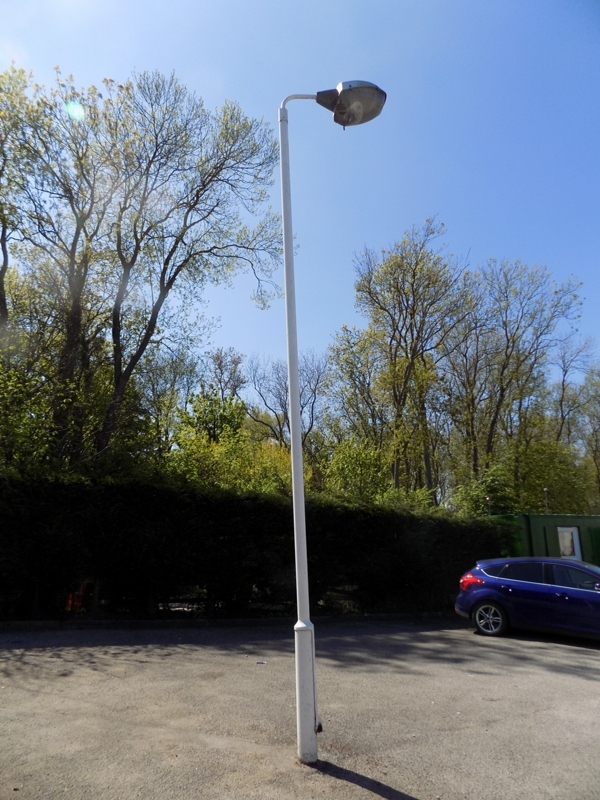 Sadly, the bowl is damaged at the back, though "atlas ALPHA THREE" is visible on the lantern's rear casting.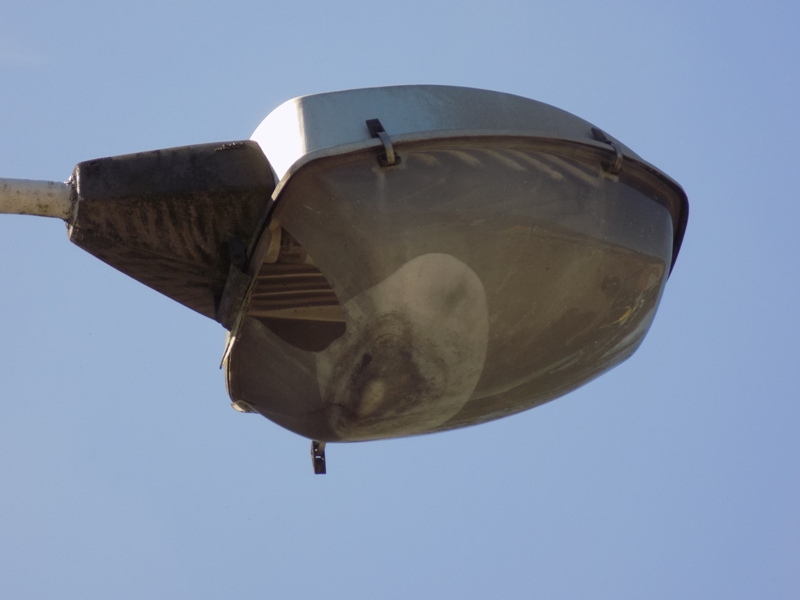 The Abacus column is notably thinner at its base than newer versions are. A vehicle taller than the than the maximum 3.2 m (10.5 ft) headroom of the filling station's canopy appears to have had an argument with the panelling at some point!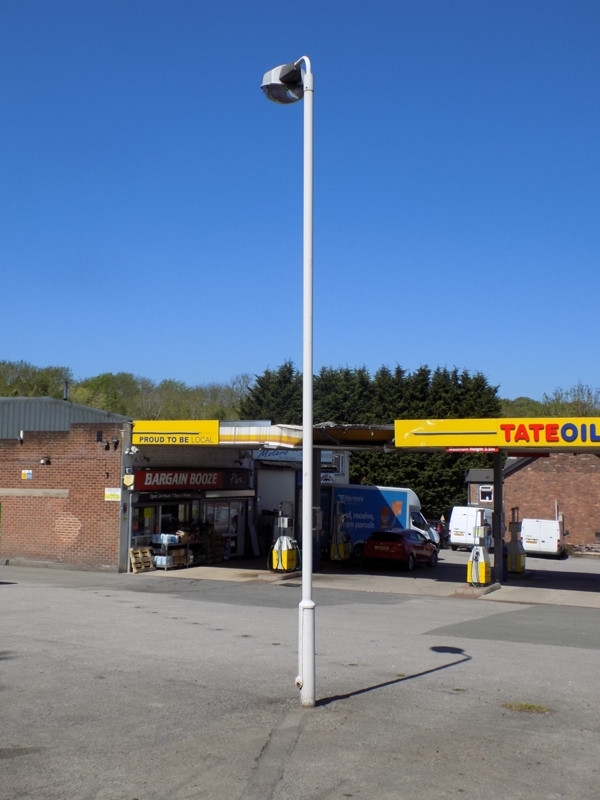 The second lantern's bowl is also damaged.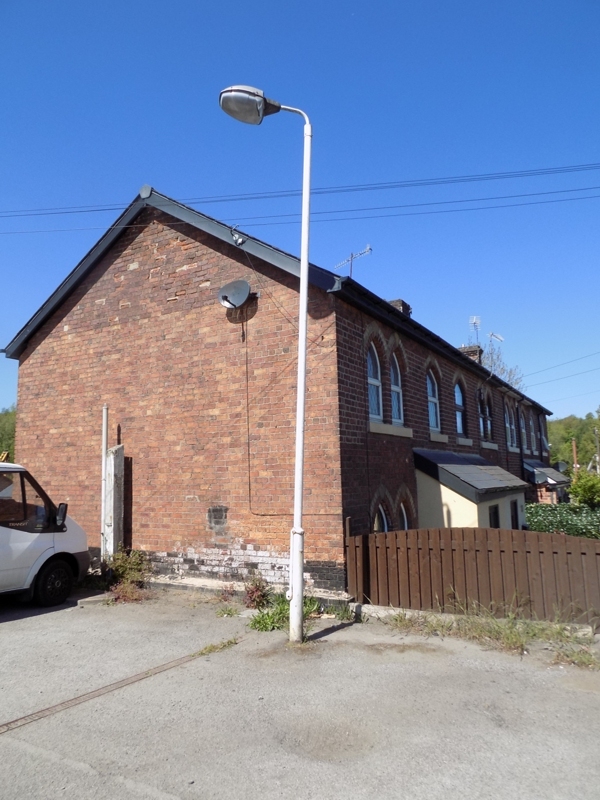 This shallower bowl has discoloured over time, but would have been transparent when new. It appears to be the same type of bowl as would be fitted to the original version of the Alpha 3, except that it is hinged here, and is secured with four toggles, rather than being bolted to the lantern, as was the case with the previous incarnation of the lantern.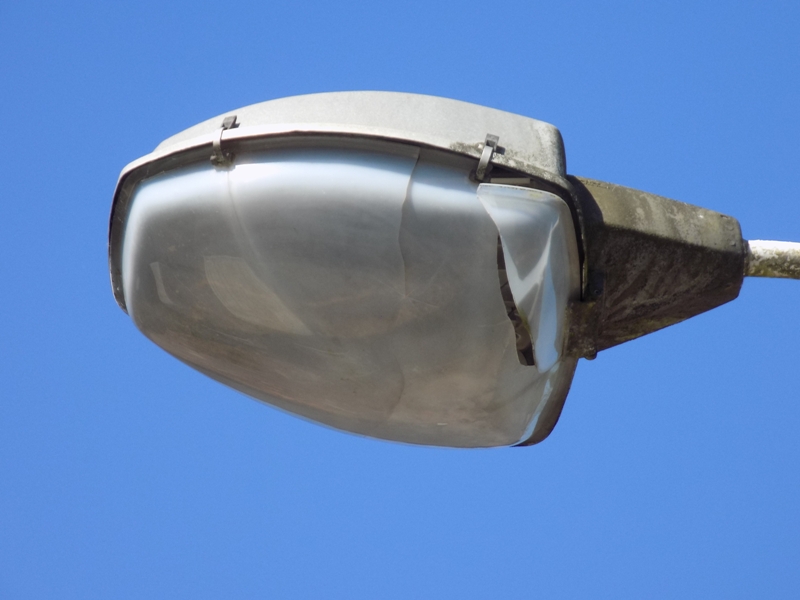 ---
CLICK HERE TO MAKE A MONETARY DONATION
© 2002 - English Street Lights Online