115HB New Road, Wingerworth, Chesterfield Situated behind the gates, within the grounds of Deer Park Primary School, is a narrow, relatively short, steel column supporting a Thorn Gamma 5 post-top lantern. A second, identical installation exists further into the school site, although both lanterns are likely to be somewhat newer than when the school itself was constructed in 1960, and extended five years later. The posts themselves may date from that period, however, with the Gamma 5s serving as replacement lanterns at some point in the past.
Unusually, the column base compartments are the same diameter as the column shafts are, rather than being wider, as is more often the case.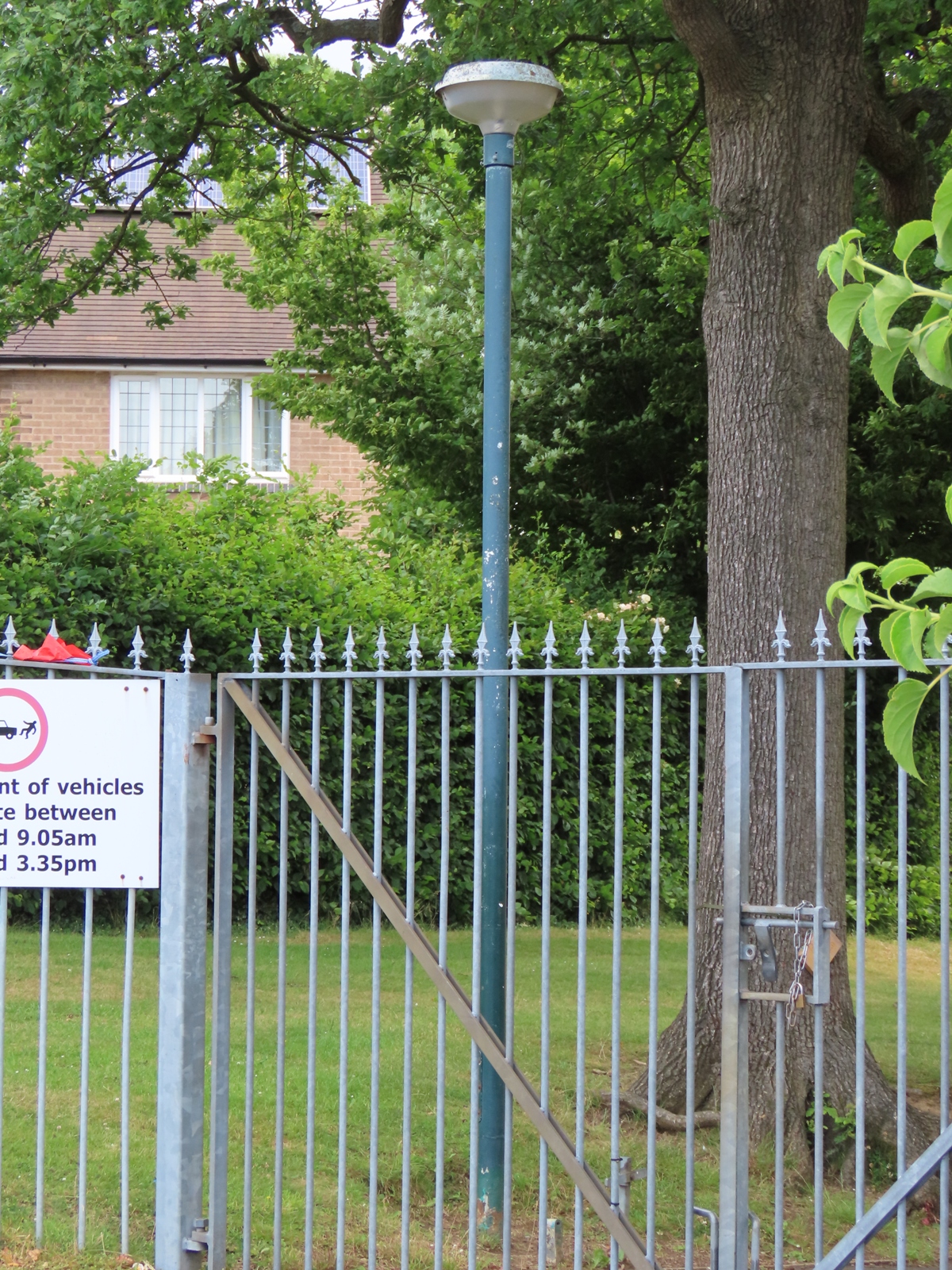 The lantern features a semi-transparent bowl, with a slight stippling effect, in order to diffuse the lamp's output. Notice that, owing to the column spigot being particularly short, the original grub screws are missing from the lantern's base casting, and new holes have been drilled and threaded below each of the original holes, with bolts being used to secure the casting to the column instead.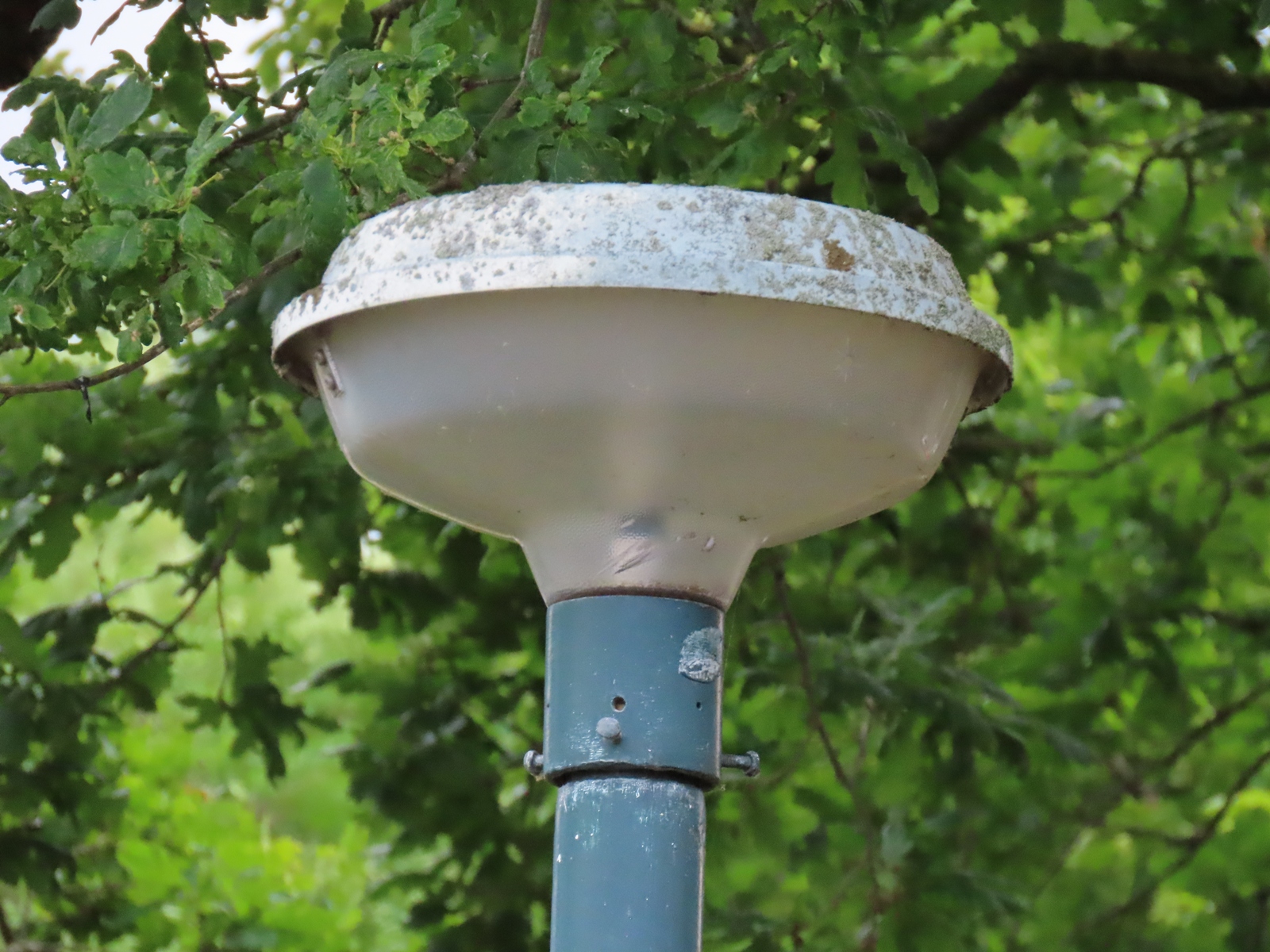 ---
CLICK HERE TO MAKE A MONETARY DONATION
© 2002 - English Street Lights Online