109. Sandtoft Trolleybus Museum, near Doncaster. As with the Crich Tramway Village, the Trolleybus Museum features a number of examples of street lighting equipment from days gone by to recreate the sort of street scene that would have been common in the days when the trolleybuses were used for real. On the day I visited (and by pure coincidence!), former Derby Corporation trolleybus 172 was being used. This was built in 1944 and is a Sunbeam W4 with a BTH 85HP motor unit and Weymann Utility UH30/26R bodywork. It was delivered with wooden slatted seats due to the shortage of resources as a result of the war. It remained in use until 1965 - two years before trolleybus operation ceased in Derby. Volunteers at the museum have restored it to its 'as-delivered' condition, complete with regulation blackout cowls on the headlights, blue screens to the tops of the windows, blue lamps used in the saloons and a battleship-grey roof.
First of all, two GEC 'Viatron' lanterns are located in the bus parking area and are fitted with large tungsten lamps. As luck would have it, Derby Corporation 172 was parked up at the time I took the photographs.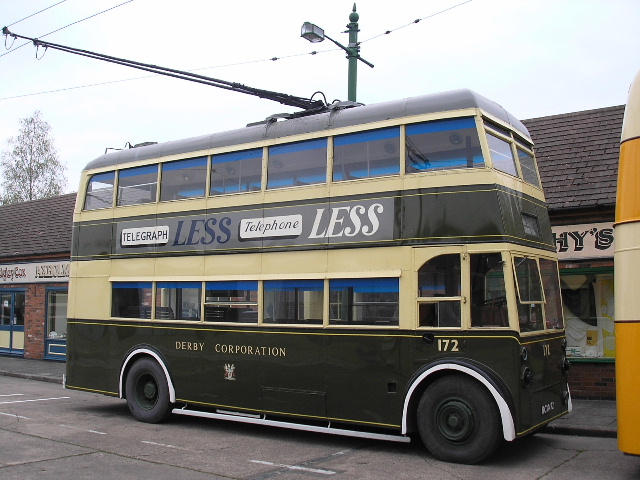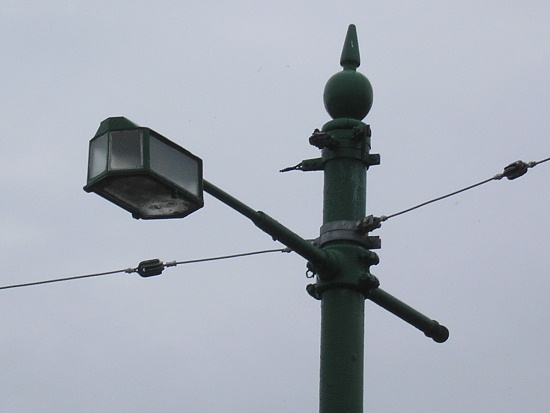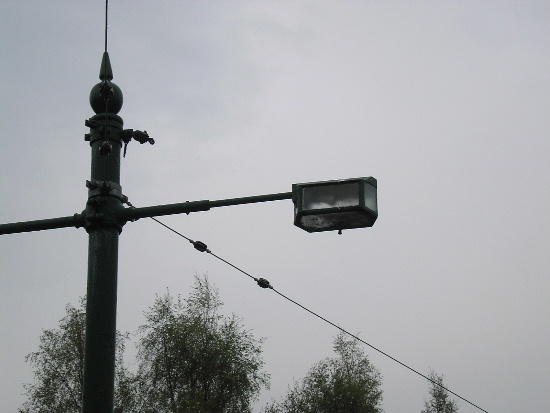 A couple of glass panels are missing from the front of the other Viatron, but this isn't surprising considering the age of these lanterns!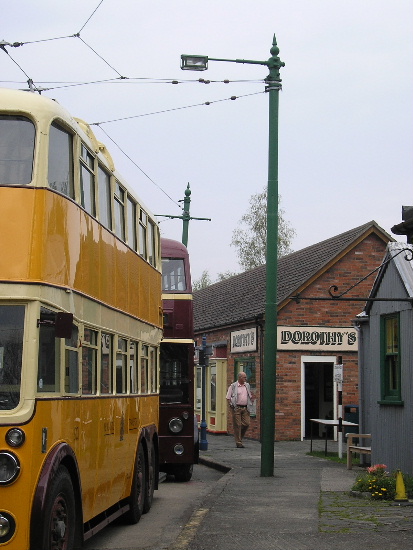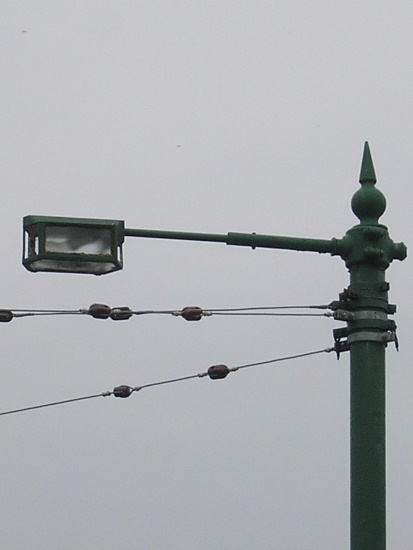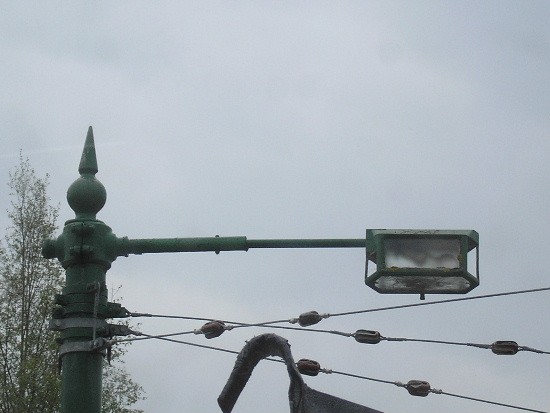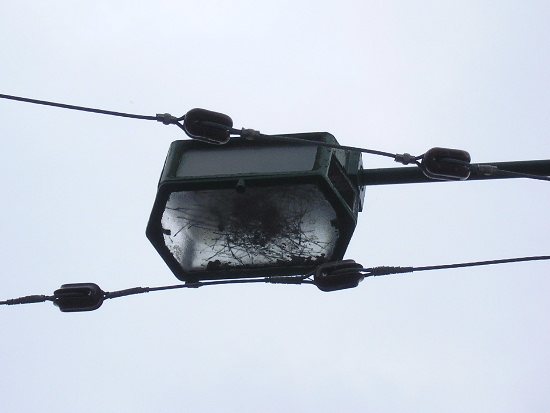 An ELECO GR152 lantern stands adjacent the Museum's 1950s Prefab exhibit. The bracket wobbled a fair bit as the buses passed by!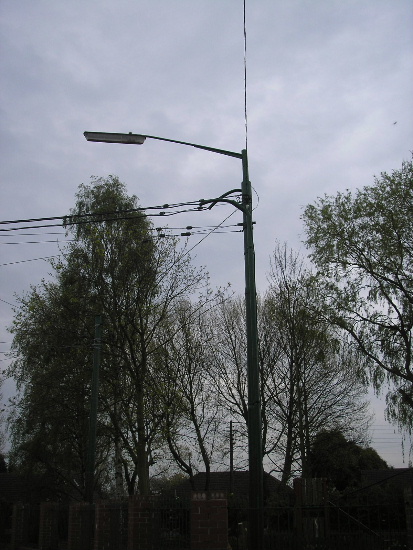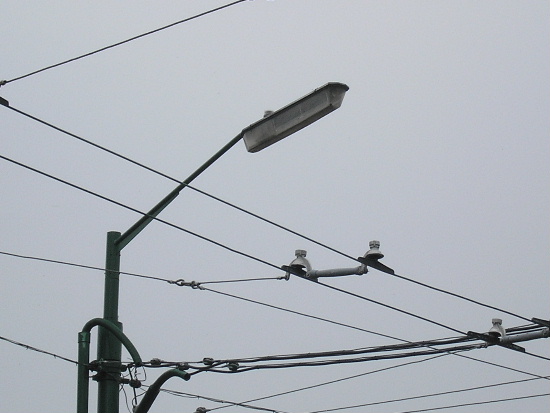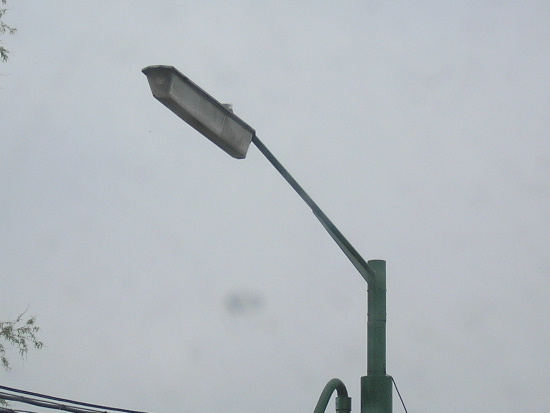 An Atlas Alpha 3 is installed near the trolleybus sheds. This is the rarer type with a corrugated over-lamp reflector underneath the figured canopy.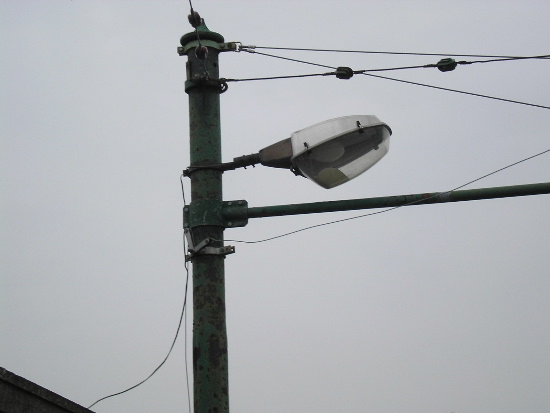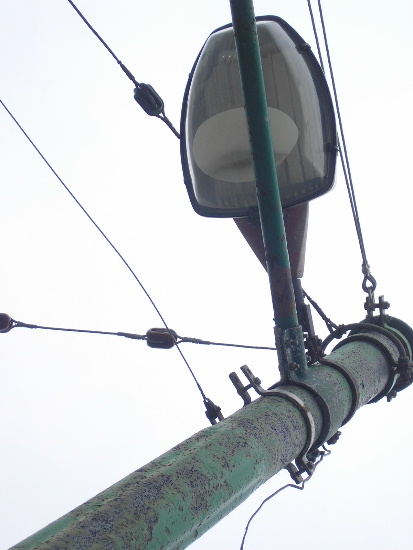 A couple of GEC Z9465 lanterns were supported on overhead wires between the poles - these bounced around even more than the ELECO lantern whenever a bus went past!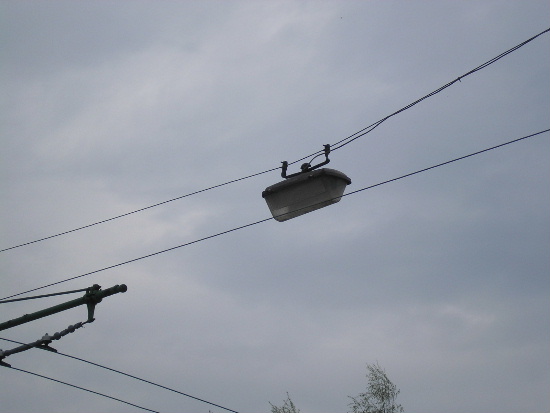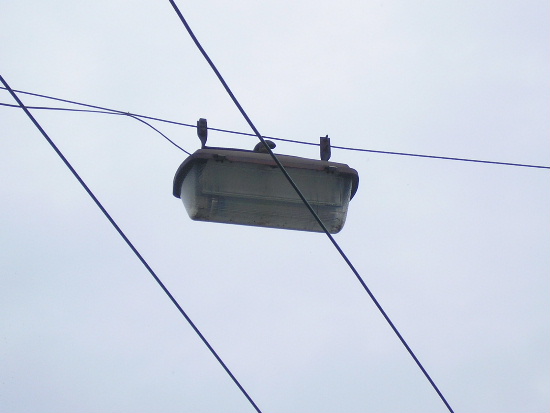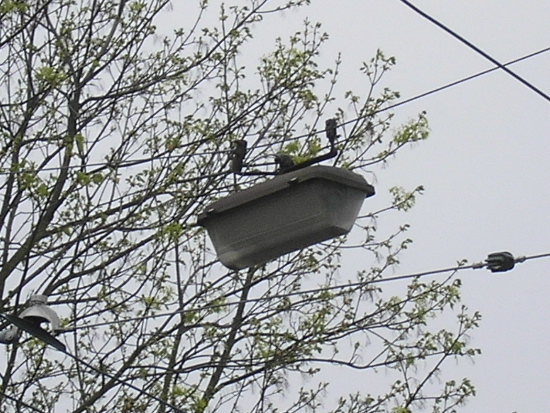 Side road lanterns on the next page...
---
CLICK HERE TO MAKE A MONETARY DONATION
© 2002 - English Street Lights Online