109b. Sandtoft Trolleybus Museum, near Doncaster (continued). This page concentrates on the side road lanterns at the museum...there are quite a few of them!
Quite a few of the side road lanterns are installed on 15 ft Stewart and Lloyd tubular steel columns - firstly, we have these two Bleeco 'Sunstar' lanterns: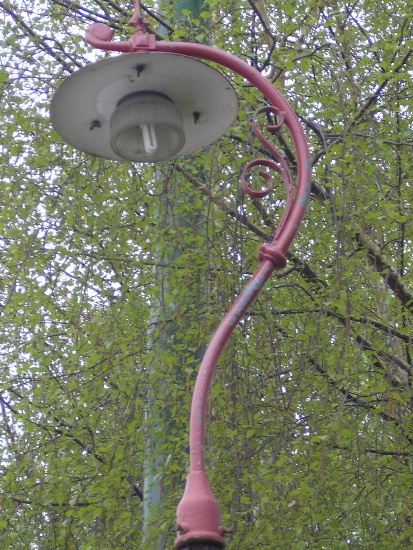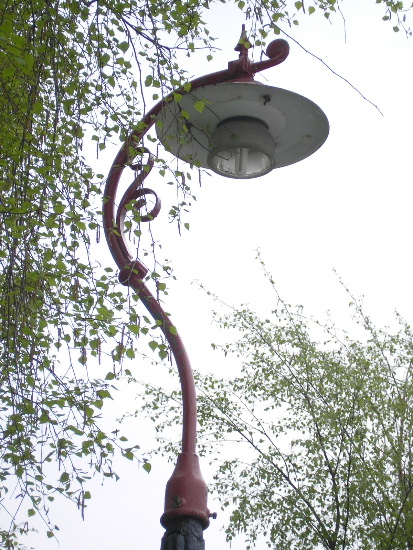 Sadly the refractor on the second example is slightly damaged: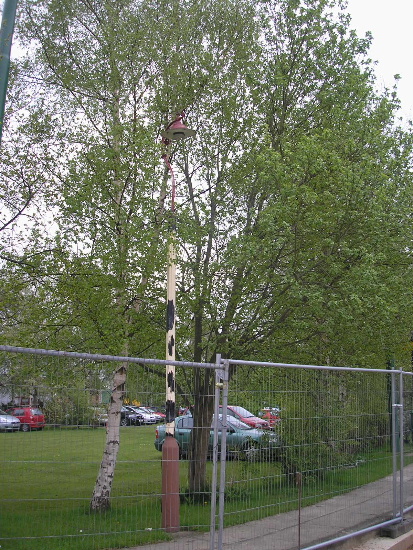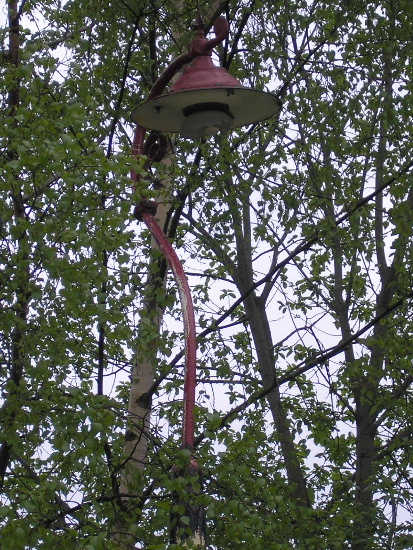 The lantern and most of the bracket of one column were completely missing: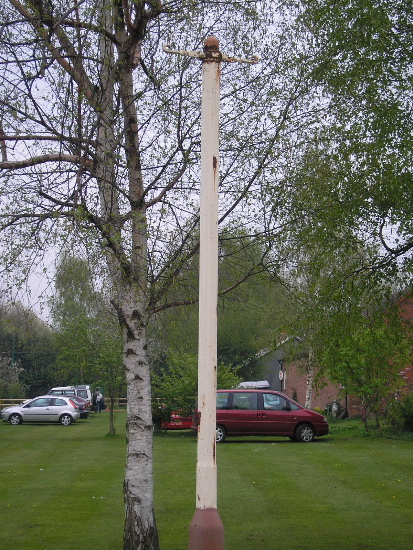 The next column along featured a Coughtrie 'PW' fitting - usually used for domestic outdoor lighting.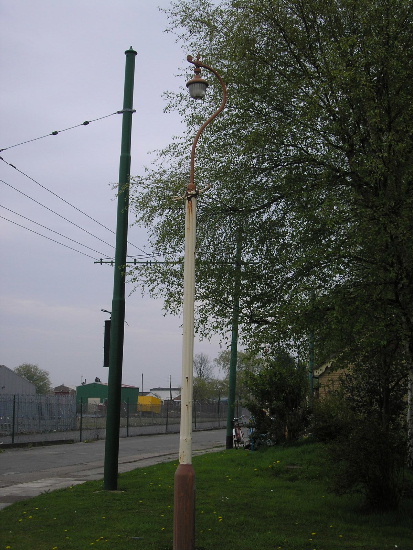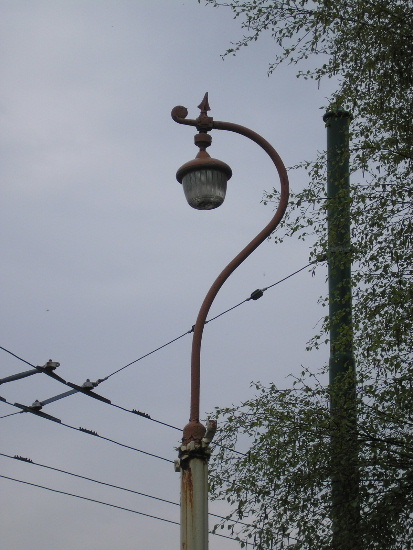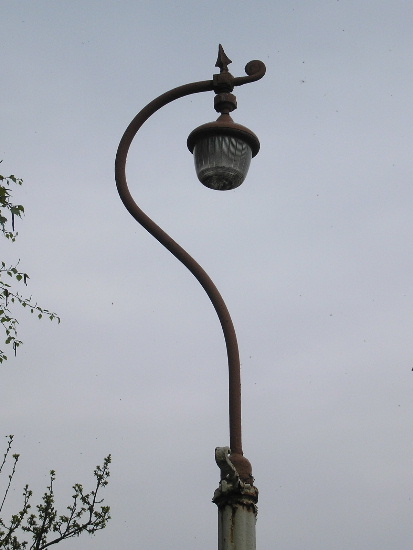 Adjacent the old bicycle display is a lantern which resembles an AC Ford AC424, although I am not entirely sure if this is what it is.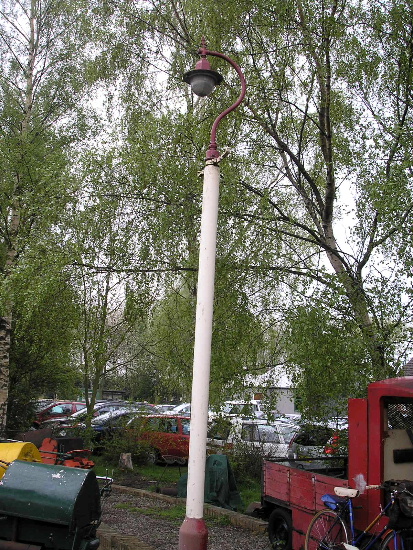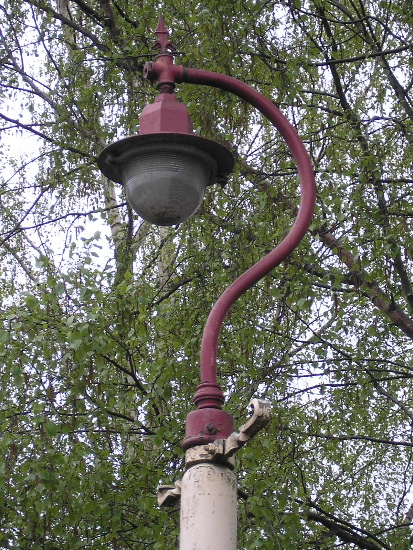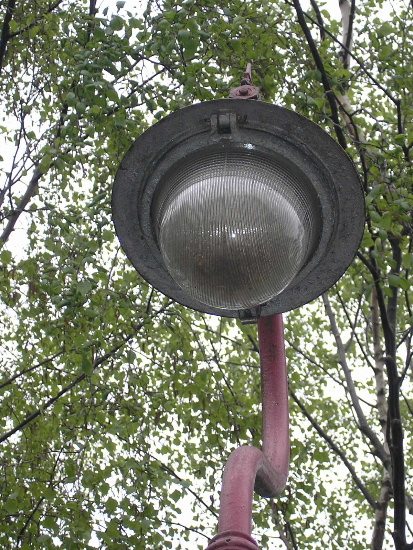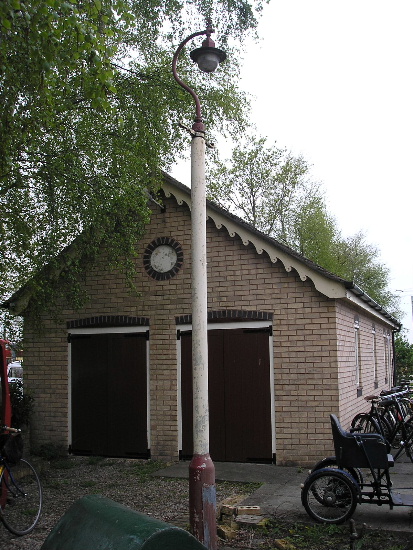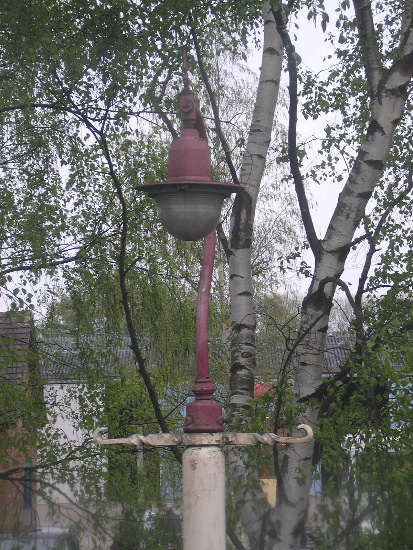 A single Revo Prefect is installed near the entrance.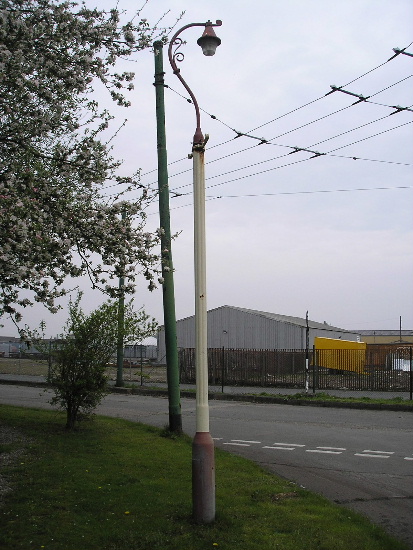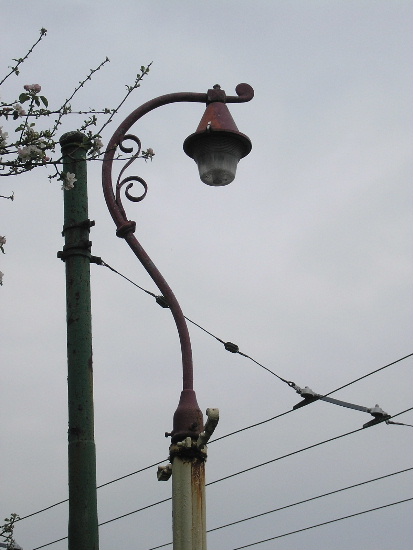 A GEC Z5560 is next.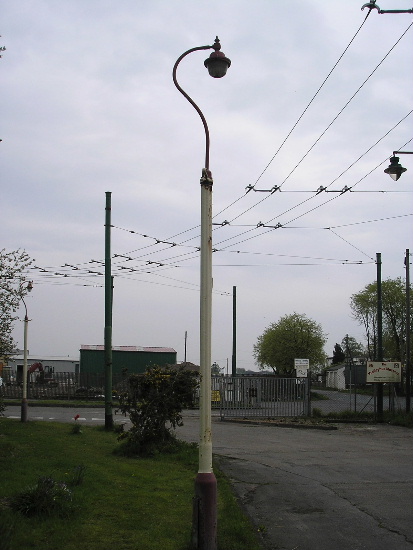 The teardrop lantern to the right is modern but was fitted to what looked like quite an old bracket.
A similar but different lantern (a Z5580) was wall-mounted on a low bracket. What would normally be the 'front' of this lantern is pointing to the left in these pictures.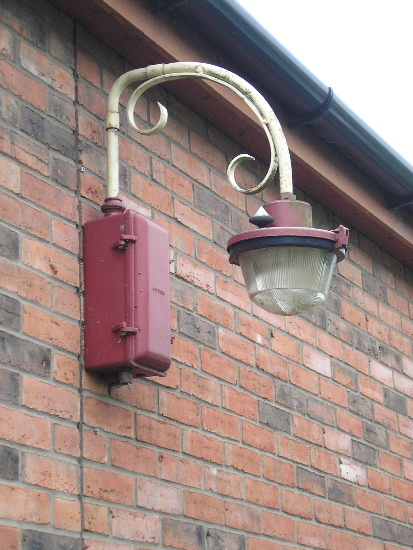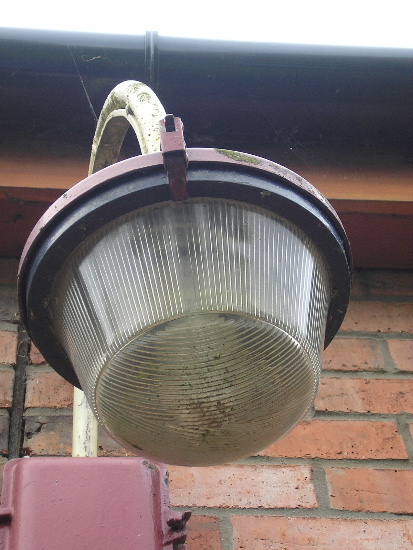 Nearby is an early Thorn Beta 4 with a refractor bowl.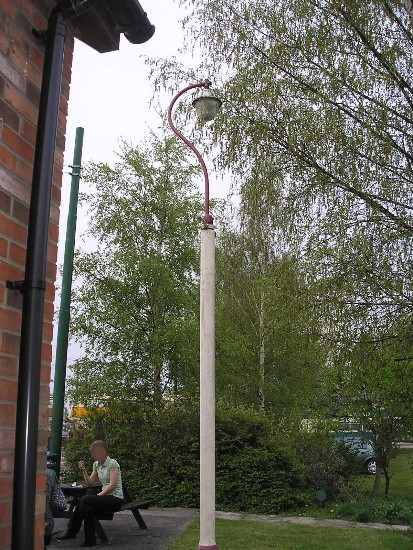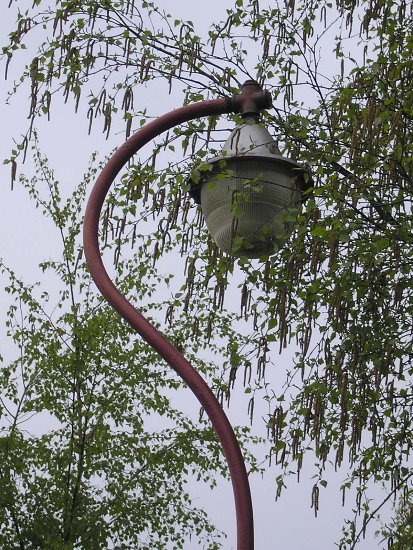 A couple of ex-gas lanterns are also present - these are fitted to cast iron gas columns. The first has the type of refractor bowl more regularly seen fitted to some Revo top-entry lanterns.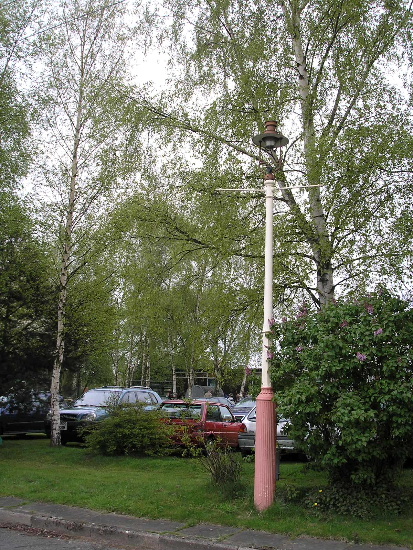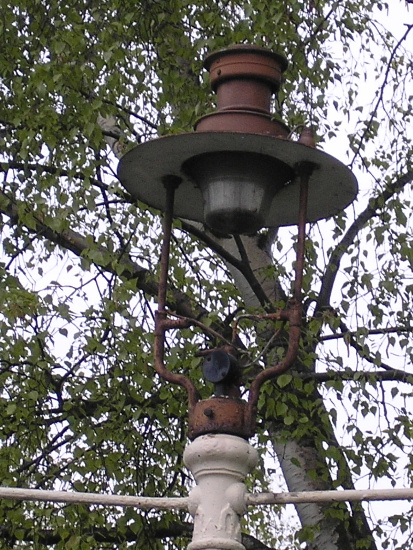 Notice the very spindly ladder bars!
A large AC Ford box is attached to the base of this column in order to accommodate cable terminations.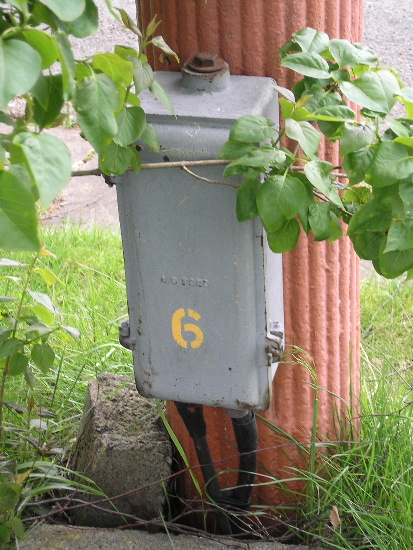 The other ex-gas lantern is fitted with a different type of bowl. Sadly part of the canopy is damaged.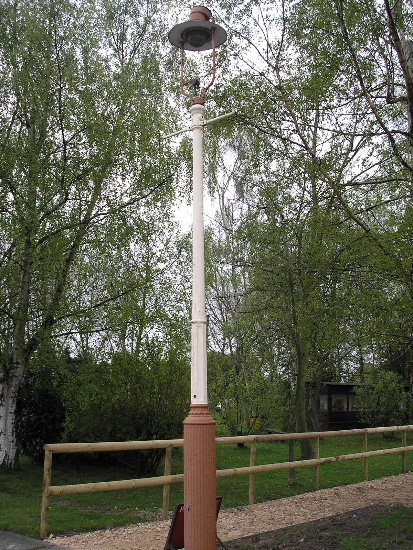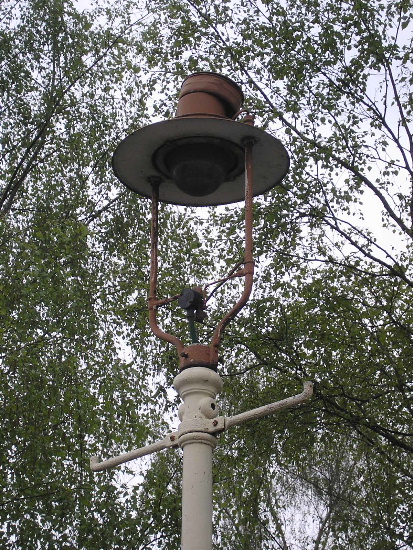 Other pieces of street furniture on the next page...
---
CLICK HERE TO MAKE A MONETARY DONATION
© 2002 - English Street Lights Online