109c. Sandtoft Trolleybus Museum, near Doncaster (continued). This page concentrates on other pieces of street furniture at the museum.
A number of period traffic bollards are used in the period street scene - the oldest being a black and white Gowshall type. Unfortunately, the front and back panels were missing.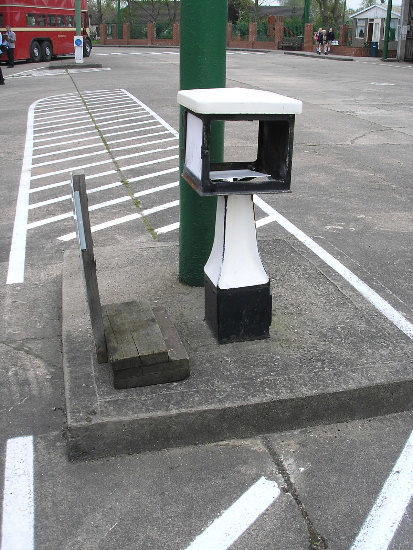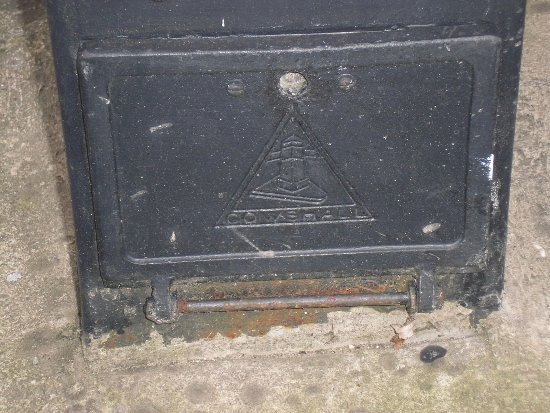 A couple of slightly newer (but still old) bollards were nearby - again, panels were missing, although the internal backboard and a connector block were still attached.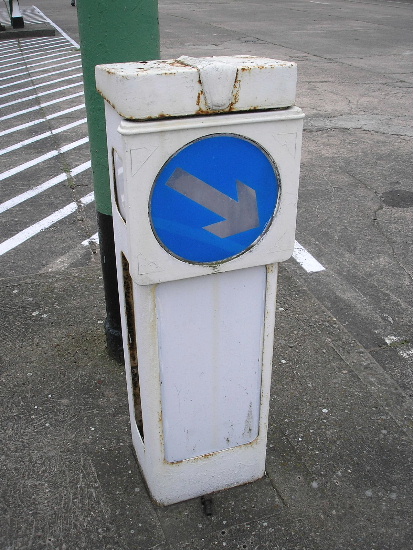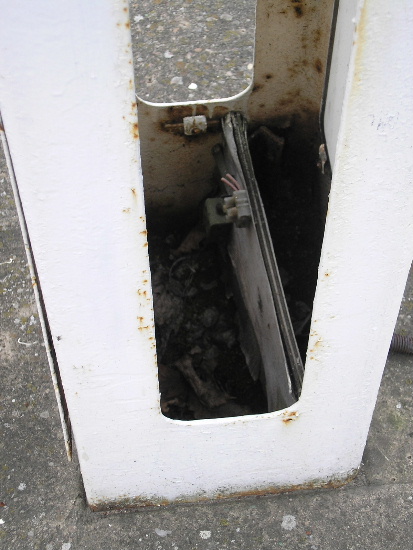 Two steel non-illuminated bollards were positioned near the 1950s' Prefab exhibit.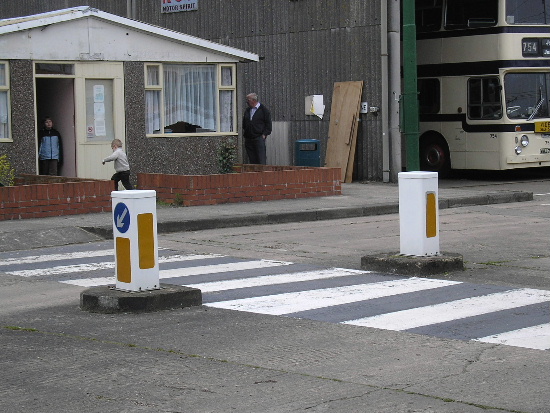 A disused Truesigns bollard had been repainted and was awaiting installation somewhere on the site.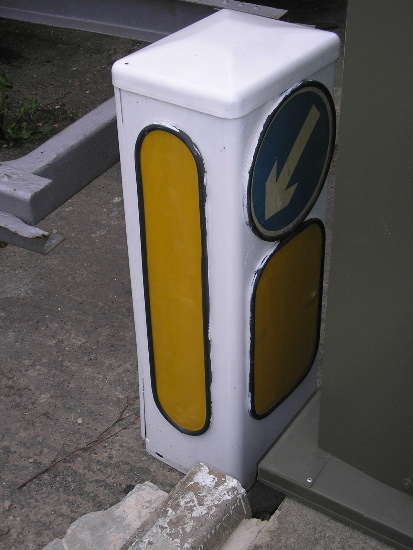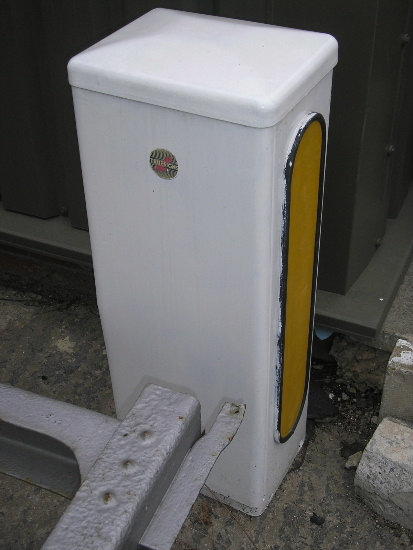 In another storage area lay the empty remains of another bollard. I believe this would have been the type which actually had the words 'Keep Left' positioned on the front.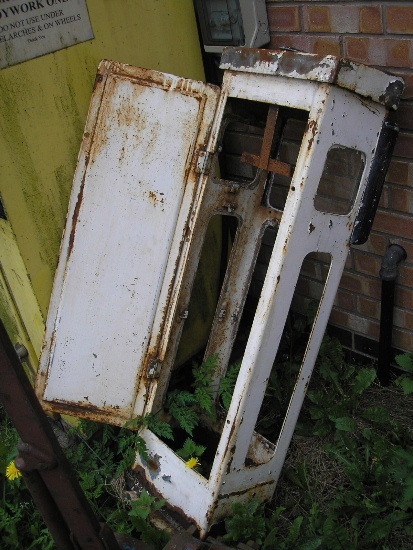 A vintage traffic signal fitting was on part of the trolleybus road - it had, clearly, not been used for a while!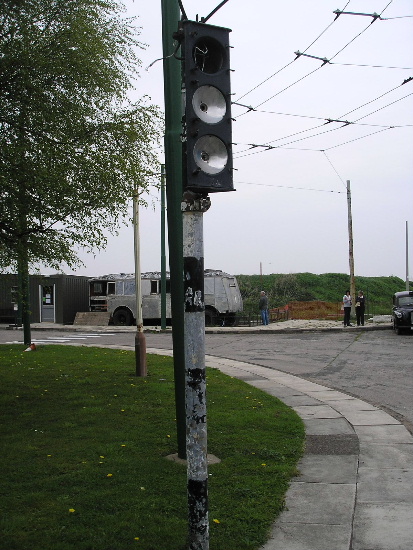 ---
CLICK HERE TO MAKE A MONETARY DONATION
© 2002 - English Street Lights Online