10b. Burton Rd, Repton. Towards the start of this road (when heading away from Repton's historical cross feature) are two 1970s' Thorn Gamma 6 post-top lanterns attached to GEC aluminium columns. A noticeable difference in comparison to more modern versions of this type of lantern is that the casting between the bowl and the column is narrow, signifying that the lamp control gear is located within the column base.
One of the two examples is shown below. A SELC/Westire AcRo photocell rated at 35 Lux switches the lantern on and off as required. The lantern's canopy is now in bare aluminium, but would have been painted black originally.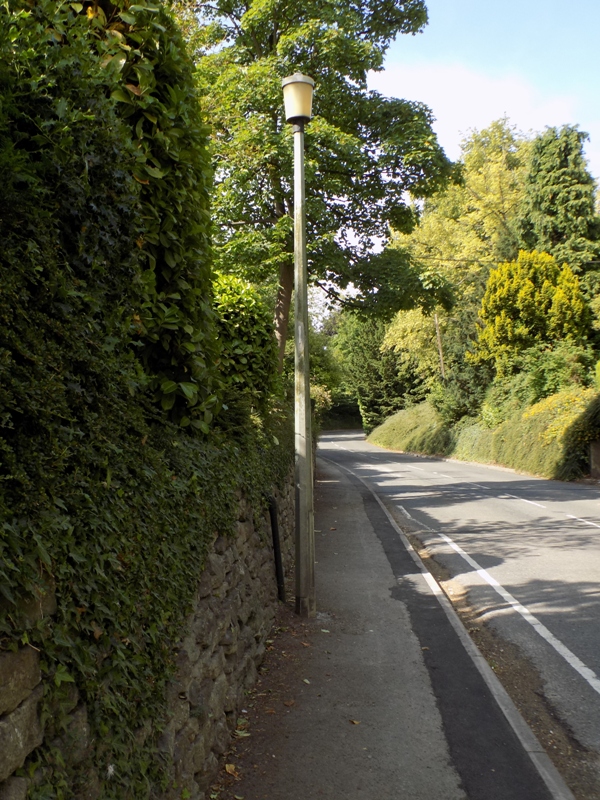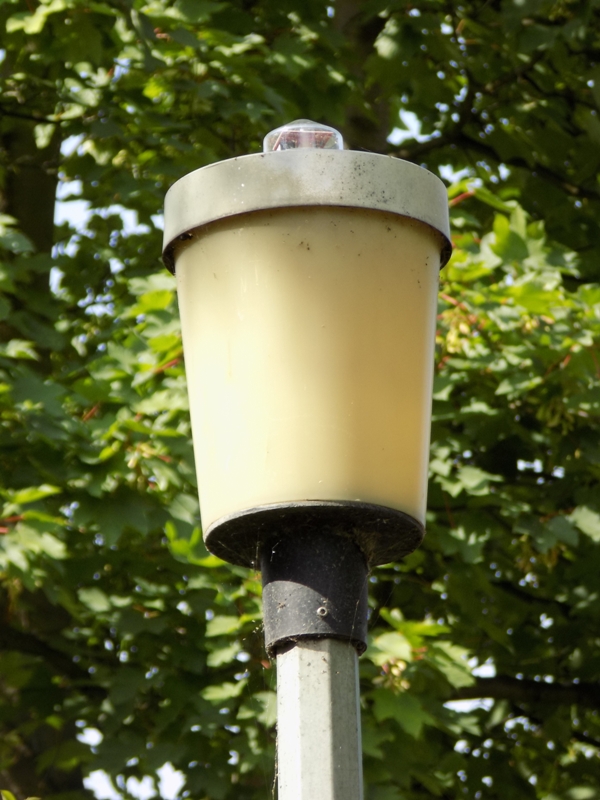 The translucent bowl has a smooth appearance - newer Gamma 6s have refractors moulded into the insides of their bowls.
The GEC logo is embossed into the door of the aluminium column.
The second column is visible in the background of the picture below, on the same length of footway. Apart from this column's door lock having failed (requiring the door to be banded in place), the second installation is identical in appearance.
By 2020, the Gamma 6s had been replaced with Phosco P852 LED lanterns; the GEC columns were retained, however.
Next >
---
CLICK HERE TO MAKE A MONETARY DONATION
© 2002 - English Street Lights Online