10c. Main Street, Repton. Approaching this village from a southerly direction, a rare 1930s' Stanton 1 concrete column can be seen. The column is today topped with a newer steel swan neck bracket and top-entry Philips MI 50 35 Watt SOX lantern. It is likely that this installation has always featured a metal bracket, rather than having a concrete bracket that was later replaced; the original bracket would have been more ornate than the present offering is, however.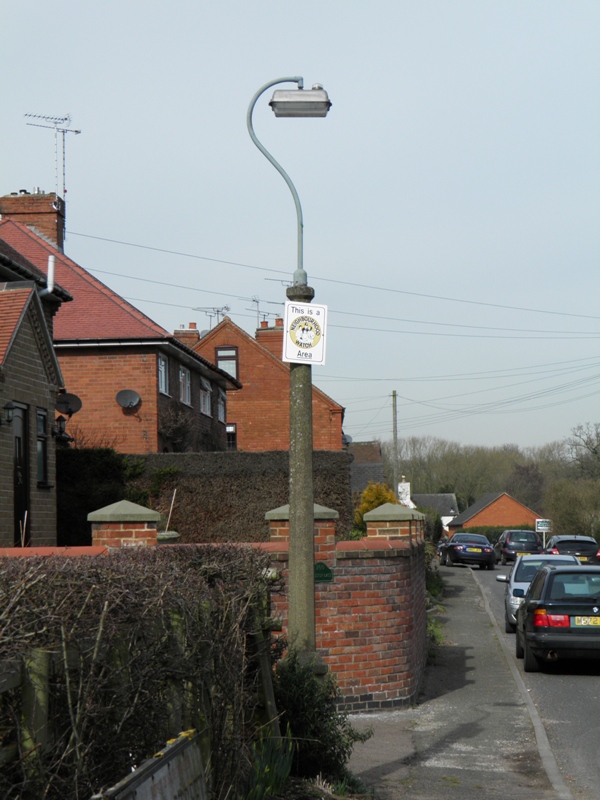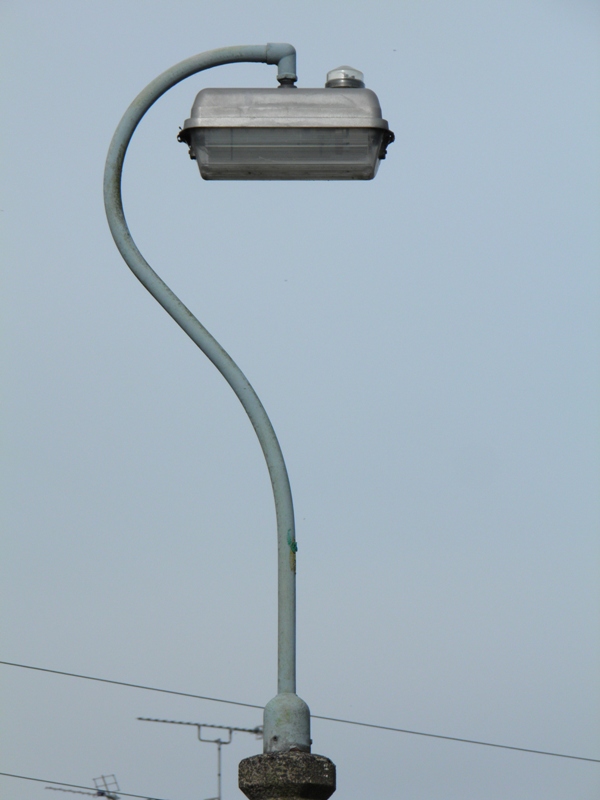 The top-entry version of the MI 50 is rare in Derbyshire; Thorn's ubiquitous Beta 5 having pipped Philips to the post (easy for me to say).
The column's door would originally have been secured by the large square-headed bolts visible to the left of the door panel. However, the presence of a stainless steel "Tespa" band suggests that these have failed.
By 2020, the MI 50 and top-entry elbow had been removed, and a Phosco P852 LED lantern installed side-entry instead.
Next >
---
BACK TO LOCAL TOP-ENTRY LANTERNS PAGE
CLICK HERE TO MAKE A MONETARY DONATION
© 2002 - English Street Lights Online