110A. Marston Lane, Rolleston-on-Dove, Staffordshire In something of a similar vein to Duffield Road, Little Eaton, embedded in the wall of a property on this road is the base section of a 15 ft (5 m) Stanton 10F concrete column; the base being left in place when the rest of the column was removed, owing to a wall having been built right up to the sides of the column, which would have been damaged if the column had been removed completely. The concrete column ended its days with a short outreach sleeve and Philips MI 26 35 Watt SOX (or 26 Watt SOX-E, as that was the Staffordshire preference) lantern, but prior to sleeving, may have run a GEC Z9530, matching those seen on Chatsworth Close in nearby Tutbury.
The old column stump is well camouflaged within the wall. The replacement 6 m tubular steel column (wisely, installed in front of the wall) supports a Holophane V-Max LED lantern.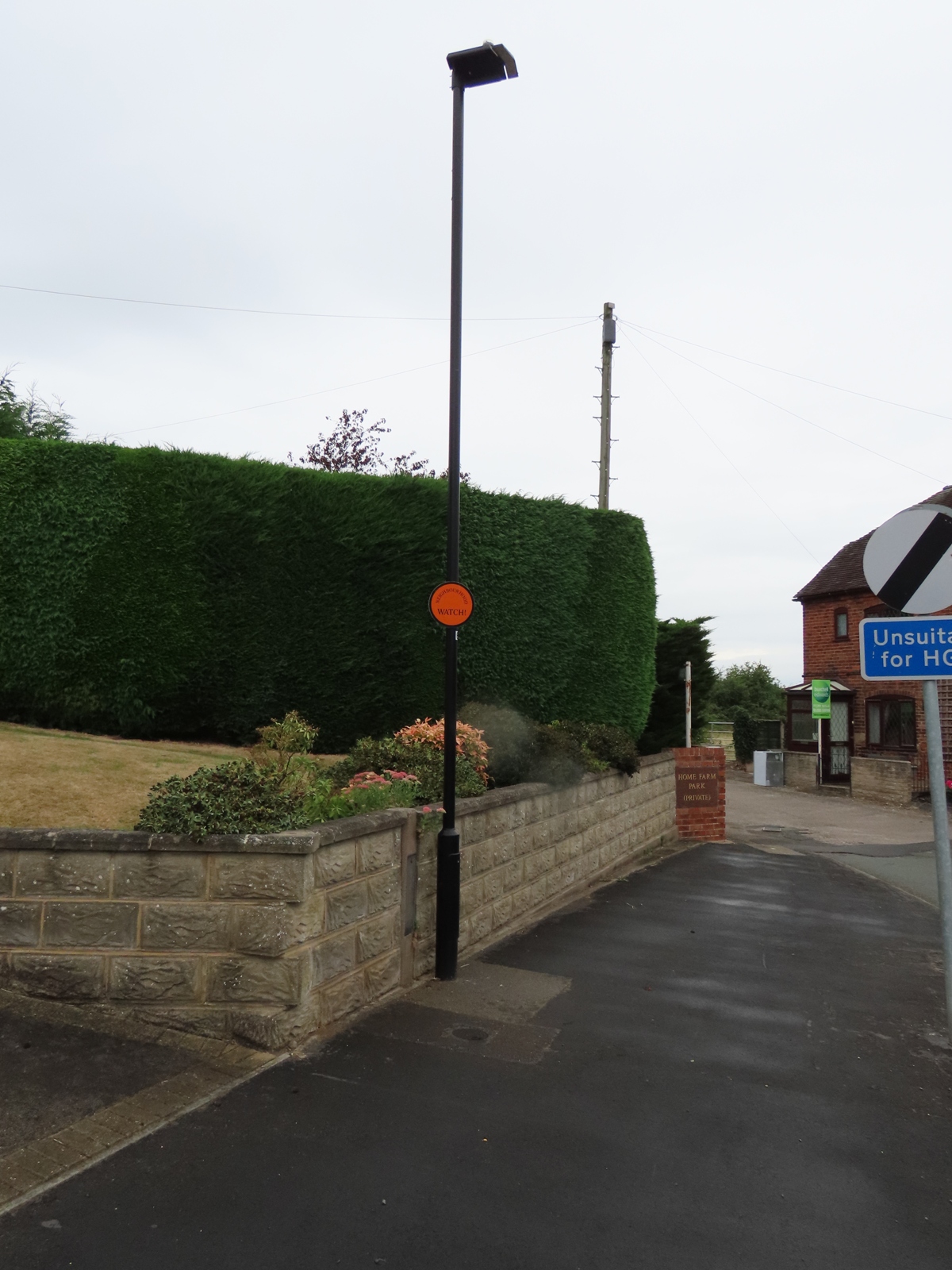 Unlike the example in Little Eaton, the old column's door was retained here.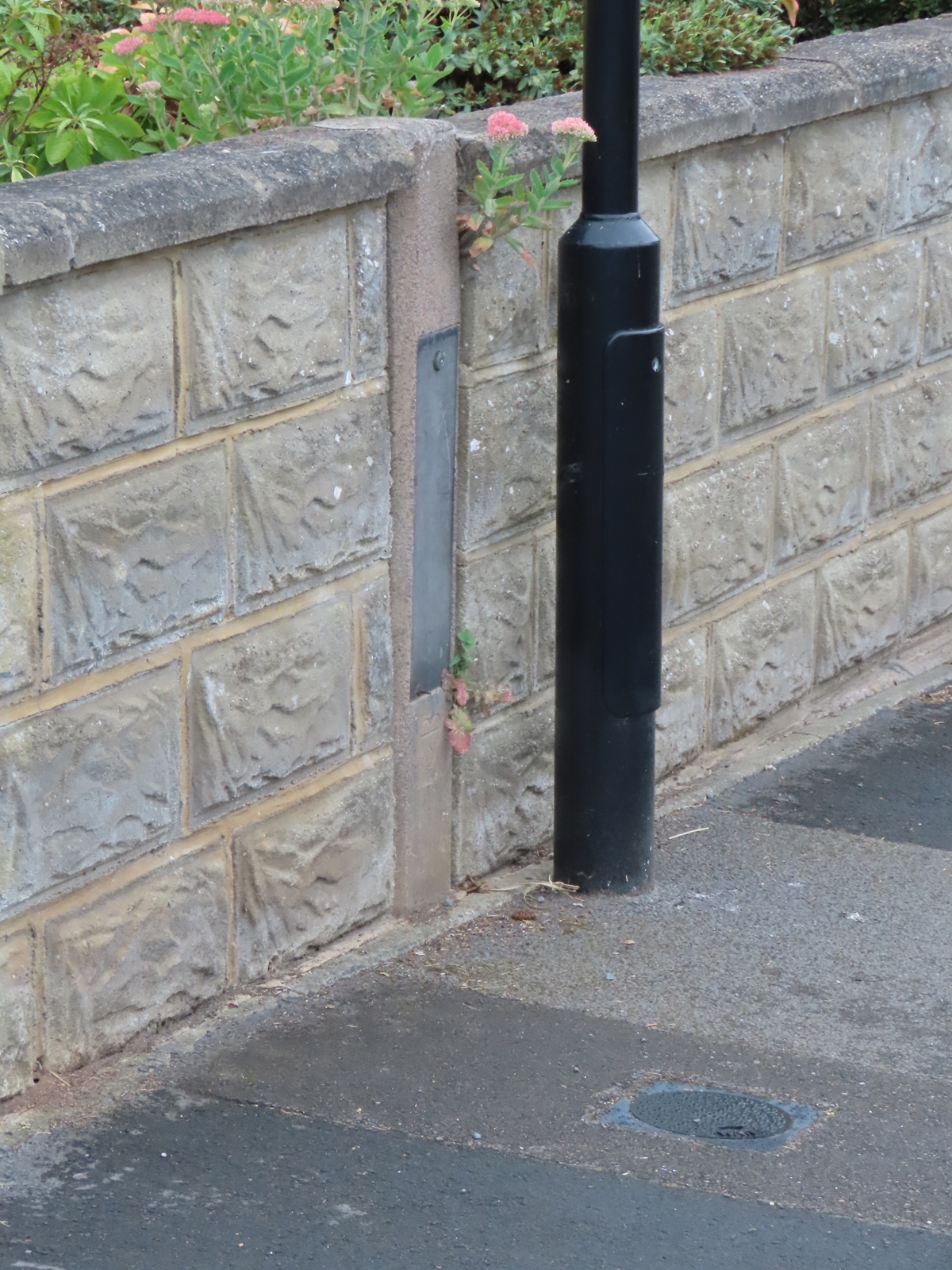 A quantity of cement has been used to seal the top of the column stump.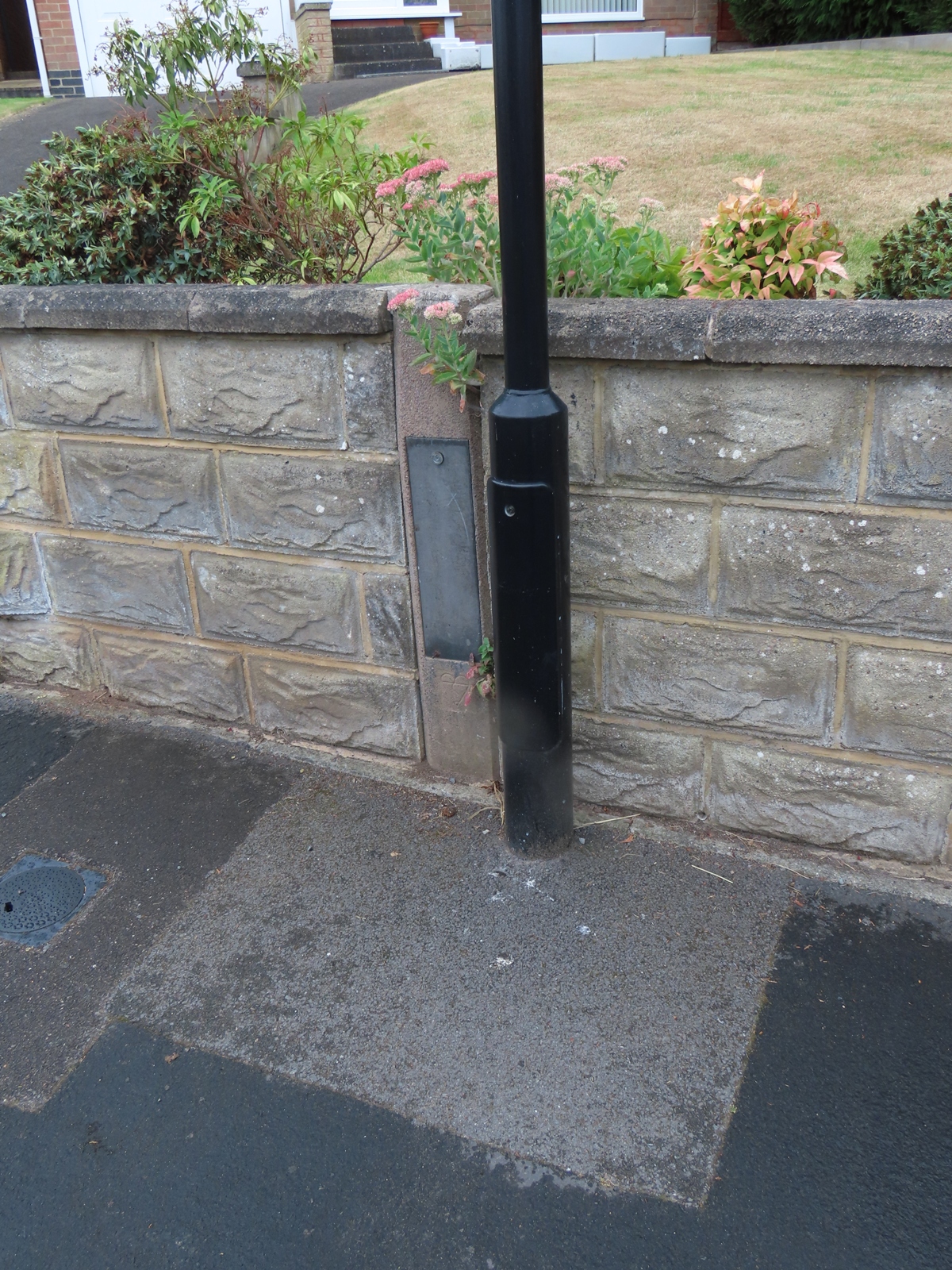 ---
CLICK HERE TO MAKE A MONETARY DONATION
© 2002 - English Street Lights Online