110. Church Road / Station Road, Rolleston-on-Dove, Staffordshire This village just outside Burton Upon Trent is home to a couple of early Atlas/Thorn Beta 5s (or possibly AEI Amber Minors) on unsleeved Stanton 10 columns. These are not the 'very early' type of Beta 5s as they do not have opal end caps to the bowls; however, an aluminium bowl securing ring is employed - this was removed on later designs and the bowl itself fastened into the lantern. These photographs were taken on Friday, 29th August 2008 - only a few days after it was discovered that both the Beta 5 and larger Beta 2 had been removed from Thorn's online product catalogue - ending production after over forty years (Beta 5) and around twenty-five years (Beta 2).
I believe that wood pigeons were available as optional extras when ordering these lanterns!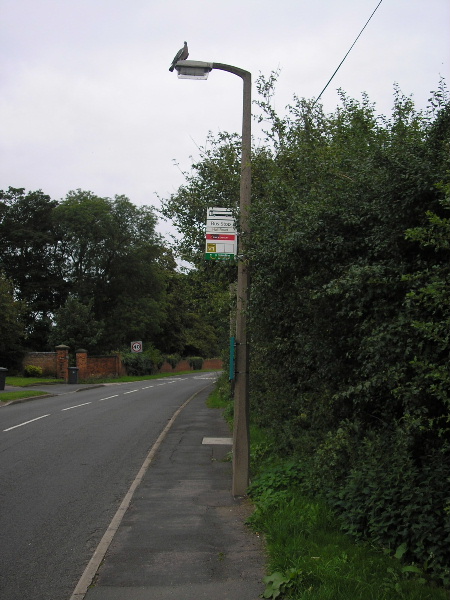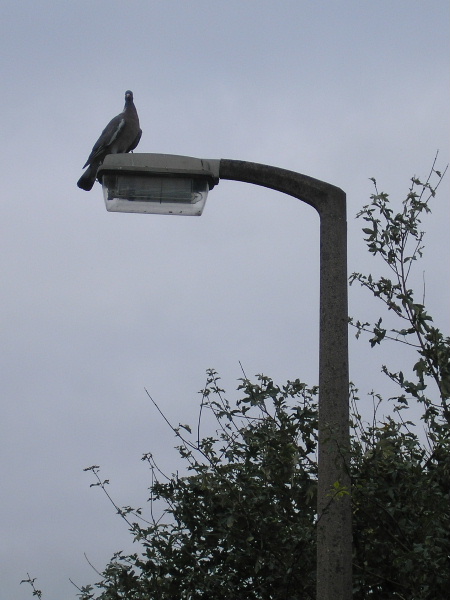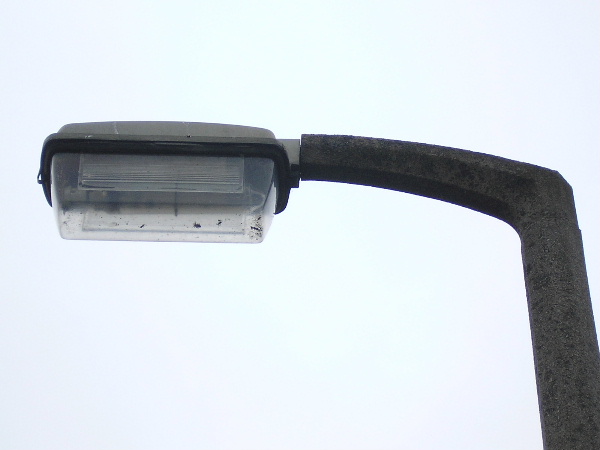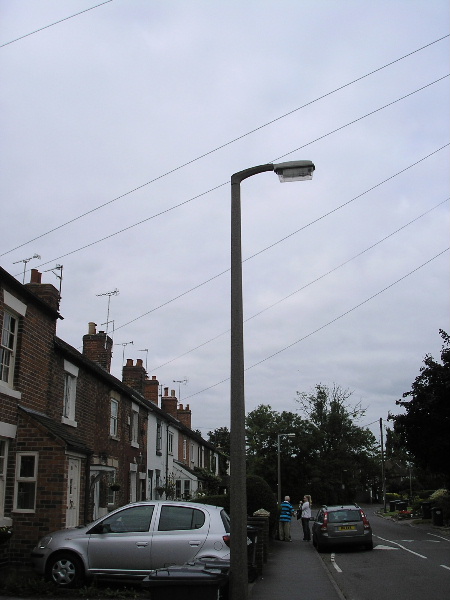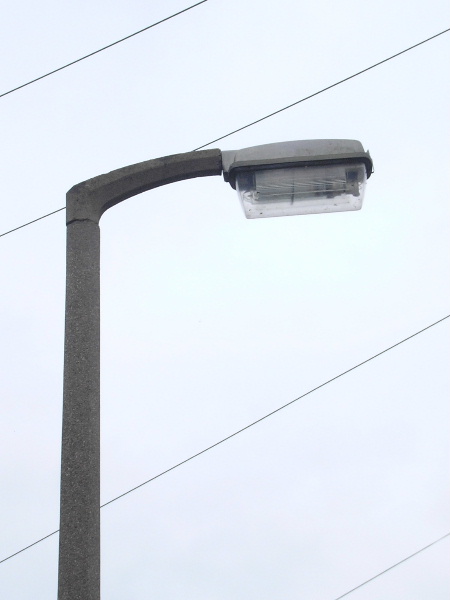 Sadly, these installations were replaced as part of Staffordshire's Street Lighting PFI works; however, another couple of identical installations survived until May 2019. Click here for information.
---
CLICK HERE TO MAKE A MONETARY DONATION
© 2002 - English Street Lights Online