113E. High Street, Pytchley, Kettering, Northamptonshire Located within the village are three AC Ford AC850 lanterns; one of which, is fitted to a short ESLA wall bracket attached to The Old Post Office, while the other two are fitted to 5 m hockeystick columns. All are likely to be of the same age, and may still (in 2022) run 80 Watt mercury vapour (MBF) lamps.
The wall bracket is painted a rather cheery shade of red - probably a nod to the building's former use as the village Post Office. A post box, embedded in the wall, remains in use.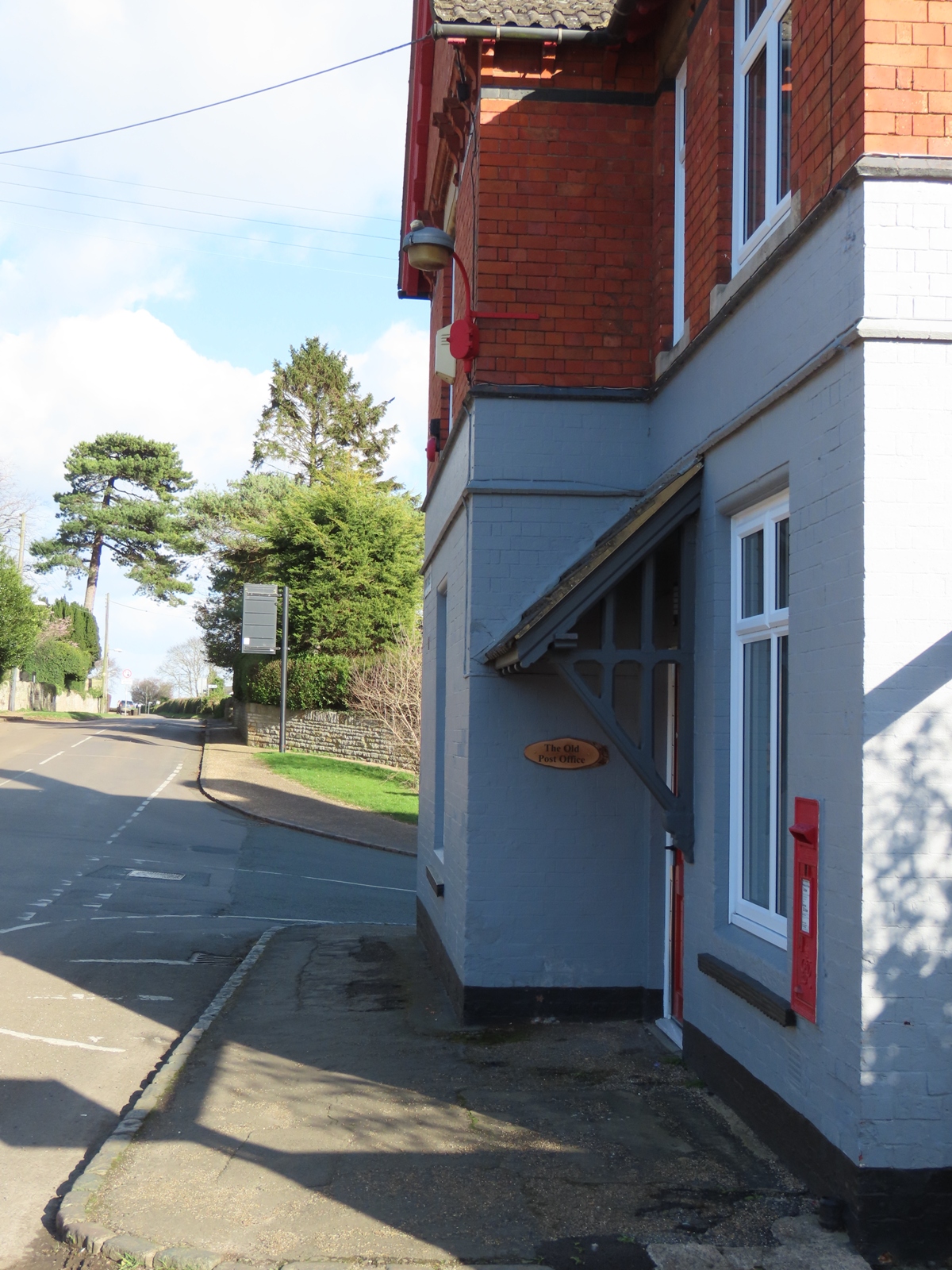 A 1990s' Zodion photocell continues to switch the lantern on at dusk, and off at dawn.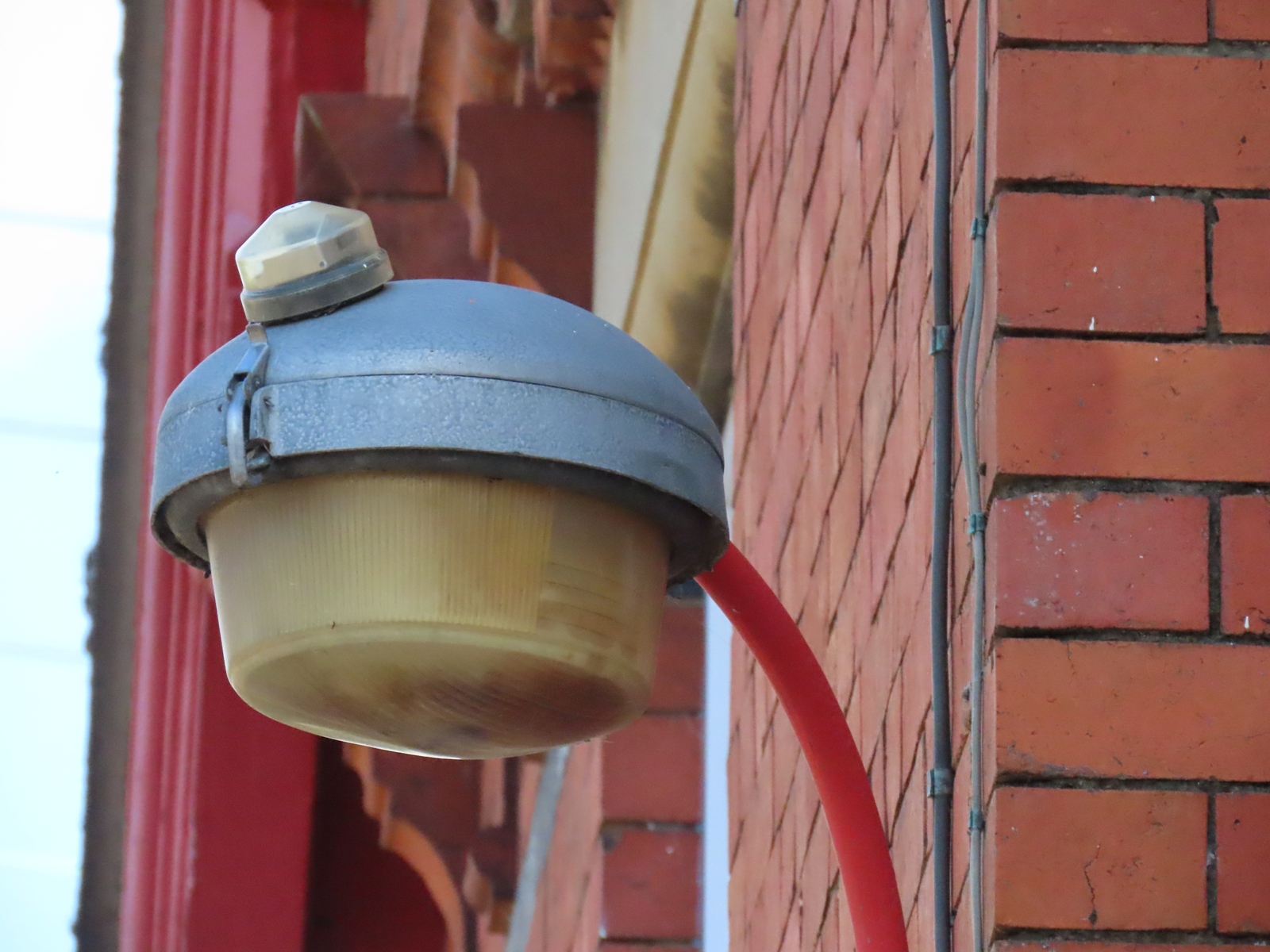 Assuming that the original lantern fitted to the bracket was top-entry, it was probably positioned parallel to the building, rather than being on a diagonal, as the AC850 is.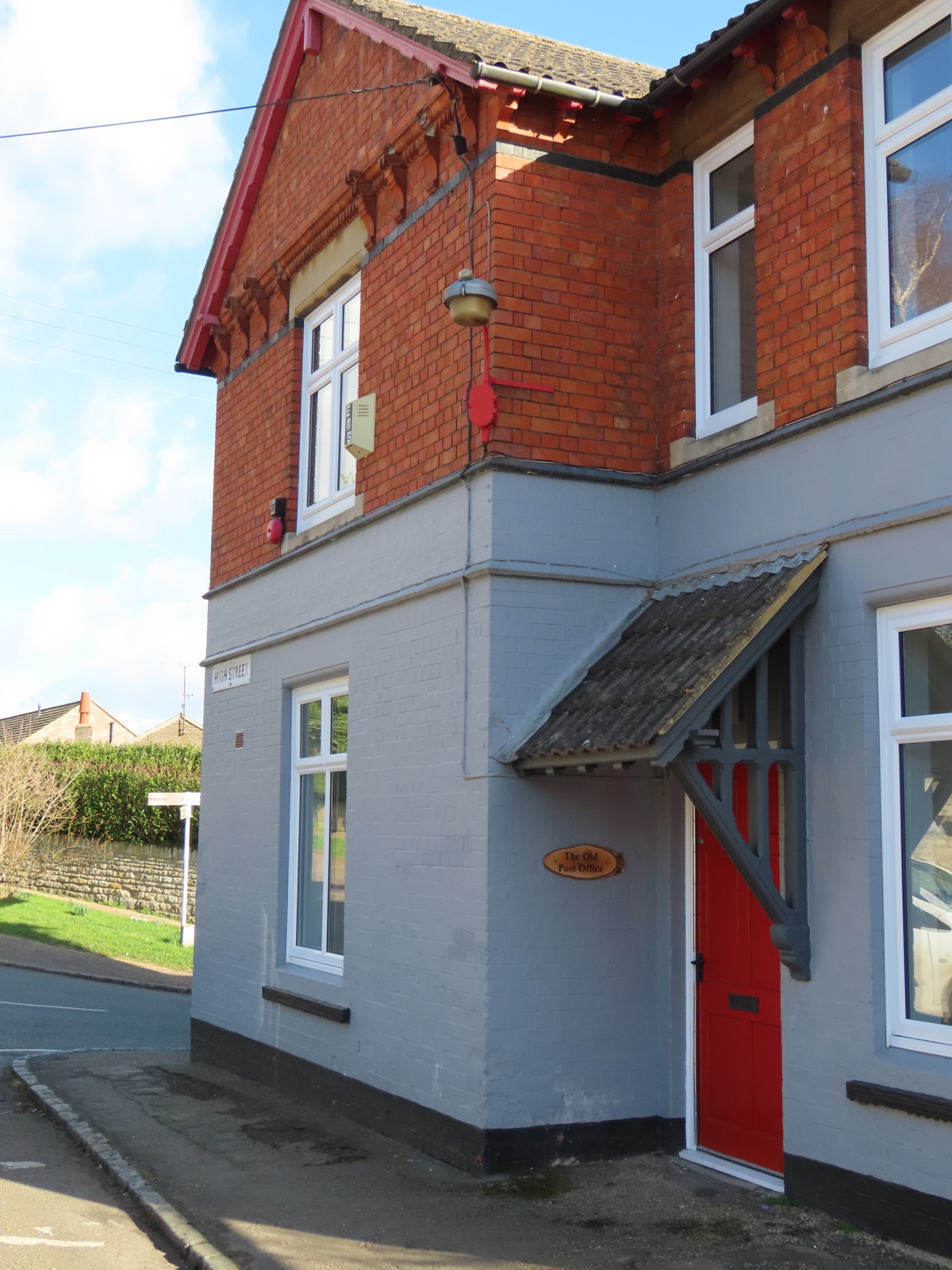 Originally, a time switch would have been housed in the bracket's integral fuse box. With the installation of the AC850, which would have included a factory-fitted photocell, the time switch would have become obsolete, and may have been removed from the box, although in some cases, the time switch would be left connected, but with its dial removed, in order that the supply to the lantern was live permanently.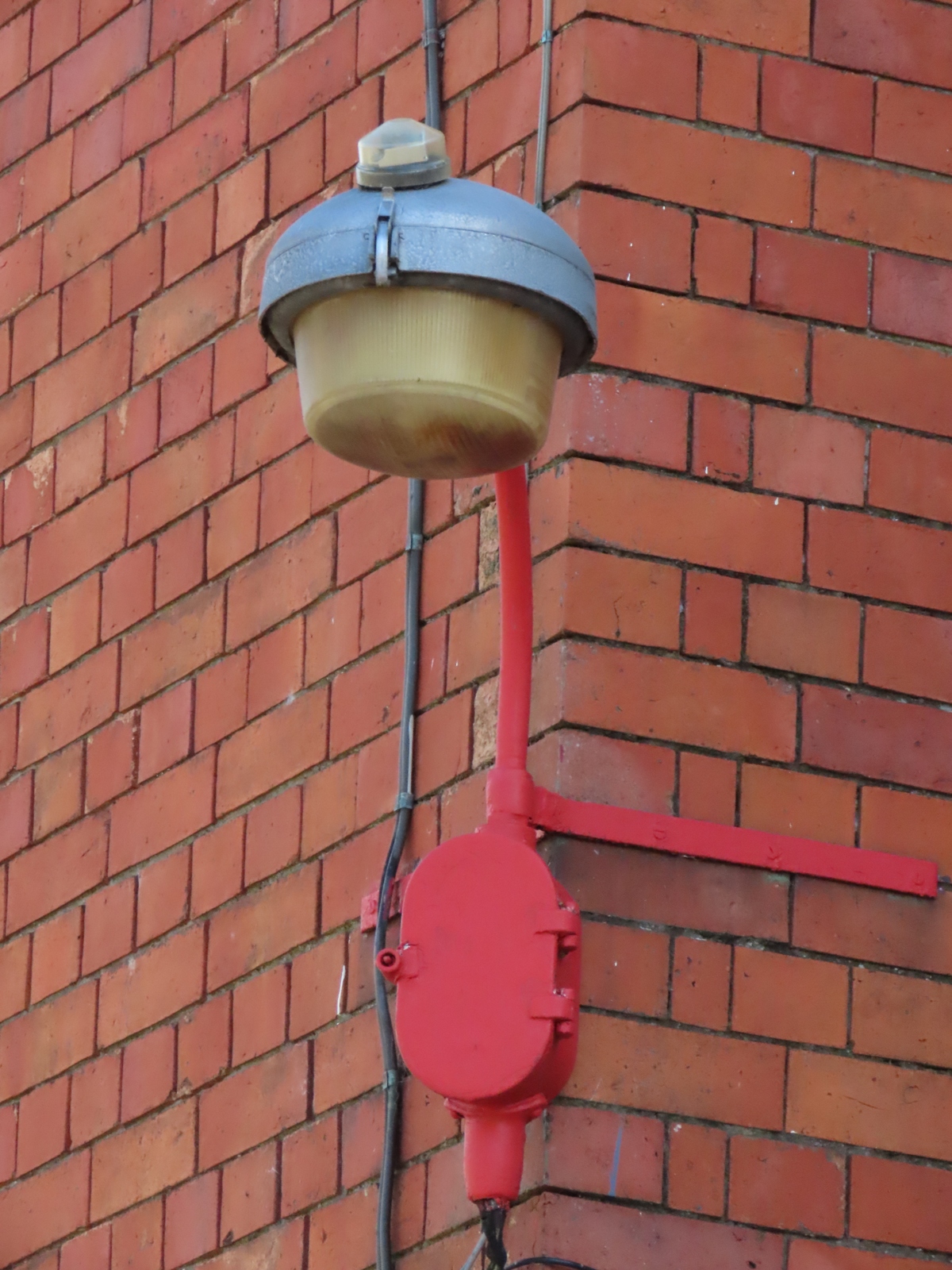 One of the two hockeystick columns is pictured below; the other is located further west, on Broughton Road, but is of identical appearance.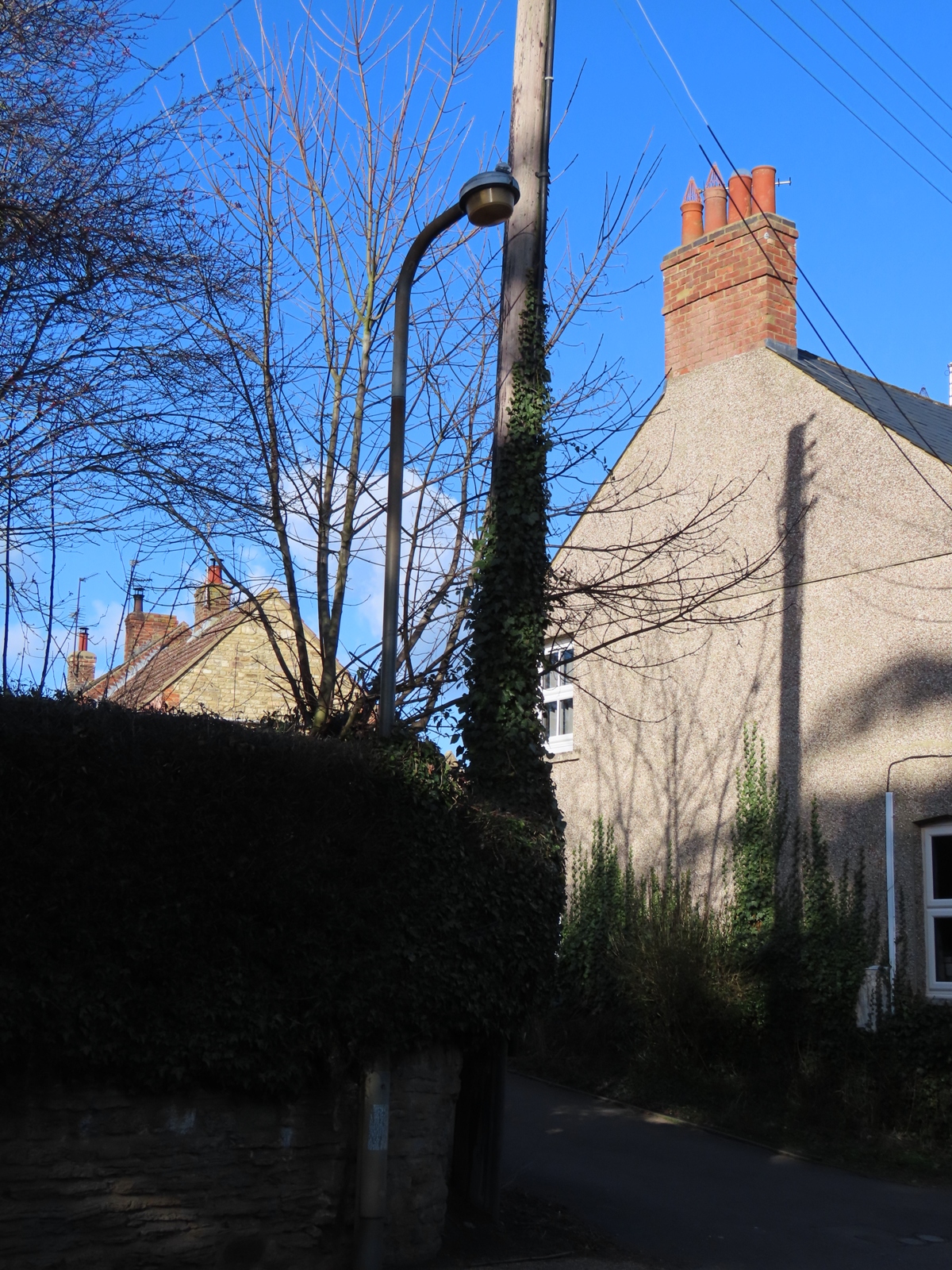 This example retains its (potentially, original) 1980s' Royce Thompson P5 thermal photocell.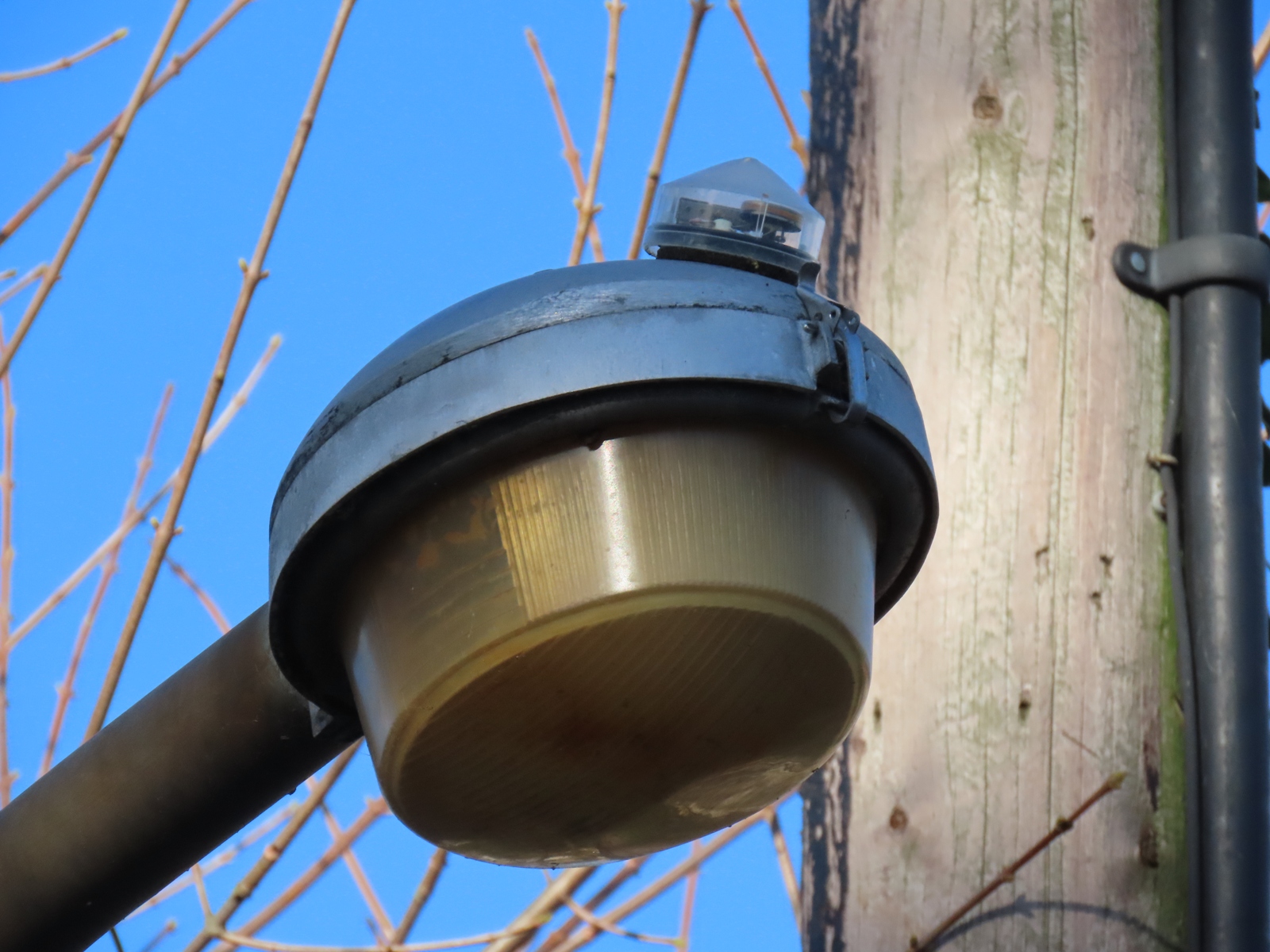 ---
CLICK HERE TO MAKE A MONETARY DONATION
© 2002 - English Street Lights Online