115PB. Manor Crescent, Dronfield Located near the junction of Gosforth Crescent is an unusual decagonal (ten-sided) 15 ft (5 m) GEC concrete column. This is the last remaining example of this specific type of column in the Dronfield area - all others having been replaced with tubular steel equivalents in the late 2010s. Indeed, the only reason that this installation has survived is that it was believed to have been replaced too, when, clearly, it hadn't. Sadly, the installation is now due for replacement, and so these pictures were taken to capture it for posterity, prior to the new column's arrival.
The overall appearance is similar to Stanton's 7 type (of which, a sleeved example is visible in the background), although the base section is the biggest difference between the two designs.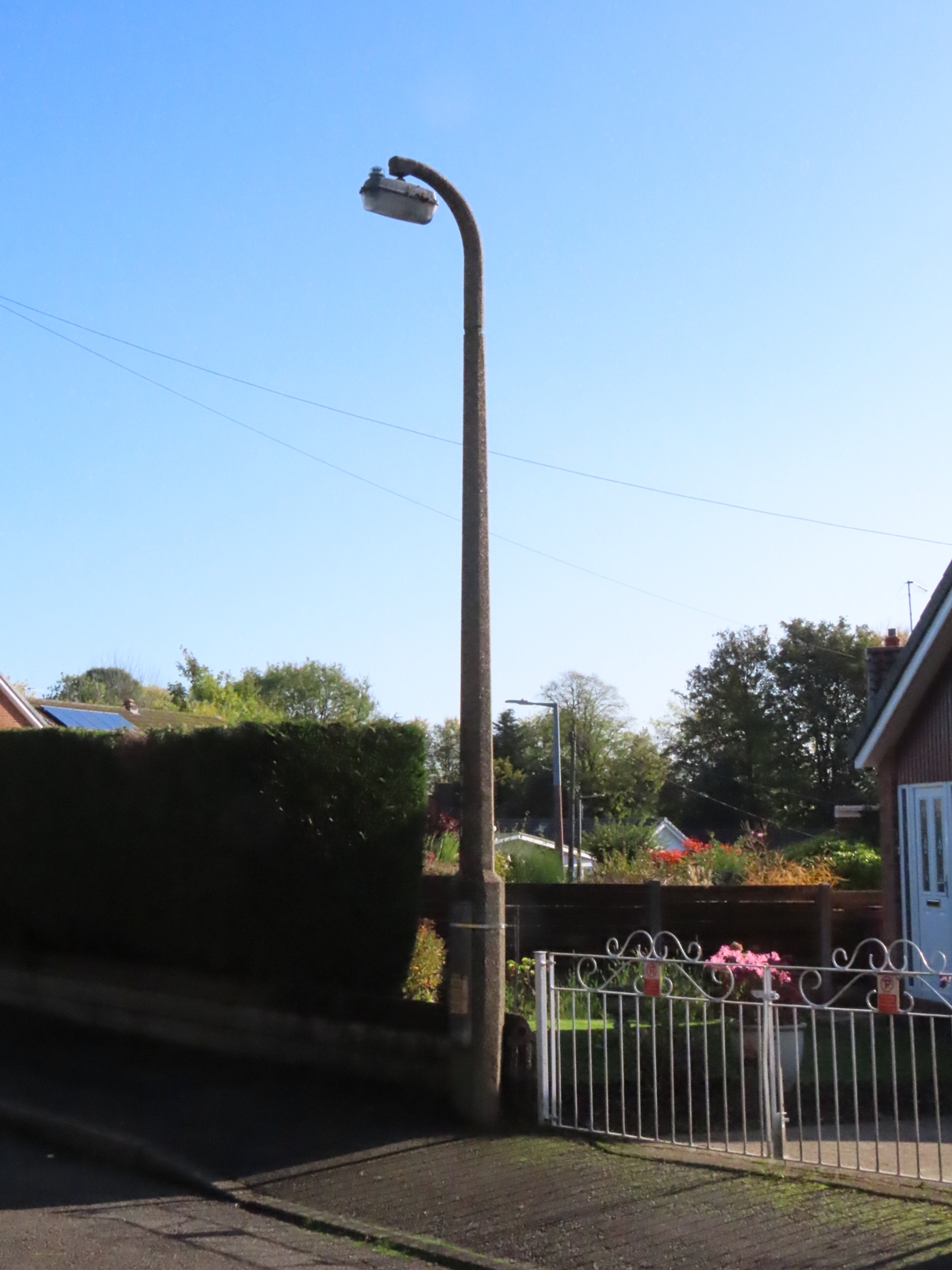 A top-entry Thorn Beta 5 35 Watt SOX lantern is fitted to the bracket. Generally, the installation is in good condition, with minimal spalling present at the join between the column and the bracket.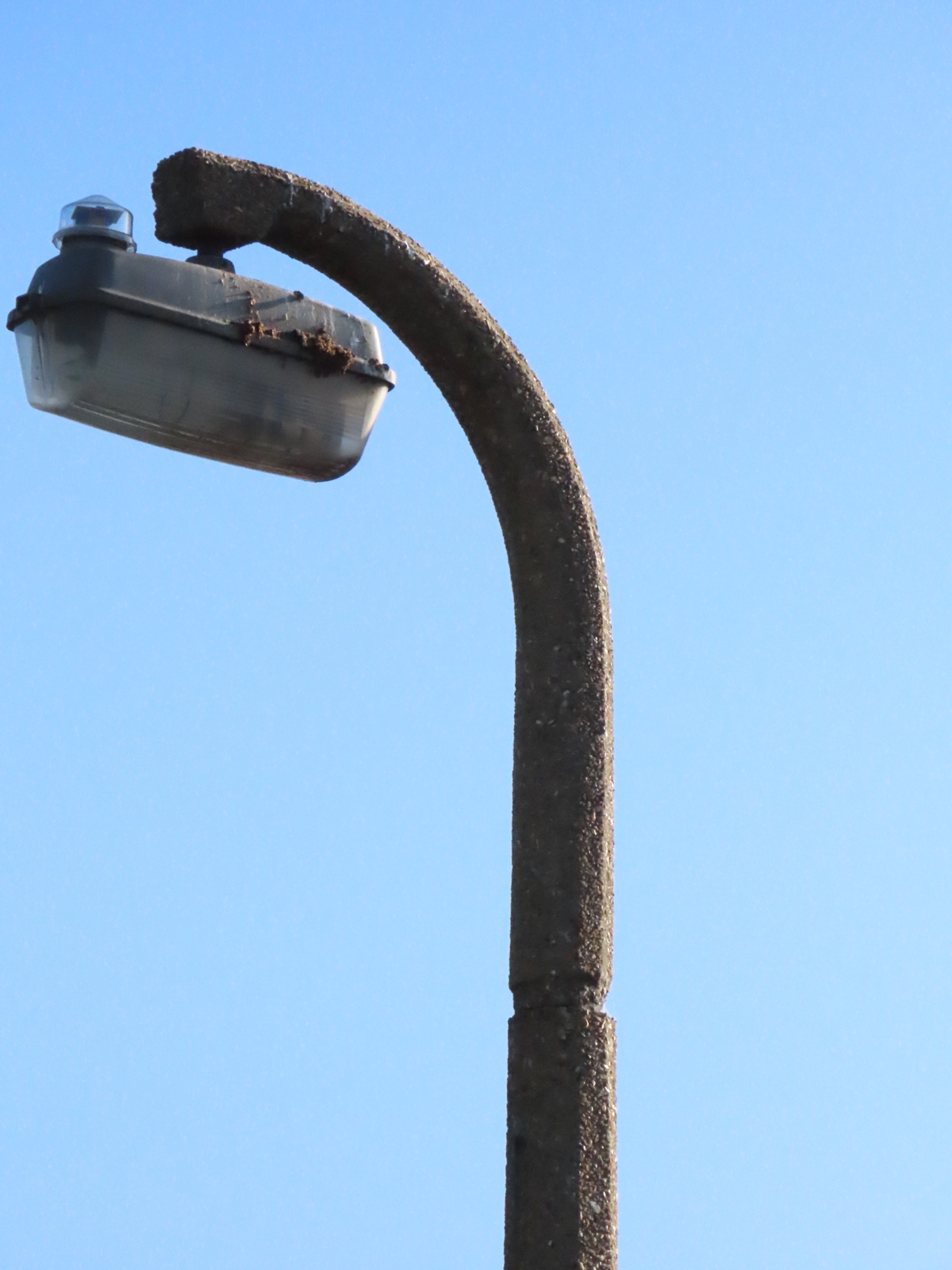 The original GEC door is missing, with a cut-down Stanton door being used as a cover over the base (although, the GEC one would have been a flat panel). A Tamtorque band is used to secure the incorrect door.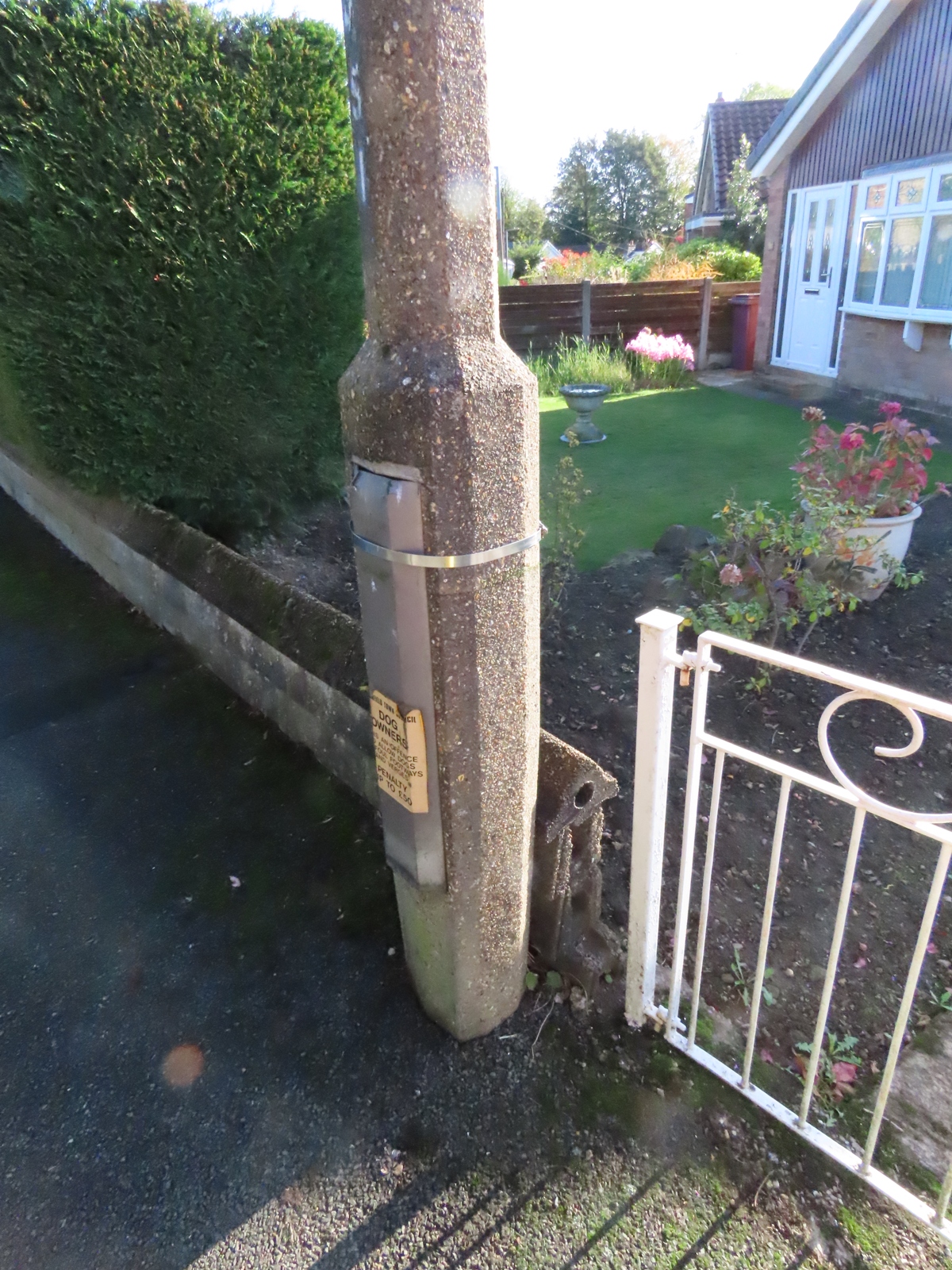 A vintage Siemens Ediswan Bakelite cut-out is located in the column base, with a lead-sheathed service cable entering from below - notice the bare earth conductor that attaches to the sheath. With the cut-out carrying this branding, it will date from some point between 1957 (when Siemens Ediswan began, following AEI's [Associated Electrical Industries] hitherto takeover of Siemens Brothers - the Edison and Swan Electric Light Company being part of AEI since 1928) and 1967, when AEI was acquired by GEC. No witness marks of any other components were visible on the backboard, suggesting that a tungsten filament (GLS) lantern may have been fitted before the Beta 5 was, and that the column was group-switched from elsewhere. Indeed, much of Dronfield retains the fifth-core method of switching its street lights to this day, although the control points have been removed and the cabling is now live permanently.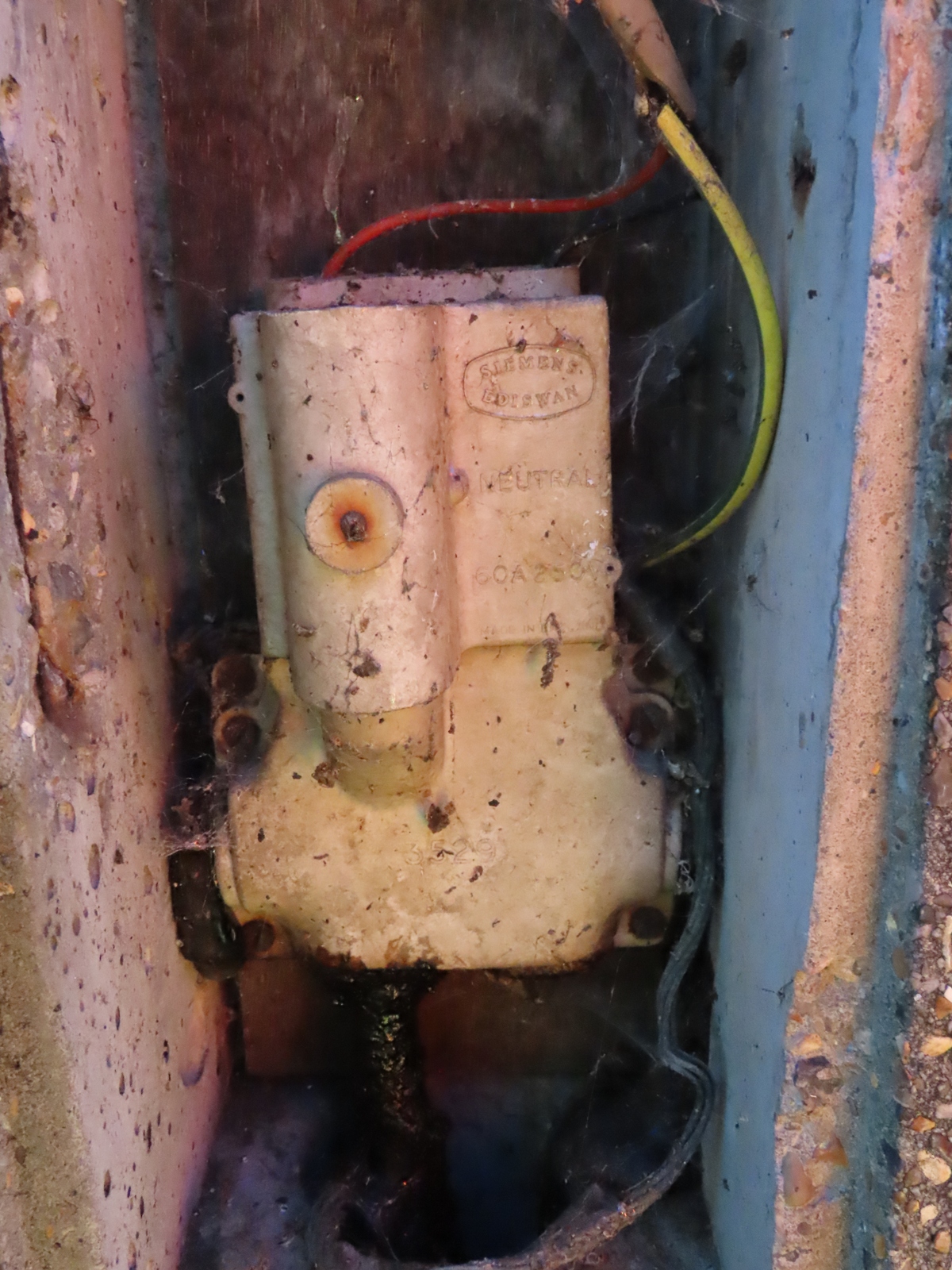 ---
CLICK HERE TO MAKE A MONETARY DONATION
© 2002 - English Street Lights Online