115RB. Off Dunston Road, Sheepbridge, Chesterfield Installed by the entrance to some industrial buildings is a relatively short, rusty, tubular steel post supporting a GEC Z9464 90 Watt SOX lantern. In earlier times, the site was part of the immense Sheepbridge Works, which included both a colliery and ironworks, although the former ceased production in the early 20th Century, and its site became a reservoir to supply water for the latter; itself, closing in 1970. This installation may be a remnant from the site's previous occupier, and given the nature of the business, the post could have been produced on site, and if the Z9464 is old enough (this version appeared in the early 1960s), could be the post's original lantern.
A small aperture in the post (hidden behind the wall in this view) is the only means of terminating an incoming cable with a cable supplying the lantern.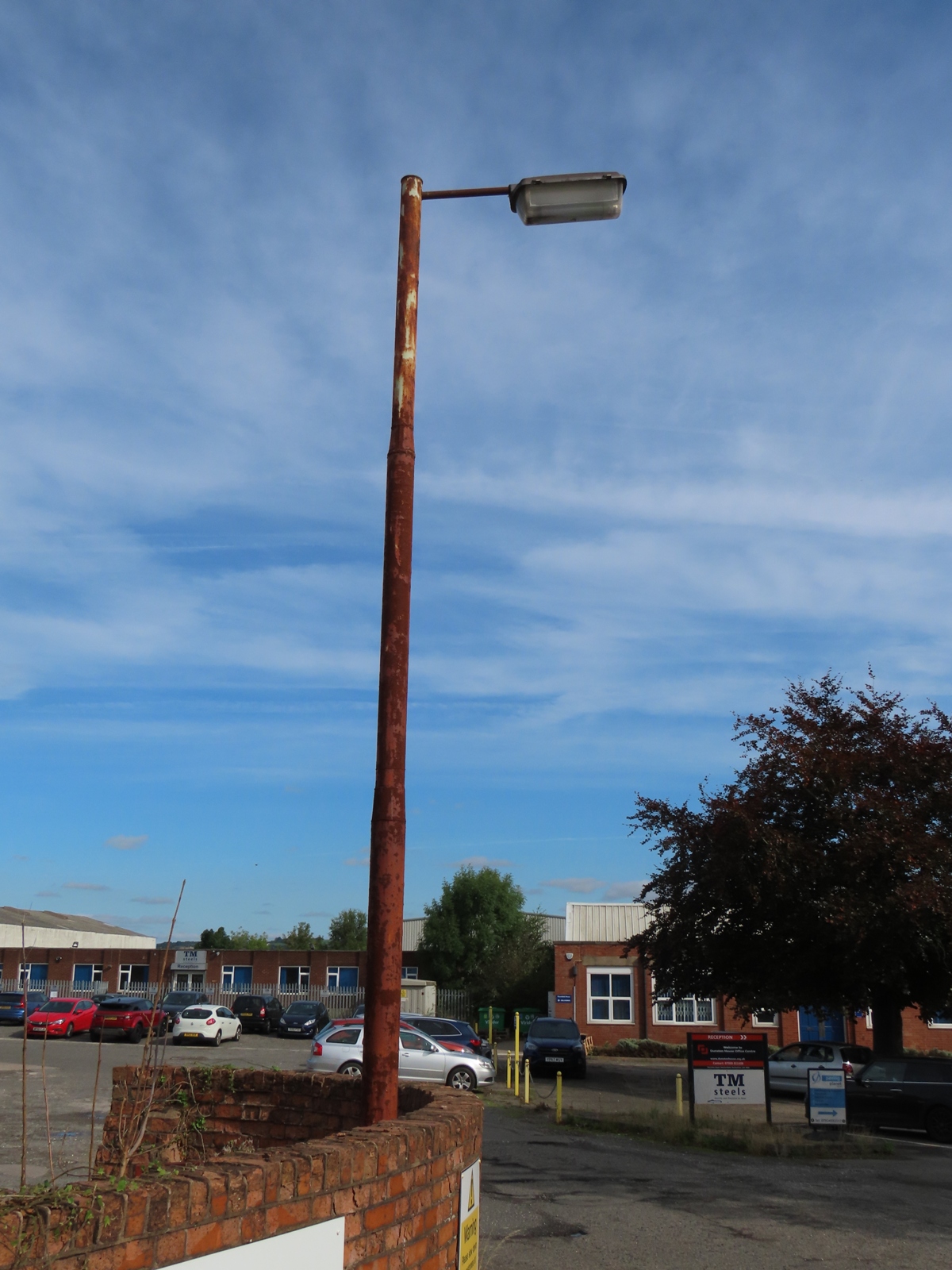 A short outreach bracket is welded to the pole.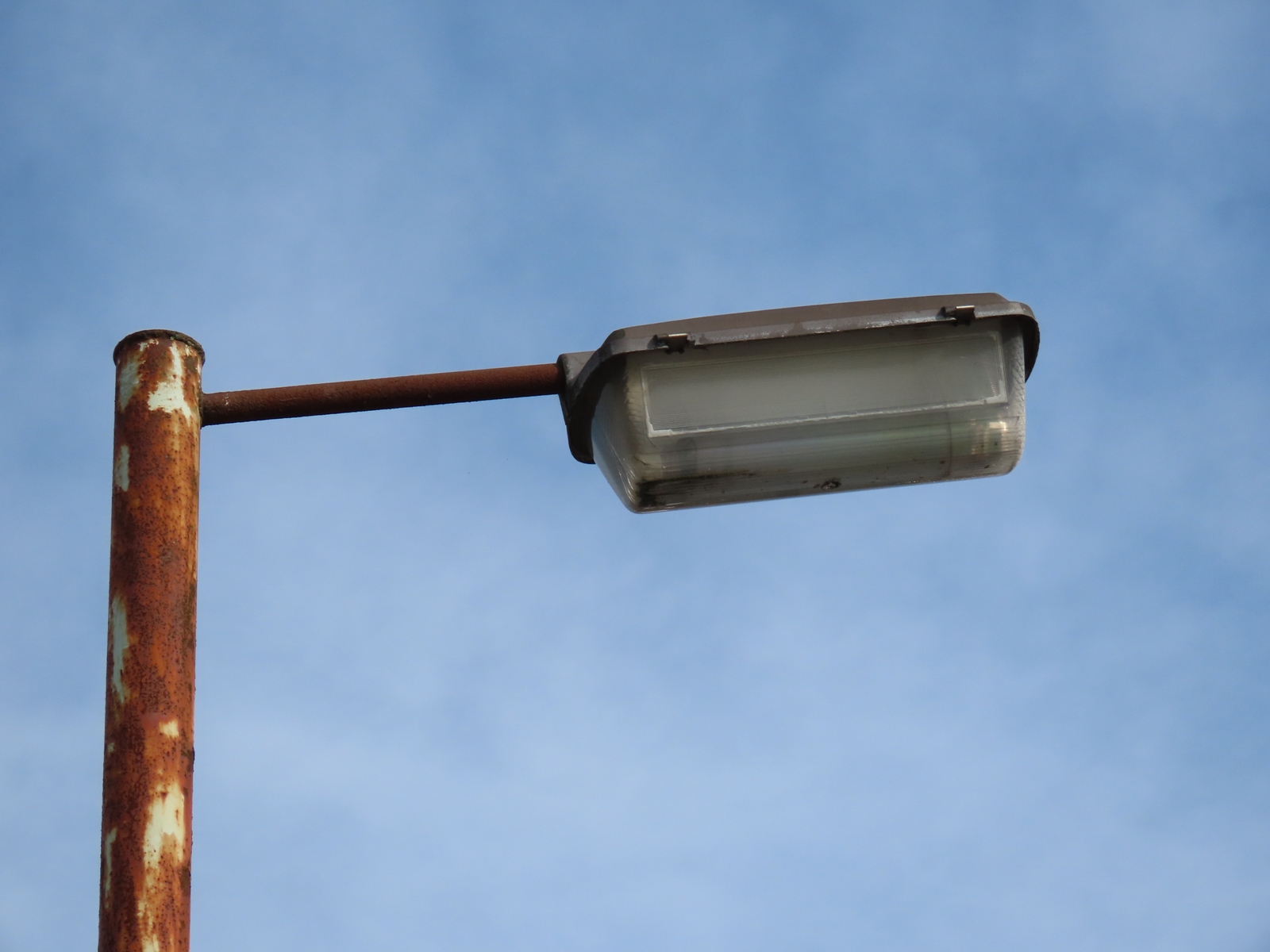 The post features two tapering sections within its overall length.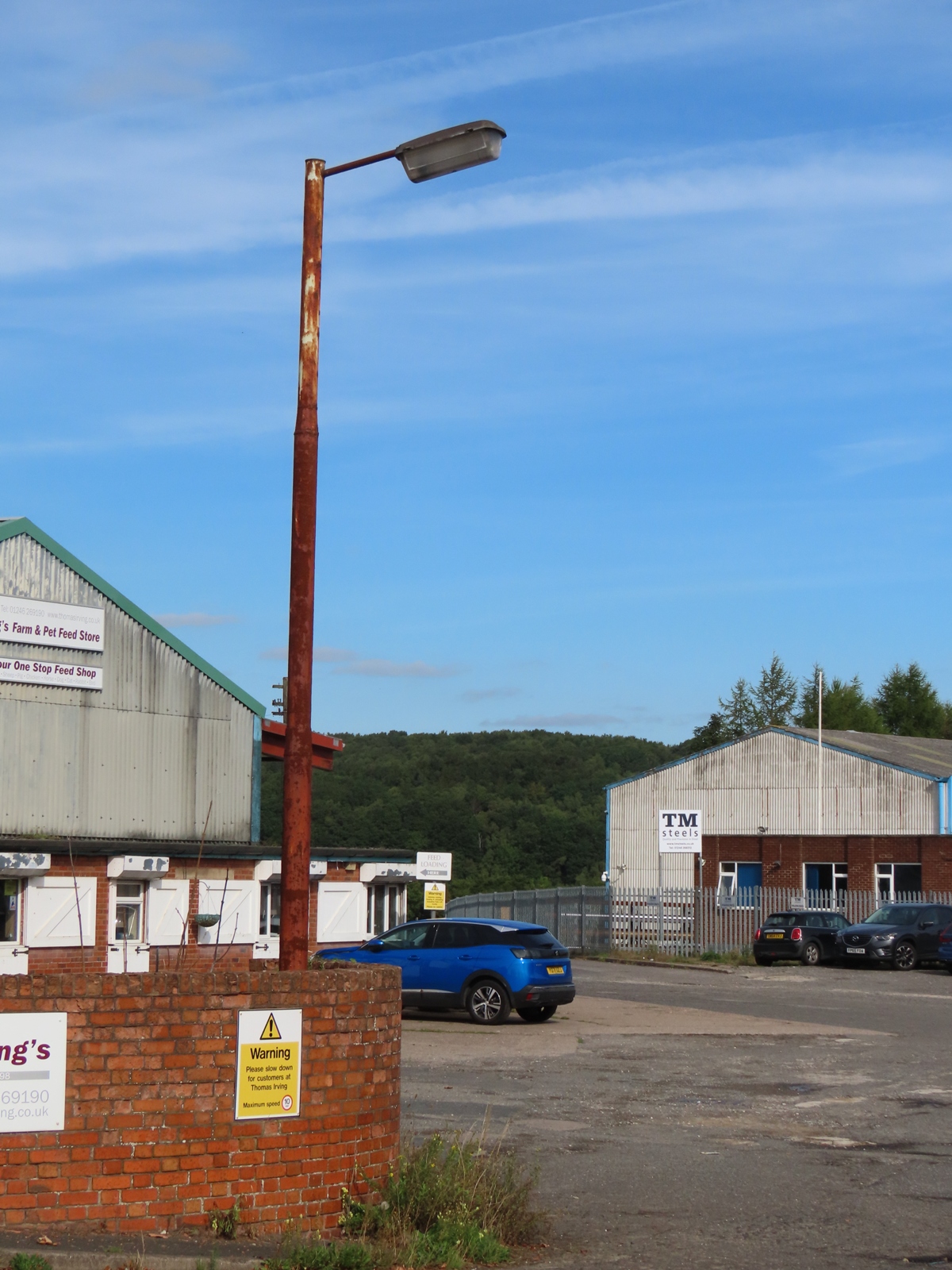 What appears to be a 1980s' OSRAM or Thorn lamp is fitted (the brass collar between the lamp glass and the bayonet cap being the identifier) - judging by the marks on the glass around the electrodes, the lamp is unlikely to have run for many years.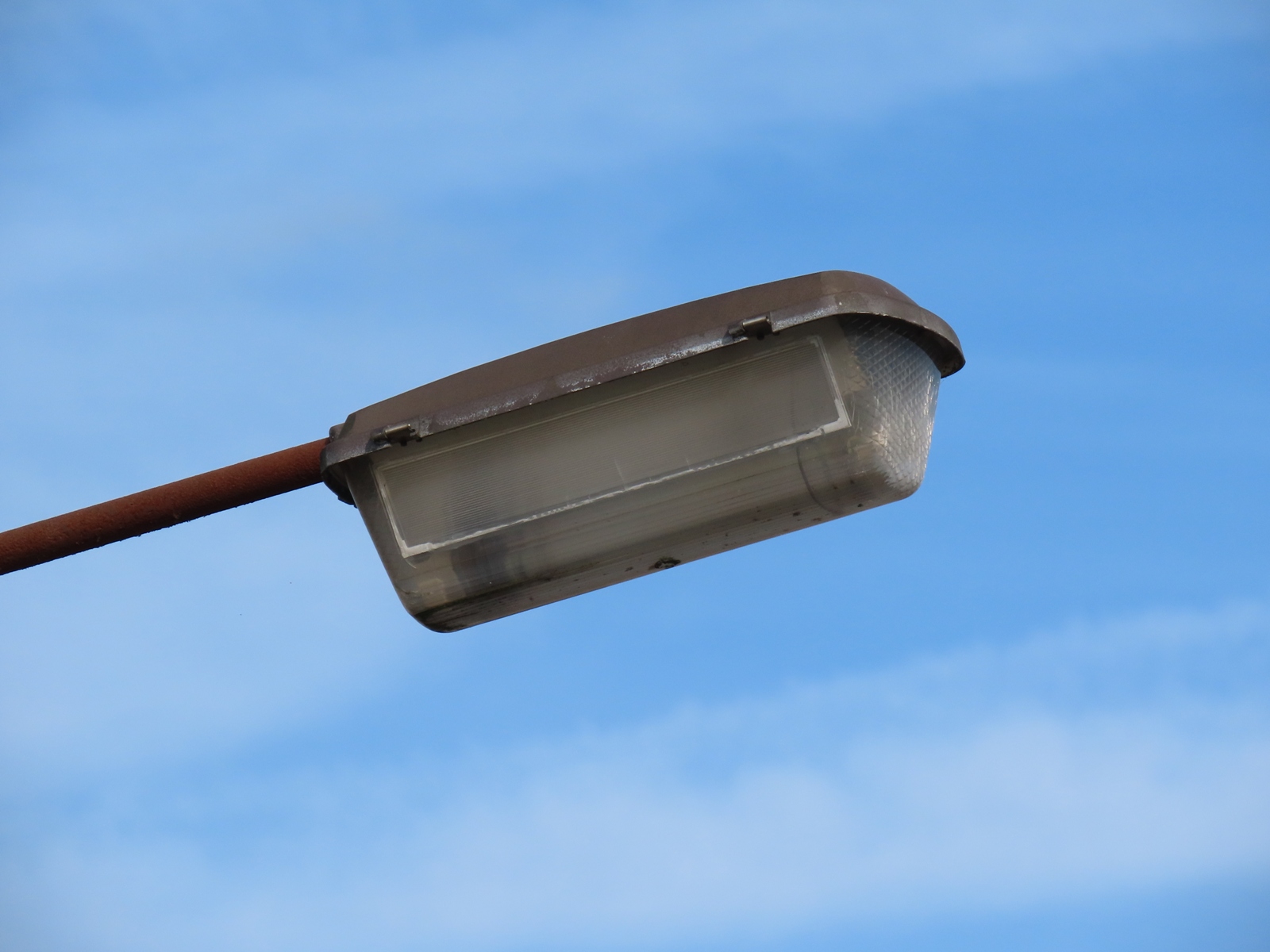 ---
CLICK HERE TO MAKE A MONETARY DONATION
© 2002 - English Street Lights Online