115RA. School Road, Whittington Moor, Chesterfield Situated above a roller shutter door of a vehicle maintenance garage is a GEC 'Clearmain' Z8128B lantern fitted with a glass 'Difractor' bowl, and attached to a simple pipe-based bracket that emerges from the wall. A 1950s' lantern, the Clearmain was a modernisation of the earlier Wembley range, which utilised the same style of bowl, but saw the overall lantern design refined, owing to the more austere post-war era.
The lantern is situated in the approximate centre of the building, and contrary to what you may think after having viewed this image, vehicles are allowed to be painted colours other than white!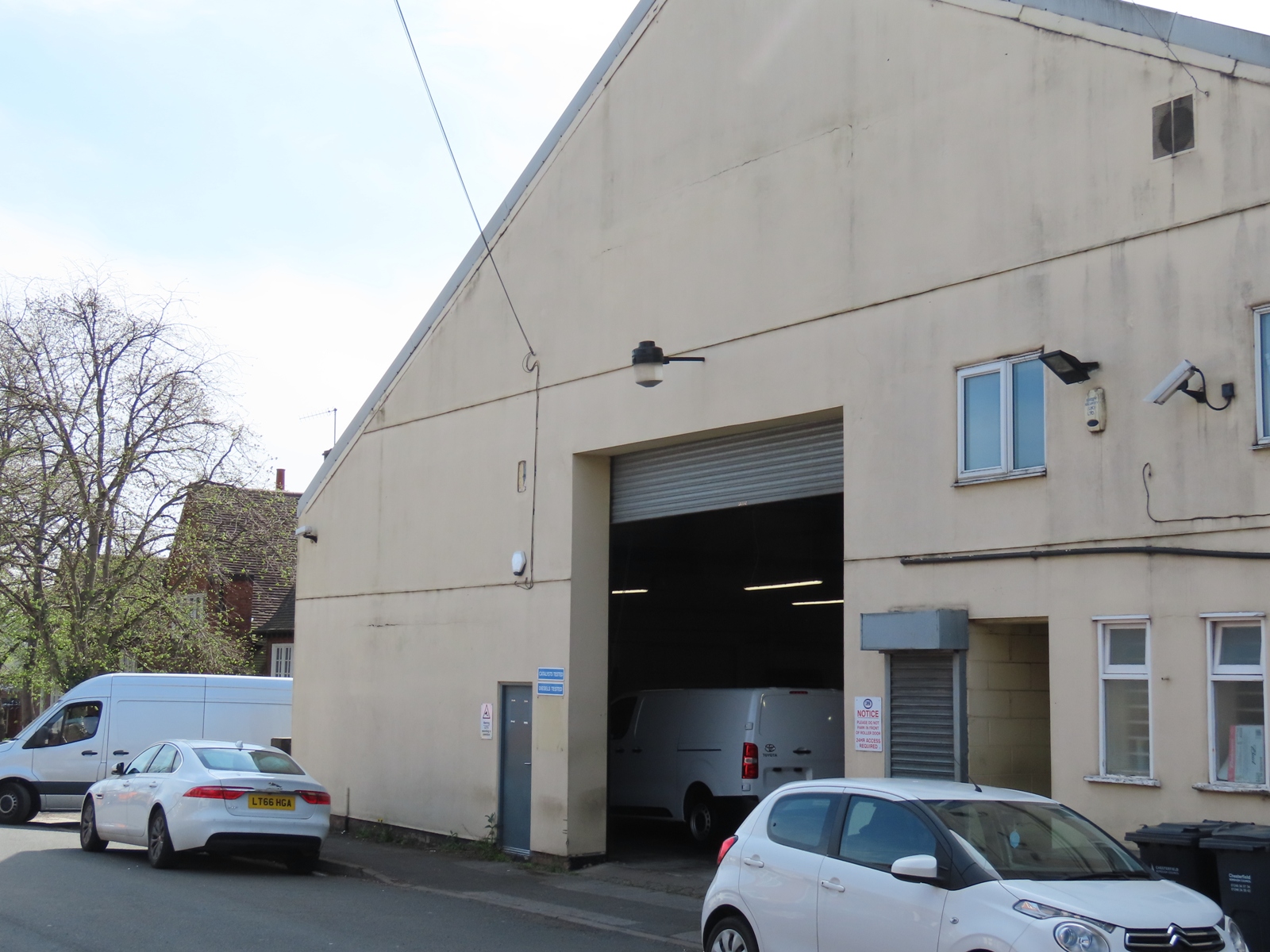 Conversely, the lantern and bracket are painted black, and as the paintwork looks relatively fresh, the installation must be being looked after.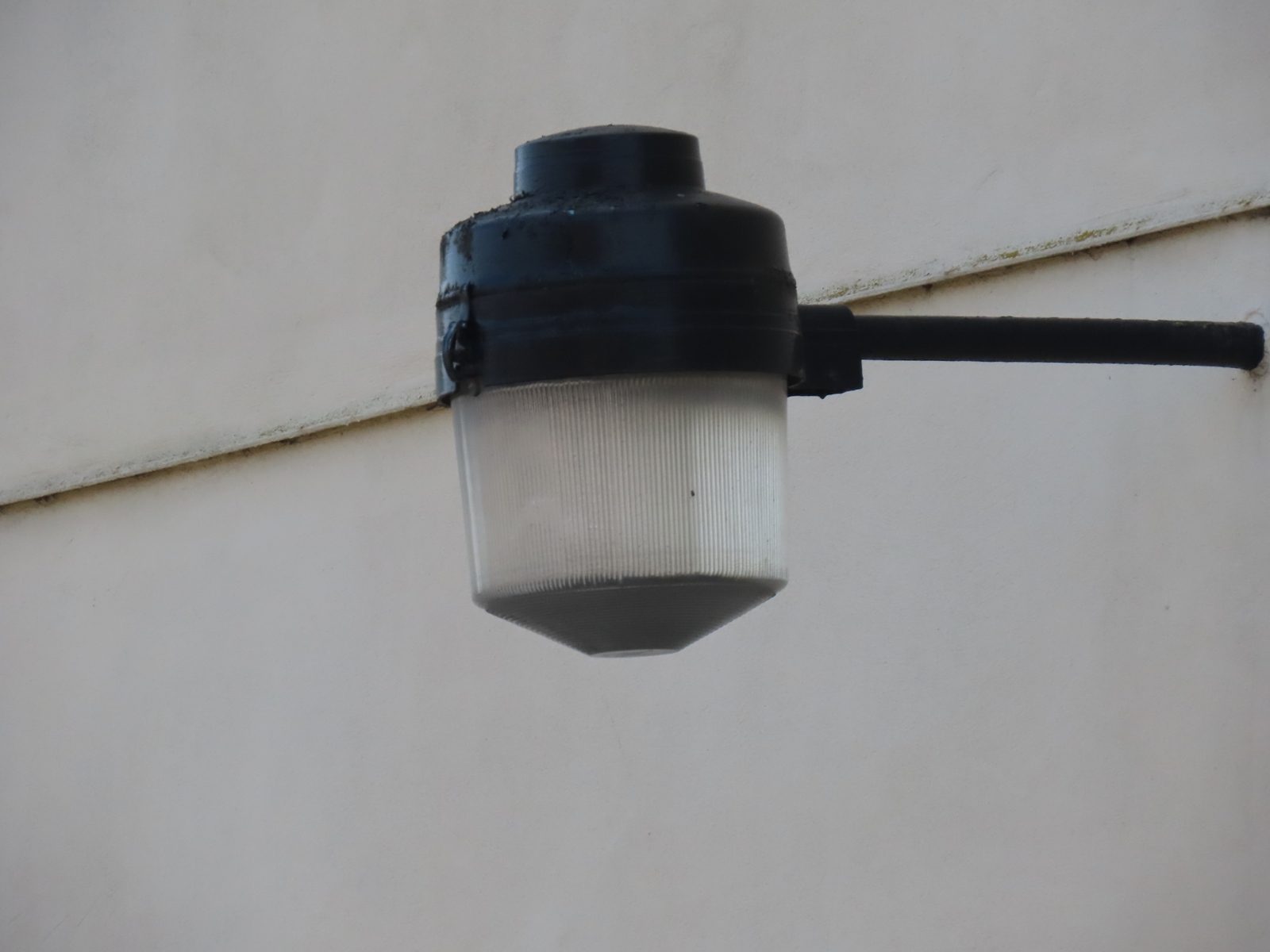 The lantern may not work any longer, however, as a much newer floodlight is positioned a little further along the wall.
The lantern also appears to be devoid of a lamp.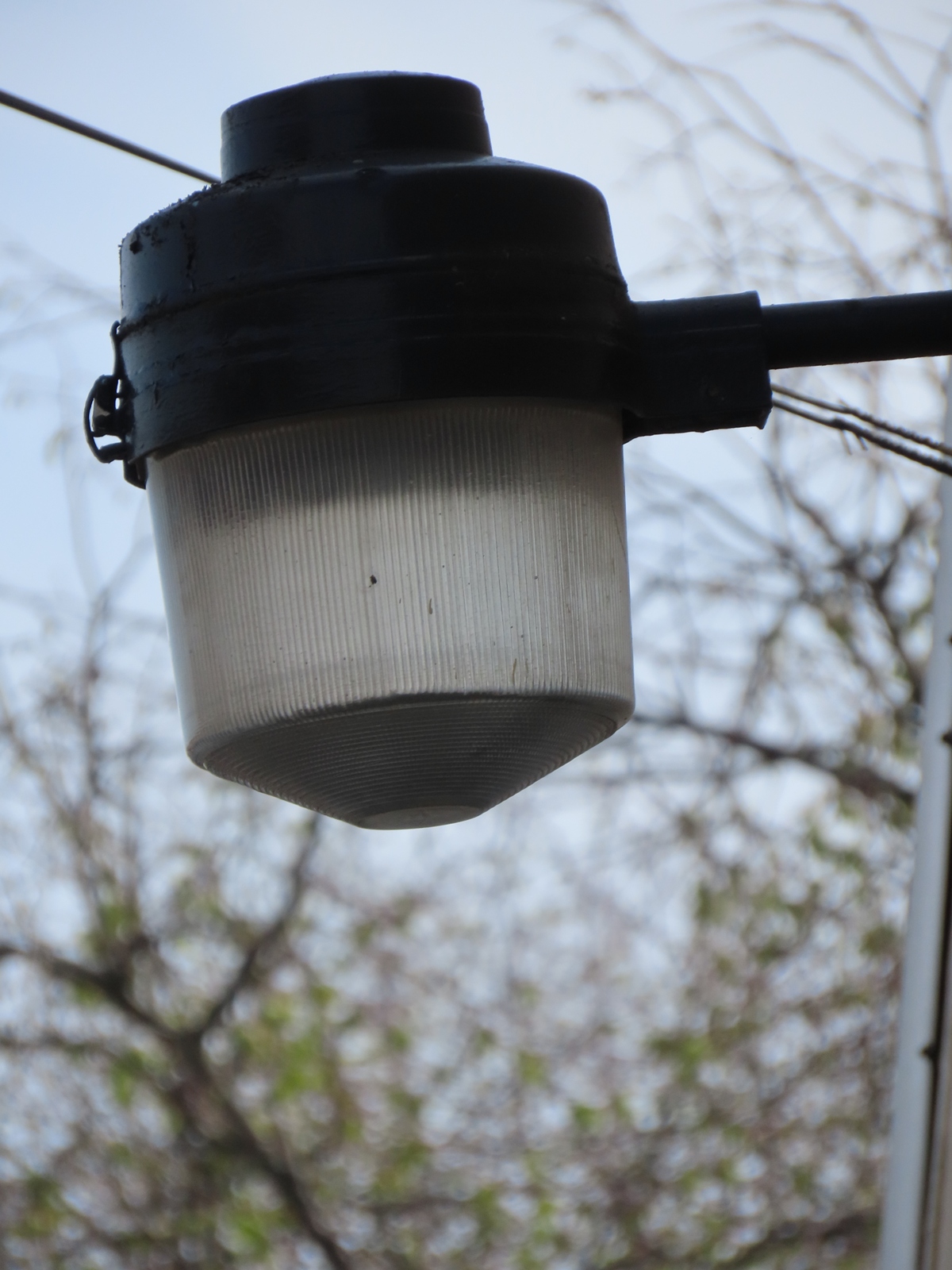 The lantern looks rather inharmonious with all of the modern vehicles below it.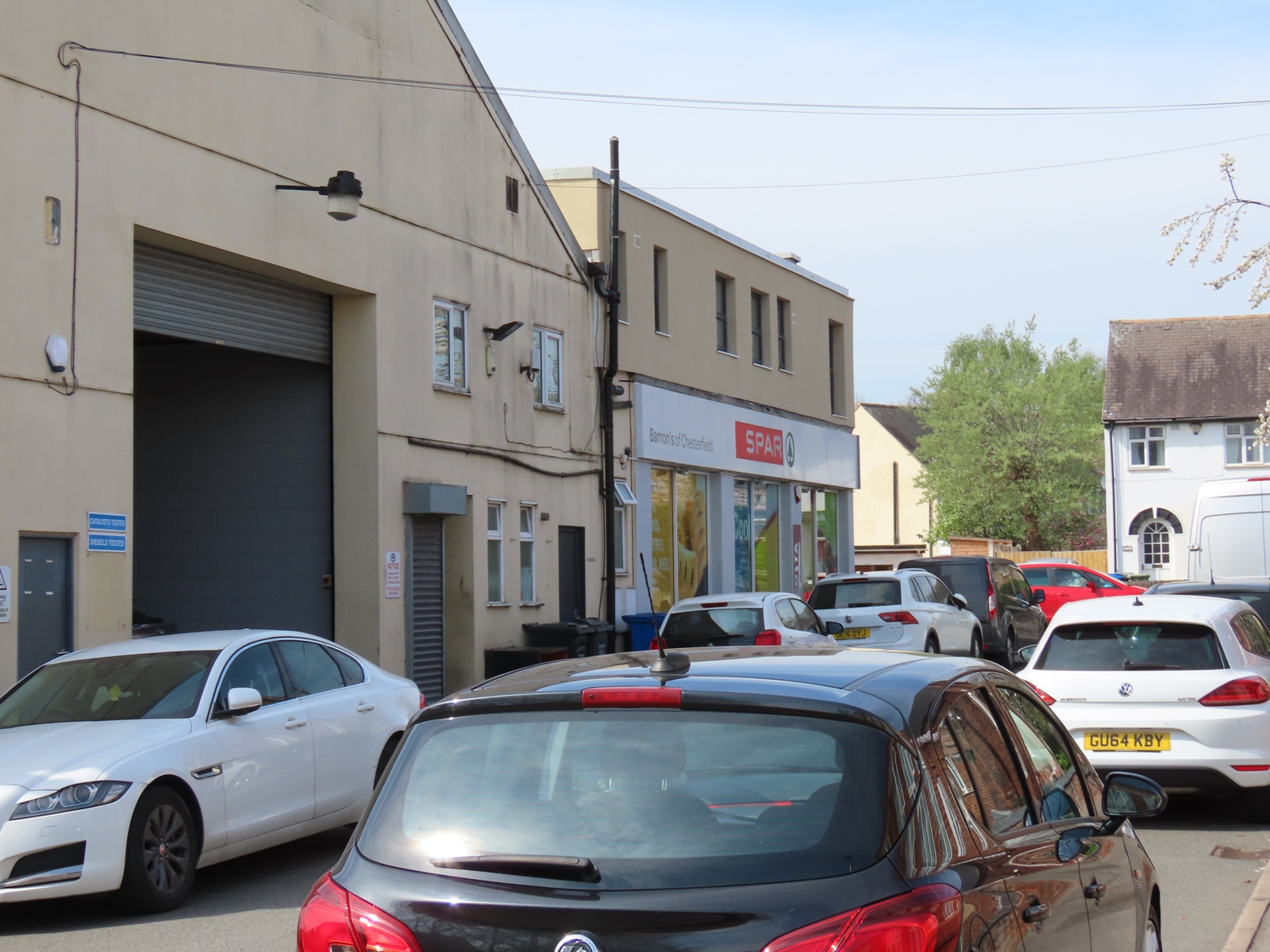 The considerable weight of the bowl appears to be causing the bracket to sag downwards slightly.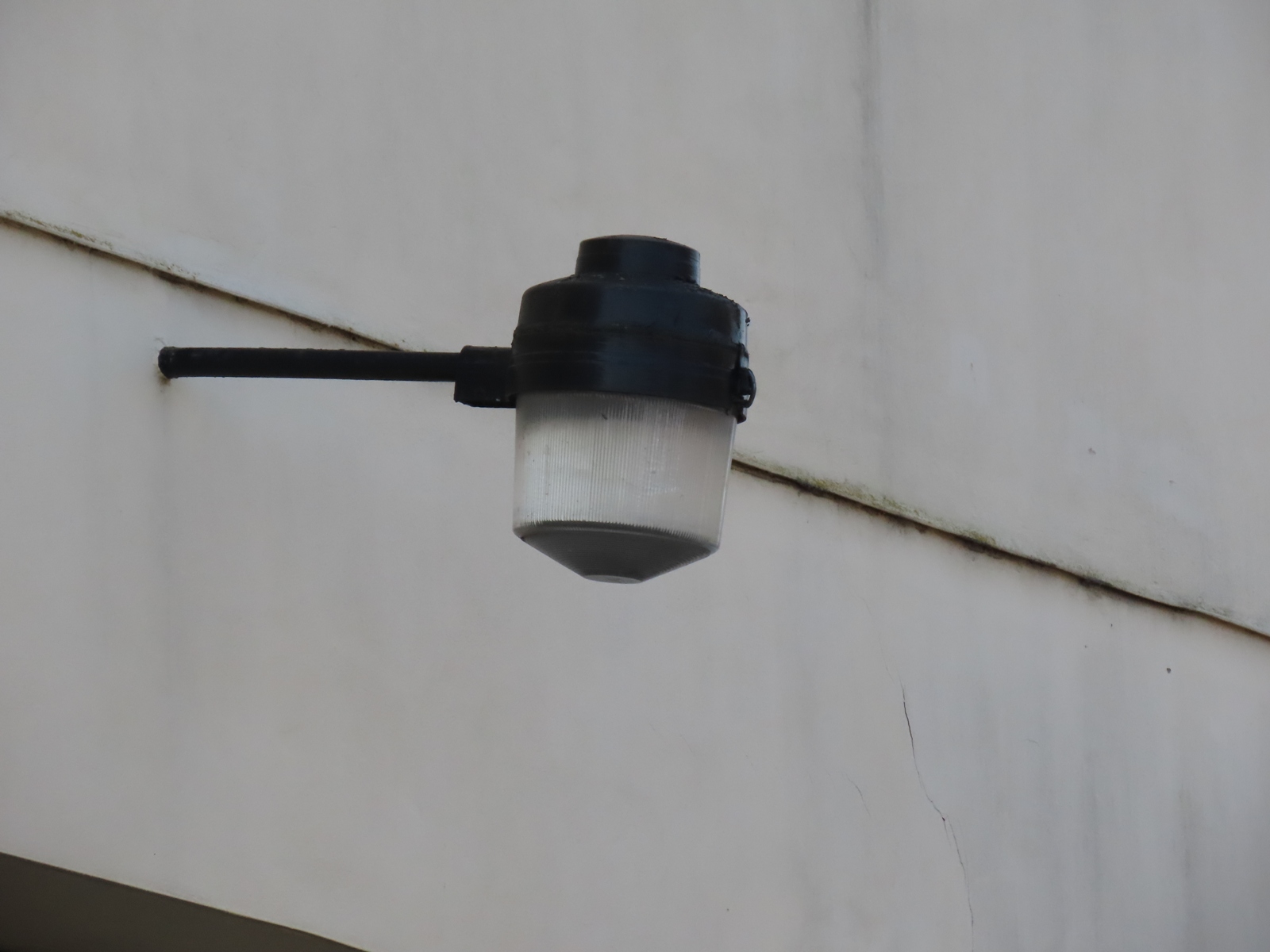 ---
CLICK HERE TO MAKE A MONETARY DONATION
© 2002 - English Street Lights Online