115ca. Bank Close House, Off Hasland Road, Chesterfield Situated on the driveway leading to the Residential Care Home is an ELECO 'ElecoSlim 1308' 15 ft (5 m) concrete column supporting an ELECO-Way PT 895 Slim Post-Top lantern. Sadly, the lantern's canopy is missing, and from judging by the amount of detritus that has gathered within the bowl, this is not a recent development. Needless to say, the probability that the lantern is in nightly operation is slimmer than both the column and lantern combined.
This column is one of several that line the access to the Care Home; these days, it is the first passed from Hasland Road, but was the second until a column by the entrance, and fitted with a Thorn Gamma 6 lantern, was removed.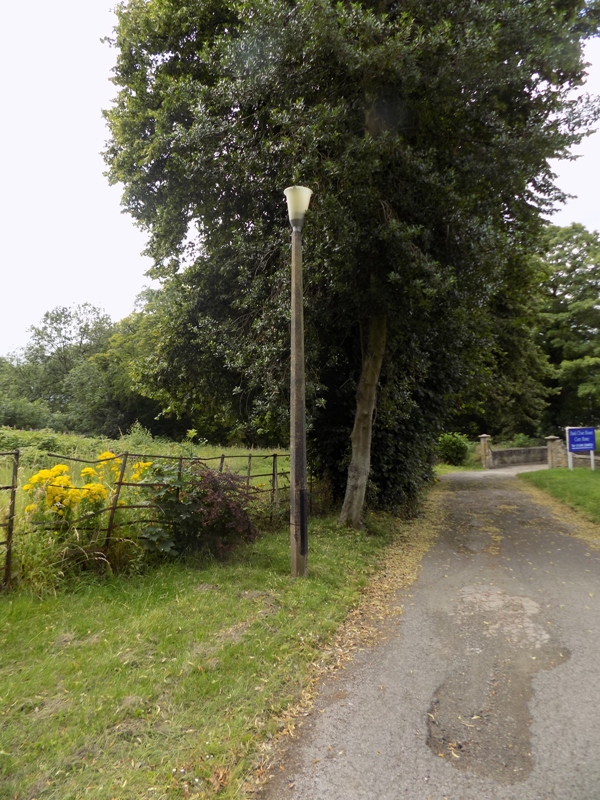 The column itself is in good condition, with no visible signs of spalling being present.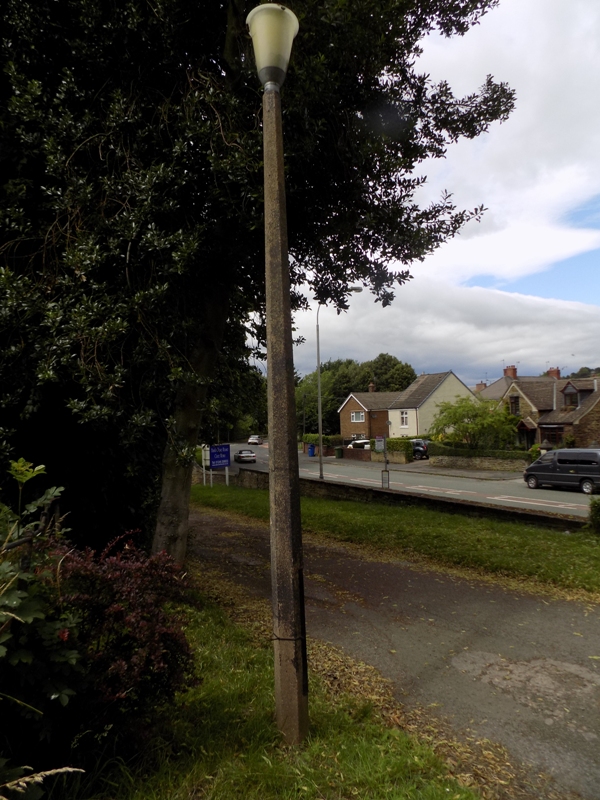 The lantern's bowl is polycarbonate, and has discoloured over time, though not as heavily as if the lantern had run a mercury lamp. Therefore, it may have run a 35 - 55 Watt SOX lamp when in use.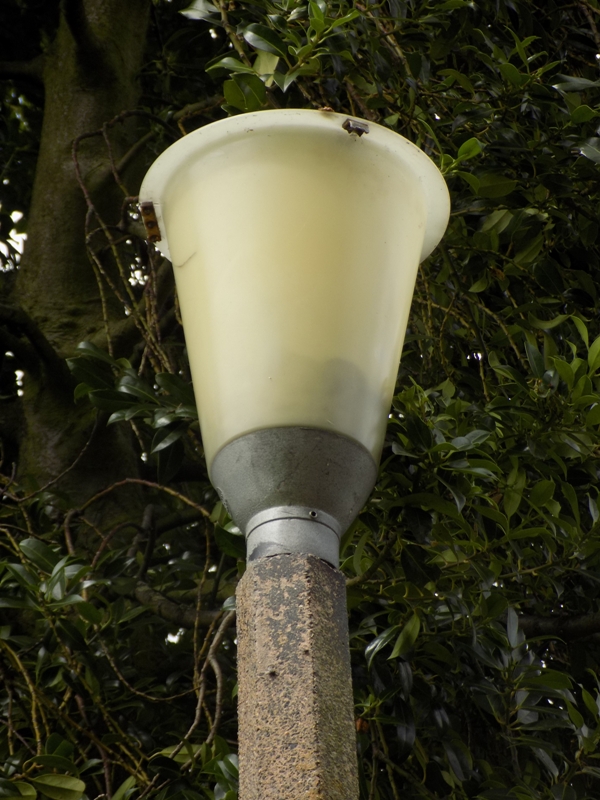 The lantern is positioned 'backwards' on the column, with the ELECO logo facing away from the driveway. Although the canopy hinge is attached to the portion of the bowl above the logo, as the bowl is free to rotate on the lantern's lower casting, I do not think that ease of accessing the lantern from the driveway side was the reason for this positioning.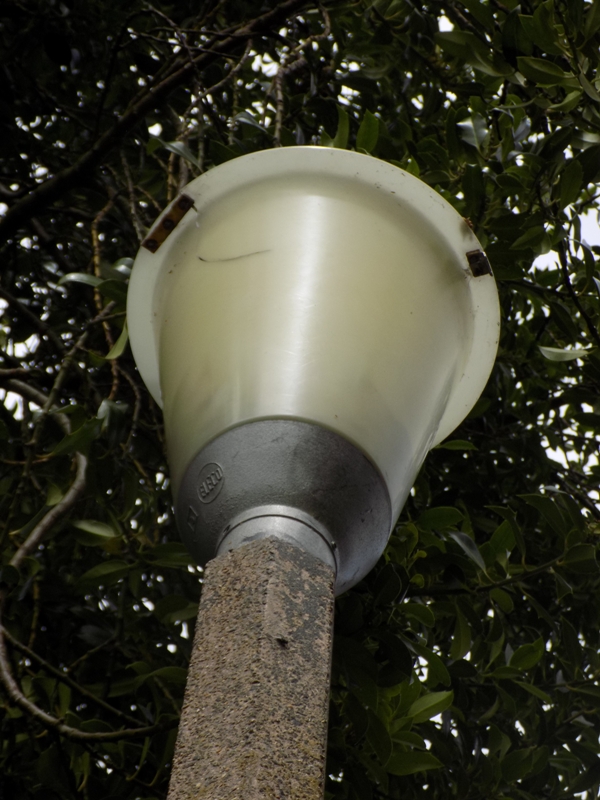 A cable tie secures the column's door these days. The column's profile looks similar to the 'Byway NX' column produced by Concrete Utilities, and may have been made by them under licence.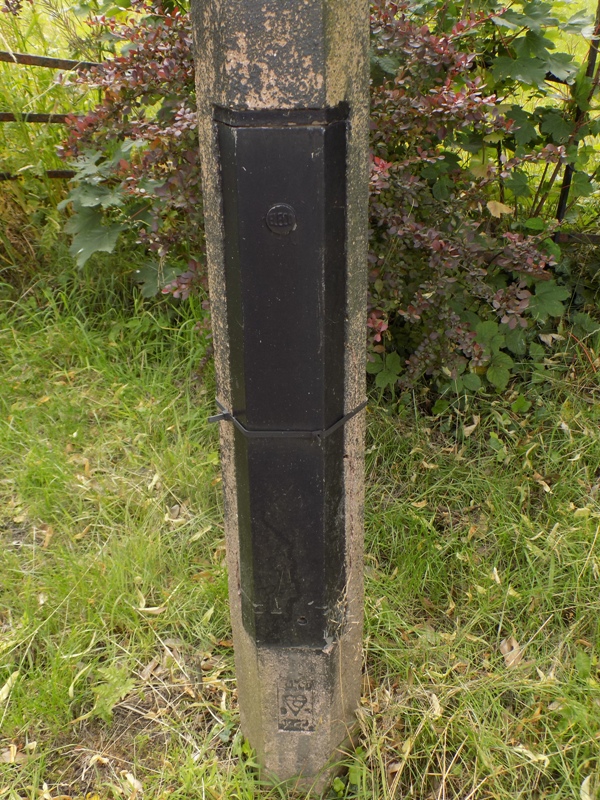 By November 2021, an LED floodlight had been (rather crudely) attached to the column, in place of the lantern.
---
CLICK HERE TO MAKE A MONETARY DONATION
© 2002 - English Street Lights Online