115l Soresby Street, Chesterfield Approaching the junction with Saltergate stands a disused and seemingly abandoned signpost, dating from around the 1950s. This would once have supported some form of illuminated traffic sign, as evidenced by the base compartment, and the remains of components within it. Although the post does not feature any details of its manufacturer, it was possibly made by Gowshall, a prominent manufacturer of traffic sign equipment in the past (later becoming part of Pearce Gowshall and eventually the Signature Group).
The post is very short; if brought back into service these days, it is unlikely that it would be long enough for any newly-attached signplates to be placed the required 2.1 m above ground level.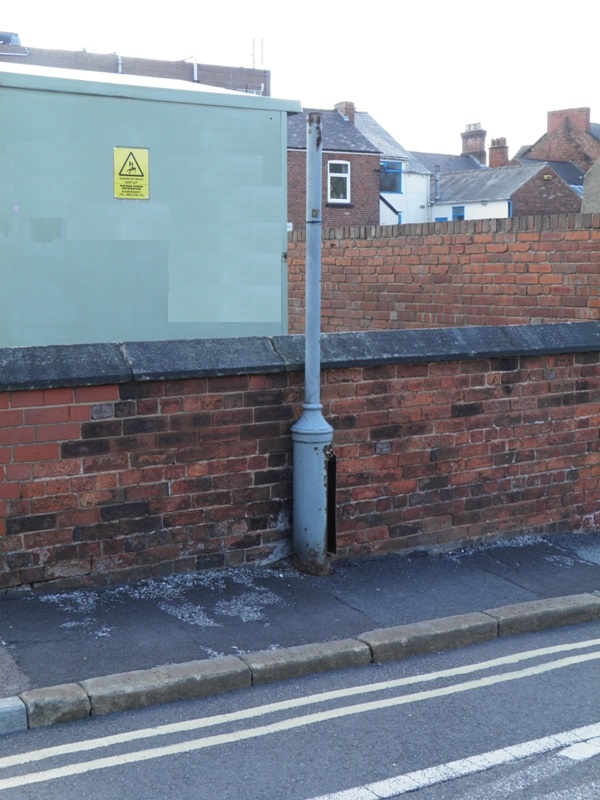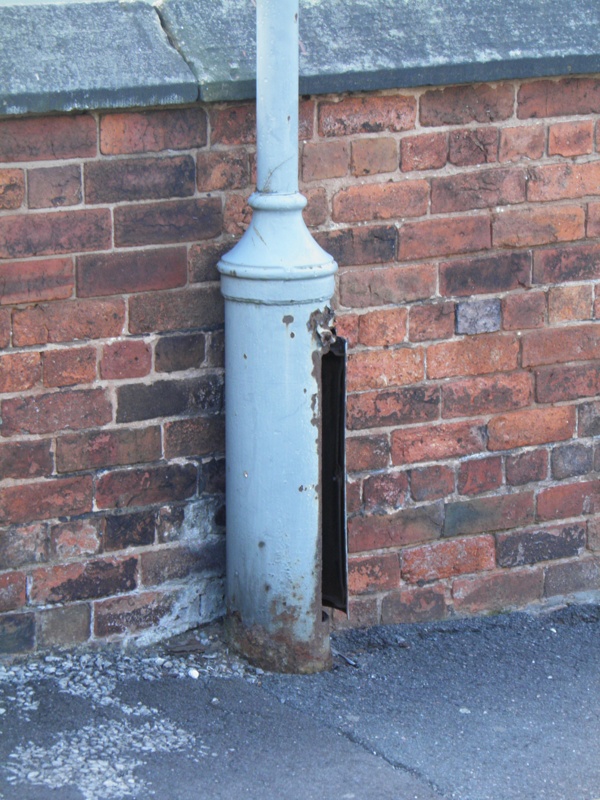 The post's inspection door hinges to the right...a slight design flaw, given that there is a rather solid wall also to the right - though of course, the post could have been installed in such a way that would have mitigated this issue, assuming that the wall existed before it did, of course! Visible within the base are the (rather burnt-looking, it has to be said) Bakelite case of a 1950s' Sangamo mechanical time switch and a porcelain fuse holder...oh, and some 2015 litter, just for good measure!
---
CLICK HERE TO MAKE A MONETARY DONATION
© 2002 - English Street Lights Online