125. Queen's Road, Nuneaton, Warwickshire Thanks to Darren Ford for locating these Survivors. Located adjacent the Ropewalk Shopping Centre are two Revo 'Haddington' C14446 wall-mounted fluorescent lanterns. Both have long-since been abandoned, and indeed the front cover of one has disappeared (although it may simply have fallen onto the canopy below). While this is a shame, it does of course allow the insides of the lantern to be made visible.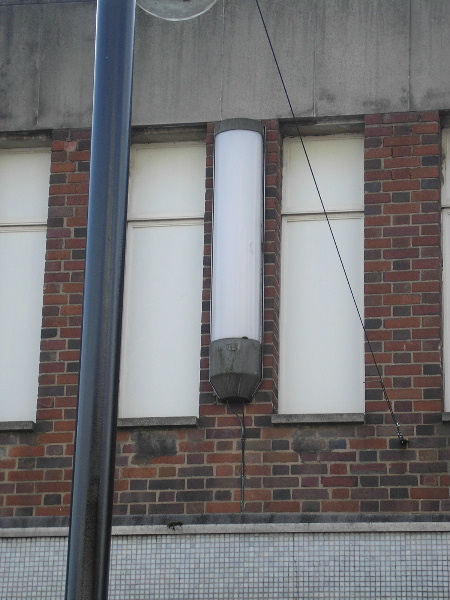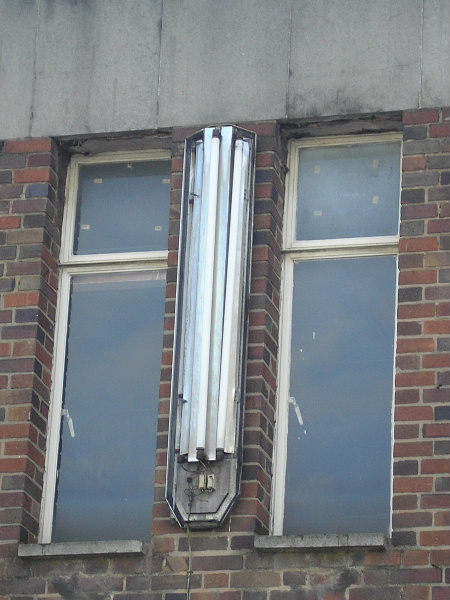 Zooming out the camera on the first photograph reveals that the Haddington isn't the only abandoned British icon in the area: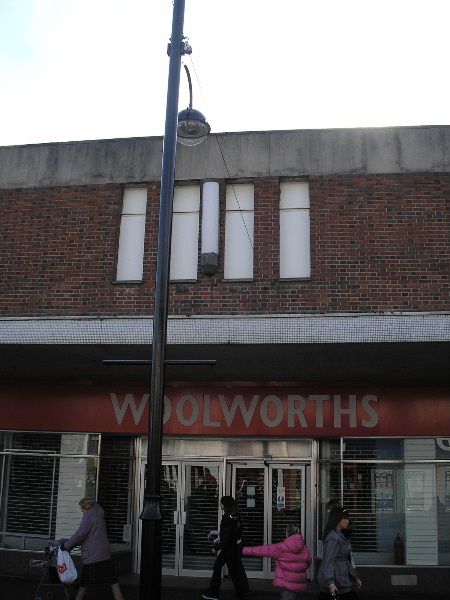 By 2017, the Haddington with the missing bowl had been removed; the other example remained, however.
---
CLICK HERE TO MAKE A MONETARY DONATION
© 2002 - English Street Lights Online