126A. Station Road, Stanley, Ilkeston Long-abandoned, and in a particularly perilous state, is a Stanton 7 15 ft (5 m) concrete column that is located alongside some industrial premises - formerly, these served as the bath house for workers at the Stanley Colliery (which was situated alongside), but today, are given over for other uses. The bath house building dates from 1953, which is likely to be the approximate age of this column, and a second column that is positioned further into the site, behind the security fence, and is also derelict. With the colliery having closed in July 1961, the columns have had plenty of time to fall into disrepair, and are unlikely ever to return to use.
The column is barely visible, owing to ivy having grown up and around it, and with other trees adding further to the camouflage.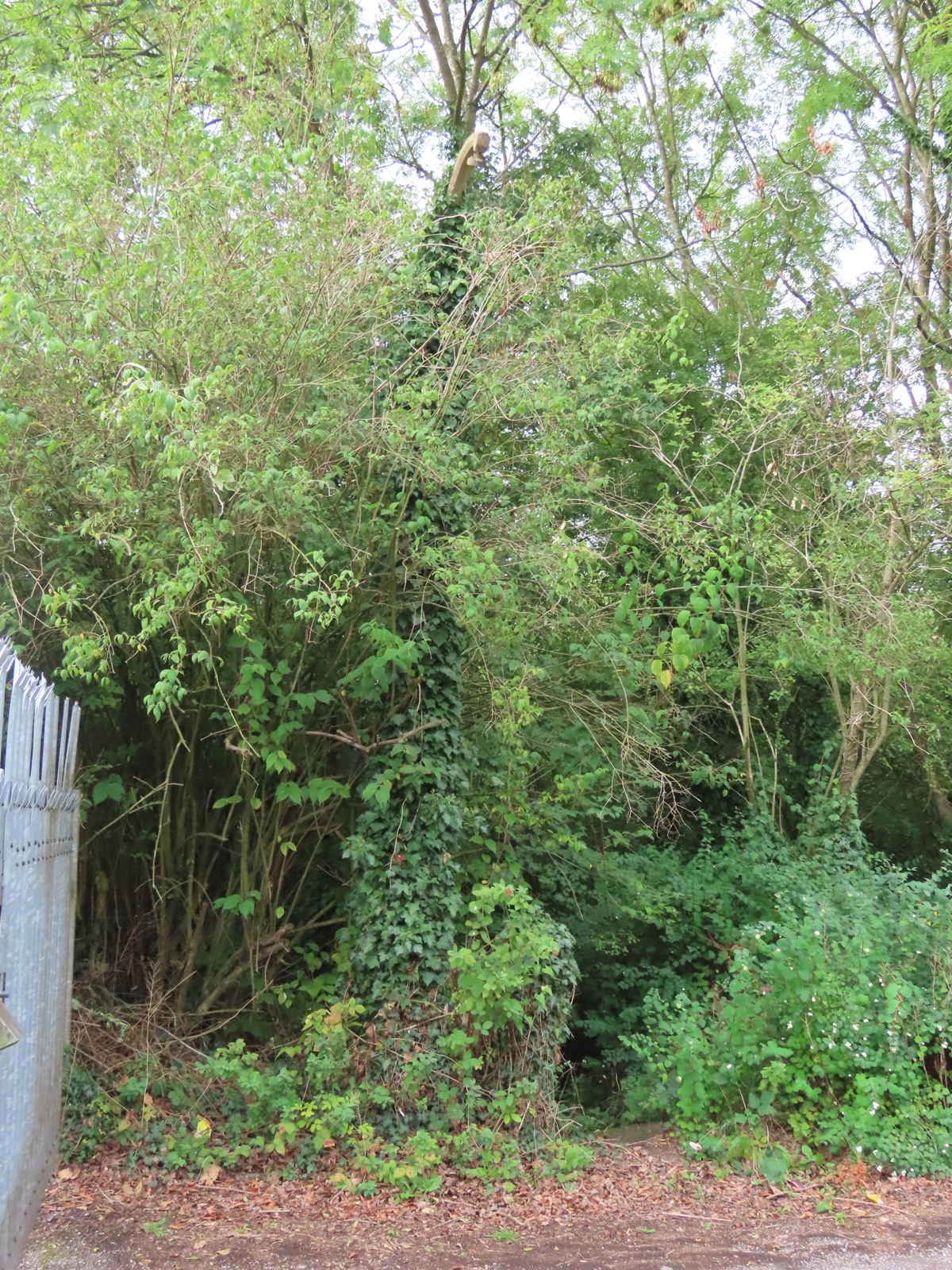 Only the uppermost part of the bracket is visible, with the remnants of a cast iron lantern (along with strands of its wiring) still being attached to it.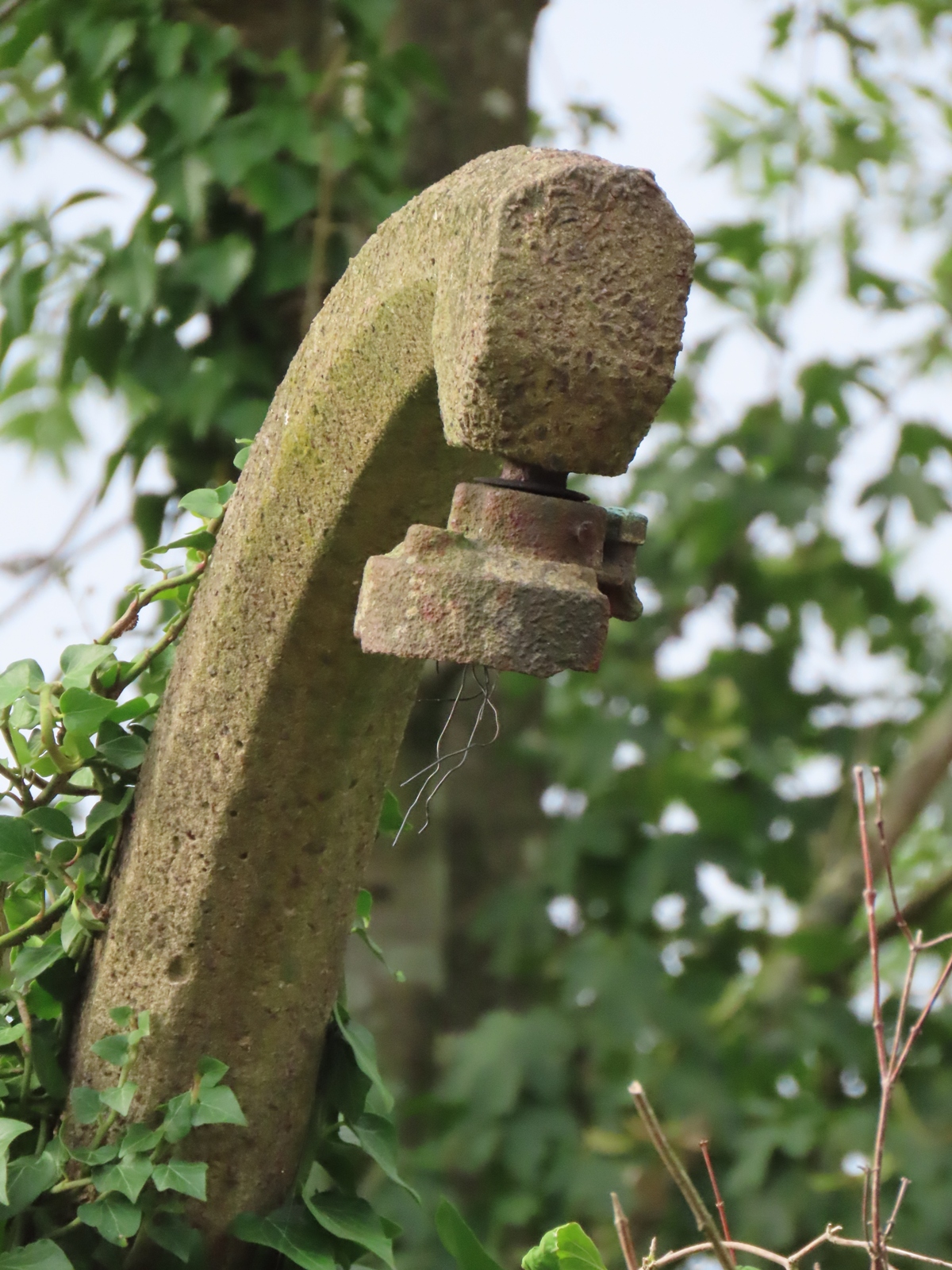 The lantern has been wrecked for so long that where the rest of the canopy has broken away, the edges are now pitted and dull with rust.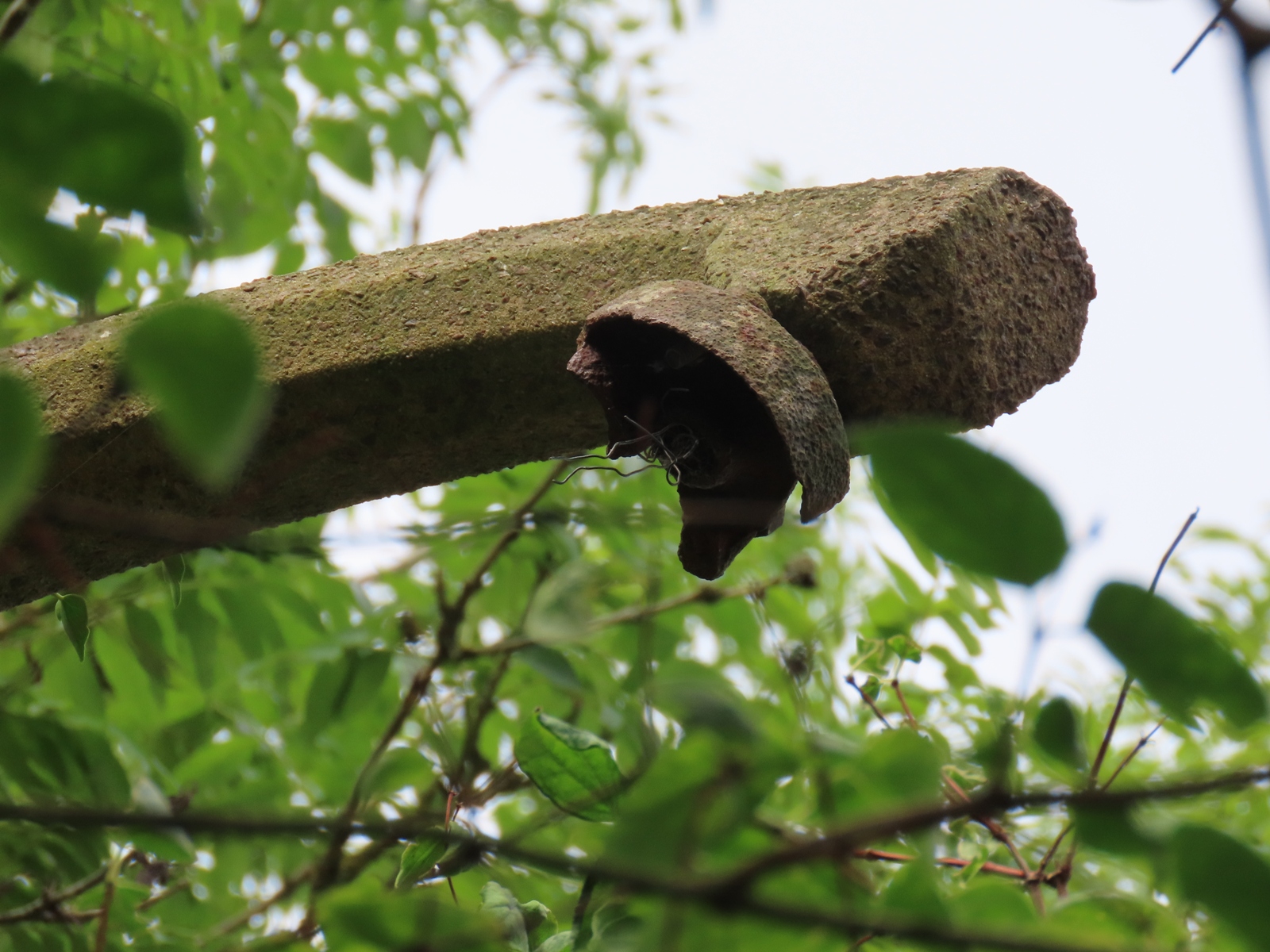 Only when viewed from the road does the bracket's precarious appearance become apparent. The other column is somewhere behind this one, but is obscured by the trees (and the fact that the sun was shining right into my eyes at this point).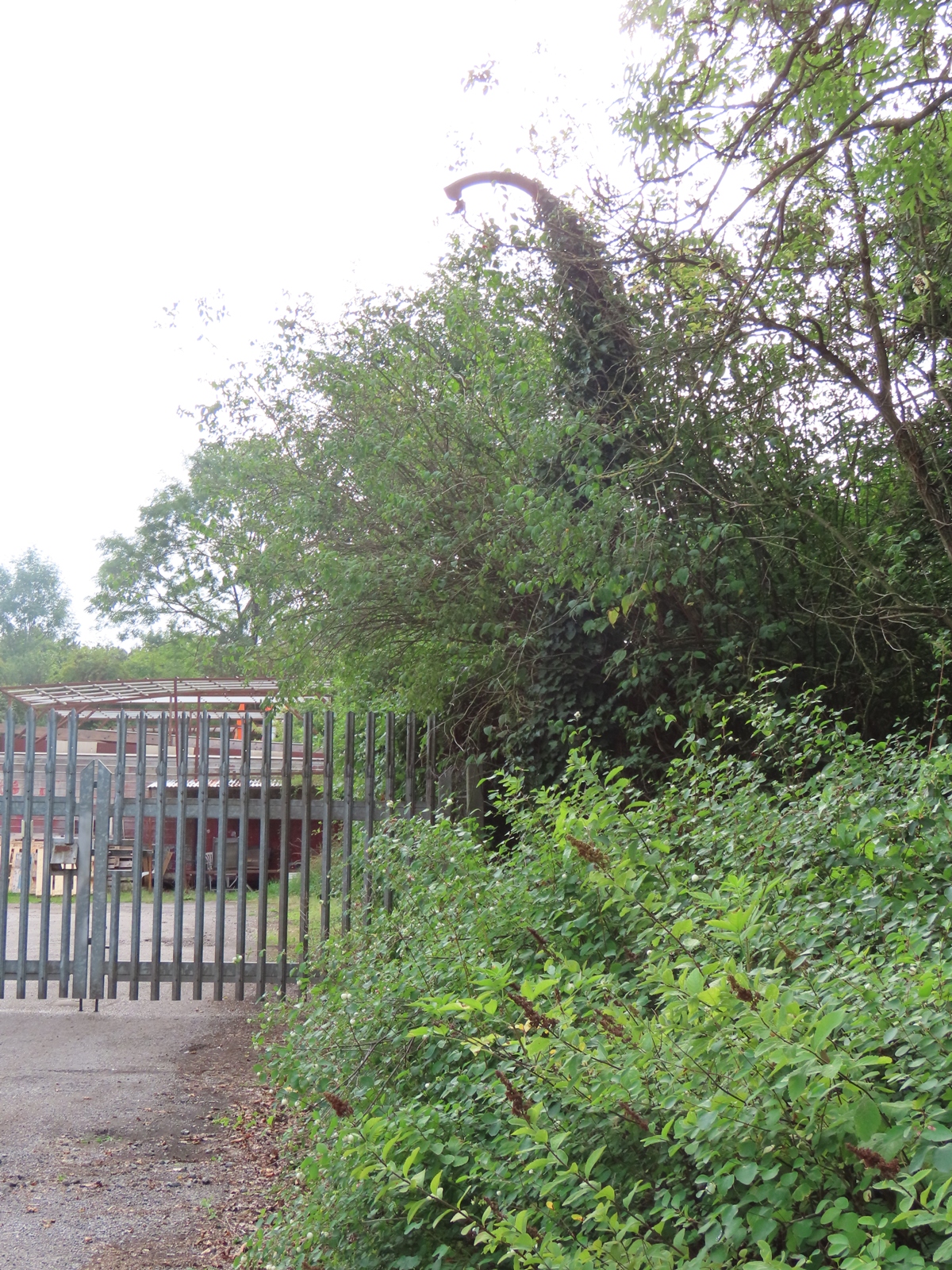 I would like to see how spalled the rest of the bracket is, with it leaning forward so severely, but I fear that the ivy might be the only thing holding everything together, and with that removed, the bracket could fall without warning!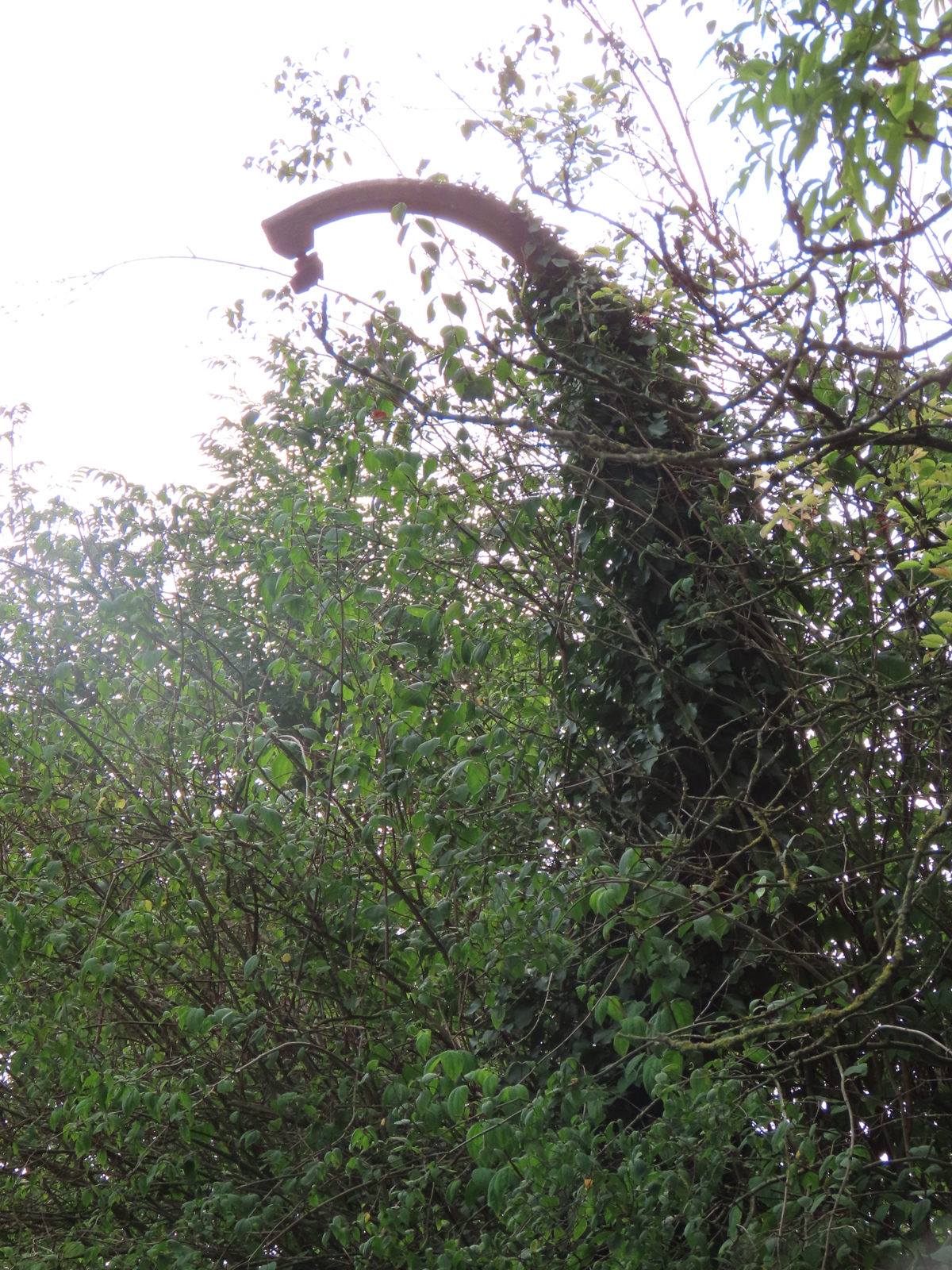 ---
CLICK HERE TO MAKE A MONETARY DONATION
© 2002 - English Street Lights Online