12J. Mitcham Road, Tooting, Wandsworth, London. Standing on a pedestrian refuge in the middle of the road near Tooting Broadway Underground station is a very ornate cast iron lighting column supporting a five-headed bracket and lantern arrangement. Originally, the installation was situated in the middle of the junction at Tooting High Street nearby, but was moved to its present location, in order to improve traffic flow around the junction. Unusually, the lanterns each ran several gas mantles, rather than being converted to electricity, and could be seen operating in daylight. When visited in July 2020, however, the lanterns were extinguished - they may have been changed to operate only at nightfall, or the gas supply may have been disconnected.
The installation appears in the opening credits for the first three series of the 1980s' comedy Citizen Smith, as "Wolfie" Smith (played by Derbyshire's very own Robert Lindsay) emerges from the station and crosses the road. Back then, the lanterns are missing from their brackets, although work seems to be taking place on the refuge at the time, and so they may have been removed for the duration of the work.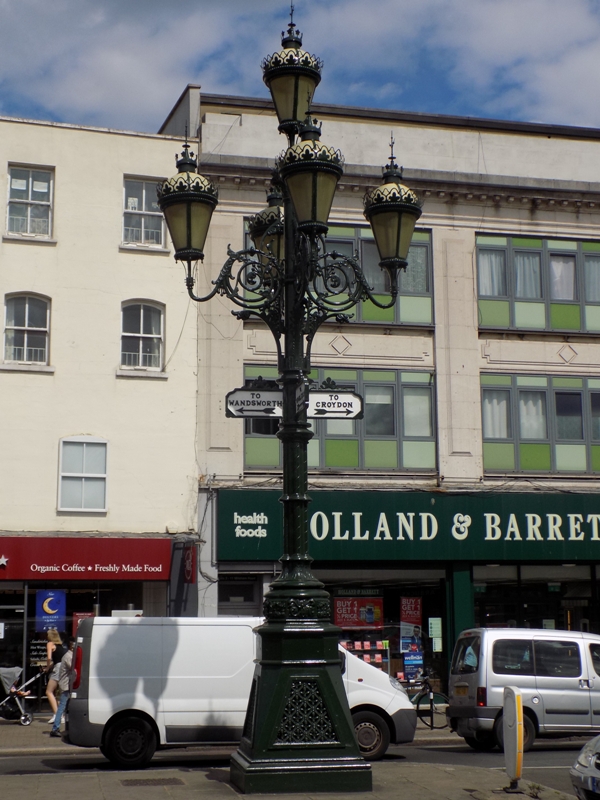 Cast directional signs are installed approximately half way up the structure; these indicate the directions of Wandsworth, London, Croydon and Wimbledon. Of course, when the column was situated in the centre of the junction, these signs were a little more accurate.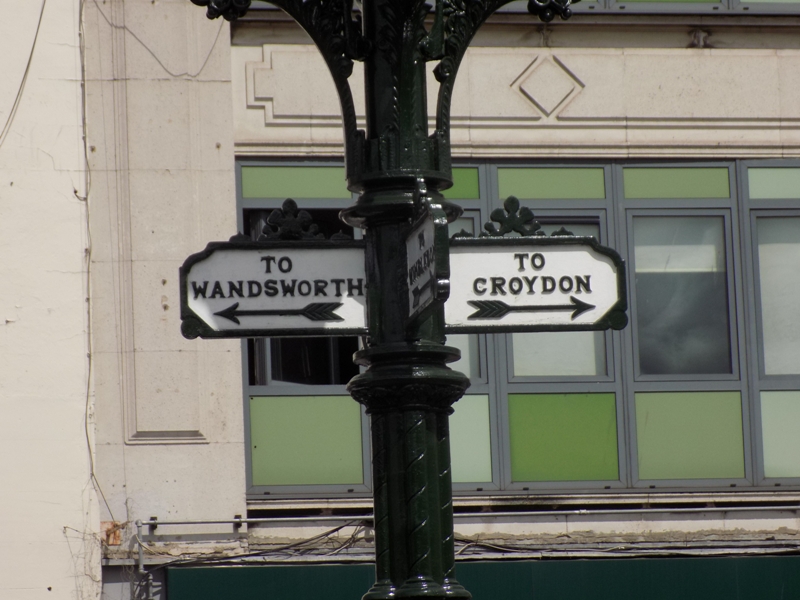 A five-headed installation exists at the junction of Kedleston Road and Duffield Road in Derby; whilst this is a modern reproduction setup, it is intended to emulate an earlier installation that gave the area the name 'Five Lamps' amongst locals.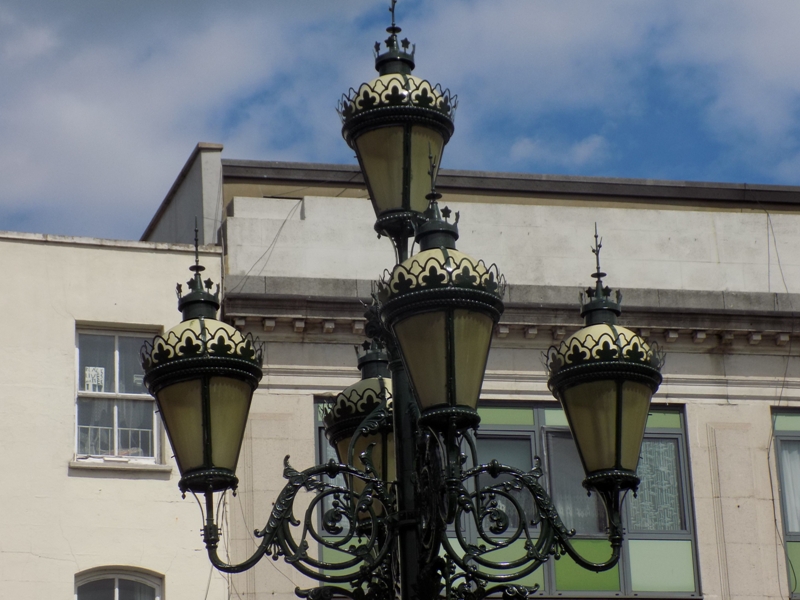 Assuming that these lanterns are not modern replicas, the yellowed polycarbonate glazing panels would have replaced glass equivalents - when new, the plastic would have been colourless.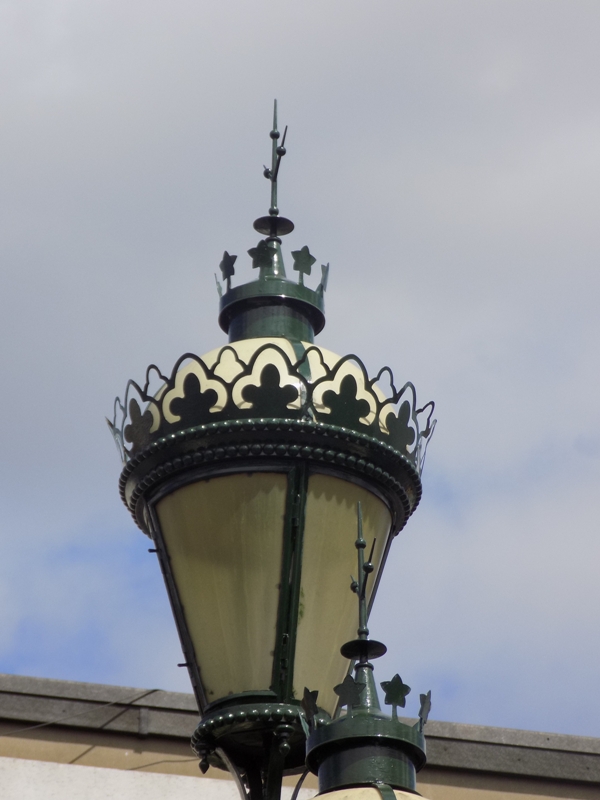 A single post-top gas lantern installation survived on the southern refuge of the junction until some point after April 2018. The reason for its removal is unknown.
---
CLICK HERE TO MAKE A MONETARY DONATION
© 2002 - English Street Lights Online