12JDB. Effra Road, Brixton, London Borough of Lambeth. Thanks to Alex Monk for informing me of this Survivor. Positioned alongside a bus stop is a London Transport-style concrete column supporting a circular top-entry bracket and Thorn Beta 4 lantern. According to the local heritage list for the area, which describes the installation as a "concrete lamp column dating from inter-war period", it is "the last remnant of the London Transport ticket printing works, which previously occupied the site", and would explain how the column came to be positioned at this location, as much of the London Transport architecture of the era was kept highly consistent, thanks to the collaboration of Chief Executive Officer / Vice Chairman Frank Pick, and architect Charles Holden. Indeed, similar installations survive around the bus station at Southgate, which opened in March 1933.
The hoop-shaped bracket is a distinctive feature of this installation.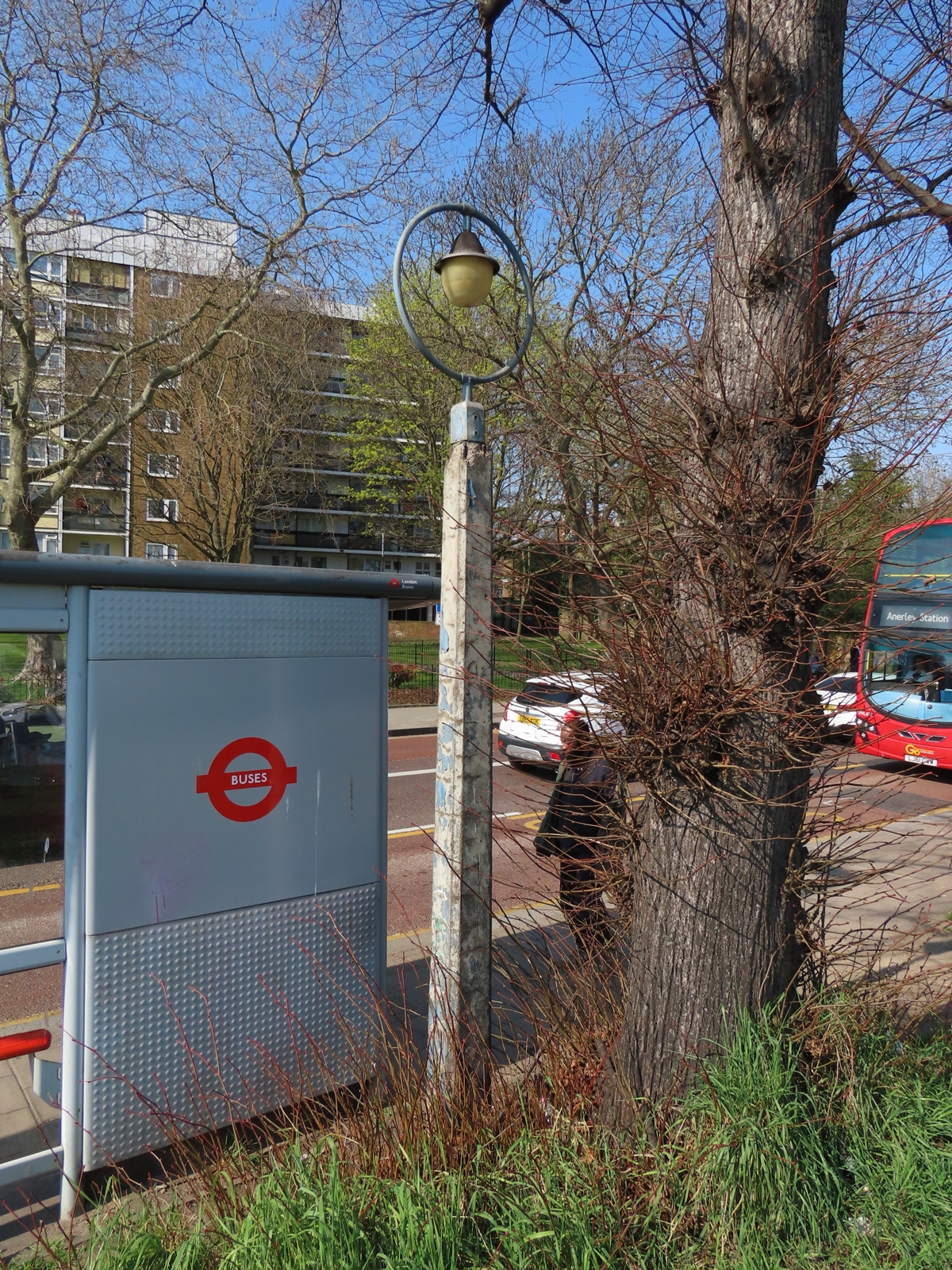 The column is beginning to spall at its top, but other than that, it is in good condition for its age.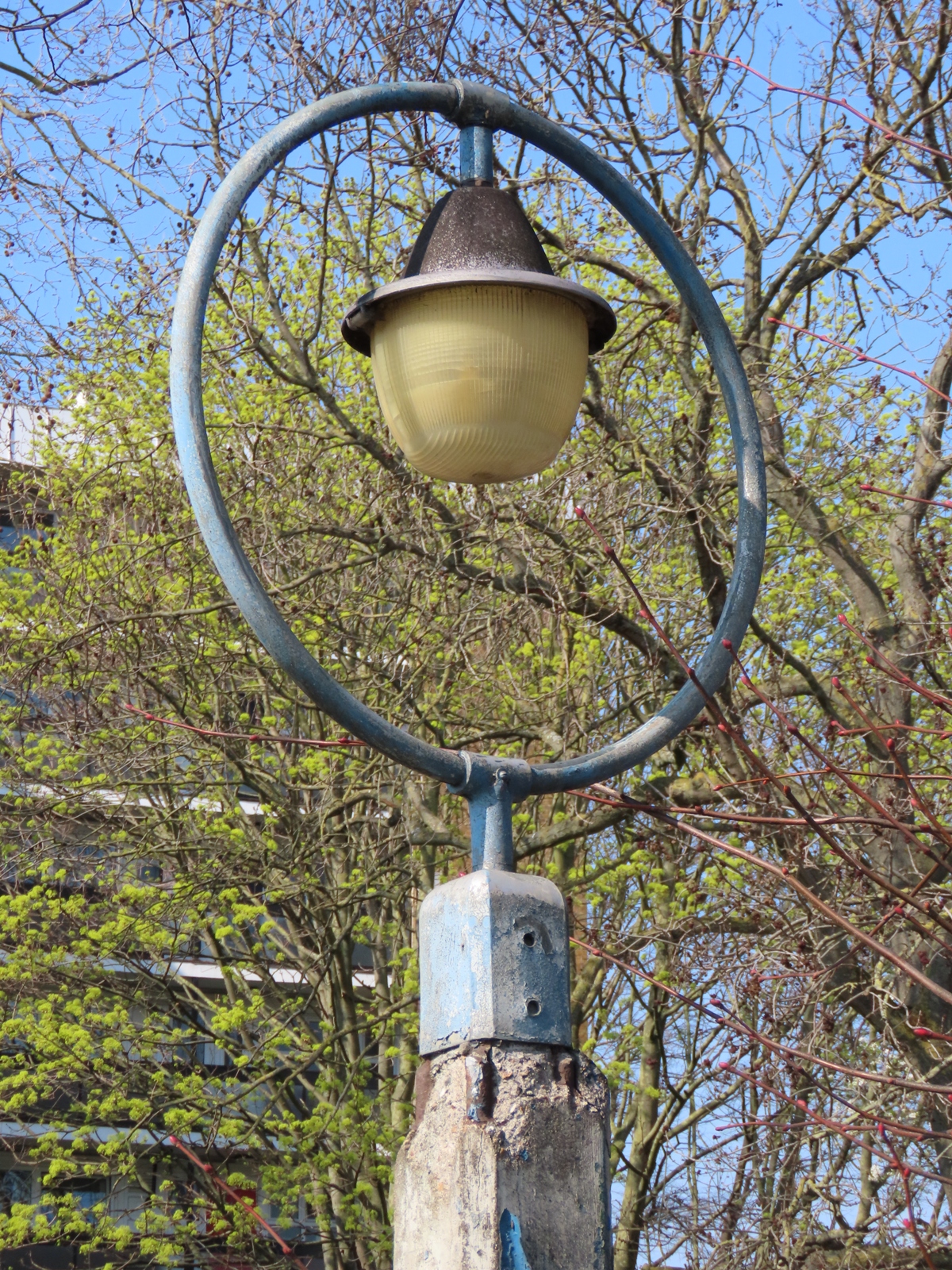 The Beta 4 is a later alteration, with the original lantern likely to have been a pendant-style fixture with an opalescent bowl, similar to those seen on this page.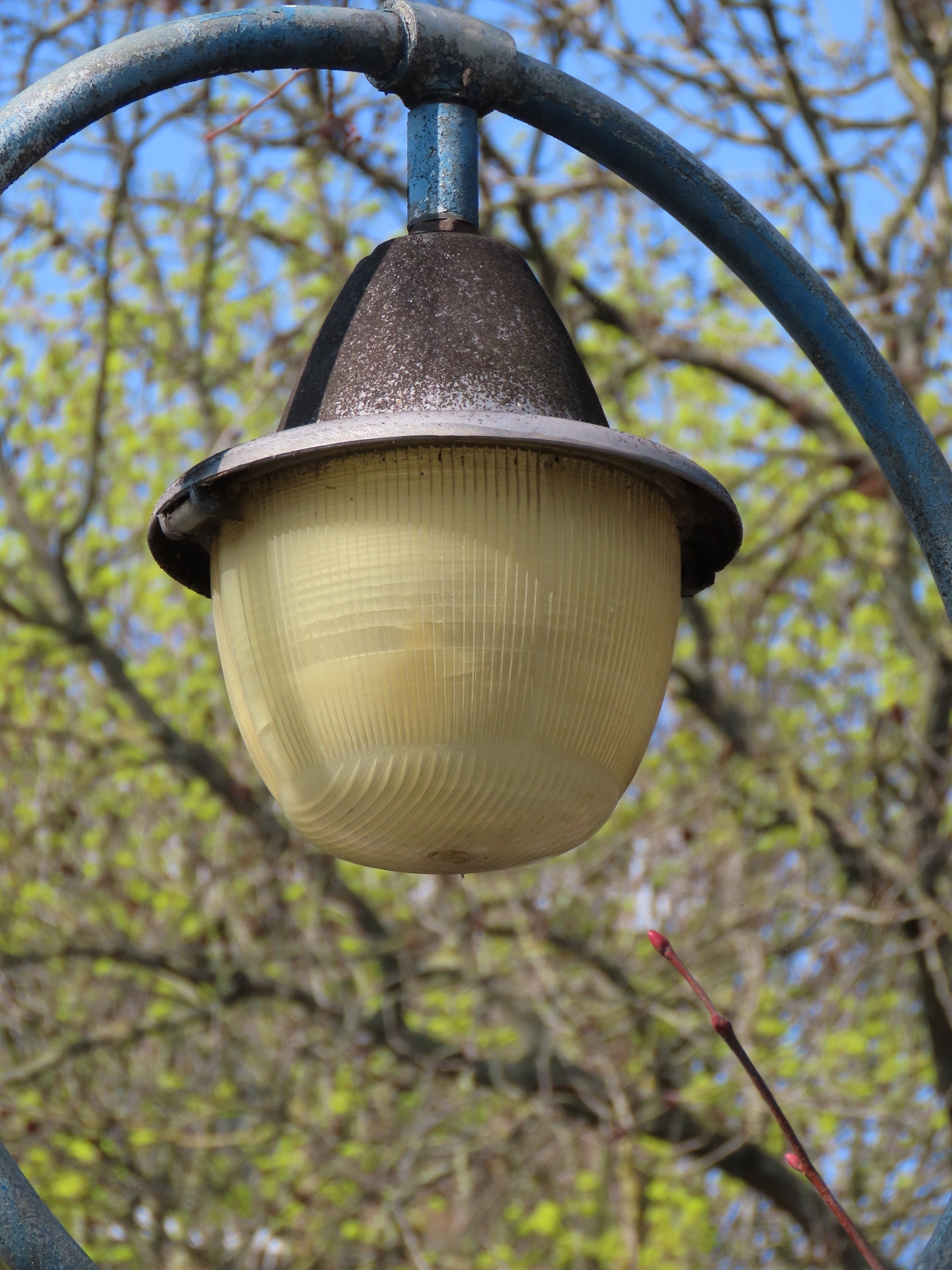 These columns have very small base compartments, and in the case of this one, with the inspection door having gone missing, the exposed aperture has become filled with soil.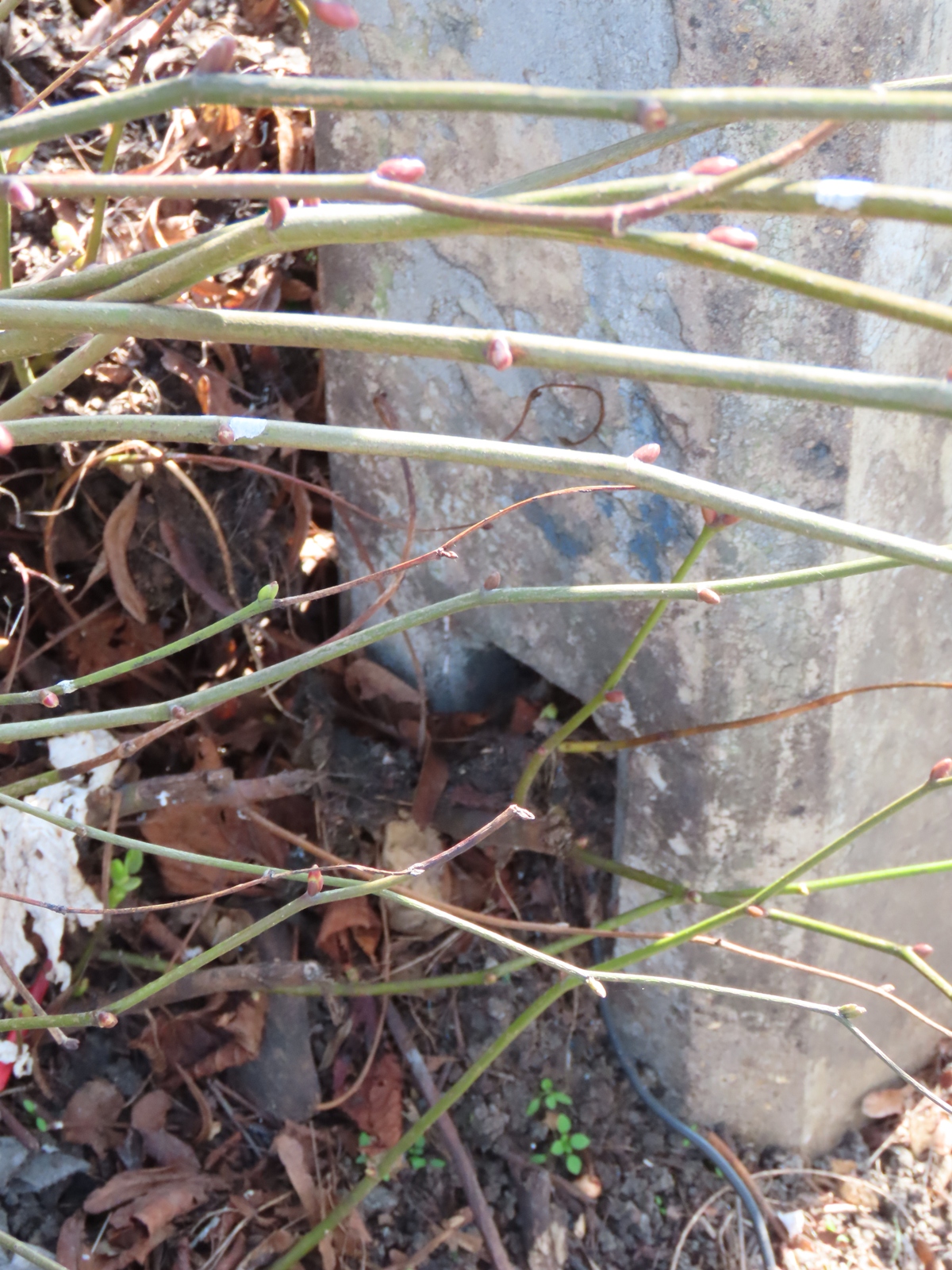 An alternative view, looking up at the lantern.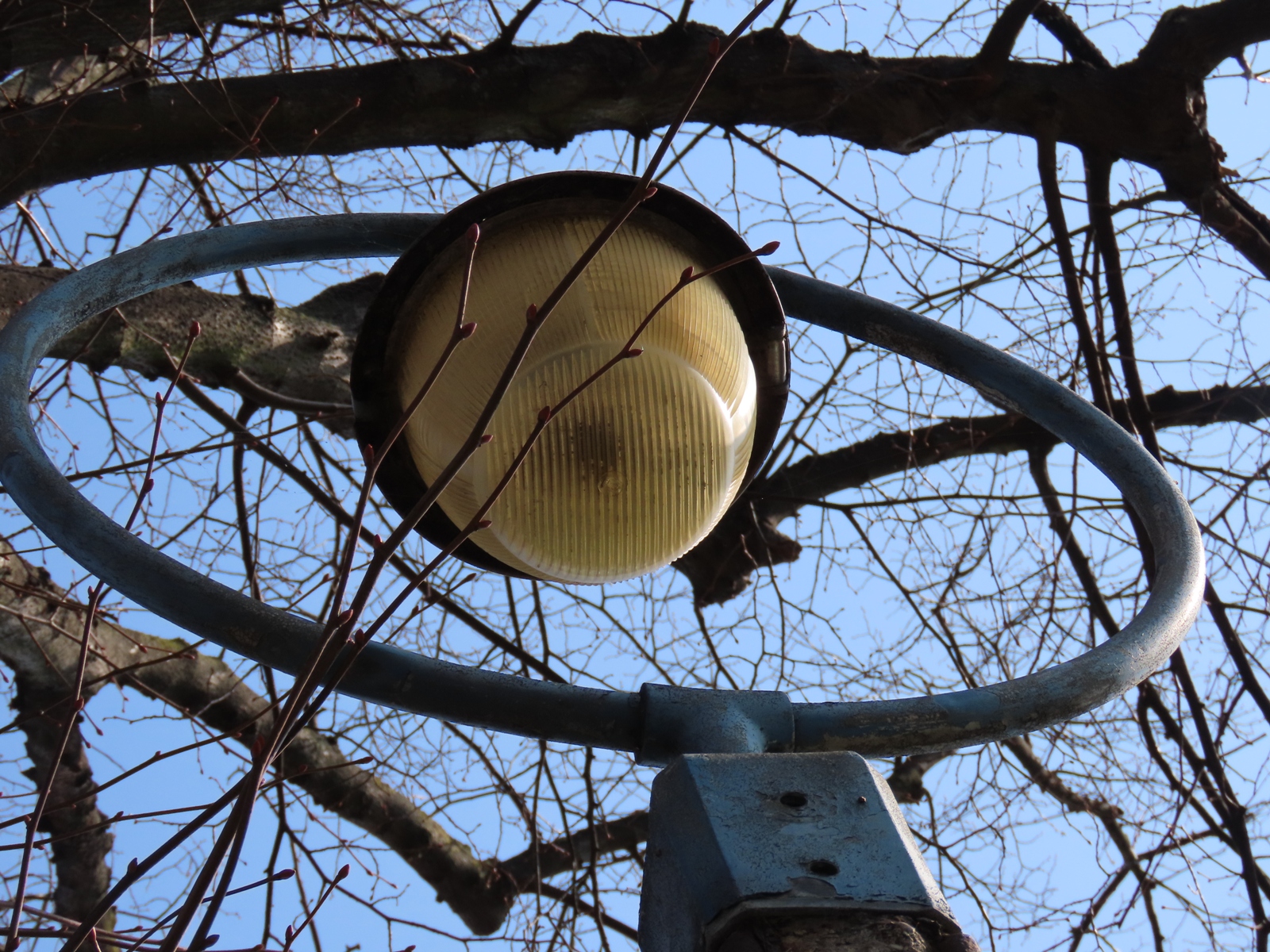 ---
CLICK HERE TO MAKE A MONETARY DONATION
© 2002 - English Street Lights Online