12JDC. Off Lyham Road, Brixton Hill, London Borough of Lambeth. Thanks to Alex Monk for informing me of this Survivor. Along a short cul-de-sac are two 15 ft (5 m) concrete columns made by GEC, with one supporting a variety of the Z5670 series of post-top lanterns. The second column was fitted with something similar (possibly, a Z5643 - an earlier design) until around 2014, when a new lantern was installed there.
The column supporting the Z5670 has a noticeable lean to it.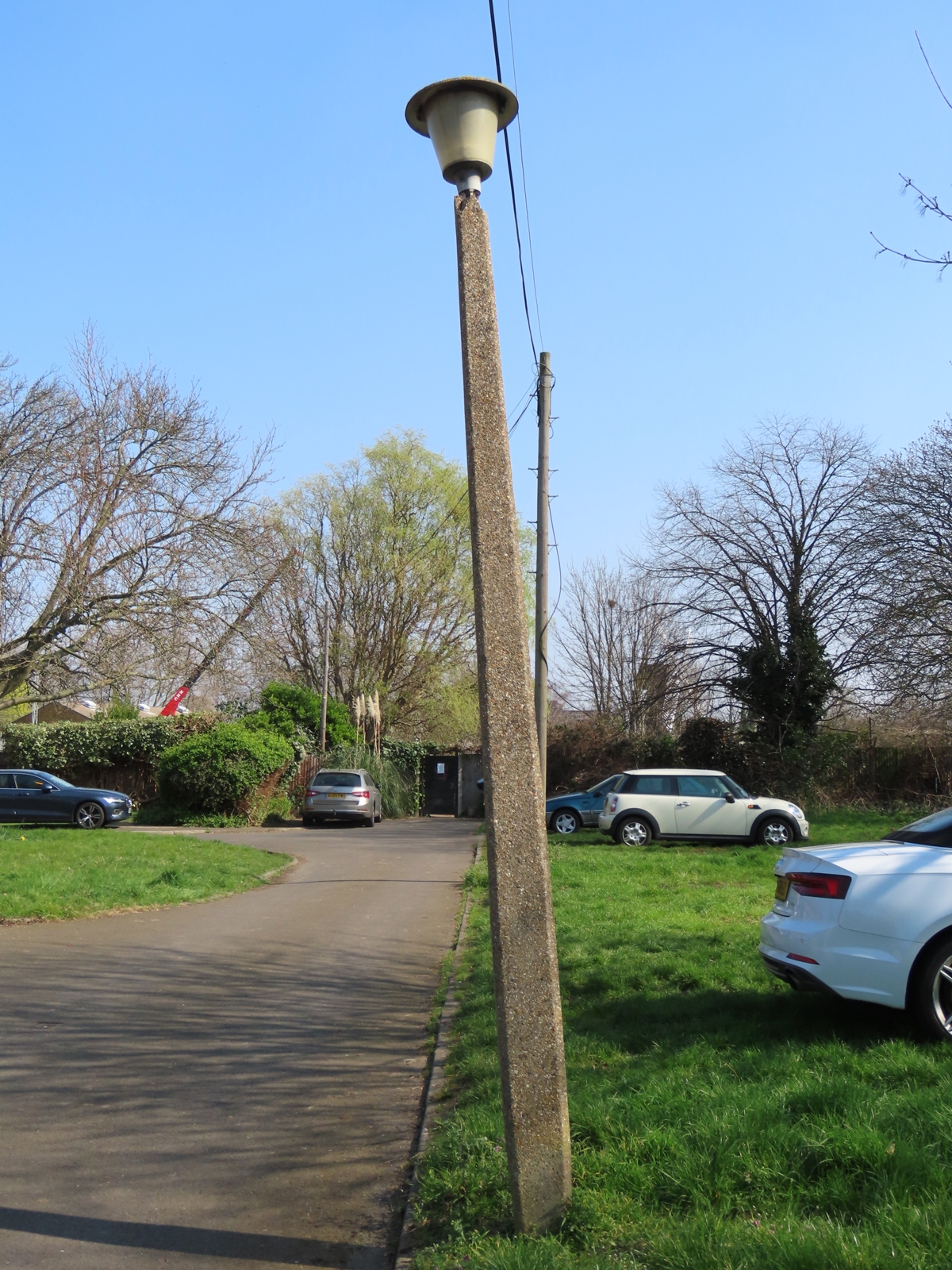 This close-up reveals the top of the column to be quite poor too, with much of the concrete surrounding the column spigot having broken away.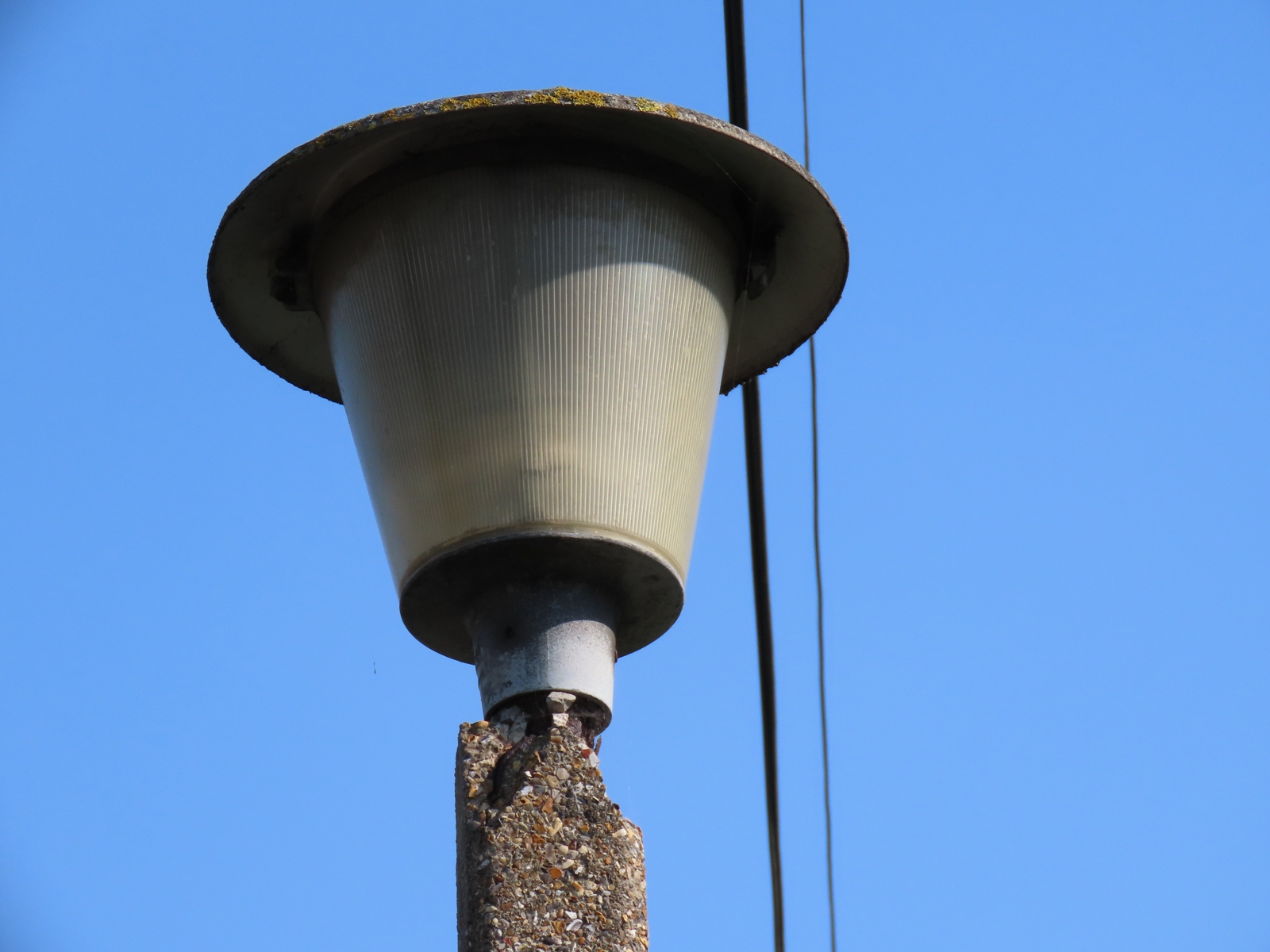 The lean is more pronounced from this angle.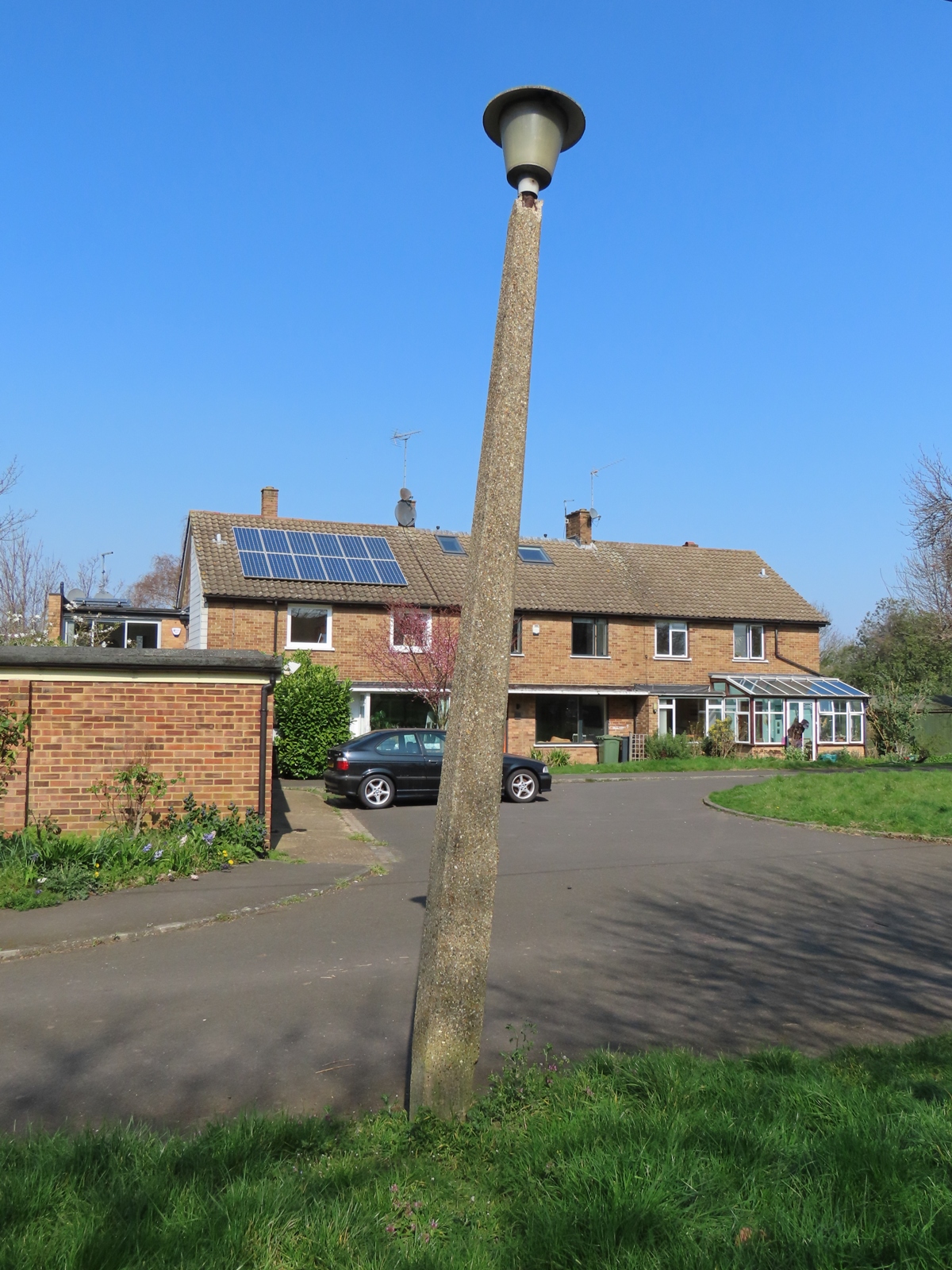 The (normally) internal steel pipework is corroded heavily too.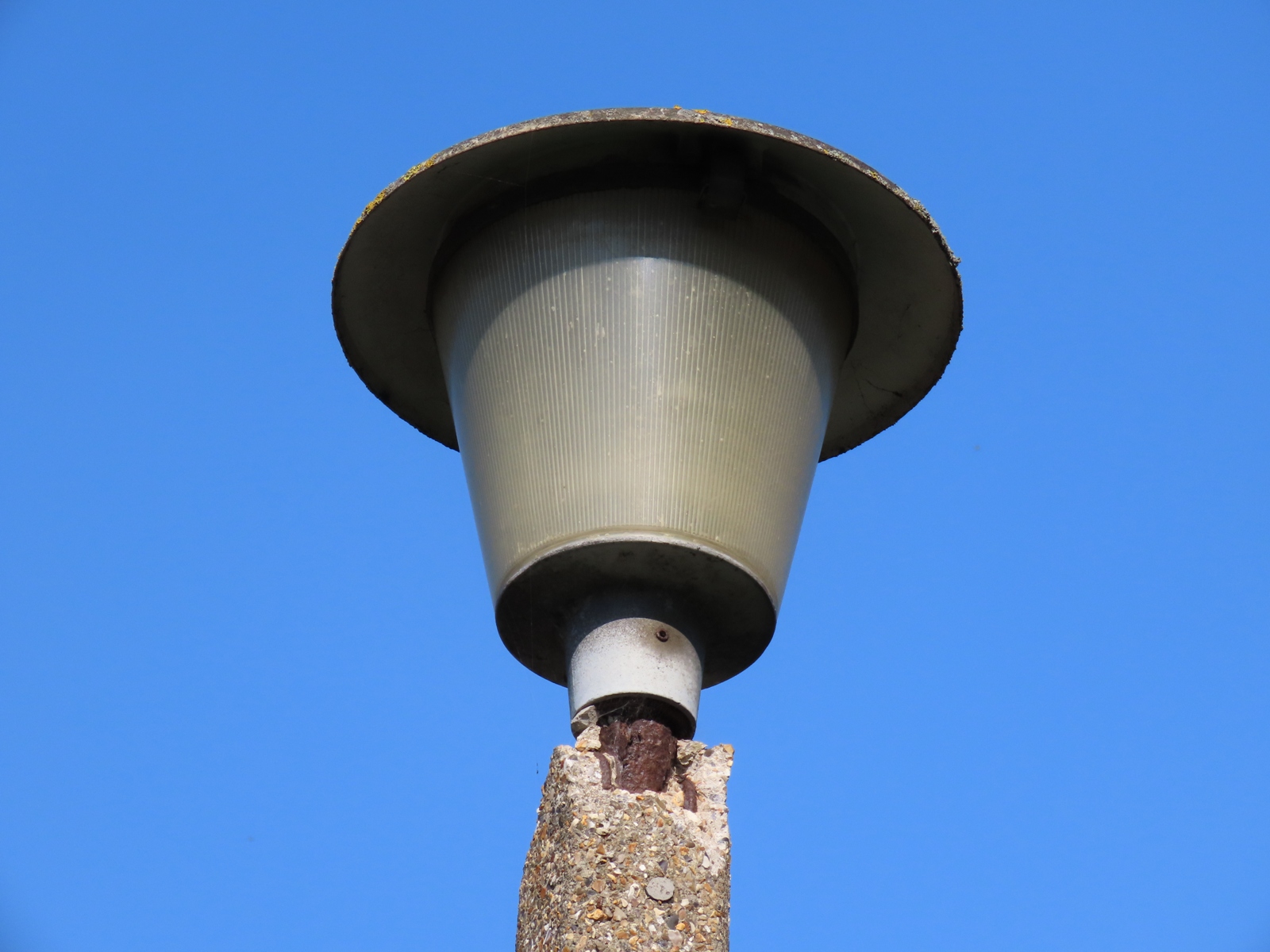 Remarkably, the original GEC door remains in place, although someone has added voltage warning labels in the past.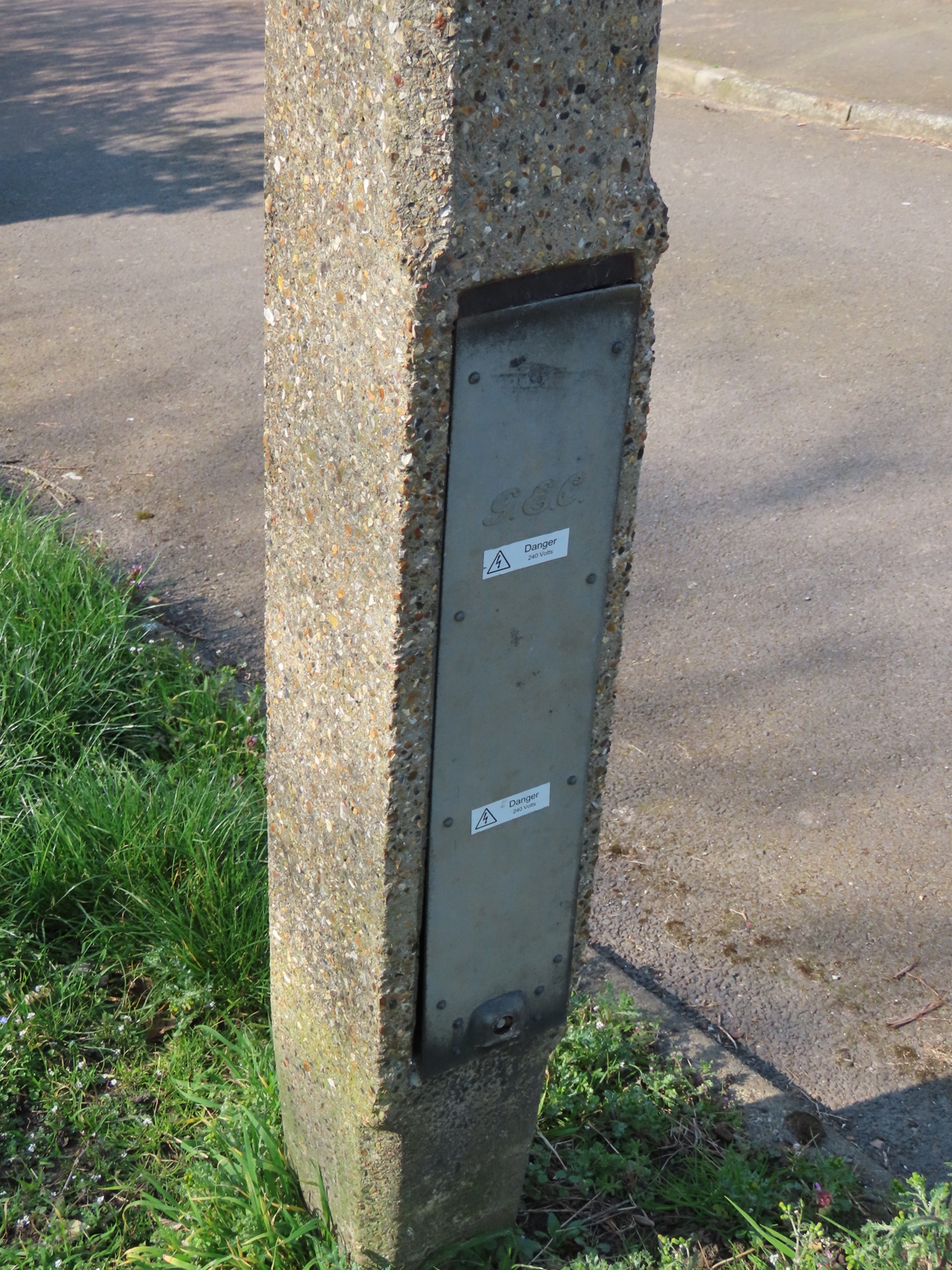 ---
CLICK HERE TO MAKE A MONETARY DONATION
© 2002 - English Street Lights Online