134A. Hoe Lane, Abridge, Essex Thanks to Louis Cunningham for informing me of this Survivor. Situated opposite Alderwood Drive, and positioned in front of Lambourne Primary School, is an AEI 'Leader' 15 ft (5 m) aluminium column supporting a 58/80036 bracket and Amber Minor lantern. Although the Leader column went on to be produced by Atlas / Thorn, and the Amber Minor became the Beta Five, the bracket was renamed the QLCC or QLCF (the former having a 3/4″ BSP [27 mm] diameter; the latter having a 1 ″ BSP [33 mm] diameter), but was discontinued in the mid-1970s, making this installation about fifty years old (at least) at the time of photographing.
The installation is unlikely to be in use any longer, as a newer hockeystick column supporting an LED lantern (previously, a Thorn Civic 1) is installed in front of it. The old column carries the maintenance number '4', while the newer column is numbered '7'.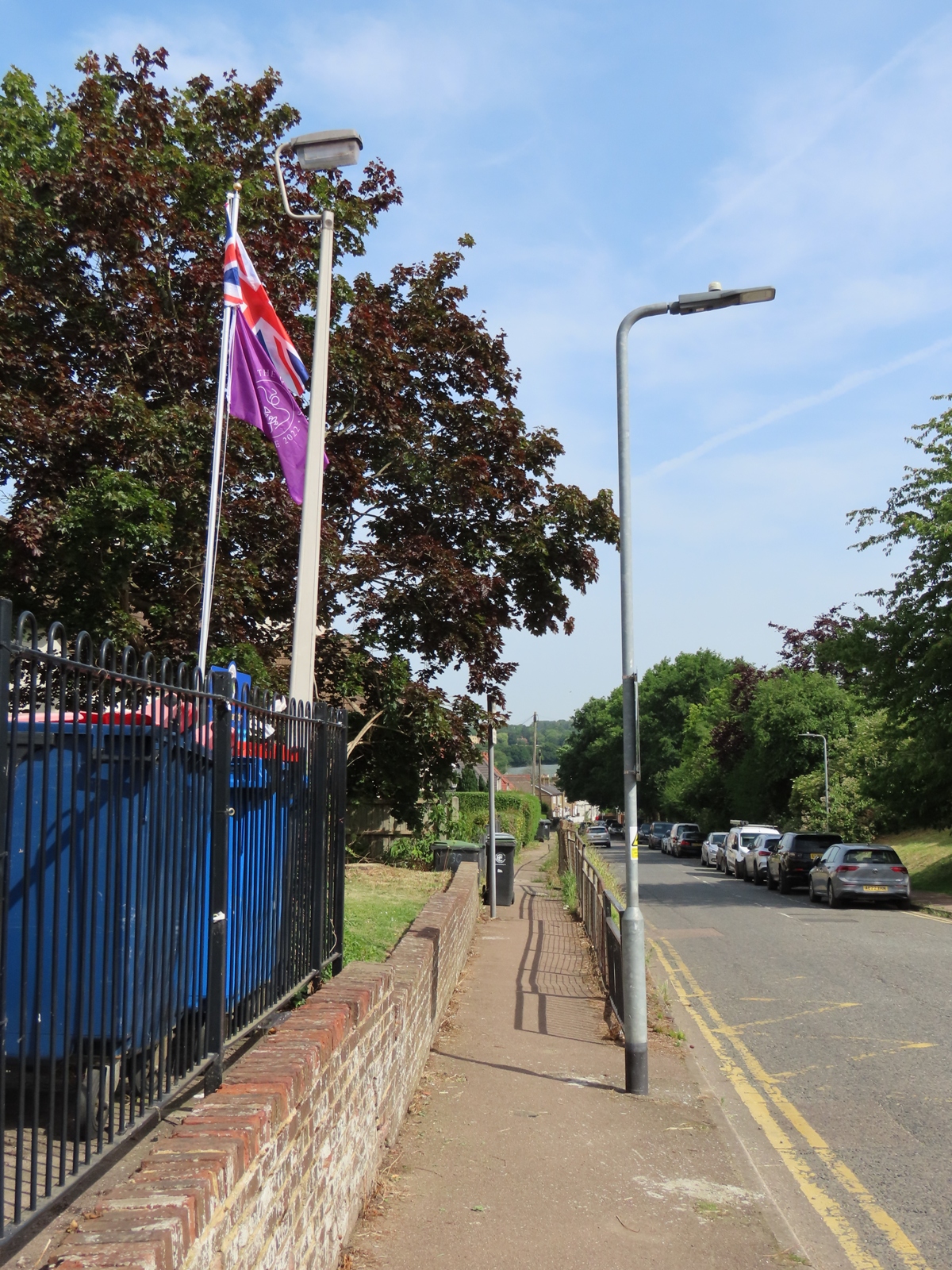 The lantern sports an earlier type of bowl, which slotted into an aluminium ring that was attached to the underside of the lantern canopy.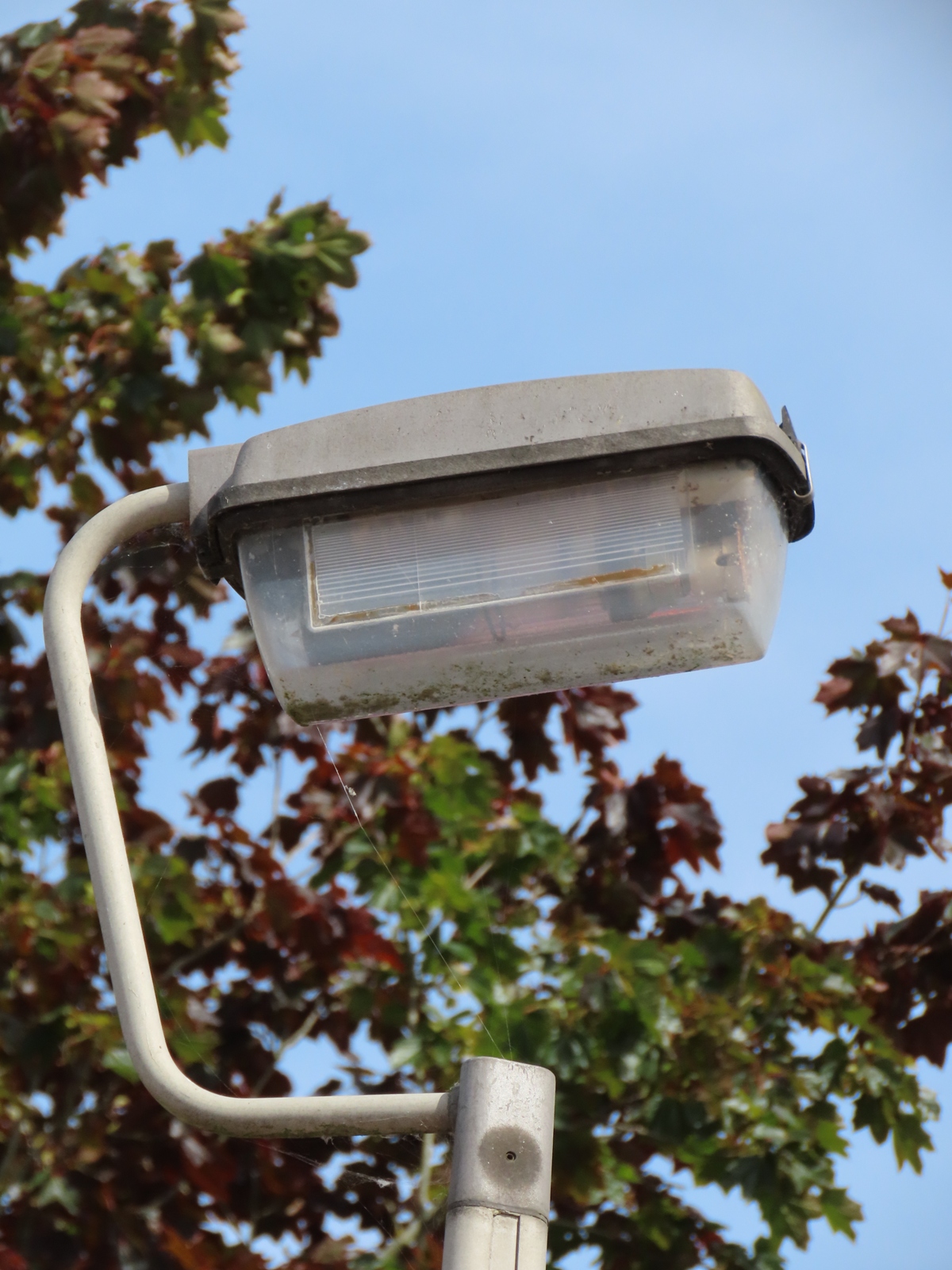 There doesn't appear to be any type of photocell control fitted.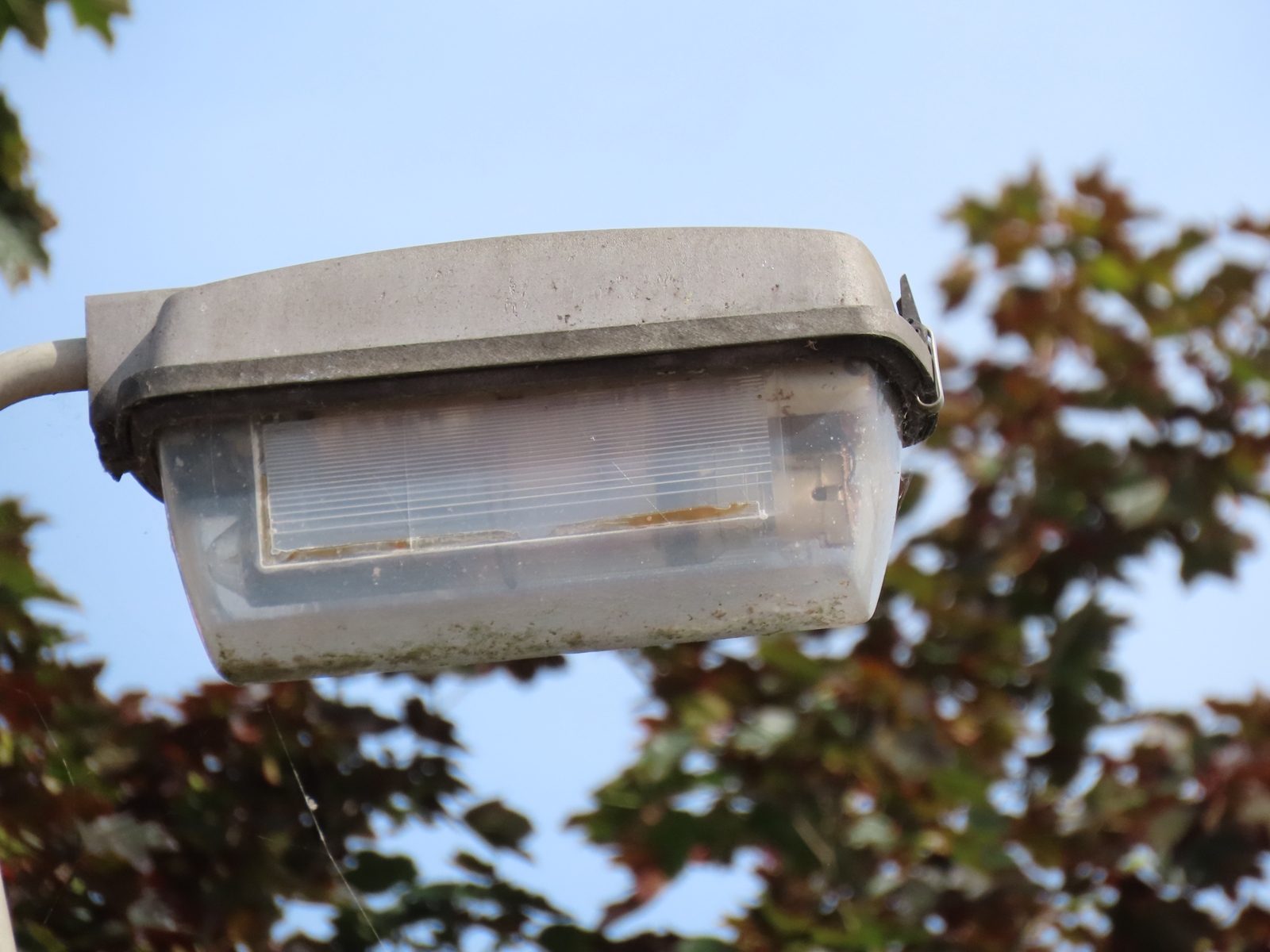 Aside from a small amount of dirt that has accumulated in the underside of the bowl, it is undamaged.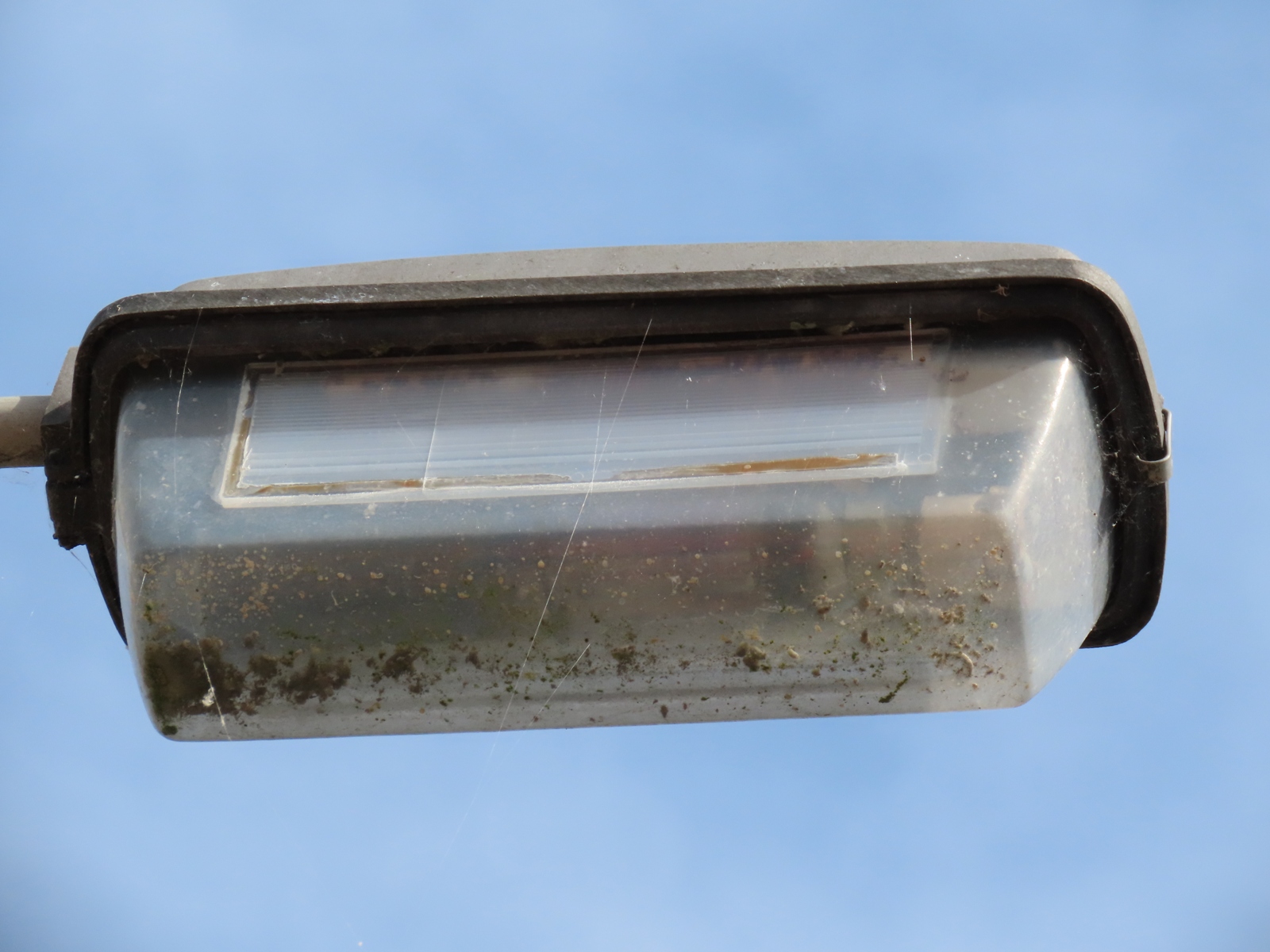 A 35 Watt SOX lamp is visible within the lantern; the outer bulb of this has begun to blacken.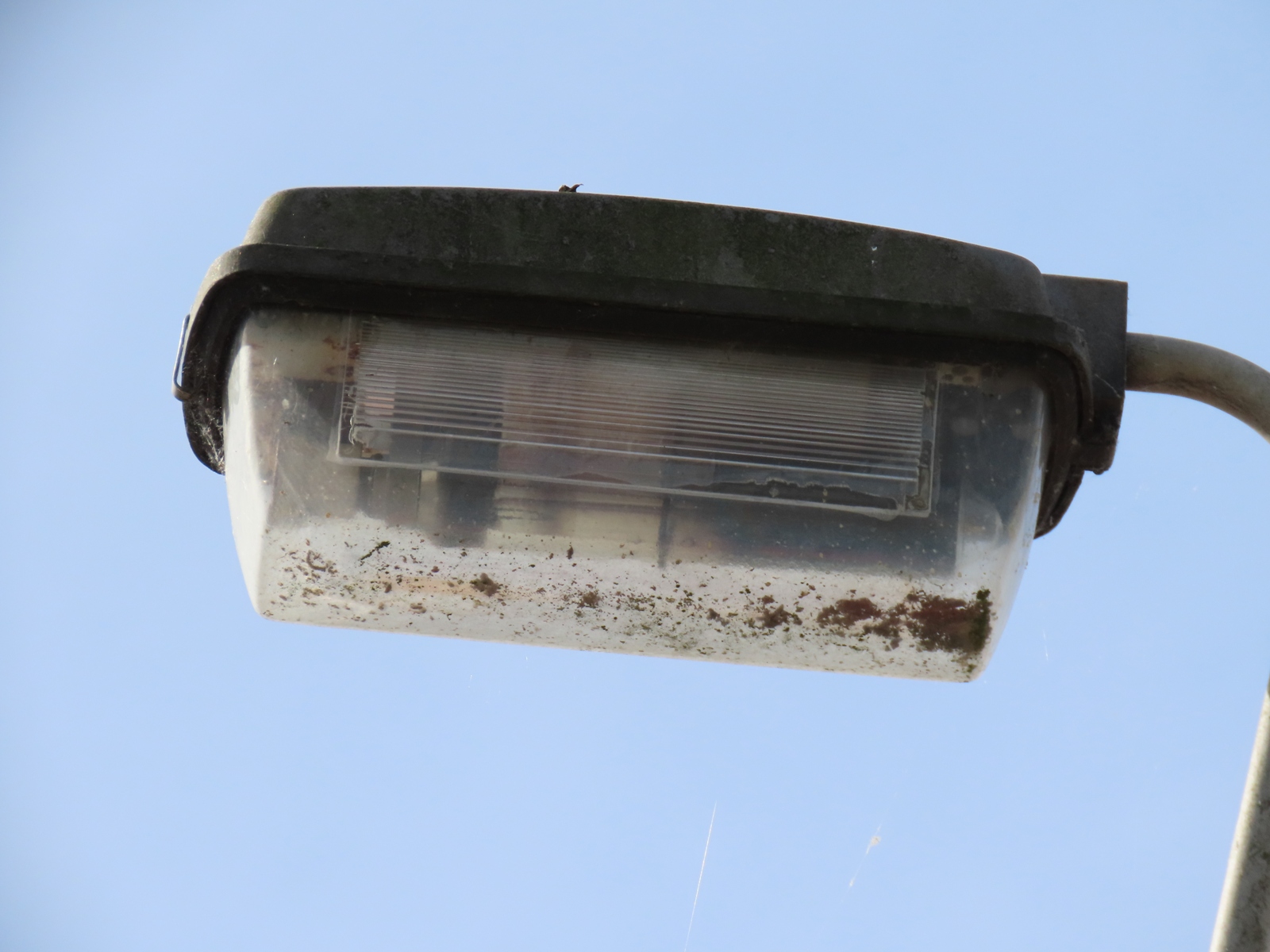 ---
CLICK HERE TO MAKE A MONETARY DONATION
© 2002 - English Street Lights Online