135. The Orkney Islands Thanks to David Henderson for providing the information and photographs on this page. The Islands are home to many rare and unusual lanterns, as described below.
This Thorn Alpha Five running 135 Watt SOX can be seen on Palace Road, Kirkwall: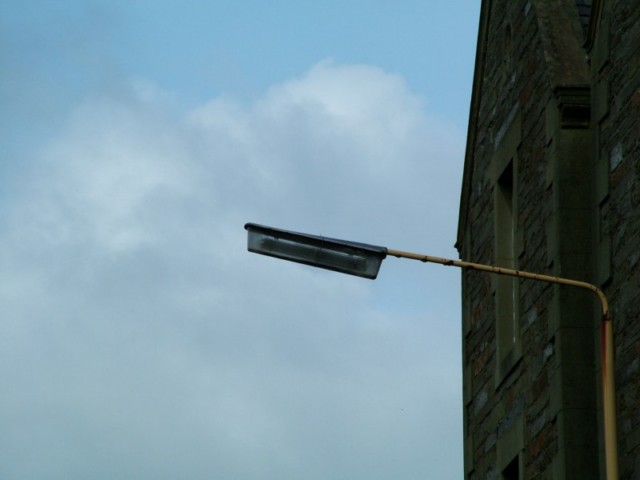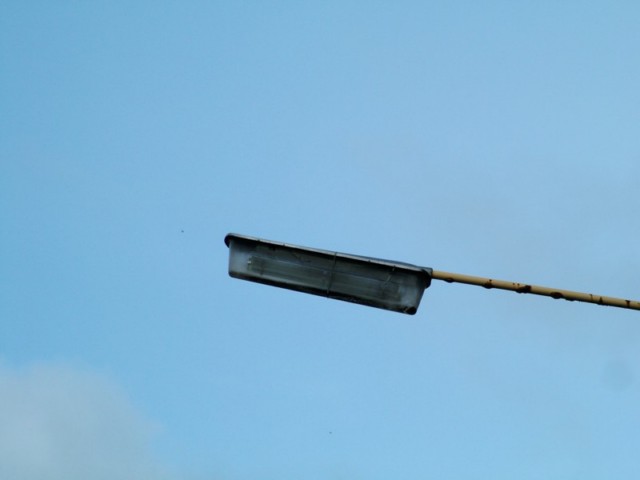 This GEC Z8430CM can be seen in a car park just off Palace Road. Notice the interesting photocell placement: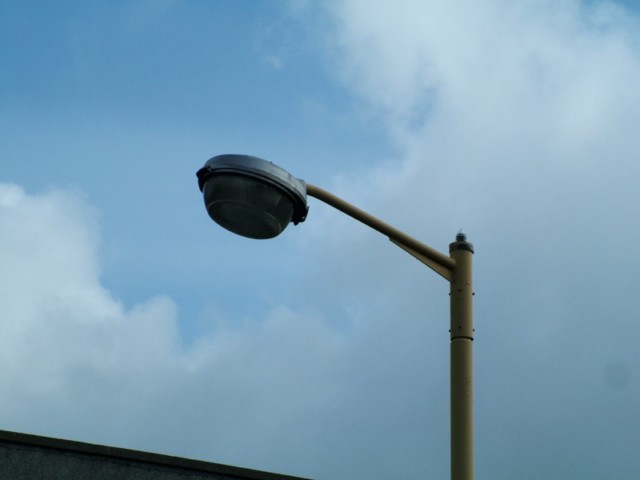 Also in the car park is this GEC Z8691. At some point, the bolts holding the ballast in place have been changed - the replacements are somewhat longer than they need to be!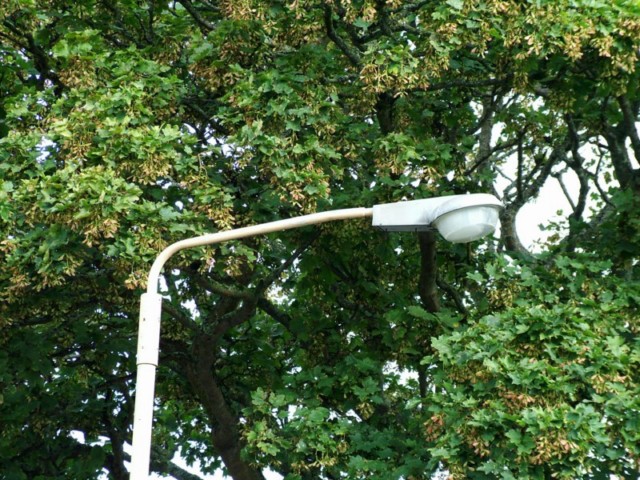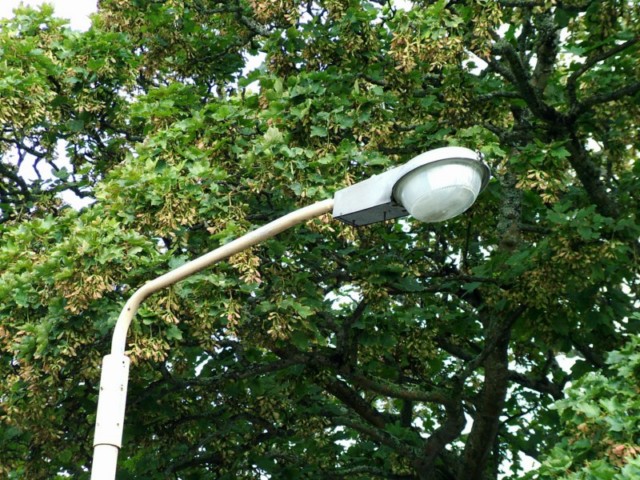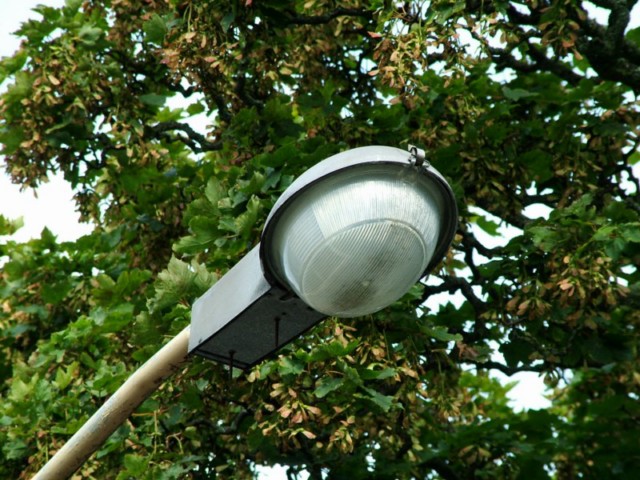 A GEC Z8526 can be seen on Junction Road. Many of the main roads in Kirkwall are lit with GEC 'Turtles':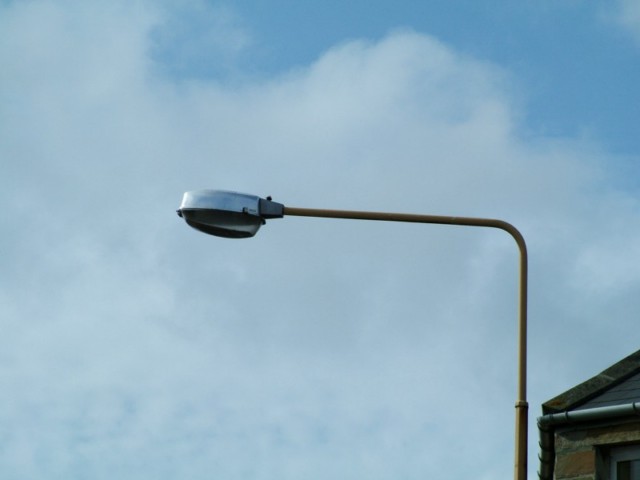 This GEC Z9554 is located on North End Road, in Stromness: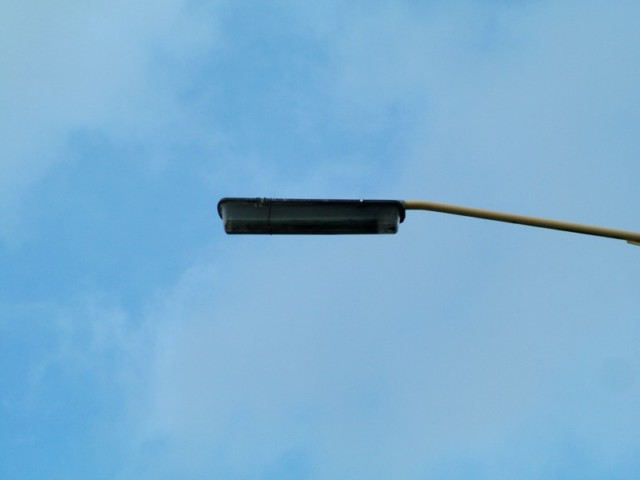 Staying on North End Road, another GEC Turtle can be seen - this one shows signs of water ingress - no surprise given the Orkney climate!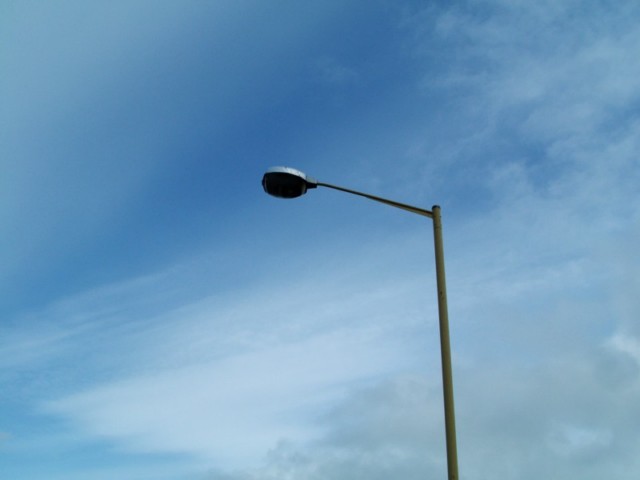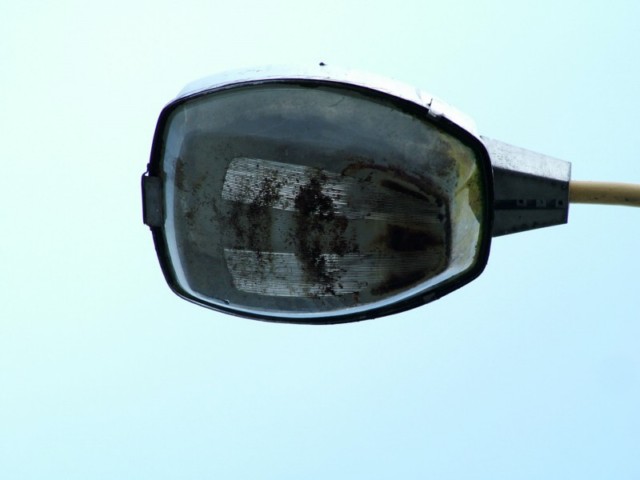 ---
CLICK HERE TO MAKE A MONETARY DONATION
© 2002 - English Street Lights Online